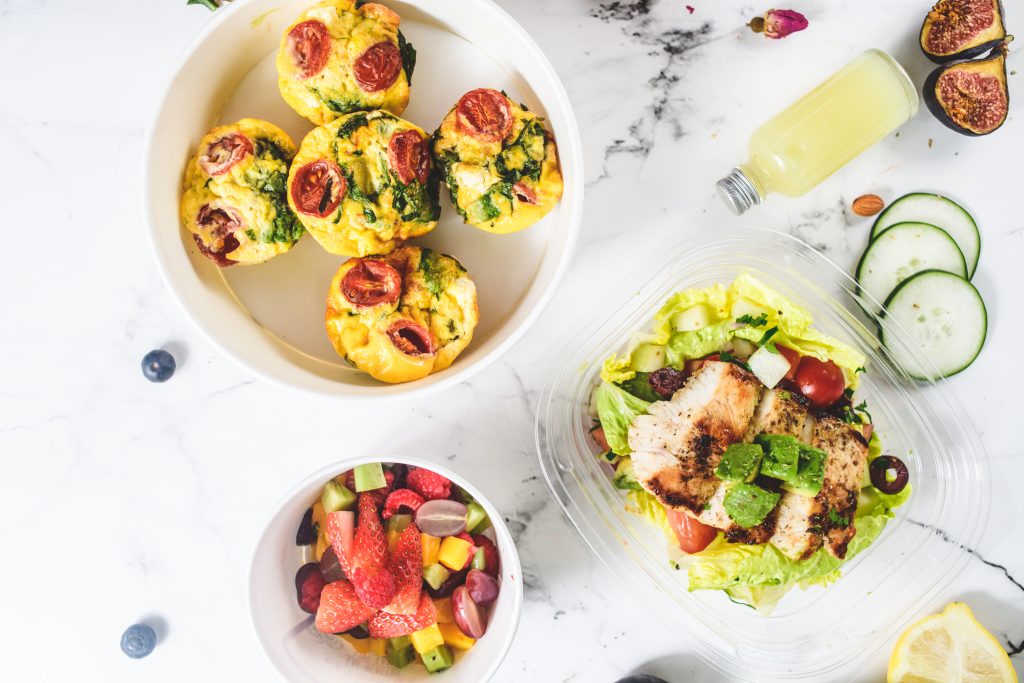 The Buzz
Based on traditional foods eaten in Italy and Greece, the Mediterranean diet has been linked to a host of healthy outcomes, including weight loss and prevention of type 2 diabetes. Meal planning service Eatology just launched their Mediterranean diabetes meal plan to reap some wholesome health benefits and cater to anyone with diabetic needs. We try it out for the day.
The Plan
Whole foods like fruits & veg, nuts, seeds, grains and fish are staples of the Mediterranean diet, and there's plenty of that in our cooler, delivered to us at the start of the day. Eatology's plan relies heavily on fish for mains, with some creatively nutritious concoctions for sides. We tuck into wild cod with tomato and almond coulis for lunch, which is satisfying but not stodgy. For dinner, there's grass-fed beef with eggplant and coconut rice (red meat is eaten in moderation on the Med diet) – a bit heavier than we'd normally choose but good for anyone with a heartier appetite. Breakfast options include pumpkin and citrus porridge with nuts, or an organic poached egg muffin, while snacks include beet hummus, apricot cashew balls, or orange chocolate mousse for anyone with a sweet tooth.
The Verdict
Pretty good! Some of the dishes aren't entirely to our liking, but what we enjoyed, we ate every last bit then licked the biodegradable takeaway box it came in. We love that this is a meal plan specifically for people living with diabetes, with different dietary requirements compared to your average gym bunny. For anyone trying to go Med, this is a solid choice to consider.
Cost: $368-$538 per day, depending on extra snacks and calorie count. eatologyasia.com
Check out more reviews in our Test Drive section!