Looking for a delicious carrot cake in Hong Kong!? We got 'em! Whether you're looking for a vegan, gluten-free or dairy free carrot cake – or you just want a good old fashioned slice of carroty goodness, you'll find something to suit every taste here. Welcome the start of spring with a little sweet something, and check out our comprehensive roundup of where to find the best carrot cake in Hong Kong.
Kaki Desserts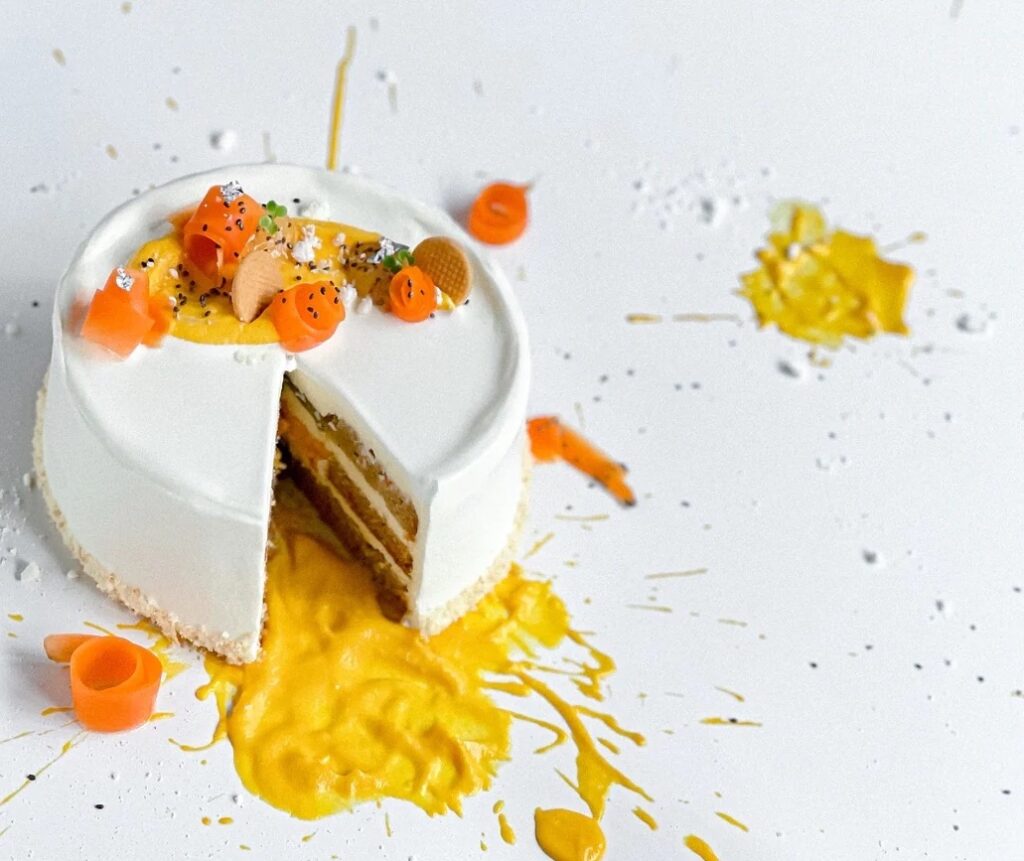 Gluten-free, low sugar
This independent bakery in Kwun Tong creates cakes that look like actual works of art. Their "RABBIT" carrot cake is gluten-free and low in refined sugar – they use raw honey and pineapple juice as a sweetener. With a thick layer of honey cream cheese frosting topped with silver leaf, carrot curls, meringue and microgreens, this carrot cake is almost (almost!) too pretty to eat. The cake costs between $380 and $540, depending on the size. Pick up at their kitchen in Kwun Tong. 
Suphia's Functional Foods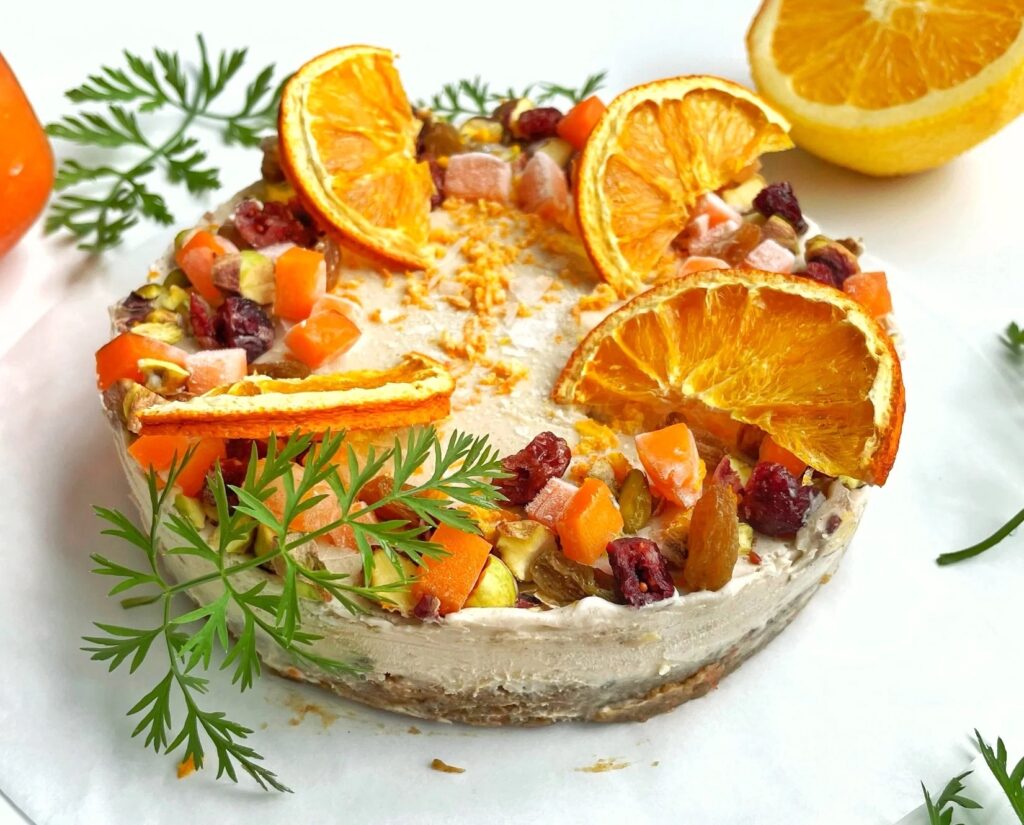 Raw, Vegan, gluten-free
A popular homegrown brand for health-consious desserts, Suphia's cakes are as beautiful (and delicious!) as they are good for you. Her raw, no-bake carrot cake is gluten-free and vegan, with a base of chopped nuts and dates, a centre of coconut cream blended with cashew nuts and sweetener, topped with chopped nuts, fruit and carrots. Her one-pound cake will feed 5-8 people and costs $498. 
Jolly Happy
Gluten-free, vegan 
This independent gluten-free bakery does a deliciously moist carrot cake made with a mixture of oat, rice and tapioca flour, with a tofu and agave nectar frosting. It's $400 for a one-pound cake, or $690 for a two-pounder. Check out the rest of the website to see what other gluten-free goodies they offer, from cookies to cake to bread, tarts and seasonal specials. They even offer gluten-free cooking classes so you can learn to bake at home. 
Sweet Secrets
Gluten-free
Sweet Secrets is one of Hong Kong's original gluten-free bakeries, and they know just how to create cakes that look as good as they taste, while being healthy and suitable for allergy sufferers to boot! Their Divine carrot cake is one of their signatures and is made with masses of freshly grated carrots and apples to keep it moist, with garbanzo bean flour and potato starch. Price ranges from $690 to $1,680, depending on the size. 
The Cakery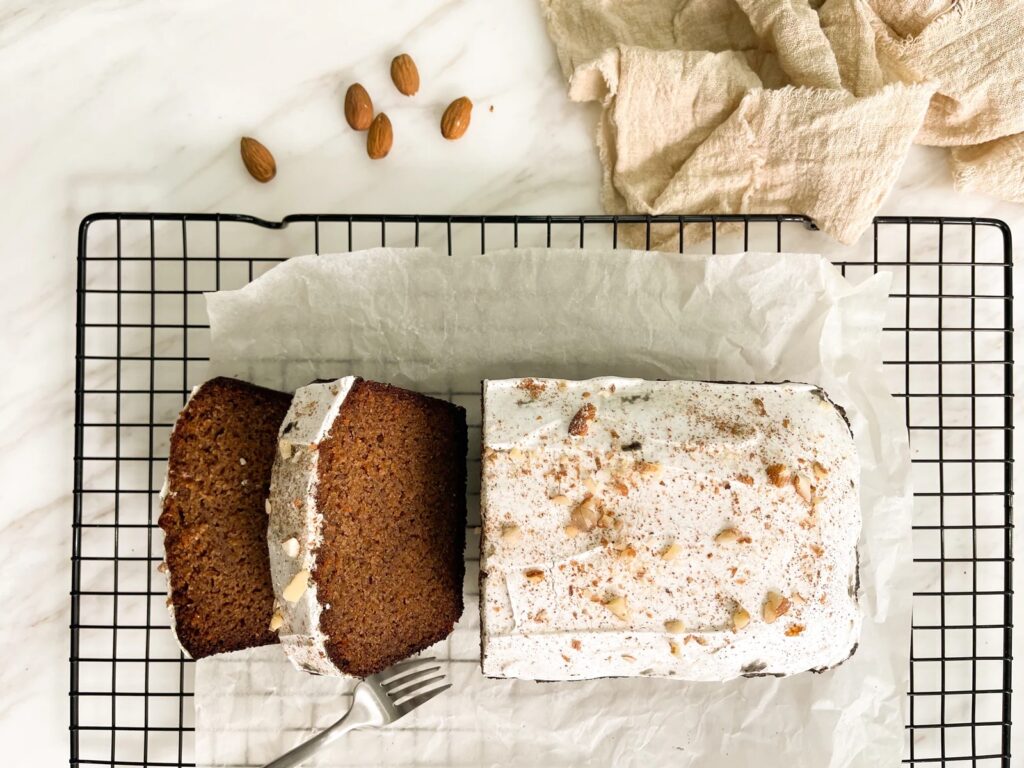 Gluten-free, Dairy-free
This popular health-conscious bakery offers a gluten-free and vegan carrot cake loaf that uses a dairy-free cinnamon cream frosting. $45 for a slice, or $270 for a six-slice loaf.
Garden Hill
Vegan 
This plant-based bakery was founded by chef Jan, who has worked in some of Hong Kong's top restaurants, She also worked as a development chef of Grassroots Pantry and Nectar. She opened up a plant-based bakery to offer cheeses, breads, spread and other pantry essentials. Garden Hill offers individual carrot cake squares, with no egg or dairy and the merest drizzle of plant-based frosting, for $28 each.
Butter
There are no gluten-free, vegan or sugar-free options here, but we wanted to include Butter because damn, these cakes are yummy! Their carrot cake comes with a thick wodge of cream cheese between two sponge cakes, with shredded coconut and pineapple for a hint of tropical sweetness. $600 for an eight-inch cake. 
Tai Tai Pie Pies
This local Hong Kong bakery does so much more than pies! Tai Tai Pie Pies has a nice selection of sizeable homemade-style cakes, including a decadent carrot cake smothered in cream cheese frosting and chopped walnuts. A 4.75 pound cake is $500. Need a bigger portion? Their $950 sheet cake will certainly feed a crowd. 
Coffee Academics
Did you know that Coffee Academics also offers whole cakes to order? They have a yummy-looking carrot cake that rings in at $368 for a 5-inch cake. Orders take five days and you can pick up from your nearest Coffee Academics outlet, so you can grab a coffee while you wait!
Read more: here's where to get healthy chocolate in Hong Kong!