If you're a chocolate-lover like most people with a pulse and taste buds, you'll adore these locally found, guilt-free chocolate treats that are a cut above your average Mars. By Carla Thomas.
Nucao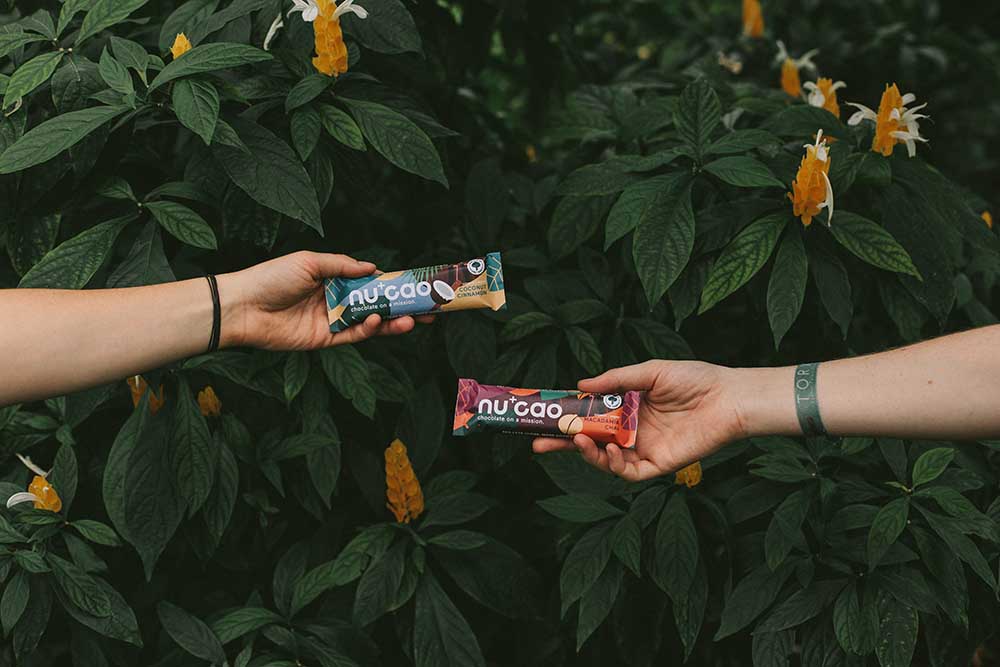 The invention of three German engineering students who struggled to find healthy, non-artificial snacks for their study sessions, this vegan, low-carb healthy chocolate bar swaps cocoa butter and sugar for hemp seeds, drastically reducing its sugar and fat content. Touted as the first chocolate with inner values, Nucao also participates in a 1:1 reforestation program, planting one mangrove tree in Madagascar for every bar they sell, with plastic-free packaging solutions to keep their chocolate as green and sustainable as possible. Already a hit in Europe, this high-nutrient treat made its way to Hong Kong late last year and is available in various stockists around the city. 
$48 per bar. Available at Tealosophy, Beer Bay and Barre 2 Barre. nucao.hk.
Pana
Organic, raw, vegan, dairy- AND gluten-free… it's hard to believe this melt-in-your-mouth healthy chocolate brand from Australia contains virtually zero nasties normally found in decadent desserts. Creative flavour combos include Fig & Wild Orange, Sour Cherry & Vanilla, Grapefruit & Peppercorn and their top-seller, Coconut & Goji (bonus superfood points!) Available at various stockists around Hong Kong, or visit their website where you can order special gift boxes for occasions like Valentine's Day, Chinese New Year, or just because!
$65 per bar at Food For Life. pana-organic.com
Conspiracy Chocolate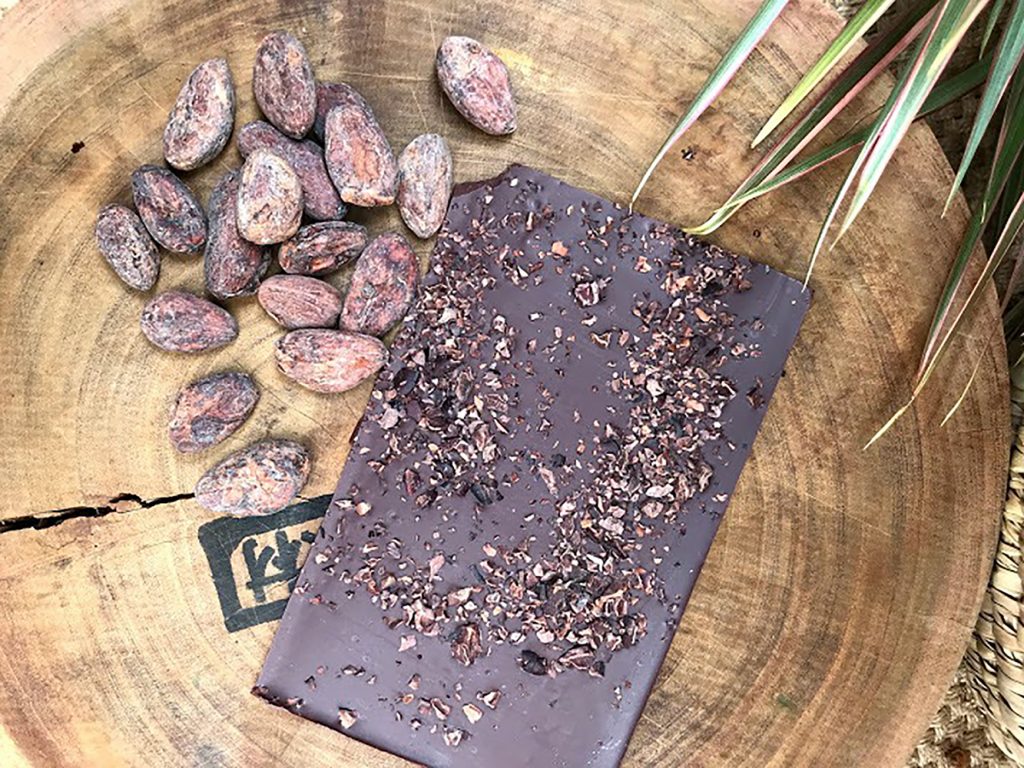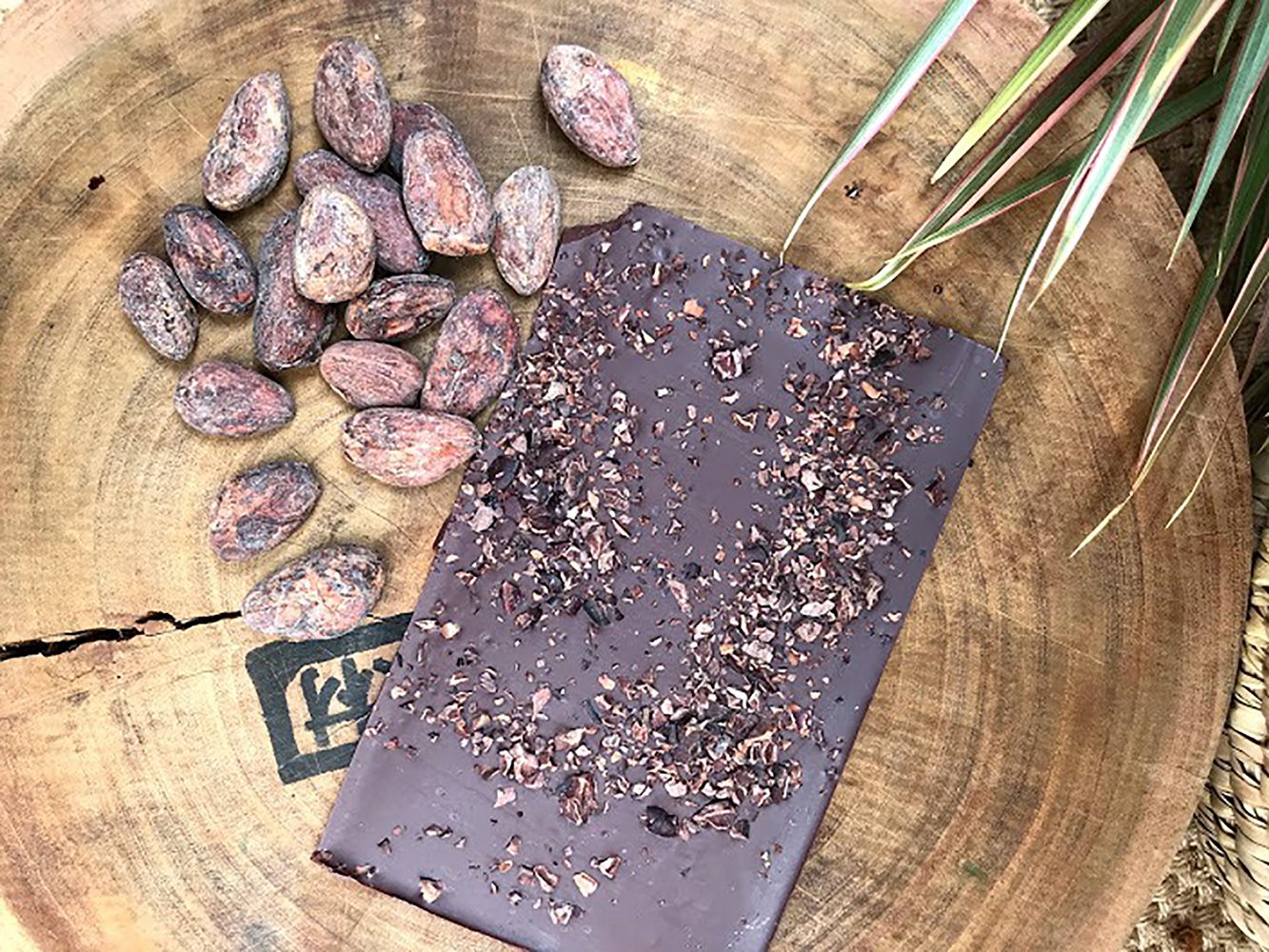 Started by a Swiss and Israeli couple in 2018, this boutique bean-to-bar company blends the traditions of Swiss chocolate-making with more experimental flavours from their Wong Chuk Hang workspace. They keep their batches of healthy chocolate microscopically small with minimal processing, crafting bars that are simple (two ingredients, no additives) and retain all the juicy superfood benefits of cacao, like antioxidants and iron. Beans are sourced directly from a single farm in Vietnam to ensure they're fair trade, too. Try the Nibby bar, a bold dark chocolate topped with crunchy cacao nibs, or the heavenly Hazelnut, which uses whole roasted hazelnuts and a touch of caramel.
$50 per bar. Available at various stockists, including Eric Kayser, Polygon Cafe, Bones & Blades and Treehouse, or order online at conspiracychocolate.com.
Cacao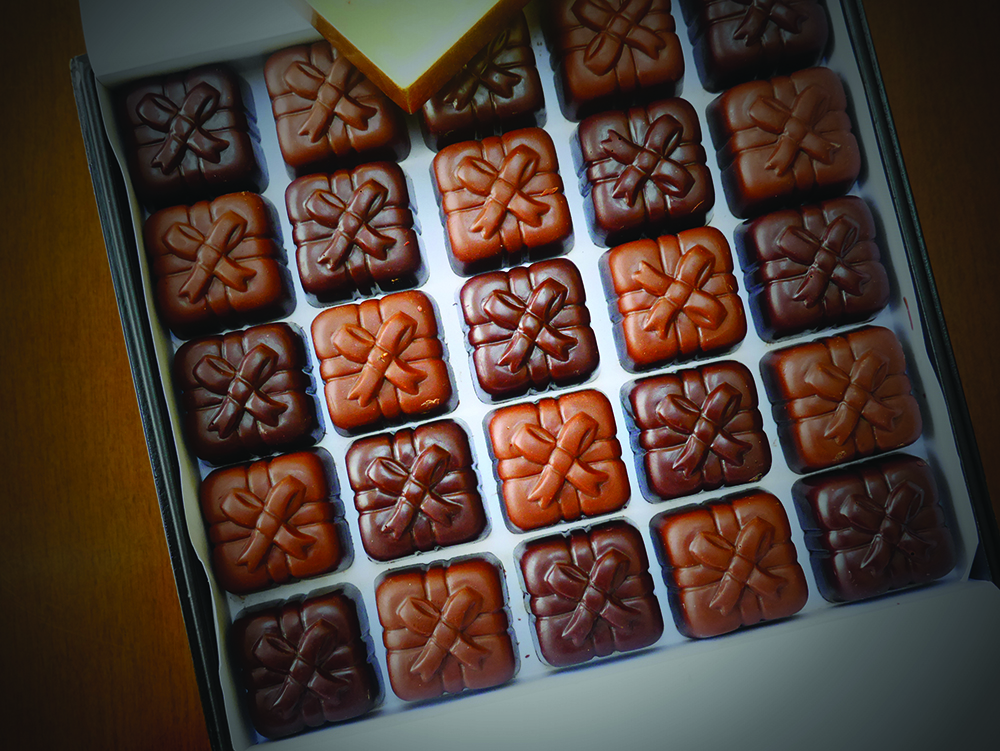 This family-run Hong Kong business is serious about ethical and eco-friendly practices in their artisanal chocolate-making. They avoid West African cocao, notorious for its child slavery practices, and only use fair trade Colombia cocoa from deforestation-free farms. Their signature pralines come in mouth-watering varieties, like peppermint white chocolate, salted caramel or passionfruit, many of which can be made vegan. Cacao is also carbon neutral, with plastic-free and recyclable packaging for minimal guilt on those repeat orders…

Praline boxes from $160 for 8, or $480 for 24.
Visit cacao.hk or email [email protected] for orders. 
Pura Vida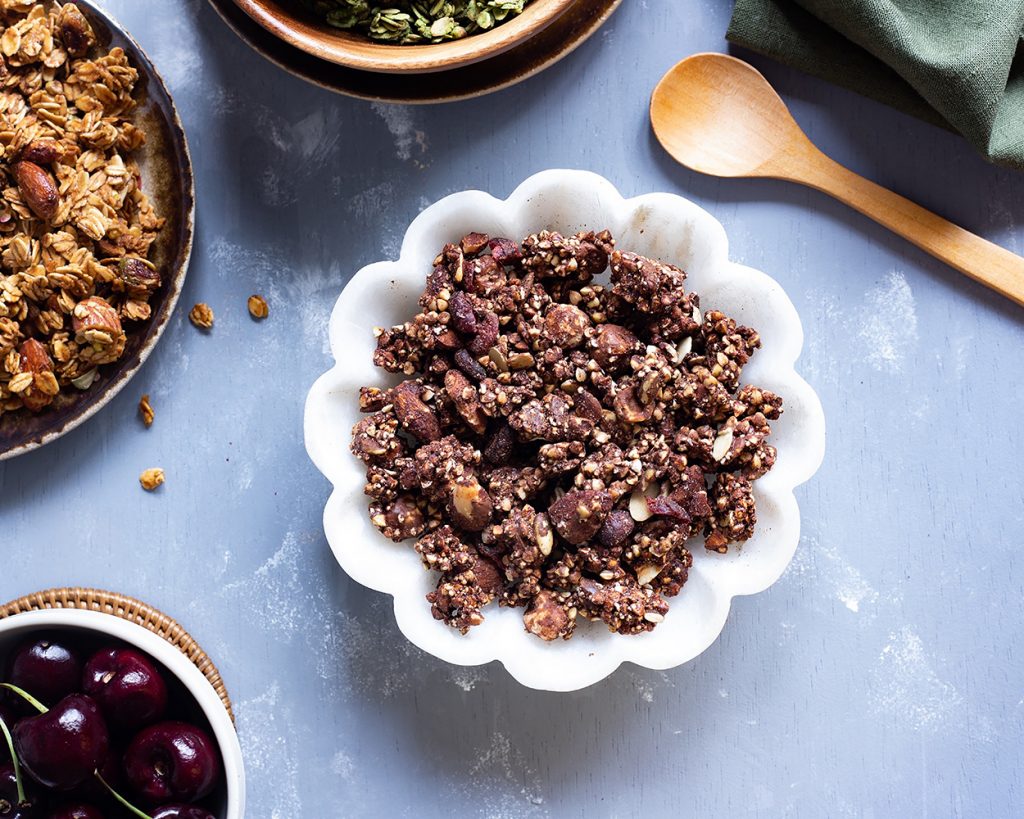 Who says you can't have dessert for breakfast? This healthy Chocolate Cranberry granola from Pura Vida mixes ancient grains buckwheat and amaranth with unsweetened cacao, almonds, hazelnuts, pumpkin seeds and cranberries, with no refined sugar or preservatives. The crunchy granola goes down a treat, but slurping up the chocolatey milk left in the bowl is the height of satisfaction, and a welcome throwback to childhood.
$95 per 250g bag. Available at various locations, including Green Common, SpiceBox Organics and Edgar, or order online at puravidahkg.com.