Since acclaimed Central London restaurant, Duck & Waffle, hosted a pop-up restaurant last year in Hong Kong, the city's foodies have waited with bated breath to find out if, and when, a proper outpost would open here.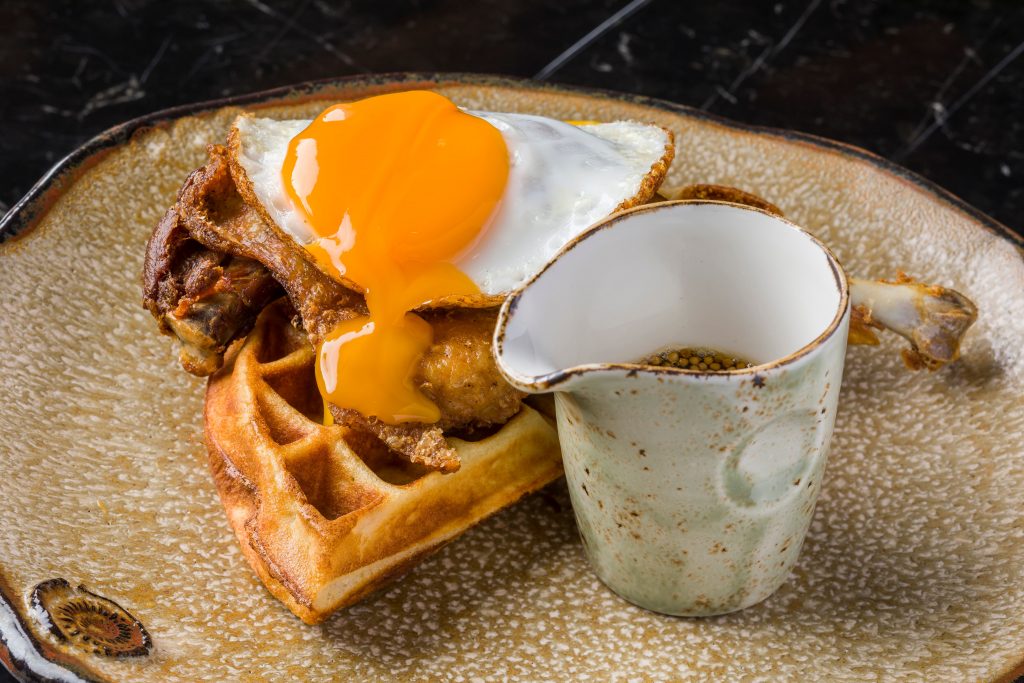 We can report that the wait is over! Located in a swanky and vibrant space on the first floor of ifc Mall, with views overlooking the harbour, this is the first Duck & Waffle to open outside of London – and after just a few days it's already got queues out the door. If you want to be among the first to try the famed all-day dining concept, and avoid a two-hour wait, timing your visit will be critical! Thankfully from September onward D&W will be taking reservations.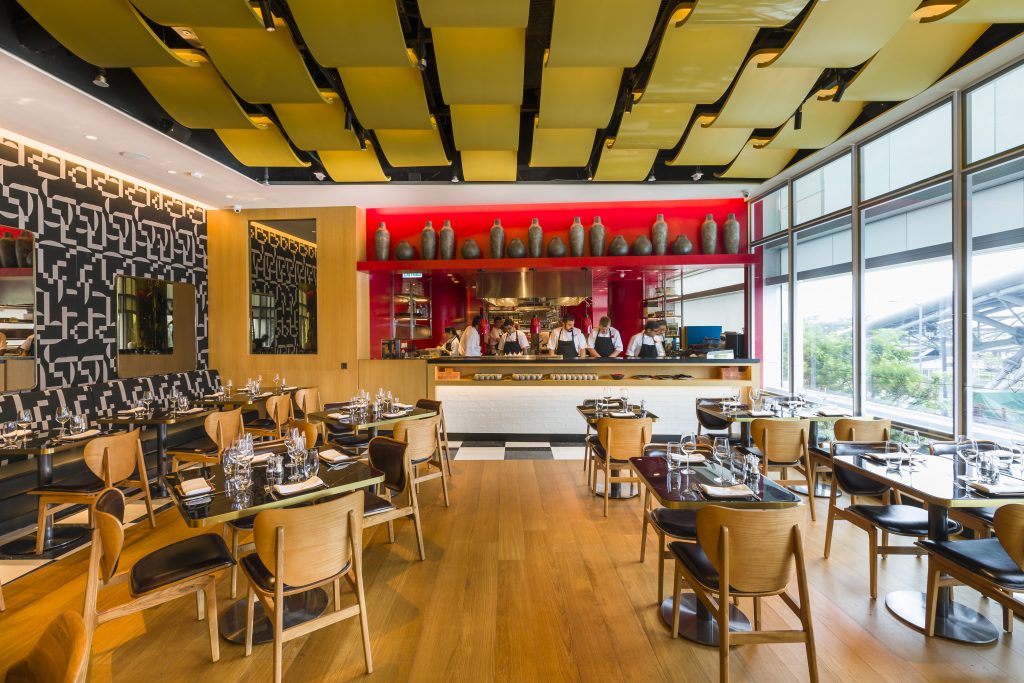 So what is it about this place that has caught the attention of diners so quickly? Of course everyone wants to try the signature dish – The Duck & Waffle! Made with buttermilk, this gigantic waffle has a savoury tang, topped with a duck egg yolk that's gooey and rich. The confit duck leg is also bang on, made all the better with a generous drizzle of maple syrup. This is the ultimate sweet and savoury comfort dish and it's something everyone should try at least once.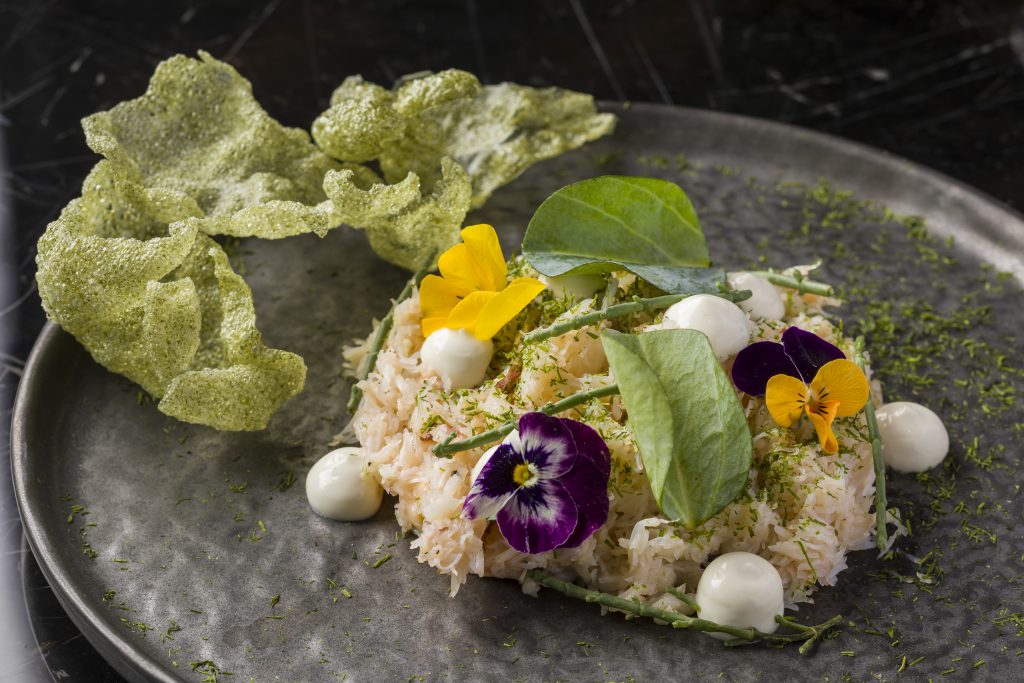 Beyond the signature dishes, there's quite a lot more to get us mmmmming over. The beef tartar with pickled onions and marmite cured egg yolk as well as the Irish crab with puffed nori and oyster mayonnaise are decadent in the best way, making perfect sharing dishes for our next trip. If you're not watching your waistline, we'd also recommend ordering the spiced ox cheek doughnut with a cinnamon sugar coating; in theory comparable to a bao, in practice, this pastry and meat mashup deserves a category of food all its own.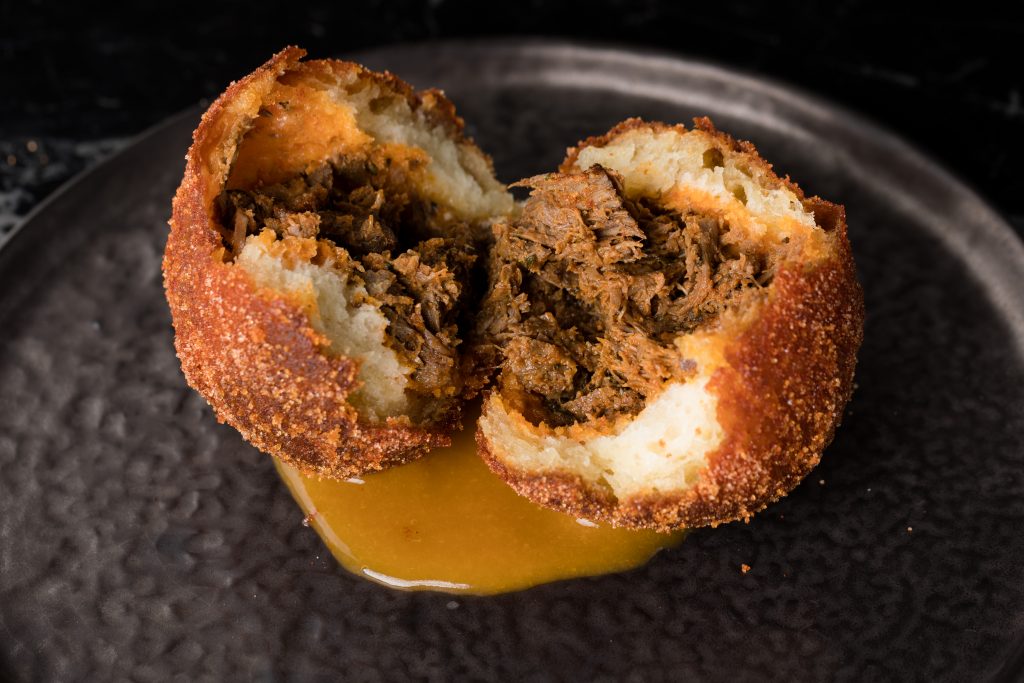 If you have any space left, order one of three desserts exclusive to Hong Kong D&W – the PBJ Macaroon (all-American flavours of peanut butter and jelly sandwiched with ice cream between delicate macaroon halves), a miso custard tart or the warm chocolate pudding with black sesame ice cream.
Open 8:00am till late, Monday to Sunday.
Shop 1081, Podium Level 1, ifc Mall, 8 Finance Street Central. 2267-6338.
Want more HK restaurant news? Check out September's Fresh Cuts for healthy dining news that's good for you!