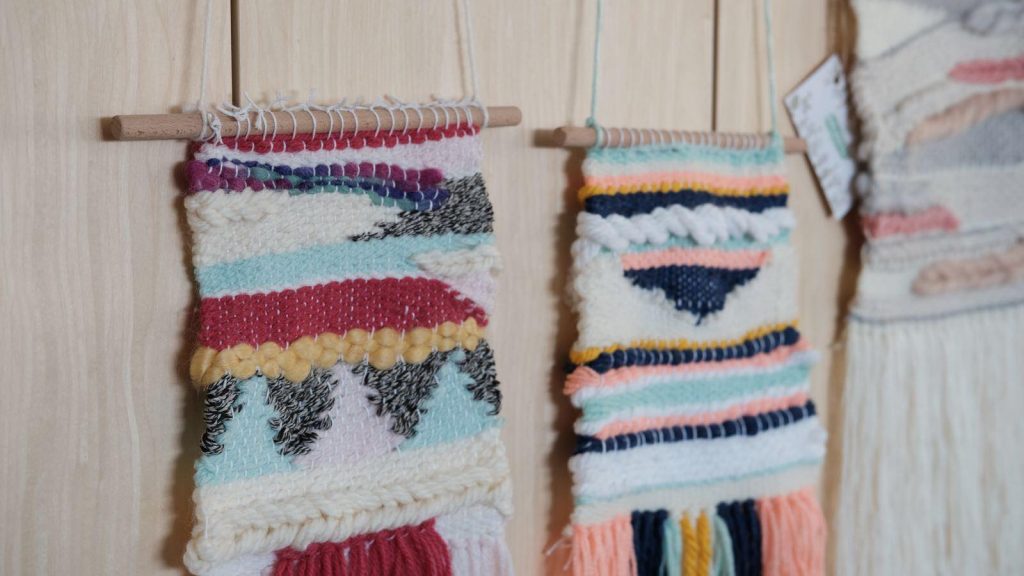 The Buzz: Run by sisters Becky and Lucy Gilmour, Make and Do offers design inspiration, tutorials, creative meetups and crafting workshops several times a week from Three Keys, the shared craft space in Chai Wan. We tried out their Wednesday morning beginners' weave workshop.
The Class: It was a cold and rainy day when we went to the class, but as soon as we set foot in the workshop, we were greeted with a cup of tea, a warm welcome and lots of creative vibes. With weaving, you use a lap loom to pass yarn between lengths of cotton string. You can create so many different textures and patterns with simple modifications to your technique. Once you're done, you tie the cotton so the weave is secure. Becky, our instructor for the morning, was very patient and always on hand to
offer advice.
The Verdict: If you find knitting a bit of a faff but you want to scratch that creative itch, make weaving your first port of call. Once you get the hang of the technique you can go off piste and almost do whatever you want. For beginners and the non-artsy among us, the craft itself is super forgiving and you can easily cover up little mistakes by pulling a stitch across or covering it with big fluffy yarn.
The Cost: The cost of this workshop is $550, which includes all materials.
Three Keys Craft Space, 12 Ka Yip St., Chai Wan. To book, email [email protected], www.makeanddohk.com.