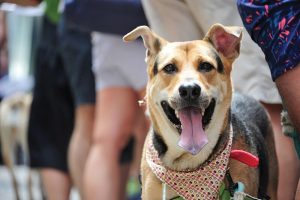 Founded in 2008, Kirsten's Zoo is a volunteer-run animal welfare organisation that places dogs, cats and small animals in forever homes or with foster families, bypassing the need for a centralised shelter facility. Founder Kirsten Mitchell tells us about her mission, and offers advice to would-be adopters. By Tanya Hodgson
Q How did you come to found Kirsten's Zoo?
I am the co-founder of Hong Kong Dog Rescue, but left the organisation as their primary focus is on dogs, and I wanted to help out other animals. I have been working with animals for 20 years, and although it has been quite hard – it takes over your life – it's a choice I had to make. If I didn't do it, there are not many others who would step up. We have to be the voice that the animals do not have.
Q Where do your animals come from? Are they strays? Abandoned? Surrendered by their owners?
Sadly, all of the above. I have seen many horrors during my time: people tying their animals to lamp posts and just abandoning them; leaving their pets in their apartments alone for hours on end. There are so many things that happen to animals on a daily basis in Hong Kong that no one knows about. You see a different side to people when they don't want to responsible for an animal anymore.
Q Fostering might be a good option for people who want to help care for an animal, but aren't able to make a lifelong commitment. Can you tell us more?
The reason we rely so heavily on fostering is that I do not believe that animals should be caged. In order to live a normal life, an animal must be integrated into the home to be rehabilitated and socialised. There is a questionnaire available on our website that gives people an idea about what we expect from a potential foster parent. We also talk to them in order to truly understand whether or not an animal can be incorporated into their life. At the end of the day, if you're out for 10 hours or more during the day, you would not be an ideal candidate to foster or adopt.
Q Is th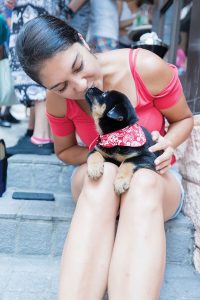 ere a way to be a responsible pet owner if you live in a high rise and work long hours?
Get someone to help you! Even if someone pops in for an hour to take them out for a walk or to play with them, the animal will have a much happier day. I'd rather someone didn't adopt one of our animals if their plan is to leave them home alone and expect them to be happy by themselves all day. In my case, I work around my dogs; I don't make my dogs fit around my work. There are people out there, such as dog walkers and dog sitters, who would be glad to spend time with your animal for a resaonable price. If you're willing to spend money on having an animal, you need to be willing to spend time and attention in order for it to have a fulfilling life. At Kirsten's Zoo, upon adoption we can tell you of people in your area who would be willing to spend time with your animal if need be, as well as give you some useful advice.
Q Besides fostering, what are some ways our readers can help your charity?
As a small charity, funds are what we always need. If anyone is willing to create a fundraising event or campaign on our behalf we would be so grateful! We also have adoption days each Sunday, which is the most important day for animals to get adopted. We need volunteers to help out on adoption days and for other events.
Q Do you have any advice for first-time adopters?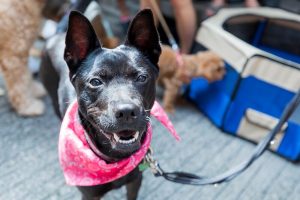 Every animal will be nervous when you first bring it home. You definitely have to be prepared for that. Give your animal time to integrate into your household and get comfortable as it gets used to a whole new environment. We are always here to answer questions and make sure that each animal and each potential adopter are well matched. As well as this, we always hold a trial period in order to make sure that the animal finds its forever home.
Q What other information should people know with regards to keeping a pet in Hong Kong?
First and foremost, find out whether or not your building allows you to have a pet. There have been times in which we go through all the paperwork and trials in order for the person to discover that their contract strictly says no animals – make sure to read your contract! As well as this, remember that if you are living in an apartment building you are sharing the space with others. A lot of people don't like dogs because they are frightened of them, so be aware of how your neighbours respond.
Q How has Typhoon Mangkhut affected you?
Sadly, the typhoon hit on a Sunday which is our adoption day, meaning that we had to put on hold many animals who need to find a home. Missing one adoption day can make a huge difference as to whether or not a dog or cat finds its forever family.