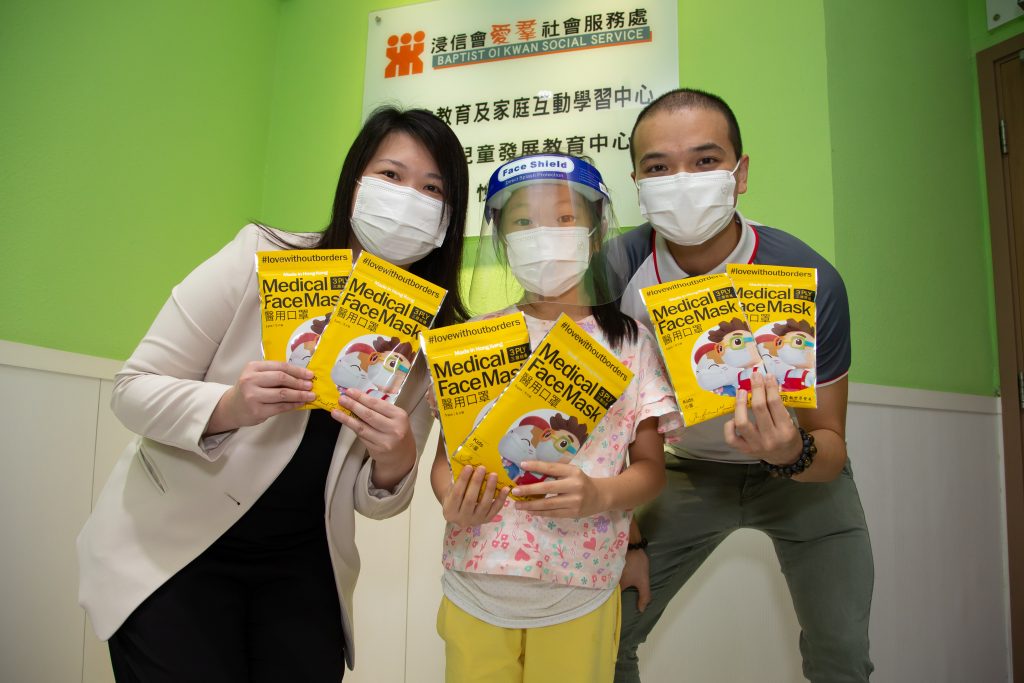 As Hong Kong battles with a fresh wave of COVID-19 infections, Hong Kong conglomerate New World Development (NWD) is committed to protecting the vulnerable. Its mask donation campaign has seen more than 5 million masks manufactured locally and distributed to more than 50,000 individuals in need. New World Development has also worked with more than 60 NGOs to distribute the masks. It has also set up "Mask to Go" smart dispensing machines that distribute free masks each week to pre-registered individuals.
Protecting Hong Kong's Kids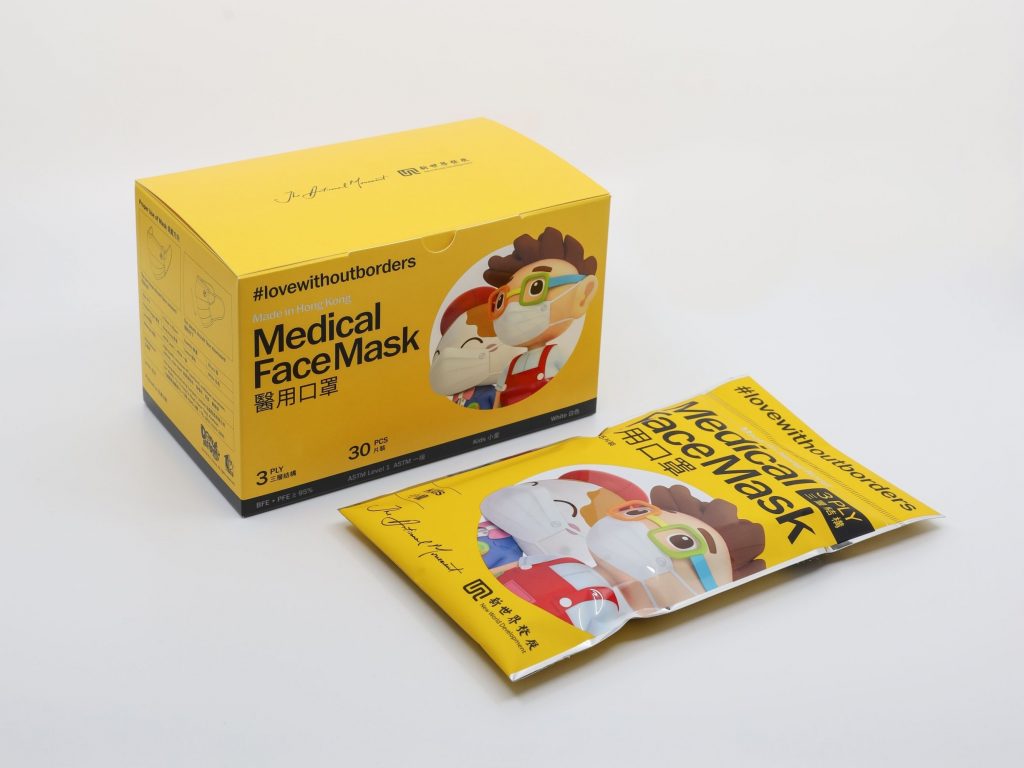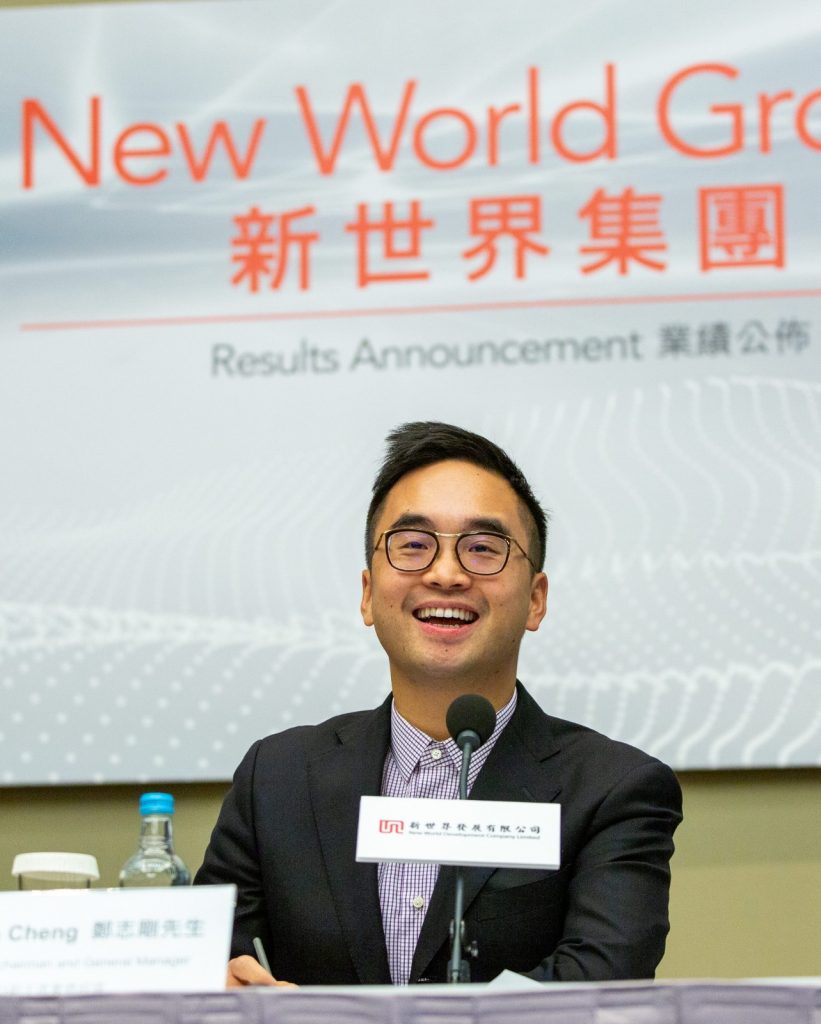 As part of Phase II of this project, CEO of New World Development, Adrian Cheng, has turned his attention to the needs of children in low-income families, as well as those with special educational needs. The struggle to find and afford child-sized masks is a huge burden on these families, and so Cheng has commissioned 300,000 smaller masks, adorned with adorable local mascots Donut and Ah Meow, to raise spirits and provide parents with extra reassurance. "By donating 300,000 masks for kids, made and provided by NWD, I hope to free their parents from yet another desperate search for masks," says Cheng.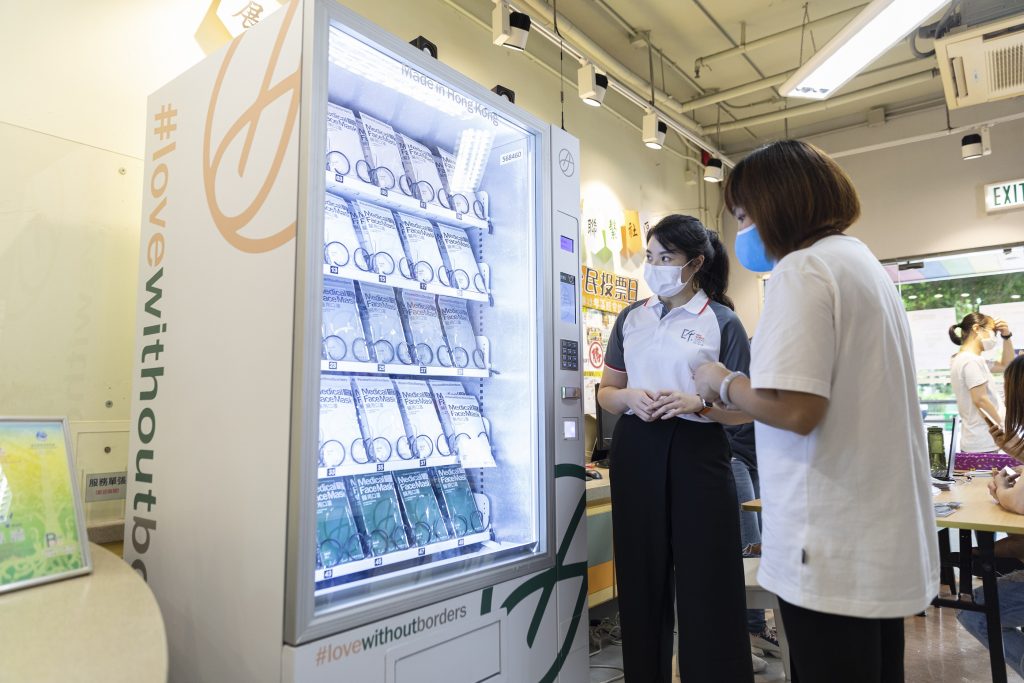 The masks will also be donated to local NGOs, including the Heep Hong Society, Children's Heart Foundation, Ronald McDonald House Charities of Hong Kong, Yan Oi Tong, Children's Cancer Foundation and Kwun Tong Methodist Social Service. These local organisations will distribute the masks, ensuring that they get to the families that need them the most.
What's more, the "Mask To Go" pilot programme will be extended through to the end of October to ensure that the needs of the community will be met during the crisis. "We truly appreciate NWD extending the dispenser programme to the end of October. The arrangement provides low-income families and disadvantaged groups with a stable supply of masks," says Emily Lee of the YWCA, one of NWD's partner organisations.
In collaboration with New World Development