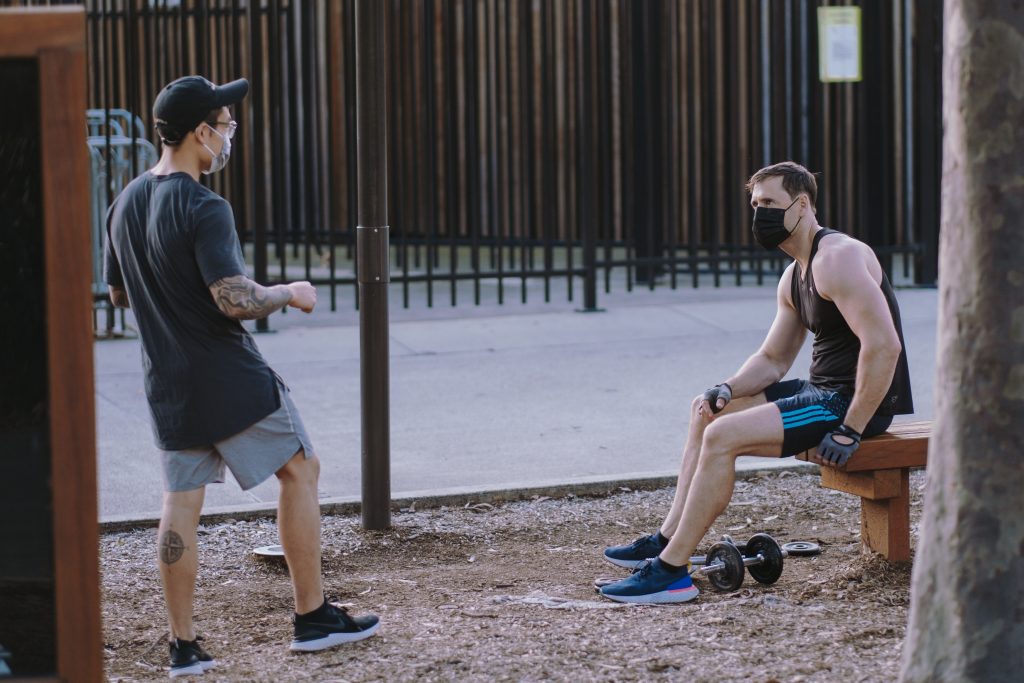 Finding it tough exercising outside in a face mask? We feel you. We speak to Dr. Sinead Sheridan, Certified Exercise Physiologist (ACSM-EP) and Director of The Health Exchange for her tips on how to make mask-cercising a tiny bit more bearable.
What are some things we should keep in mind when mask-cercising?
Individuals should be aware that exercising outside in a face mask increases the rate of perceived exertion. In other words, your workouts will feel harder and your performance will decrease. So don't be too disheartened if you aren't achieving PBs (personal bests) during this period. Interval training with a combination of running/walking will be more tolerable than continuous running under these conditions. So if you're an endurance athlete, consider switching it up for the time being.
What's the best mask to use when working out?
In terms of safety and for your own comfort, it's best to wear a surgical mask rather than an N95 respirator while exercising. Previous research has shown that heart rate, skin temperature, breathing resistance, itchiness, fatigue and overall discomfort was higher for N95 respirator than for surgical masks during exercise.
Can you share some other mask-cercising tips?
Lower your exercise intensity.
Exercise during cooler parts of the day such as early morning or late evening.
Wear a surgical mask rather than N95 respirator
Opt for interval training rather than continuous exercise. 
People should continue to exercise for their physical and mental health. But please note that if you have a pulmonary or other serious medical condition, you should seek advice from your doctor first before exercising with a face mask.
More COVID content: protect your home with RAZE photocatalyst technology!