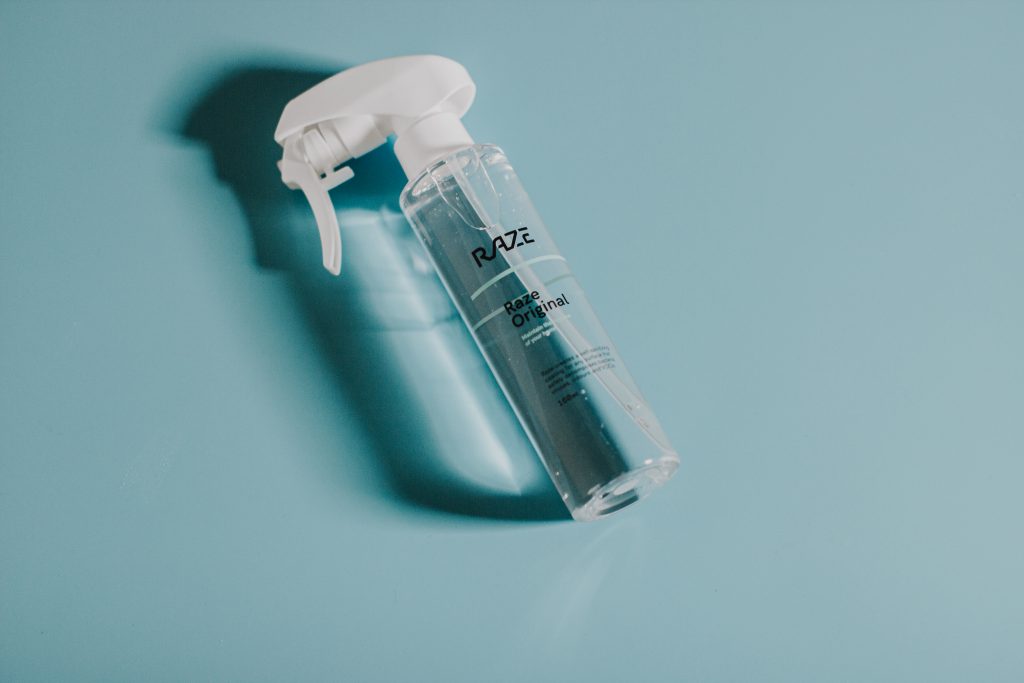 LIV READERS' EXCLUSIVE!
Get $100 off your order when spending $300 or more at nanoraze.com. Simply apply the code 'LivWithRaze' at checkout!
Since we first learned about Raze, the long-lasting surface sanitising spray, the world has changed. A lot. With COVID-19 continuing to cause chaos worldwide, we are all paying close attention to our everyday hygiene routines, and figuring out that a clean home can lead to a more reassured mind.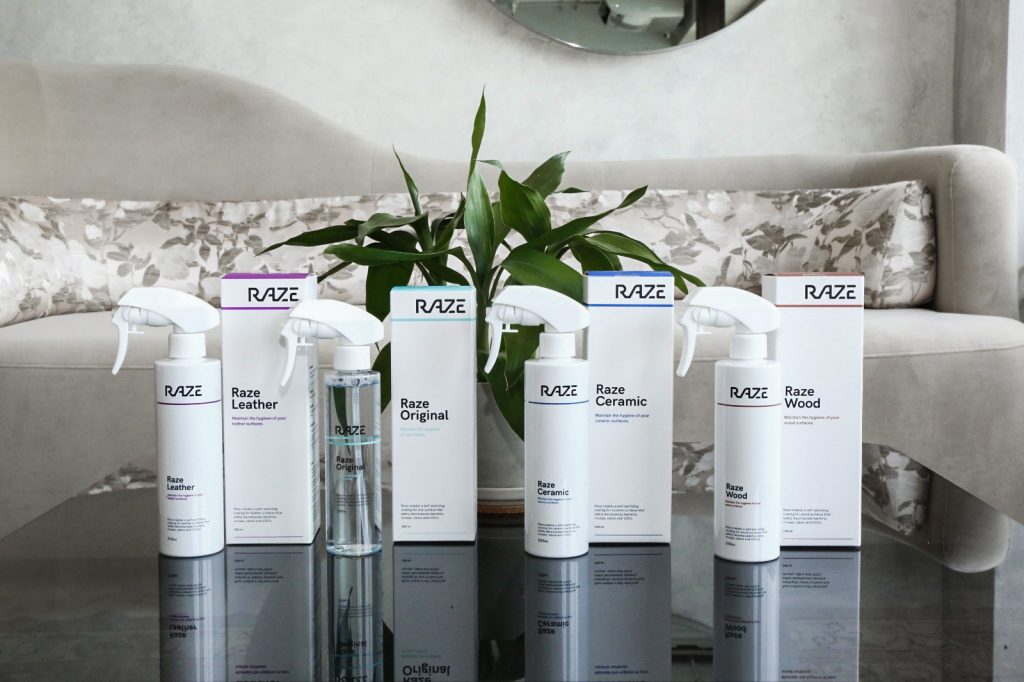 While alcohol and bleach seem like the go-to option, these disinfectants harbor harsh chemicals that can be inhaled or ingested. They also evaporate within minutes, meaning that you have to repeatedly clean the same surface. Natural cleaners are better for your health, but they still don't provide long-term sanitisation.
Read more: our review of Raze!
With one spray, Raze's proprietary photocatalyst technology provides protection against viruses, bacteria, and VOCs for up to three months. How does it work? Here's the simple version. Photocatalyst technology uses light as an activator to release electrons to form hydroxyl radicals. These are the same radicals that nature forms daily in our atmosphere to decompose pollution and pathogens into water and carbon dioxide molecules. Raze's formula amplifies this natural process, neutralizing nasties wherever you spray.
Raze can be sprayed on a variety of surfaces that you might not think about day-to-day: think remotes, phones, tables, counters, and door knobs, to name just a few. Yoga mats, running shoes and children's toys can also benefit from the Raze treatment..
So as our world is working to rise above COVID-19, why not take one more worry off your plate? With a spray of Raze, you can rest assured that microbes are being effectively neutralised on surfaces all over your home.
Buy Raze now at nanoraze.com
In partnership with Raze