New favourite cafe alert! We were invited to check out 14 South Lane last week and we think we may have found our new favourite hangout! Tucked away in Shek Tong Tsui in a quiet lane just behind The Belchers, this cozy nook is open until 5pm for casual, mostly plant-based dining. It gives us 70s vibes with its blond wood and pistachio colour palette, while its 80% vegetarian menu, sourced mostly from local farms in the New Territories, will have us coming back.
First Course
We kicked off with a plate of scones. While we enjoyed the raisin and orange peel sweet scone, it was the cheddar and broccoli version that really knocked our socks off. We'll definitely be back for more.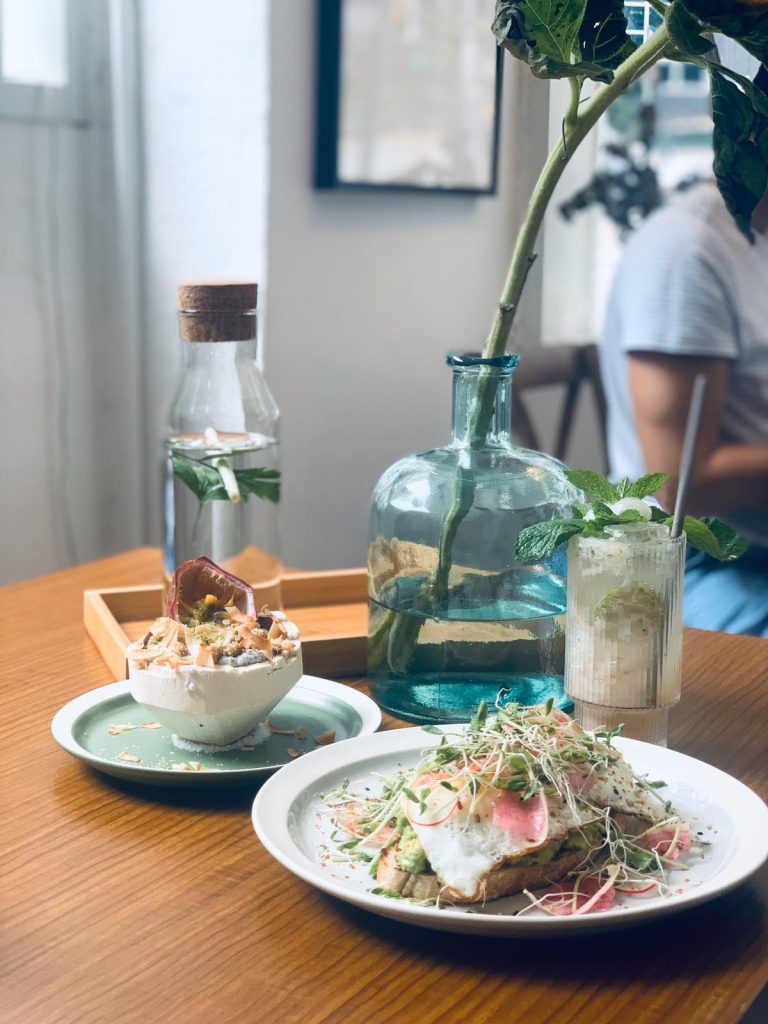 The Avocado Toast Test
We followed up with avocado toast, which at 14 South Lane comes with fried eggs, chilli, sprouts and slivers of blush-pink radish. We also loved the sweet potato pancakes, made with chia instead of egg and topped with caramelised banana and toasted coconut. Special props to the chia pudding, too. Served in a split coconut, this fancy pudding came topped with half a passionfruit, spilling over with toasted coconut and dried fruit.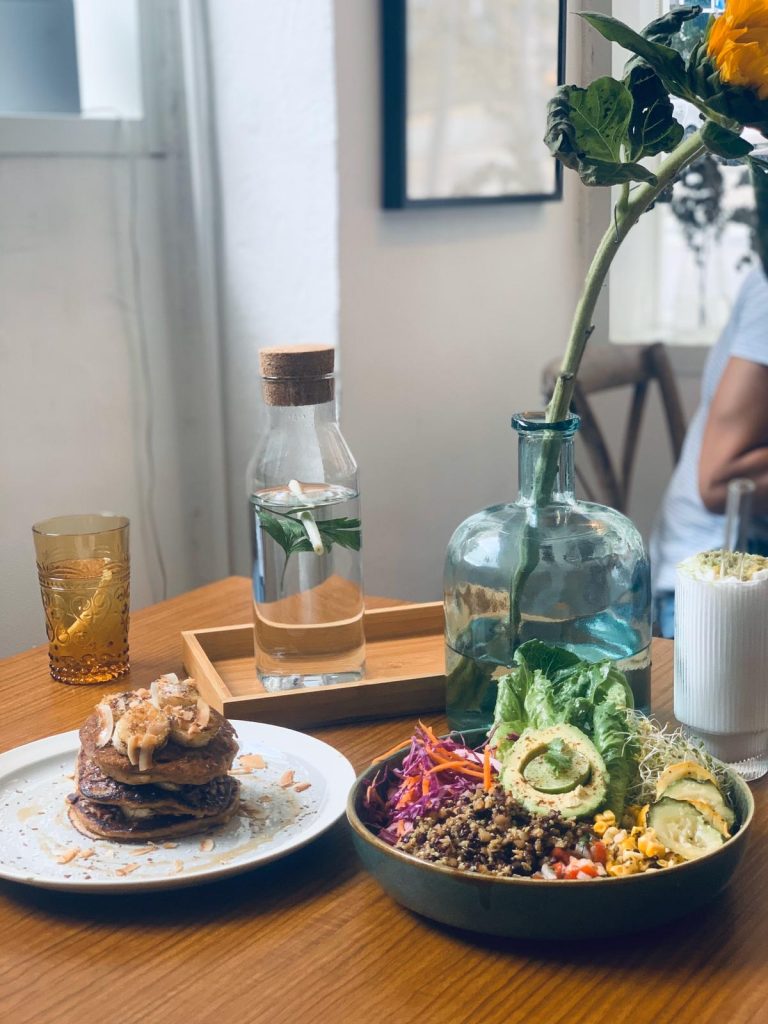 Bowls and Brews
The Mexican grain bowl was a fiesta of deliciously filling grains and veg. A special shout out to the fully plant-based drinks. We tried the turmeric latte and the lychee mint fruit soda. Next time we'll see if we can muster up the courage to try the broccoli latte, which packs 100 grams of broccoli into one cup!
A huge thumbs up to the talented team at 14 South Lane! We already can't wait for our next visit.
14 South Lane, 5744-8390 (whatsapp only). Find them on IG here