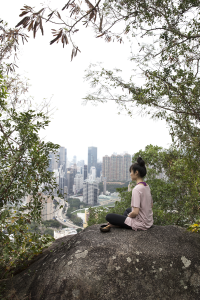 Yes, Hong Kong is crazy, frantic, exhausting… but it doesn't have to be. Rebalance your mind and embrace a calmer self by learning how to meditate – we've got a practice to suit just about everyone.
By Adam White
For those Seeking Control: New Kadampa meditation
What is it? The New Kadampa Tradition is a practice which seeks to make Buddhist meditation and teachings more accessible to modern-day life. It focuses on meditating on a "virtuous object" – subjects that will make the mind more peaceful and positive. The 21 "objects" on the path to enlightenment include the preciousness of human life, compassion and love. The result? Peace, clarity and control over your mind.
Try it out: Kadampa Meditation Centre offers a Learn to Meditate course. It can consist of three evening classes ($240), or a half-day course on Sunday ($200). Regular drop-in classes (suggested donation $50-100) are also available throughout the week.
1/F Causeway Tower, 16-22 Causeway Rd., Causeway Bay, 2507-2237, meditation.hk.
For the Overthinkers: Zen Meditation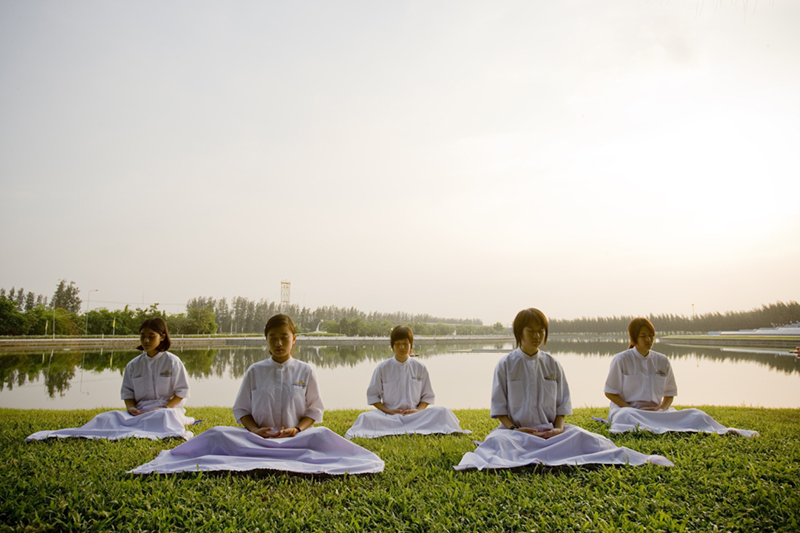 What is it? A central element of Zen practice is zazen, sitting meditation, in which one works to suspend the active mind, allowing thoughts and images to just pass by. Other elements of Zen practice include bowing, chanting and kong-an interviews, in which teacher and student enter into dialogues to further their understanding. Just don't fall asleep: zen masters use a "hitting stick" to gently reprimand dozing students.
Try it out:The Su Bong Zen Monastery runs introduction to meditation classes every Tuesday evening from 7:30-9:30pm, with regular morning meditation and evening practices thereafter.
5/F, Starlight House, 32 Leighton Rd., Causeway Bay, 2891-9315, subong.org.hk
For the Unspiritual: Mindfulness
What is it? Essentially, it's Buddhist meditation without the spiritual side. Mindfulness is the state of being aware and present in every moment, preventing us from falling into loops of negative thought. Mindfulness works to acknowledge and accept one's thoughts and feelings, but not to place undue emphasis on any of them. It has been increasingly studied in the last few years and has been shown to be effective in the management of stress, anxiety and eating disorders, among others.
Try it out: Mindfulness Hong Kong runs 10-week long courses in Mindfulness-based Stress Reduction ($3,500), which combines guided instruction, yoga, group dialogue and individual instruction. Free orientation sessions are recommended.
Locations in both Central and Tsim Sha Tsui,
see more at mindfulness.hk.
For the Hardcore: Vipassana meditation
What is it? Not easy, that's what. Vipassana meditation is exclusively taught during a 10-day-long silent retreat. Aiming to completely wipe out "mental impurity," Vipassana places an emphasis on self-observation: To systematically notice the sensations you are feeling – including pain – without allowing them to preoccupy you. Through this disciplined self-observation, practitioners are able to rebalance their minds.
Try it out: The Vipassana Meditation Centre Hong Kong offers the retreat course in Tun Wan, South Lantau and Hang Tau, New Territories. The retreats are free and entirely volunteer-run.
Visit mutta.dhamma.org to register.
For the Active Spiritualist: Kundalini Yoga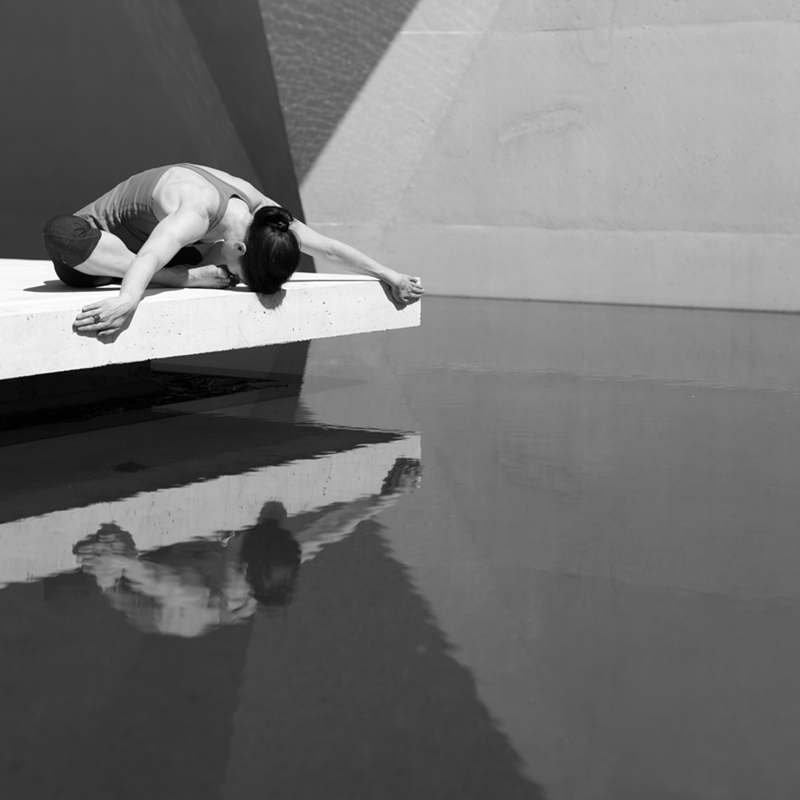 What is it? If you think that spending 20 minutes just sitting there sounds like a waste of time, try Kundalini yoga. The "yoga of awareness" works to awaken kundalini energy – a primal force said to lie at the base of the spine, according to Hindu philosophy. Yoga asanas are combined with meditation, breathing work and mantras. Purported benefits include boosted sleep, energy, focus and intuition.
Try it out: SOL Wellness runs Kundalini yoga classes every Tue-Fri.
16/F, Tin On Sing Commercial Building, 41-43 Graham St., Central, 2581-9699, sol-wellness.com.
For the Energy-starved: Diamond Way Meditation
What is it? This school of Tibetan Buddhism combines a variety of different meditation methods. The main one is 16th Karmapa Meditation, in which participants focus on the specific energy of a Buddha, aligning themselves with his light and energy. The meditation aims to rejuvenate the body, speech and mind, delivering a state of fearlessness and compassion.
For the Overcaffeinated: Tea meditation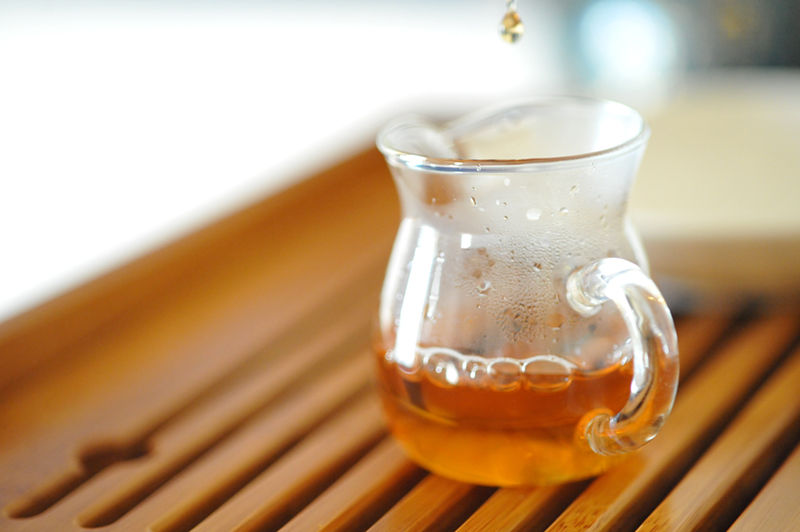 What is it? We're all aware of the soothing nature of a nice cup of tea. But Cha dao (the "way of tea") takes it a step further by using the preparation process to bring about a state of relaxed consciousness, using the ritual of a silent tea ceremony to create a frame of mindfulness.
Try it out: Luxe Nova hosts private tea meditation sessions on request. $800 for 1-2 people.
9/F, V Plus, 68 Wellington St., Central, 2898-0568, luxenova.life.
Meditation: need to know:
Q: Do you need to be a Buddhist to meditate?
A: Nope. Most Buddhist meditation practices make a point of being open to people of all religions and beliefs. That said, many find themselves being drawn to the spiritual aspect after a while.
Q: I fall asleep as soon as I close my eyes. Will I have a problem?
A: Most people don't close their eyes while meditating, instead keeping them half-shut to reduce distractions but still let in light. Also, you should go to bed earlier.
Q: I can't cross my legs. Help!
A: You don't have to sit cross-legged to meditate, especially when starting out. Sitting in a straight-backed chair is fine.
Q: Will meditation eliminate my anxiety/depression/other issue?
A: Not necessarily. Meditation can help to reduce some of the patterns of negative thought which can trigger such conditions, but all respectable practitioners insist that they are not psychologists.