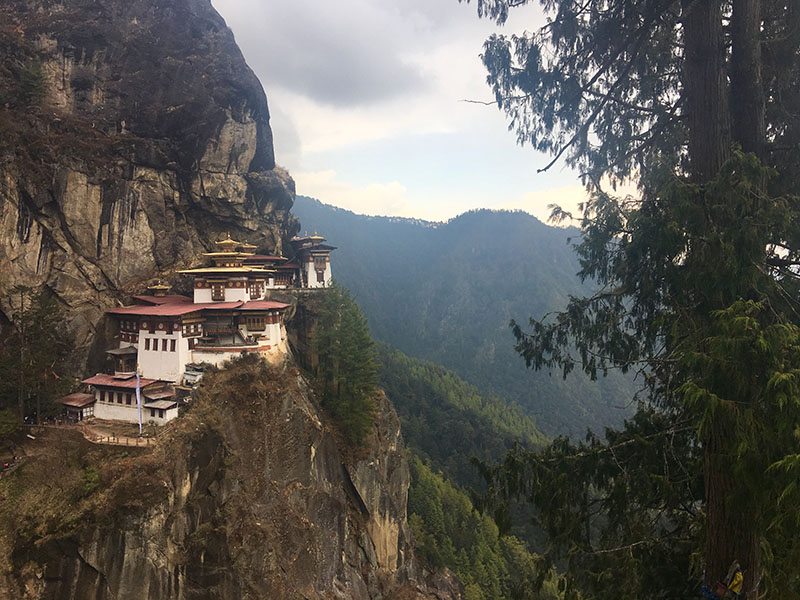 Bhutan is a travel destination that captures the imagination and invigorates the soul. Intrigued by this relatively untouched kingdom, Chaanah Crichton hiked through its snow-capped mountains and explored the country's cultural highlights to unearth what it is that makes this kingdom the home of happiness.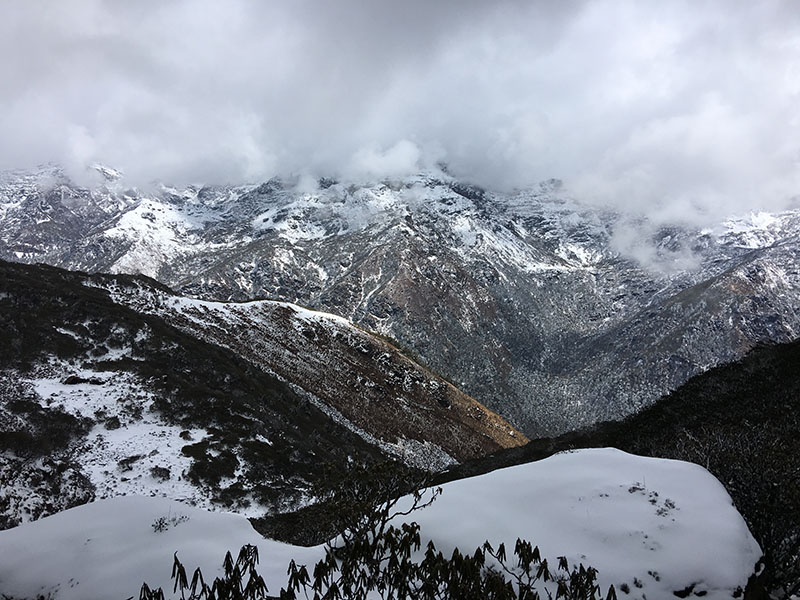 "Did you know that only eight pilots in the world are qualified to fly into Paro Airport?" This is something I had heard a number of times when planning my trip to Bhutan, sparking an intense curiosity as to why, exactly, so few pilots could land a plane there.
After flying into this tiny kingdom country in March, it became apparent. Not only does Bhutan have a small number of visitors each year – just under 55,000 in 2016 – its location, nestled between India and Tibet and surrounded by rugged snow-capped mountains, also presents a challenge. To fly into Paro, pilots must fly past 5,500-metre Himalayan mountain peaks, then weave between lush green valleys before landing on a short runway at 2,200 metres above sea level. The thrill of flying over latticed farm fields with jaw-dropping white-tipped mountains on either side, gave me a sense of the kind of adventure we were in for over our week-long exploration of this magical and largely untouched slice of heaven.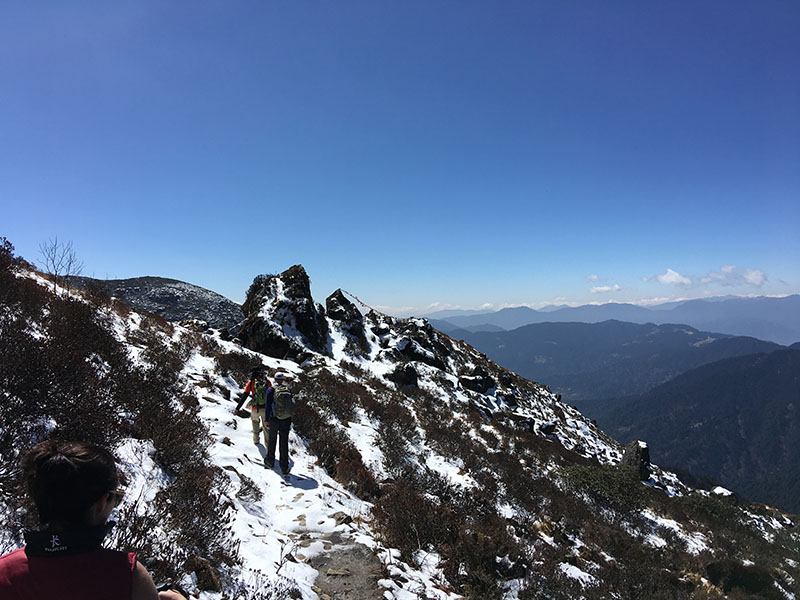 Unlike most countries, which measures development in terms of Gross Domestic Product (GDP), Bhutan believes that amassing material wealth does not necessarily lead to happiness. Instead, the government measures progress through Gross National Happiness. Based on four pillars – national and local values, aesthetics, and spiritual traditions – the government and people of Bhutan all strive to live a way of life that prizes inner wellbeing over material gain.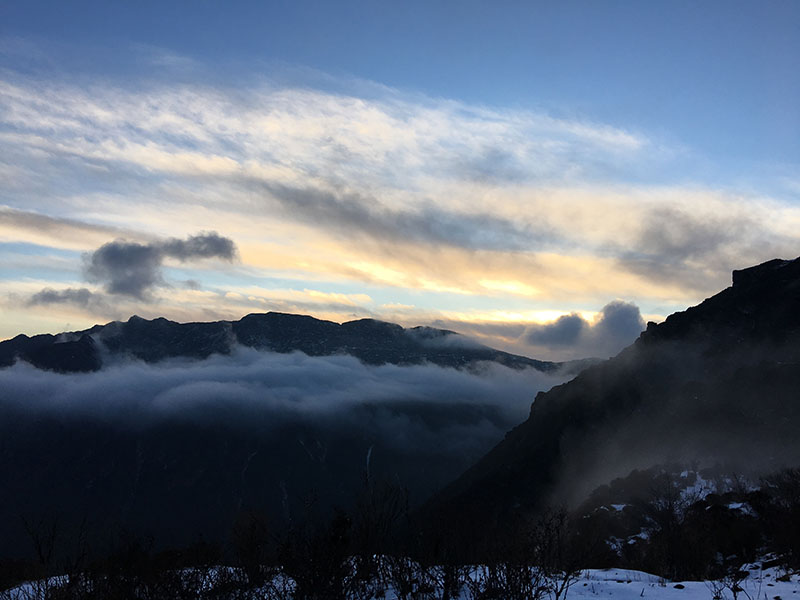 Tourist numbers are strictly controlled. Bhutan requires visitors to book through authorised travel agents and spend a minimum amount per day – normally around US$250, though this varies depending on factors such as the size of your group. According to the Tourism Council of Bhutan, "by establishing a policy of 'High Value, Low Impact' tourism, the kingdom of Bhutan seeks to ensure that it attracts only the most discerning visitors with a deep respect for cultural values, traditions and the natural environment."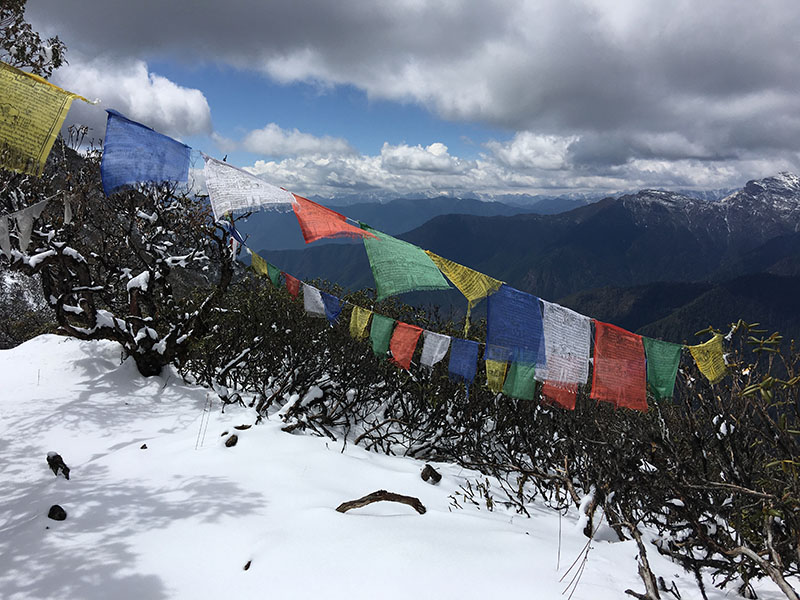 It sounds pricy, but when you consider that the cost includes a guide, vehicle, driver, meals and accommodation, the economics of it begins to make sense. On top of this, a large portion of your tourism spend goes towards community development projects, such as free schooling for children, free healthcare and career development initiatives.
We were greeted at the airport by our guide Nono and driver Jigme, both dressed in a gho, the traditional Bhutanese robe. They gave us a whirlwind welcome, driving us straight to Rinpung Dzong, a fortress-monastery overlooking the Paro valley, before serving us a traditional (chilli-filled) lunch, followed by a game of archery, Bhutan's national sport.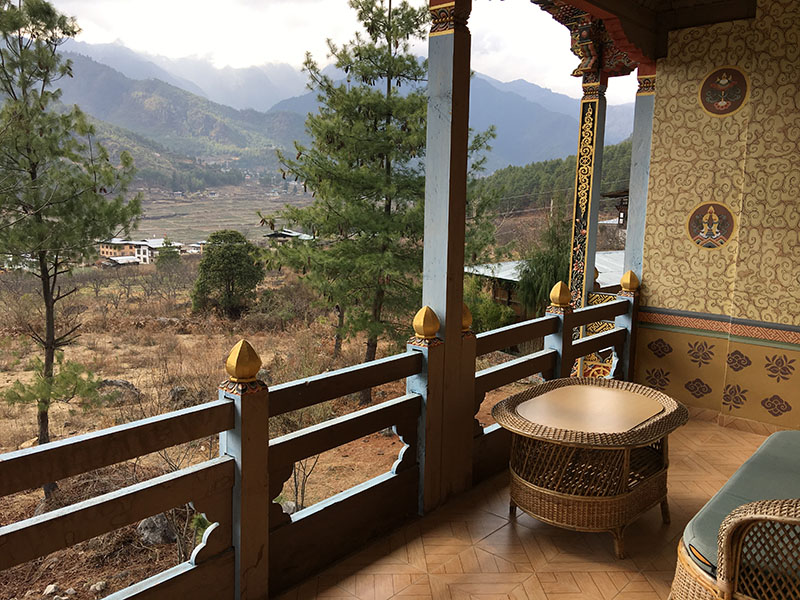 On day two we visited the holy grail of Bhutanese culture, Paro Taktsang, otherwise known as Tiger's Nest monastery. In an amazing feat of architecture, this cliff-hugging temple, a two-hour hike above Paro valley, was built in 1692 and is a pilgrimage site for the local Bhutanese as well as tourists. According to Bhutanese legend, Guru Rinpoche was carried from Tibet to this spot on the back of a tigress, resulting in the name "Tiger's Nest." The breathtaking setting of this temple makes the tale all the more believable.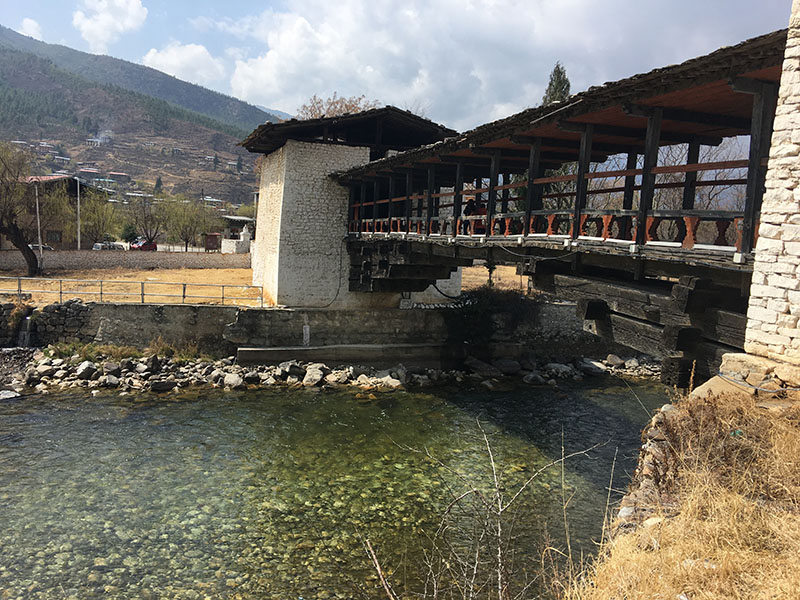 Trekking in Bhutan
For those looking for a more adventurous experience, Bhutan is home to some of the world's best treks. While it is forbidden to climb above 6,000 metres (the Bhutanese believe that spirits live at the top of the mountains), Bhutan has a range of breathtaking routes that'll satisfy any avid walker. The top three trekking routes are the Druk Path Trek, Bumdrak Trek and Snowman Trek, which are best visited from March to May or September to November. As we only had a short amount of time, we did the four-day Druk Path Trek, accompanied by nine mules, a cook and his assistant, a shepherd, a guide and a "lunch boy." While this initially seemed like a comically large caravan of support, after hiking for six to eight hours a day, having a hot snack upon arrival into camp, followed by a three-course meal and a fully established campsite (including a hot water bottle in your sleeping bag), was a luxury we greatly appreciated.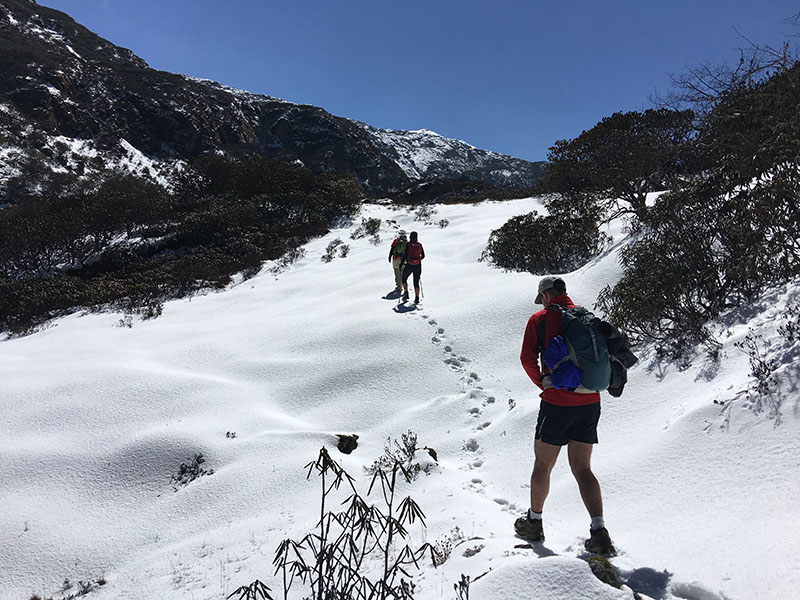 Despite the trek being physically challenging, reaching a height of 4,300 metres at the highest pass, the scenery is absolutely captivating, making all of the effort worthwhile. Prayer flags were draped across rocky outcrops, framing lush green forests and mountains that seem to be touching the stars. For those that feel the cold, try to visit later into the spring season, as the unexpected snow throughout our trek definitely made it a challenge.
Where to stay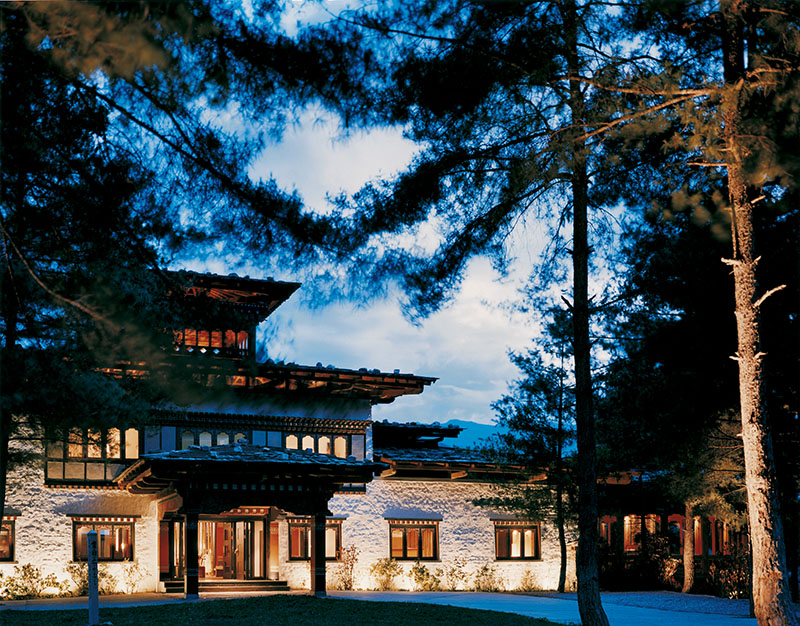 The COMO hotel group also has two properties in Bhutan. To properly experience the country, guests are encouraged to stay at both Uma Paro, located near some of Bhutan's best-known sites such as the Tiger's Nest Monastery; and Uma Punakha, a 10-room retreat located in a spectacular remote valley some five hours from the capital.
Organizing your trip
Chaanah booked her holiday with Bhutan Swallowtail. The top rated Bhutanese travel agency on Tripadvisor, it organises all kinds of programs according to your interests.