Blue Meat Specialist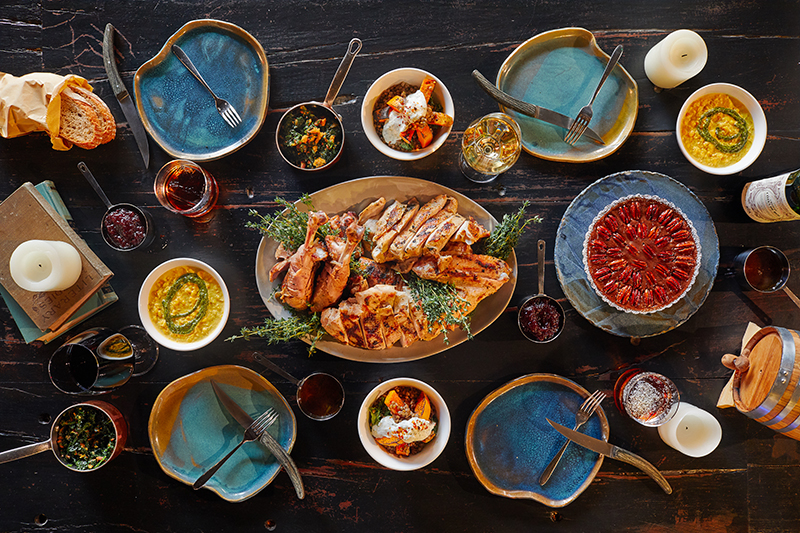 If you're looking for a turkey that packs a nutritional punch, Blue is serving a free-range Hunter Valley turkey, which was been fed with organic sorghum grain grown on the Hunter Valley's fertile red soil. The result is a healthy turkey that's packed with nutrients and flavour. It comes served with salsa verde and maple roasted pumpkin with green lentils and fresh yogurt; and sausage and apple stuffing. Finish off with a maple, chocolate and pecan tart. The meal is $1,880 and is available until December 26.
www.bluebutcher.com.
Feather & Bone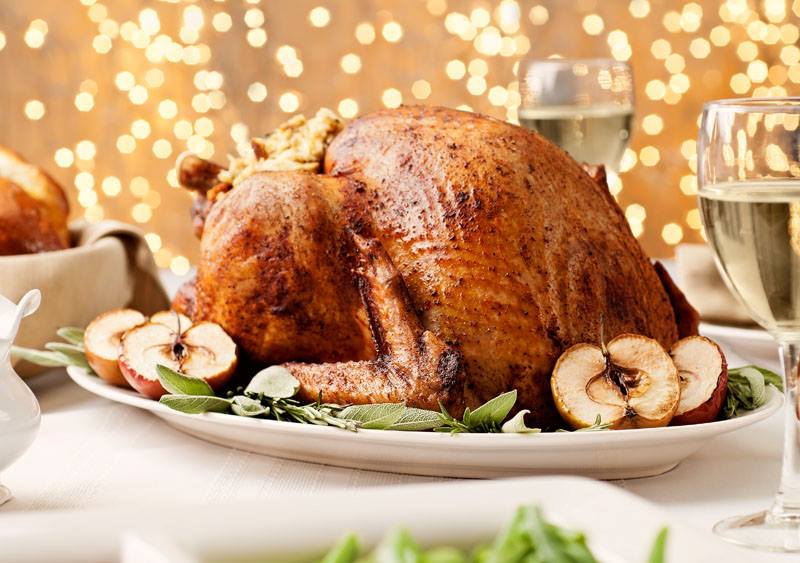 Select exactly what you need to make your Christmas menu with Feather & Bone's Build Your Own Christmas Feast hamper – and rest assured that all your meats are selected from quality, high-welfare suppliers. Pick a fresh turkey from Jimmy's Farm, a honey orange glazed ham, or a grassfed Australian rib-eye, and pair with moreish sides such as chestnut stuffing, buttery mashed potatoes or parsnip and carrot mash.
www.featherandbone.com.hk.
HABITU Catering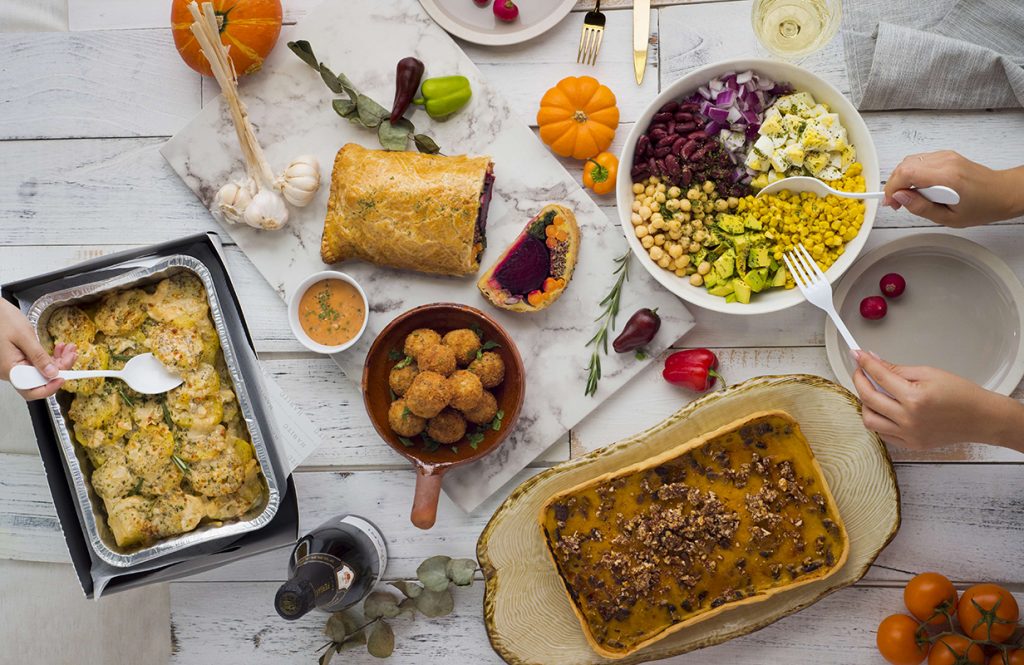 Got herbivores to cater for this holiday season? Turn the meal from a trial into a triumph with HABITŪ Catering's vegetarian festive meal set, which comprises their signature sweet potato beet wellington, accompanied by a hearty range of veggie sides. If you're looking for a more conventional meal, the seven-course Luxury menu ($2,988) can feed up to 10 and includes pistachio-crusted whole halibut fillet, dill-seasoned smoked salmon, and seared jumbo scallops wrapped with crispy bacon.
www.habitu.com.hk.
Bones & Blades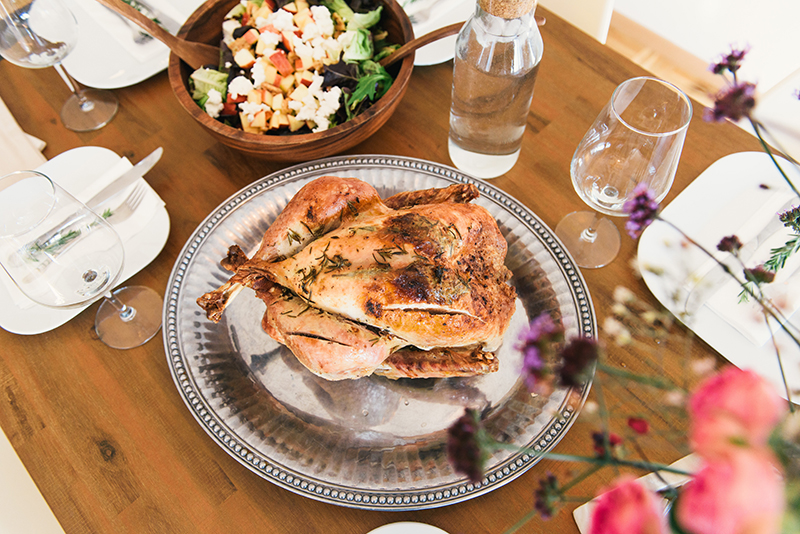 Hong Kong's ethical butcher brings the KellyBronze turkey back to Hong Kong this year. Hailing from Essex in the UK, these turkeys are reared to the highest ethical standards and are allowed to roam free on an eight-acre farm. The turkeys are $1,200 (raw) and pre-orders are essential.
www.bonesnblades.com.
nood food
Don't have the time, or indeed the oven space, to cook up your festive bird? Fear not – nood food's takeaway menu is designed for six to eight people ($1,190) and includes a whole traditional roasted turkey, accompanied by healthier sides: think apricot apple stuffing, ginger-glazed carrots, new potatoes, brussel sprouts, cranberry compote and a thick house gravy. Order at least 48 hours ahead at any nood food outlet and pick up from nood's Pacific Place, Kinwick Centre or Hutchison House locations.
www.allnood.com.
Invisible Kitchen
Who says that your festive celebrations need to cost the earth? Invisible Kitchen prides itself on being a green caterer, eschewing plastic disposables, sourcing from local farms, choosing high-welfare meats and adhering to the WWF sustainable seafood guide. Their Essential Christmas party menu ($225 per head for a minimum of 15 people) can be delivered to your door and features five hearty options, plus a choice of dessert.
www.invisiblekitchen.com.
Farmer's Market
Top quality meat specialist Farmer's Market is creating some amazing hampers that'll keep the entire family fed. The "number 3" hamper contains a whole chicken, a one-kilo side of smoked salmon, five portions of fresh salmon and a kilo of rib-eye to roast up on Christmas Day. Perfect for family-style sharing. Get a 10 percent discount when you quote "LIVMAG" at checkout; valid until December 31.
www.farmersmarket.com.hk.