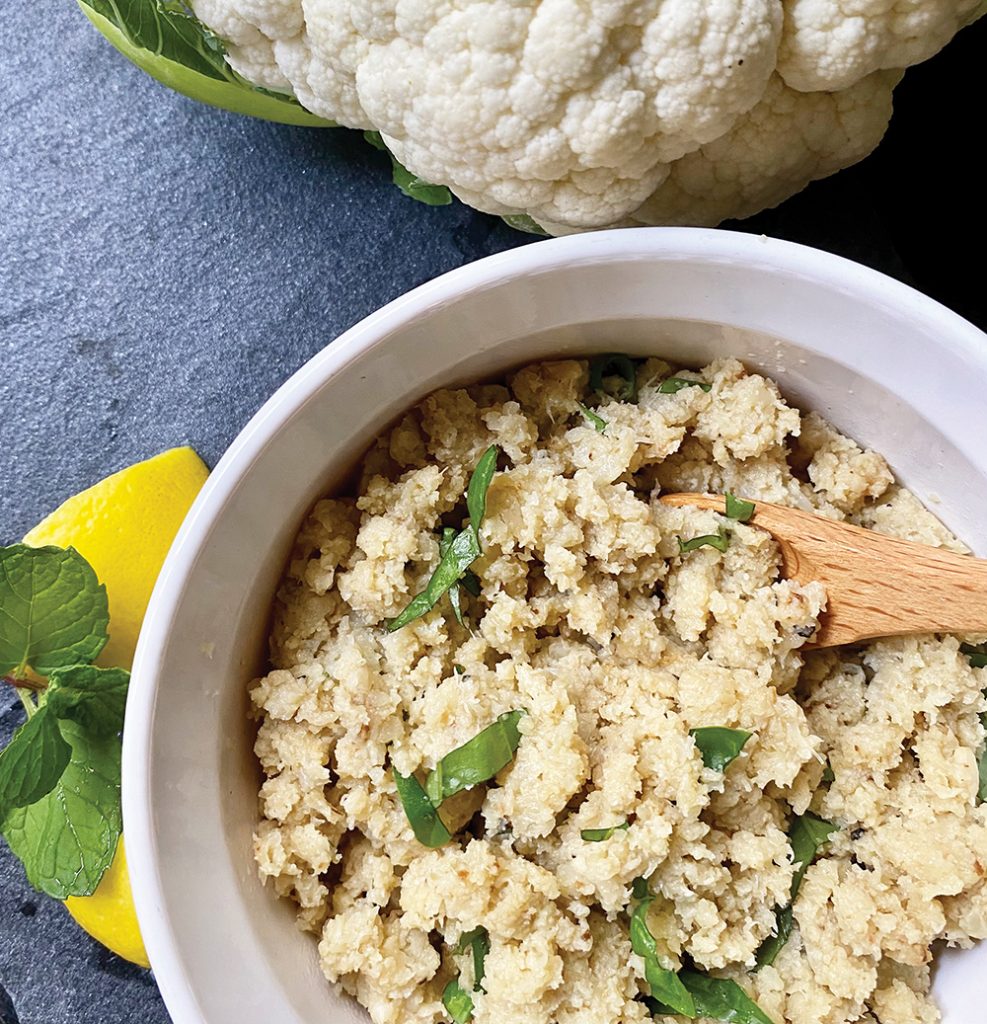 Whether you're trying to cut carbs, give Paleo a go, or just get more veggies in your diet, this cauliflower couscous is about to become a staple of your dinner time routine. Check out Neelam Daswani, a qualified health coach, for more healthy recipes at her food blog or on Instagram.
Ingredients
2 heads of cauliflower
Olive oil
Salt and pepper
1 tbsp tahini
2 tbsp lemon juice
Grated parmesan (optional)
Fresh basil or dill, for garnish
Directions
1. Preheat oven to 450 degrees F.
2. Grate the heads of cauliflower (you'll use more than you think you need as the water evaporates).
3. Toss the grated cauliflower with olive oil, black pepper and salt.
4. Spread evenly on a tray and roast until it starts to turn golden brown, about 35 minutes, tossing halfway.
5. Separately, heat tahini and lemon juice in a saucepan. Add the grated parmesan if using.
6. Once melted, add the mixture to the roasted cauliflower.
7. Garnish cauliflower couscous with herbs.
Get more healthy recipes in our Recipe section!