Wanna be a baller, shot caller? These yummy, oh-so-herby plantballs from Avobar make generous use of roasted sweet potatoes and all their healthy nutritional properties, such as beta-carotene, B vitamins, and fibre. Makes 7 balls.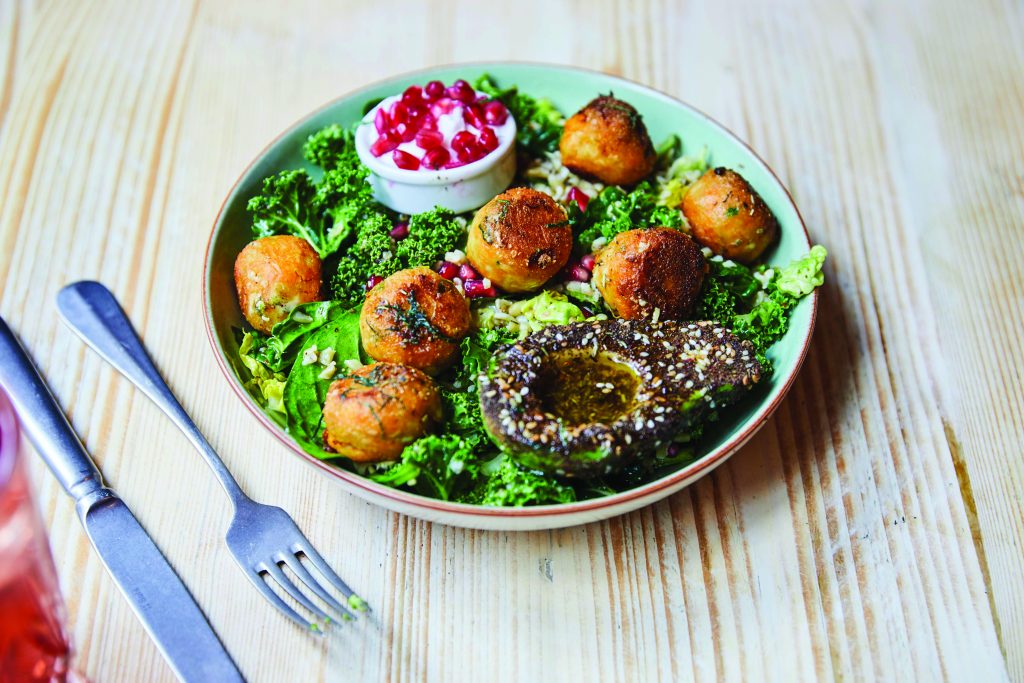 Ingredients
1 large sweet potato
Half an avocado
Handful of kale
Handful of baby spinach
Baby gem lettuce
Mixed herbs (cumin, coriander, cinnamon)
A few sprigs of mint
Coconut oil
Salt & pepper
How to do it
1. Preheat the oven to 180°C. Bake sweet potatoes for 45 minutes to one hour until completely cooked, depending on the size of the potatoes.
2. De-skin sweet potatoes in a mixing bowl. Add salt and pepper to taste, and mixed herbs (cumin, coriander, cinnamon). Mix well.
3. Using your hands, roll several small balls. Heat a pan on medium heat, add coconut oil and cook balls from all sides.
4. Mix kale, spinach, baby gem, avocado, and chopped mint, and place in salad bowl.
5. Add olive oil to bowl and mix well.
6. Serve plantballs on top of greens, season and serve.
Tip: Make up several batches and freeze the plantballs for an easy snack or meal during the week.
Click here to find more healthy recipes from you favourite local restaurants and food blogs!