Perched on the 41st floor, the newly revamped wellness space at Cordis, Hong Kong offers the latest technology alongside spectacular city views.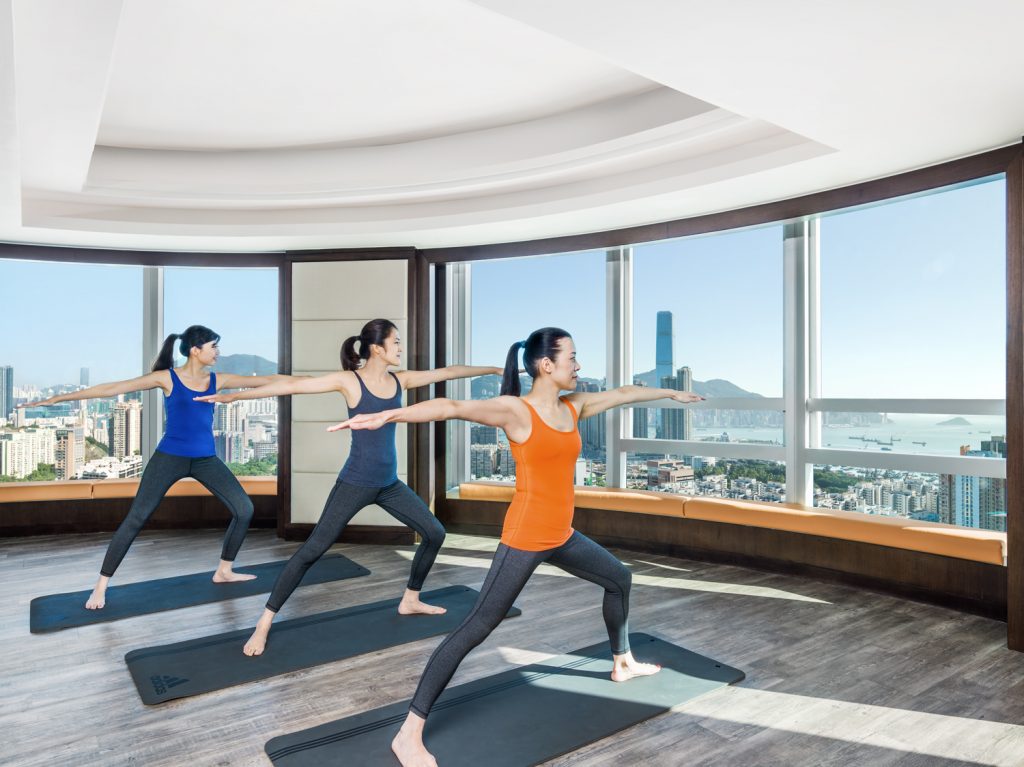 For most of us living in Hong Kong, a trip to the gym means battling for limited treadmill spots and sharing a humid changing room with way too many sweaty people. But if a personal and luxurious workout space is what you are seeking, and Kowloon is your turf, then this gym might just be your perfect match. Aside from providing in-house guests with a full complimentary access to its facilities, the newly refurbished Health Club at Cordis, Hong Kong also offers membership schemes to the public. Directly linked to the Langham Place shopping mall, the Health Club is directly accessible via MTR, making it one of the most accessible five-star hotel gyms in the city.
The Health Club is everything that a 5-star hotel gym should be, and more. A gym membership here comes with brand new training studios and equipment, attentive staff who will remember your name, great privileges covering dining and spa, and a highly sought-after rooftop swimming pool (quite the rarity in this city!) The following is what you can expect at the Health Club: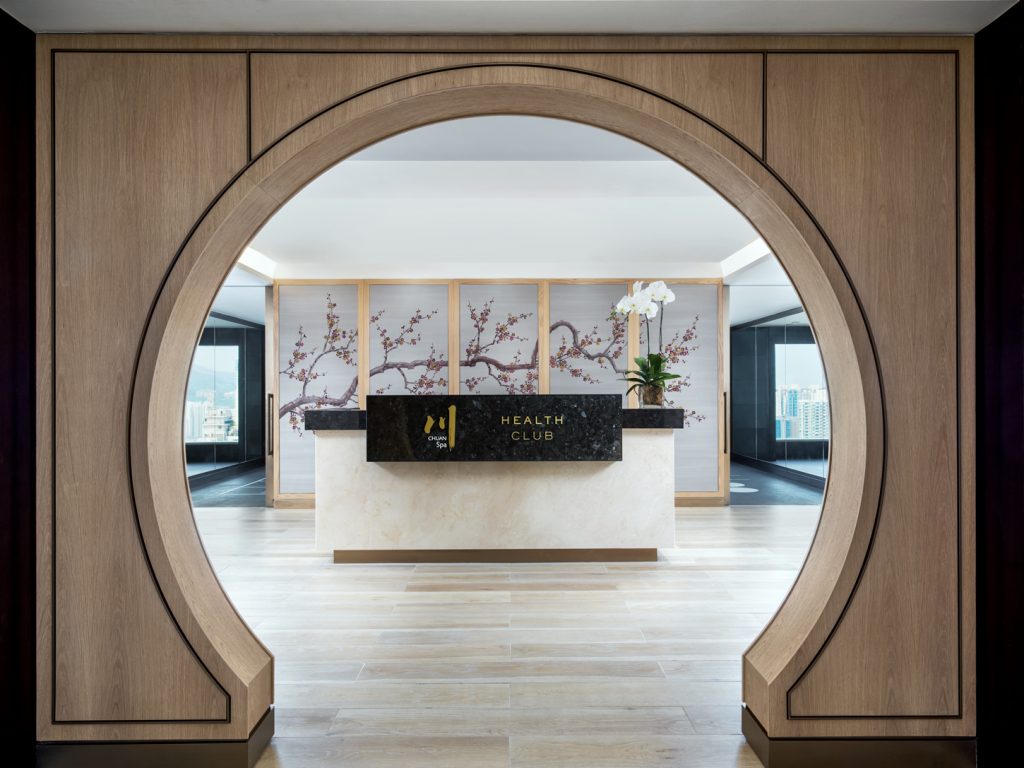 Group Exercise Studio
Group classes such as Pilates, TRX, modern dance and yoga are regularly held at the studio. But if you are not one to stick to schedules, you are encouraged to try out the amazing Fitness on Demand system, which holds a library of more than 600 video courses ranging from Insanity workouts to yoga, spinning and many more. You can adjust the length of the classes, and the screen in the studio will start playing your selected program – it's like having a coach right there with you!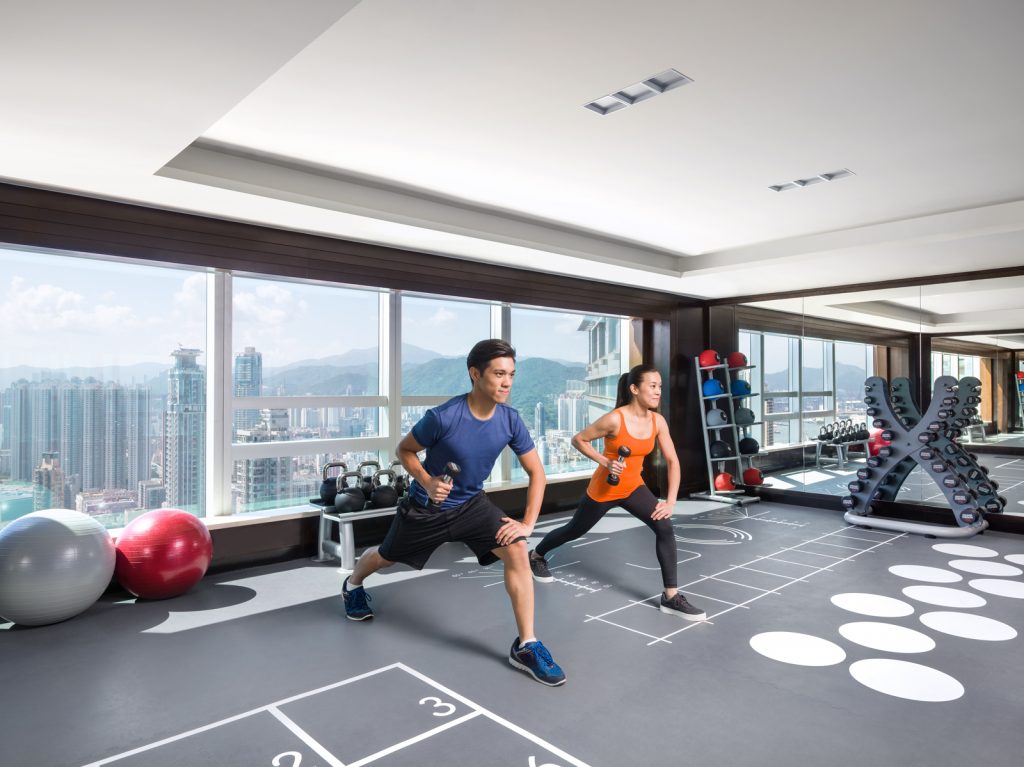 Functional Training Studio
For those who are more comfortable with a tailored work out and close supervision, the Health Club has a team of professional fitness trainers who can help you reach your goals safely and effectively. One-on-one sessions take place at the functional training studio, which is equipped with an interactive flooring aimed to maximize the fun and effectiveness of your training. The studio can be used independently when it is not engaged.
Fitness Studio
The modern gym offers a range of over 25 cardio and strength equipment, including treadmills, cross trainers, power plate machines, press machines and a weight lifting area. The highly private and sparsely populated studio means none of your workouts will end abruptly because someone else needs the machine.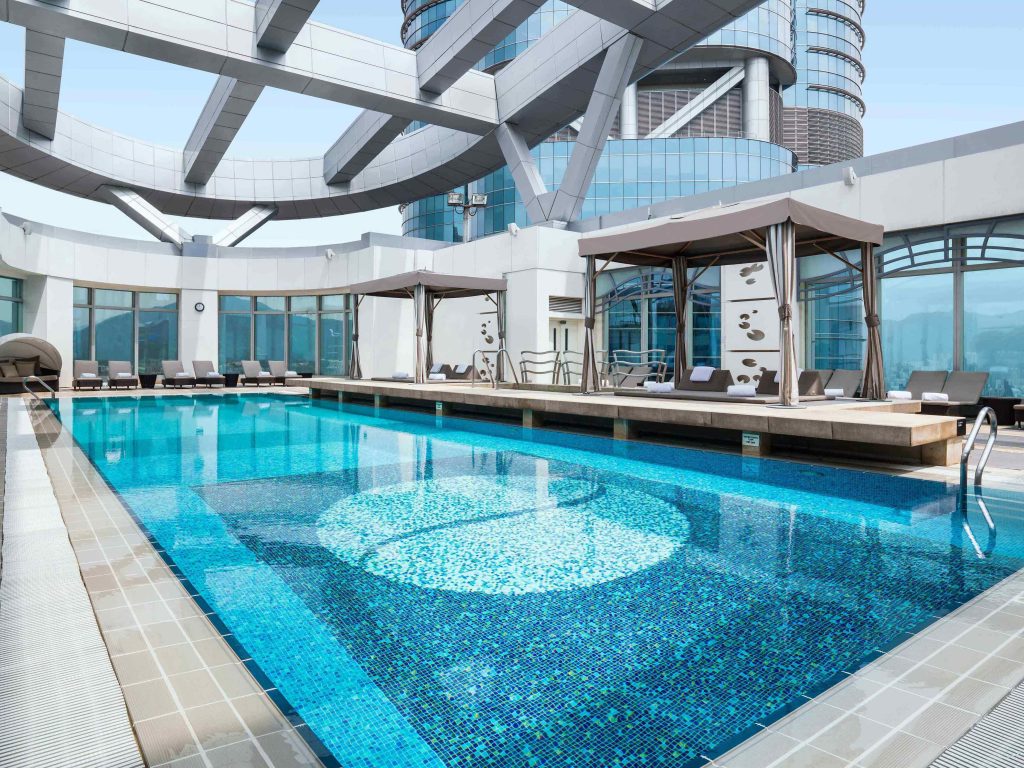 Heated Rooftop Pool
Few gyms can boast an outdoor pool in Kowloon, let alone a 20-meter heated swimming pool that comes with underwater music and unsurpassed views of the bustling cityscape. Perched on the 41st floor, you can spend the afternoon cocooning in one of the rooftop cabanas, take a leisurely dip or marvel at the skyline views from the wrap-around terrace.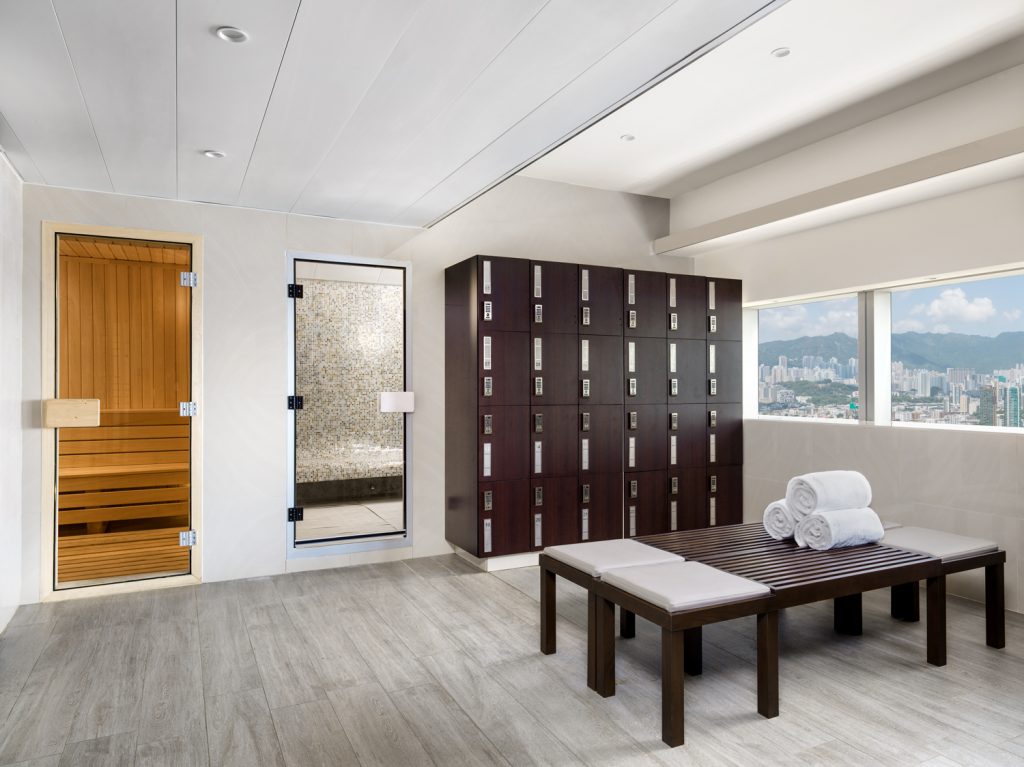 Changing Room Facilities
The best part of a grueling work out is the freshening up afterwards. The squeaky clean changing room offers a sauna, steam room and an onsen-inspired Japanese shower guaranteed to wash your fatigue away.
Privileges
A membership at the Cordis Health Club allows you access to all the above-mentioned facilities (fitness studios, swimming pool, sauna, steam and changing room). It also comes with unrivalled privileges such as:
-Complimentary 3-hour valet parking
-Complimentary initial fitness appraisal, testing and program design
-30% discount on spa treatments
-10% discount on spa retail products and Health Club merchandise
-Complimentary membership in the Langham Supper Club which offers 15% discount in all restaurant outlets under Langham Hospitality Group.
For more details, please contact +852 3552 3510, via email at [email protected].
Level 41, The Health Club, Cordis Hong Kong, 555 Shanghai St., Mong Kok
(Presented by Cordis Hong Kong)