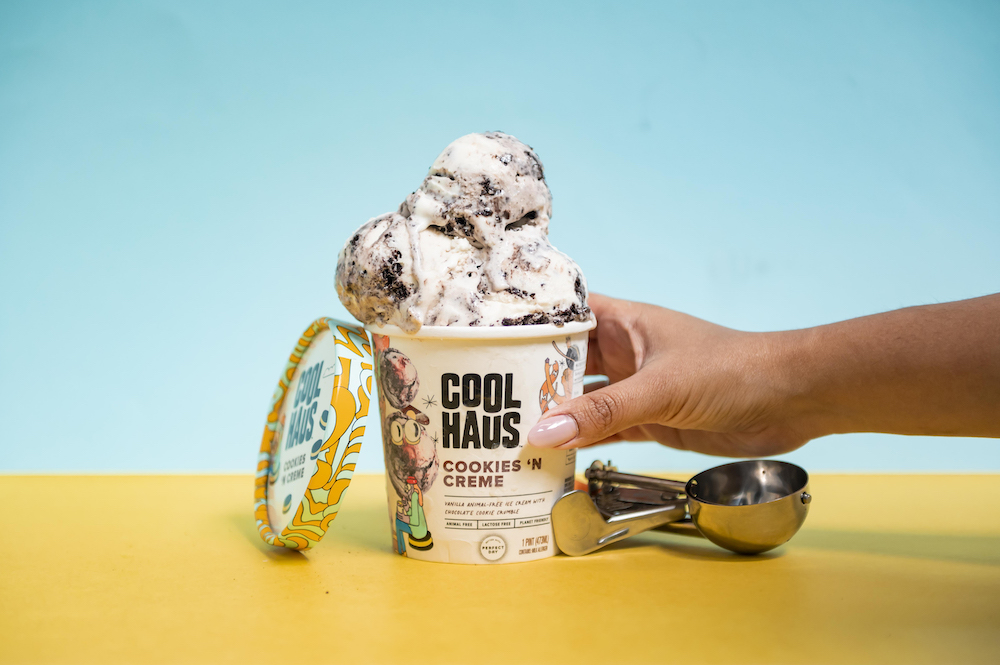 The Buzz: Launched at Coachella back in 2009, cow-free ice cream brand Coolhaus is now ready for world domination! Made with an animal-free dairy that uses microflora to create a product that's bio-identical to dairy but doesn't come from cows, this ice cream is made entirely without animal products. How? They've partnered with food tech company Perfect Day, which makes whey protein via a fermentation process. It uses 99 percent less water, 97 percent fewer greenhouse gas emissions and up to 60 percent less non-renewable energy compared to dairy production.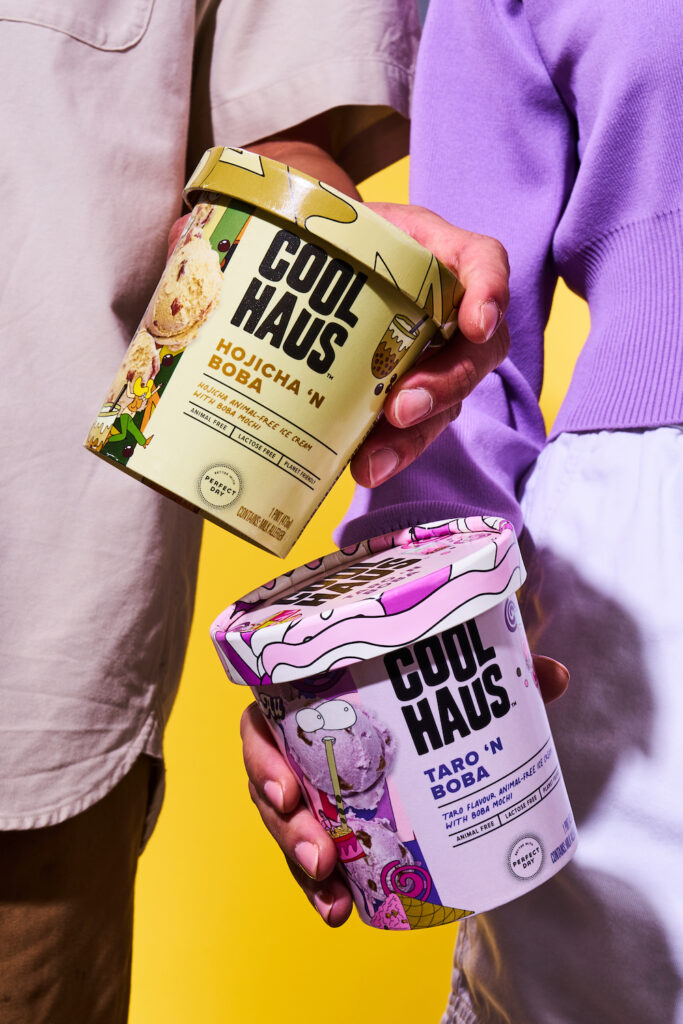 The ice cream: we were sent five flavours to try: peanut butter fudge, cookies n' creme, molten chocolate, taro n' boba and hojicha n' boba. Conventional vegan ice cream can sometimes taste gritty or not sufficiently creamy, but Coolhaus is super satisfying, with the rich creaminess of proper dairy ice cream, minus the carbon footprint. It's literally indistinguishable from the real thing. We particularly love the taro and hojicha boba flavours, which give us a proper taste of bubble tea – complete with chewy tapioca pearls – right out of the freezer. The ice creams are vegan, non-GMO, lactose-free and cholesterol-free, but remain unsuitable for those with a dairy intolerance.
The Verdict: If you're looking for an eco-friendly alternative to dairy ice cream with literally ZERO sacrifice, pick up a pint of Coolhaus at select 7-Eleven or Wellcome stores across Hong Kong.