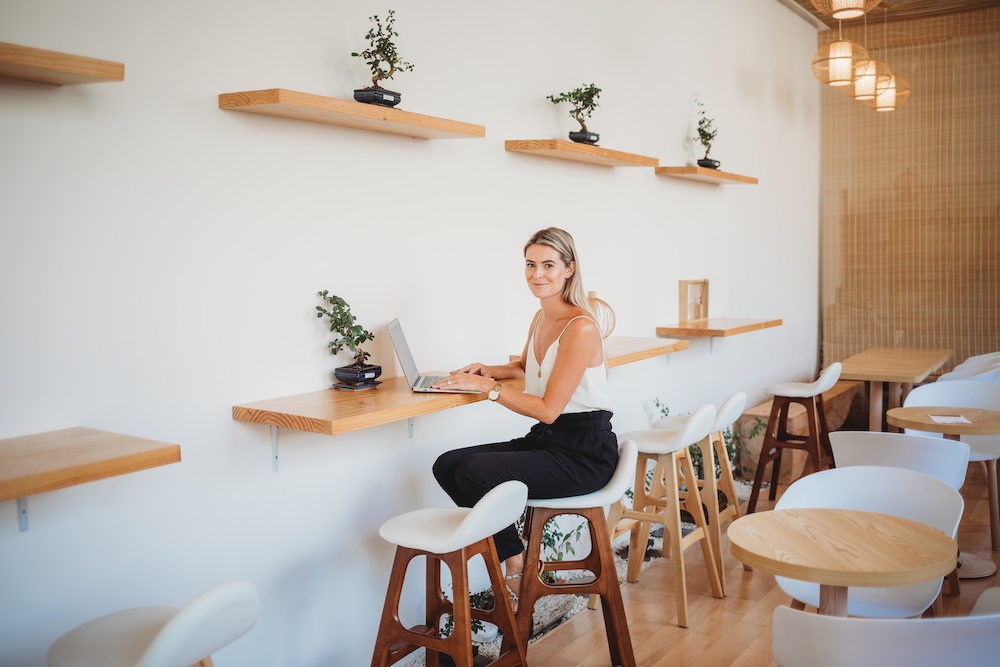 Jade Dharmana is one of Hong Kong's most in-demand sleep consultants for babies and young children, helping parents and babies alike get a better night's sleep. She talks to Liv about how simple improvements to your baby's sleep schedule can benefit the entire family.
Tell us about your business in a nutshell.
I work very closely with parents who are are at their absolute breaking point through lack of sleep. It is my job to investigate why their child is struggling to sleep and to then guide them through a gentle and supportive process to get this on track. Once their sleep is sorted, parents will also see a great improvement in their child's behaviour, including reduced fussiness, greater attention span as well as more efficient feedings and regularity to their day.
What drew you to this line of work?
My sleep coaching business was born from my own personal experience with sleep deprivation almost 8 years ago when my daughter was born. Having always been a great sleeper myself, motherhood was an instant challenge, with sleepless nights clouding the joy more than I knew it should be. I felt really out of my depth and clueless as to what to do in the first few months of Myla's life. My husband and I would spend every night pacing up and down our apartment spending hours trying to settle her to sleep and I would start to get nervous at bed time, knowing what was ahead. At some point, I realised that things needed to change and this pushed me to seek help from a sleep consultant.  I really saw the value in this role and the positive impact it had on our family. I then decided to qualify myself and launch my business, which is now in its 5th year. Needless to say, getting a solid night's sleep is an absolute priority for every person in my family and it always will be.
Can you tell us about any particularly memorable clients?
I love working with all of my clients because every situation is just so different. However, I would say my most memorable clients are those who are not only dealing with sleep deprivation but also post-natal depression or high levels of anxiety. When sleep is restored through the steps that I guide them through, it is incredible to see the positive changes it makes to the whole family and this always reminds me of my own situation and why I started this business in the first place. I can relate to each and every one of my clients, but more so in these situations, and I feel that having been in a similar position I can truly empathise and help make significant changes.
What is the most fulfilling part of your job?
I don't think there is anything more rewarding than being able to contribute to the change of an entire family dynamic. It is not just the baby who benefits from this process, but also their siblings and parents. In some cases I have been told that fixing the family's issues with sleep saved their marriage. To be able to make these changes in less than two weeks is also what makes this process so rewarding for the families that I work with.
What are some things that most people don't understand about sleep?
The sheer number of factors that influence optimal sleep and the fact that it doesn't come that easy to everyone. I feel most babies need a nudge in the right direction to truly boost their natural ability to sleep restoratively and consistently. However, once the foundations are set from a very young age, these are skills that will benefit them throughout their life.
Tell us three things that everyone can do to improve their sleep tonight.
No screen time 90 minutes before bed time – read a book instead! The blue light emitted from any screen, including background TV, impacts your melatonin production and we want as much of this as possible to help ease into sleep and stay asleep!
Create a soothing ritual before sleep, including a warm bath, cosy lighting, lavender scents in a diffuser, and a book.
Get as much natural day light as possible every day. Getting outside first thing in the morning is the best time of day to help establish a healthy circadian rhythm.
Learn more at theholisticsleepedit.com