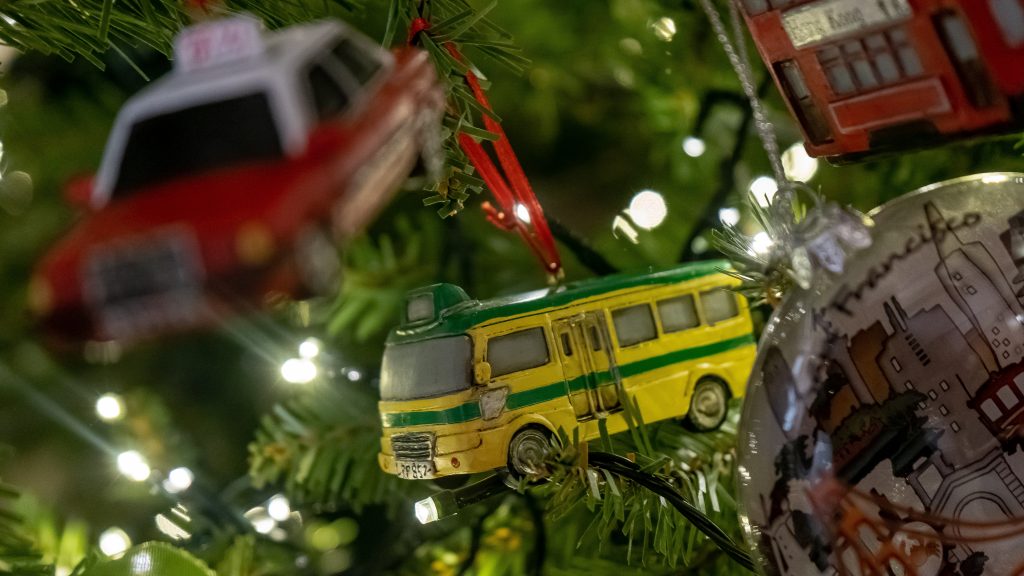 With 2021 being the year of staying home, it's the perfect opportunity to upgrade your space with these Hong Kong home gifts. Whether you're looking for beautiful bedsheets, inspiring wall art, quirky homewares or unique festive decorations, these Hong Kong stores offer beautiful home gifts – there truly is something for everyone!
G.O.D.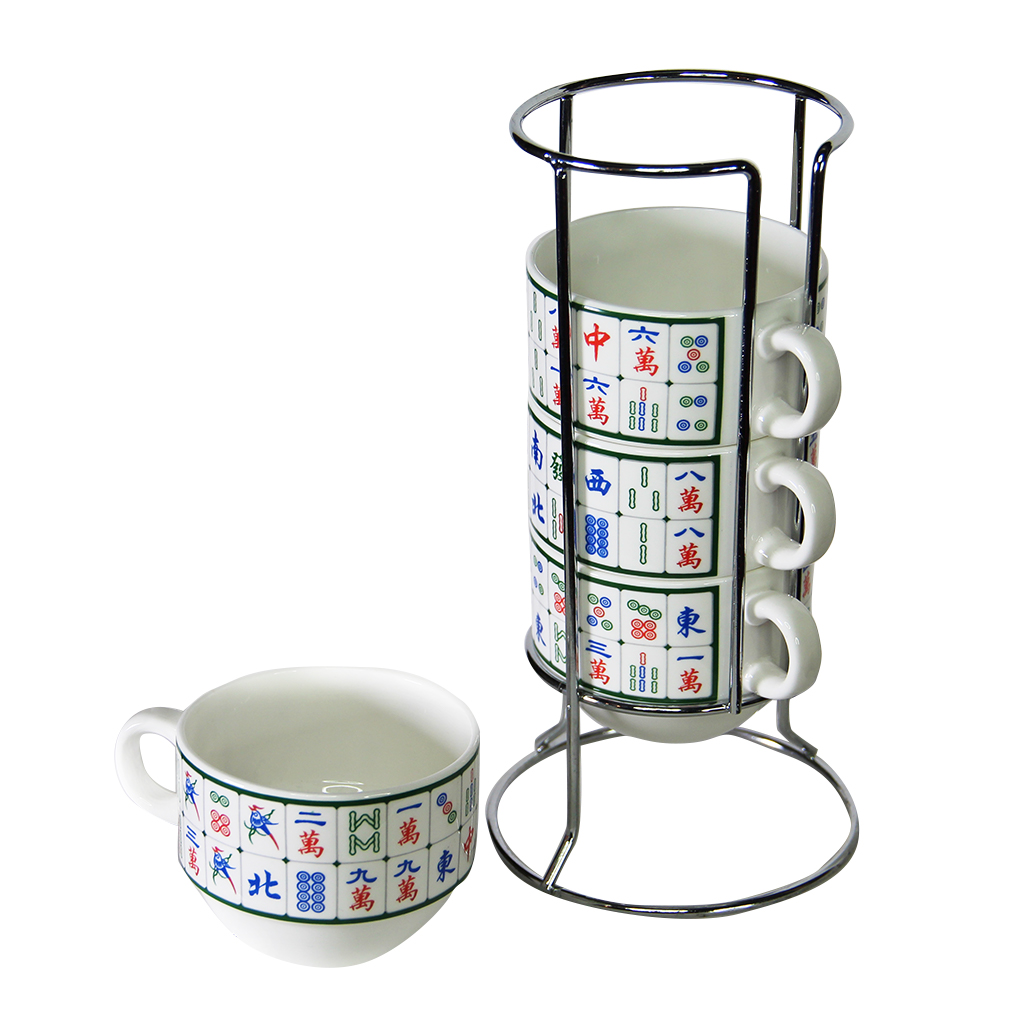 The OG of Hong Kong-inspired design, G.O.D. has an impressive collection of tongue-in-cheek home gifts inspired by the city we call home. You'll find pretty much everything here, from Hong Kong-themed cups and coasters to soap dishes and towels – and everything in between. Not in the market for a Hong Kong gift? G.O.D. also stocks homewares from brands such as Joseph Joseph, Qualy and Rupert & Bird, to name a few.
Thorn & Burrow 
An Aladdin's cave of quirky gifts, you're sure to find something for everyone at this eclectic home store, which focuses on all things bright and cheerful. Check out Thorn & Burrow's Hong Kong-inspired art prints from Louise Hill, pick up some taxi tree decorations from the Lion Rock Press, or find a cute housewarming gift, from vases to enamelware to decorative cushions. Thorn & Burrow also has an impressive selection of candles from both local and international brands. 
Kakahuette
Looking for some photographic prints for someone's bare walls? Kakahuette curates original works – most of which are shot in Hong Kong by Hong Kong-based photographers. Though you'll find photos from all over the world, the focus here is on Hong Kong with a particular emphasis on urban scenes, neon signage, architecture and surreal angles. Prints start at $599, making it an affordable way to start an art collection. 
Naked Lab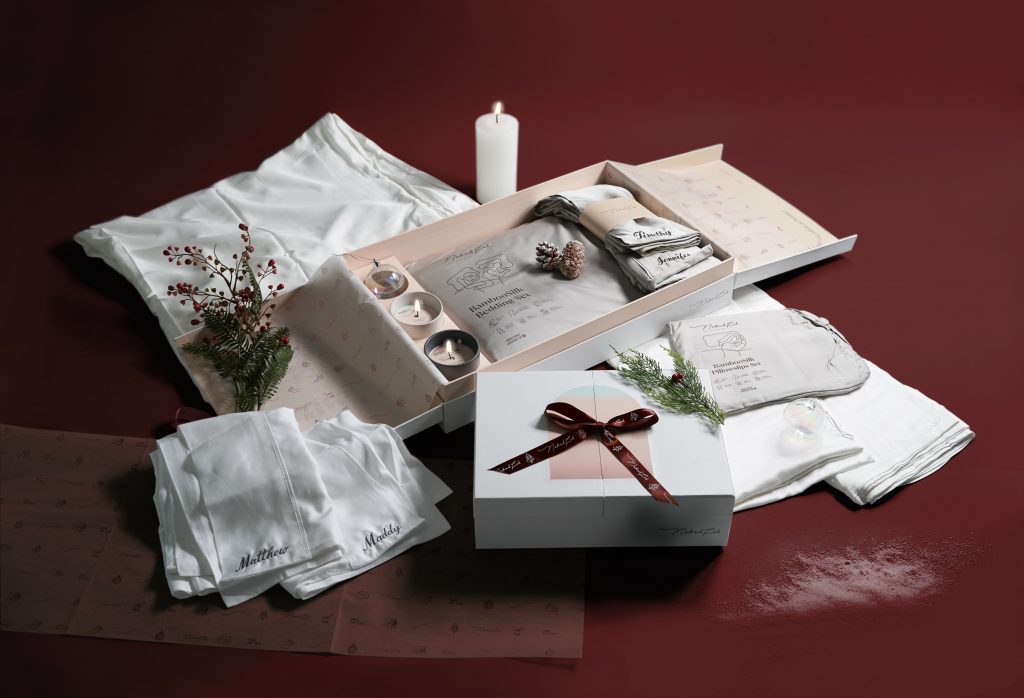 Who doesn't love an upgrade to their bedding? Naked Lab specialises in bamboo silk bedding, which is thermoregulating, hypoallergenic and crease-resistant. Once you go bamboo, you'll never go back! Available in an array of modern shades, don't miss the adorable festive hampers – you can order embroidered pillow cases with a trio of candles. A perfect gift for a couple!
Qurious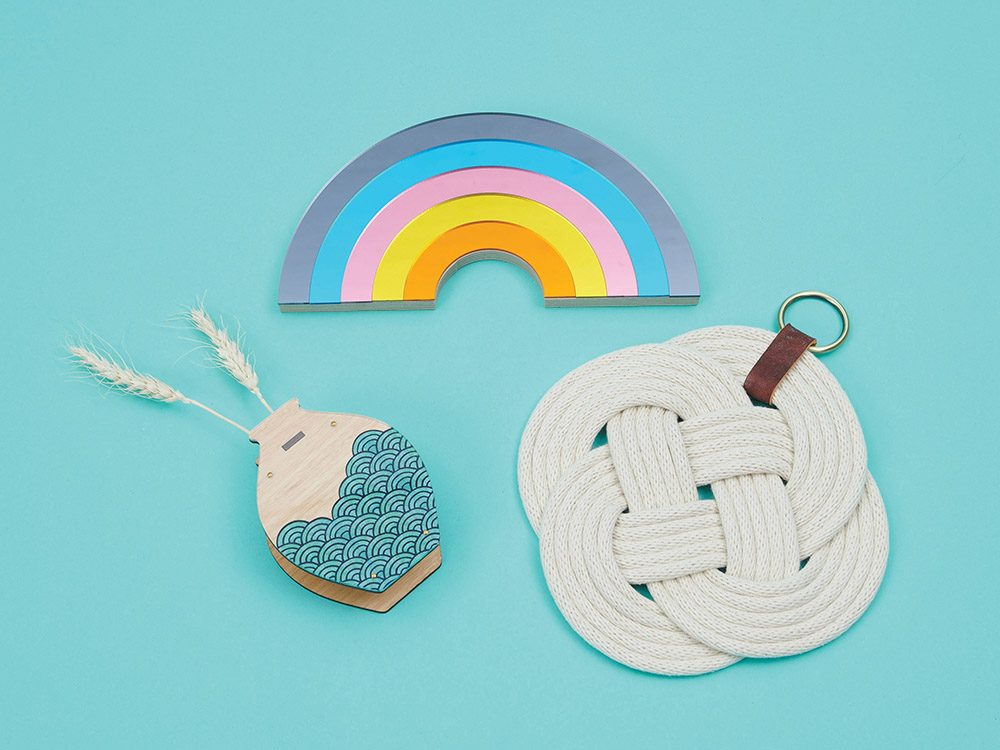 We love the curated brands that Qurious has brought to Hong Kong. With a focus on fun design, bold colours and niche clean skincare, Qurious is stuffed with crowd-pleasing gift ideas, from brightly coloured statement mirrors to unusual jewellery; beeswax wraps in beautiful prints to reed diffusers, you'll find it all here.
Okooko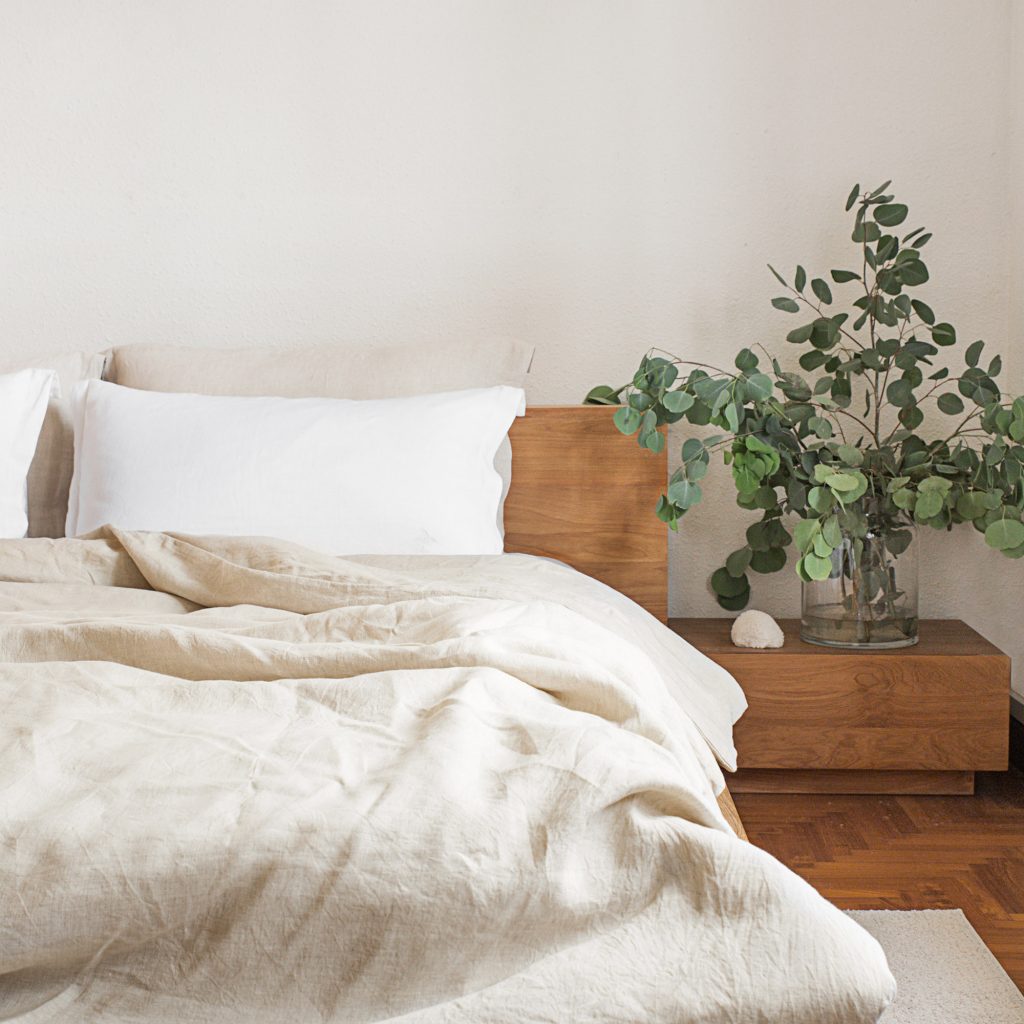 The gold standard for eco-friendly mattresses, bed frames, pillows and sheets, Okooko has everything you need to transform your bedroom into a haven of rest. If your loved ones suffer from allergies, their hypoallergenic organic latex pillows make for perfect gifts – they're sweat-wicking, dust-repellent, moisture-proof and don't contain any pockets where mites and microbes could flourish. Also offers Oeko-Tex certified bamboo sheets in minimalist white and slate grey, or if you prefer linen sheets, these come in white or natural shades.
Bamboa
A fully fledged bamboo-themed Hong Kong home gifts brand, Bamboa is a treasure trove of festive gifting inspiration. Beyond bamboo bedding and linen, it offers just about everything for your home, but in bamboo form: think face masks, apparel and accessories, towels, toothbrushes, bowls, trays, dining ware… the list goes on. If you're looking to go plastic-free for the holidays, check out their gift sets that give you everything you need to remove plastic from your bathroom cabinet.
Indigo Living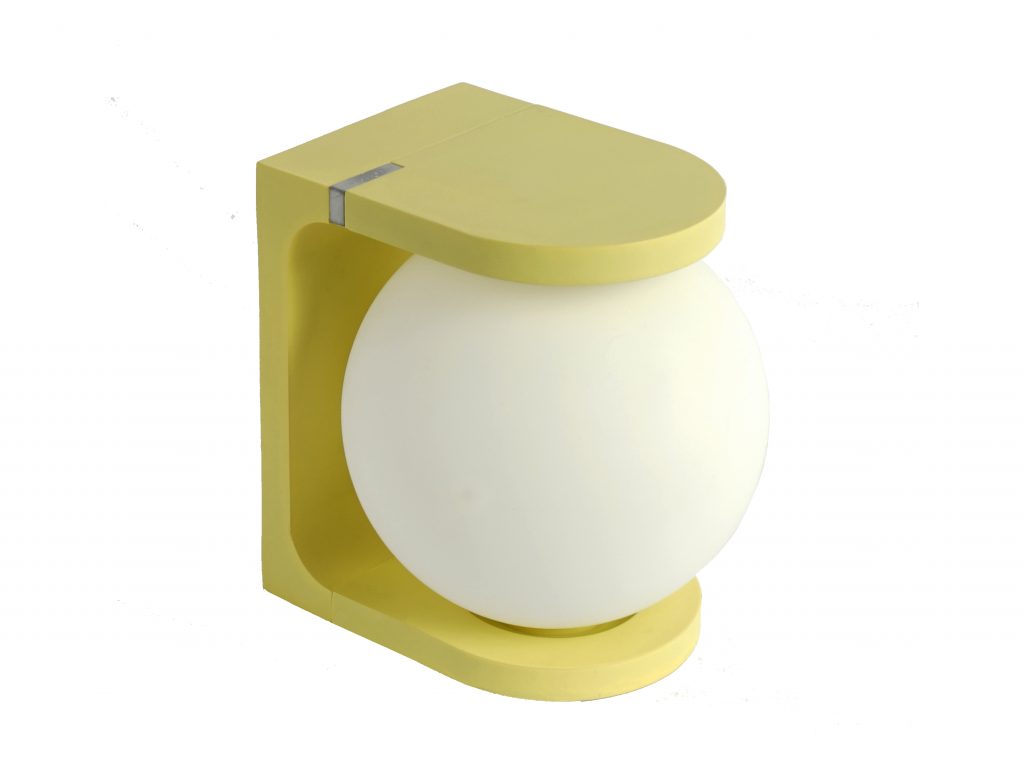 For elegant home gifts, Indigo Living should always be your first port of call. If the candles, festive ornaments and inlaid trinket boxes aren't enough to capture your imagination, then check out their new line, Tribe by Indigo. Targeting a younger crowd, this collection of smart homewares add a sense of fun to your home. Top of our Christmas wishlist? The "Plat" bedside lamp that doubles as a wireless phone charger.
Townhouse
One of Hong Kong's largest homewares stores, Townhouse has a large selection of European brands, and is the exclusive distributor of Reidel glasses and decanters in Hong Kong. Running the gamut from the practical to the quirky, here you'll find pretty painted plateware from Maxwell & Williams, cocktail accessories from Alessi, and – our favourite – stunning flower vases from Nude.
Inside
One of Hong Kong's longstanding home and gift brands, Inside has a staggering collection of chic homewares that speak to a rustic European design sensibility. Here, you'll find Christmas decorations galore as well as vases, candles and lanterns, as well as more practical items, such as plates, cups and silverware, and larger items of furniture. Also offers a selection of jewellery, accessories and bath & body products.
Francfranc
For fun homewares that are unique and designed for small spaces, Francfranc has a huge selection of homewares, from toothbrushes to tables. Its Christmas collection offers all kinds of decorations, from tabletop trees to wreaths to beautiful baubles that are heirlooms-in-waiting. 
Want more Christmas inspo? Check out our mindful gift ideas!