Self-care is so important, we think it needs a whole month dedicated to it. This month, try and tick off as many of these self-care activities as possible, from small tasks that make a big difference to tackling life's bigger challenges.
Day 1: Clean your Screens
Start your month of self-care off nice and easy by giving your computer screen a good cleaning! We're all guilty of letting gross smudges and fingerprints fester for longer than they need to – you don't have to live like this! Pick up a handy cleaning kit with spray, microfiber cloth and keyboard brush at any local computer store, and go to town! Finish up with a coating of some antibacterial spray, like Raze, to keep your tech cleaner for longer. For extra self-care gold stars, clean your smartphone, tablet, and any other devices you've been neglecting.
Day 2: Plan Your Working Month Ahead
It's the start of the month, so seize the opportunity to think about your work timelines for the next four weeks! Pull up your calendar and have a look at anything that's upcoming this month, from meetings and projects to invoices and administrative work due. Taking even as little as five minutes to familiarise yourself and get a bird's eye view of the month is proven to massively reduce stress and improve time management. Do future you a favour today, so you're not scrambling at the end of the month.
Day 3: Go to Bed Early
Simple, concise, and oh-so manageable when you're just getting into the swing of a new week.
Take Care of Hair-Removal Needs
It's best to tackle this specific beauty task mid-week, rather than leaving it to the weekend, because you're actually not supposed to go swimming for at least 24 hours after a wax. This is because your hair follicles are still open, and it's easy for them to become irritated and possibly even infected. If you've got beach or hot tub plans for the weekend ahead… do your waxing on a Wednesday just to play it safe.
Day 5: Make Your Bed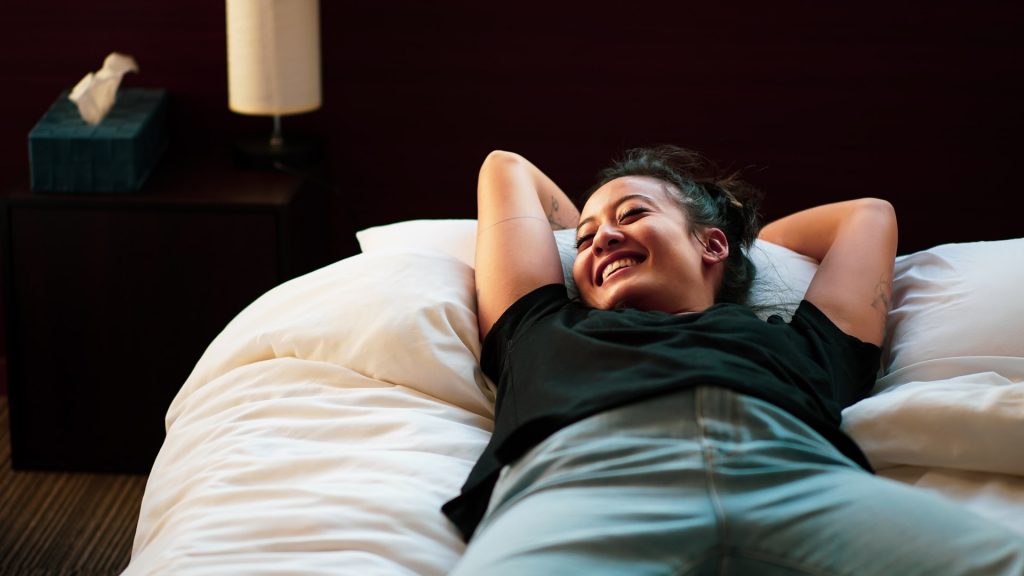 Studies have shown that this simple win sets us up for an early sense of accomplishment, and increased productivity throughout the day. Try making a habit out of it!
Day 6: Practice Mindful Drinking
Get more out of your next bottle of wine (because it's Friday, and chances are you're drinking) by investing more into your wine collection. We love Toasst, a local monthly subscription box that focuses on smaller, more sustainable wine producers, lesser-known varietals, and woman-run vineyards. Not only do you receive new and interesting wines to try, you also get information about each bottle and winery, tasting notes and food pairings, so you can really geek out and savour your drink more meaningfully. Yes, you can incorporate wine into your self-care routine!
Day 7: Pimp Your Brunch
Sure, it's nice to head out on a Saturday to hit up one of Hong Kong's many, MANY popular brunch hotspots. But you can save yourself time and money – not to mention the possible irritation of queueing up and waiting – by just trying to recreate your fave restaurant brunch dish at home. Hollandaise is actually ridiculously easy to make (spoiler alert: it's mostly butter), and you can splurge on whatever else you need to make a next-level home brunch.
Day 8: Manage Your Money
A big part of self-care is granting yourself peace of mind knowing that you're in control of your finances. Spend some time today taking a look at your bank statements and figuring out what financial wellness looks like for you. If you need help, budgeting apps like Planto are invaluable at tracking your incomings and outgoings.
Day 9: Digital Detox
Start the new week by reducing your time spent mindlessly scrolling. Apps like Moment help you to reduce your screen time through daily challenges that make you more aware of your phone usage.
Day 10: Take Care of "Business"
If the pandemic has taught us anything, it's the importance of sexual wellness and self-pleasure to our physical and mental wellbeing. If you're too stressed and busy to find time for a little "self-care" – make some time today.
Day 11: Give Into a Craving
Yes, eating healthily is important, but sometimes you just gotta scratch that itch, ya feel? So today, just eat your favourite thing, but mindfully and without guilt.
Day 12: Inbox Zero
Getting snowed under by your email inbox? Time to declutter your messages, delete what you don't need and say goodbye to that little red "unread messages" bubble once and for all. While you're at it, why not unsubscribe to the mailing lists you don't open anymore?
Day 13: Revel in Darkness
It's day 13 – so go ahead and indulge your inner goth by tuning into Catching Worms, Hong Kong's new true crime podcast.
Day 14: Take the Plunge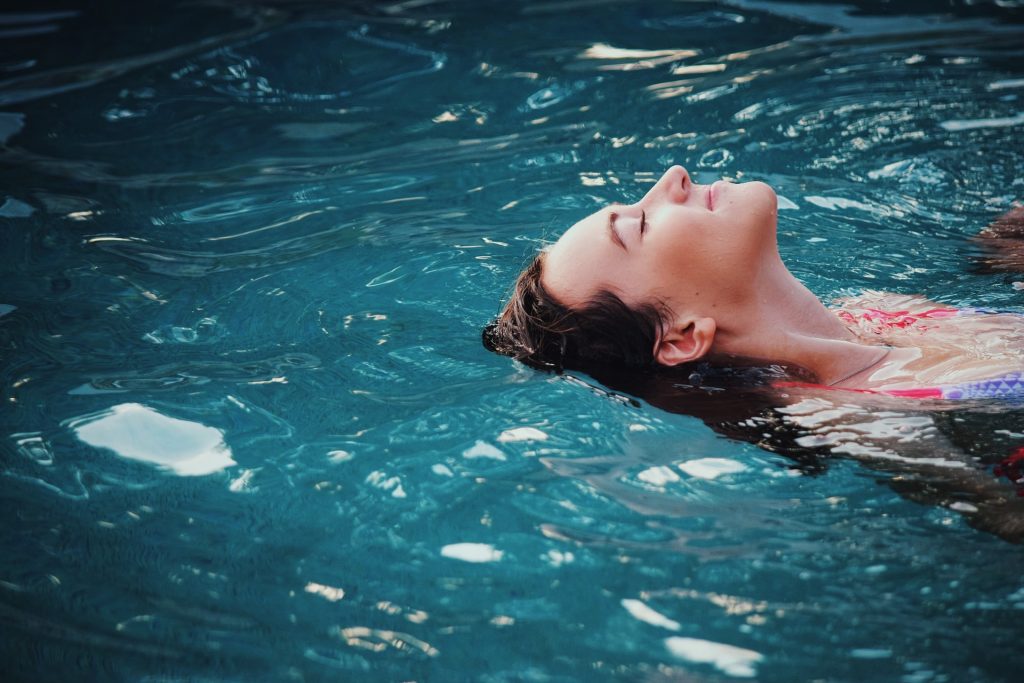 Whether it's in the sea or at your nearest pool, swimming is a fantastic, meditative self-care exercise that forces you to get off your devices. Enjoy the lack of distractions and the feeling of weightlessness as you swim a few laps.
Day 15: Reflect and Realign
It's half way through the month, so make time to check in with yourself. What have you been spending your time on? Is there anything you'd like to accomplish before the month is over, maybe an errand you keep forgetting or a passion project you keep neglecting? Set a date in your planner or phone to get it done before the end of the month.
Day 16: Make Time for a Mask
Throw a mask on! Whether it's your hair, hands, feet or even a simple homemade face mask (we personally love mashing up an overripe banana with honey and baking soda), today is all about giving your dermis what it needs.
Day 17: Set Some Boundaries
Is there someone or something in your life that's causing you stress? Perhaps your mental health would benefit from setting a boundary with them! Whether it's excessive overtime at work or an overbearing relative, why don't you spend today thinking about what a healthy boundary looks like to you? And then, do your best to implement it.
Day 18: Spend Time with Animals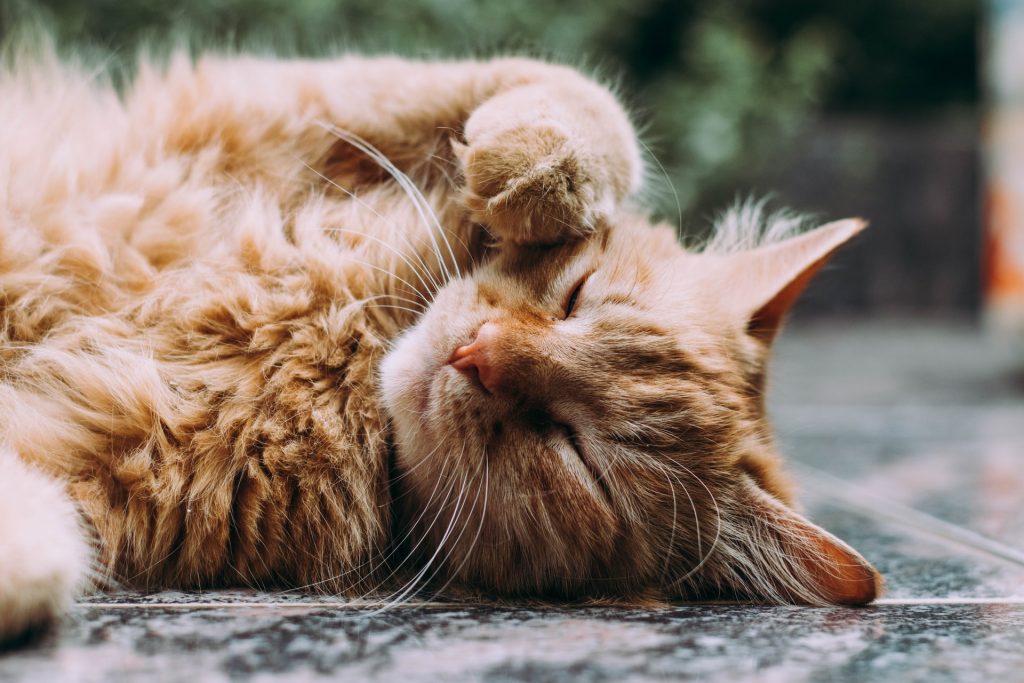 Science says that spending time in the company of animals can help to reduce stress and anxiety, boost serotonin and even lower your blood pressure, which checks all our self-care boxes! If you love animals but can't commit to a pet, try a cat cafe for a feline fix. Our favourite is Cats Tea Room in Tsim Sha Tsui, which houses rescue animals, some of which are up for adoption. Capacity is strictly controlled and the animals' welfare is prioritised over revenue – they even raise money to buy cat food for charity each month.
Day 19: Create a Morning Ritual
A simple ritual is a great way to start your day with good intentions. What can you incorporate into your morning routine this morning? Try meditating for five minutes, or mindfully savouring a cup of coffee or tea in silence. If it works for you, keep at it and make it a ritual.
Day 20: Kick a Bad Habit
Easier said than done, but if you have a habit that's no longer serving you, why not try to cut it out of your life? If you're struggling to do it alone, hypnotherapy is a proven method of kicking bad habits to the curb, from smoking to nail-biting. Try Mind Your Brain, a Hong Kong-based hypnotherapy clinic.
Day 21: Remove Friction from your Life

Are you always struggling to find your keys, keep your Octopus topped up, remember appointments or stock your fridge? With your spare time this morning, set up some systems so your life runs more smoothly and you don't have to waste time and brain power on life admin. Here are a few ideas:
Put your Octopus card on your phone and never rummage around for a $100 note when you're running late again!
Organise your paperwork. Purchase a few files and put all your important papers in one place so you can place your hands on them at a moment's notice.
Plan your living spaces so that the things you use daily are right where you need them.
Day 22: Get a Massage
Massage is one of our favourite ways to treat ourselves and practice self-care. Whether it's an aching back, neck or feet, an hour of massage can leave you feeling a million bucks. Try Cannable, Hong Kong's new CBD spa in Sheung Wan.
Day 23: Spark Joy at Work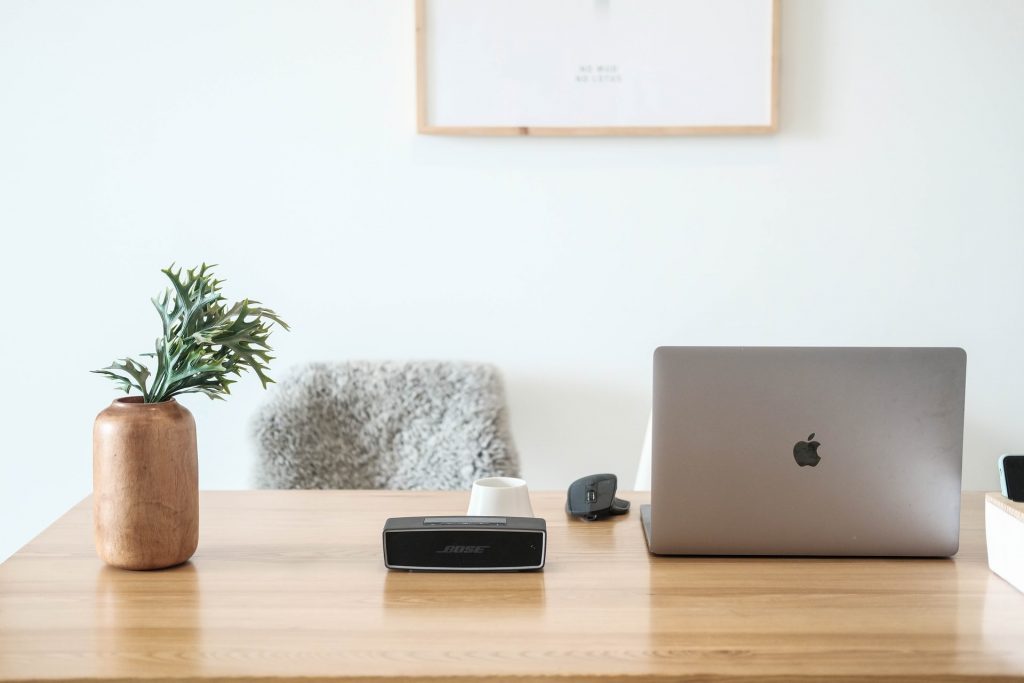 Happy Monday! Any and all workplaces could use a little more joy, from C-suite to a simple home office. Whether it's a feng shui-boosting plant for your desk, some treats for your colleagues or an aromatherapy diffuser, think of something you can do to make your workspace more positive for you.
Day 24: Drink More Water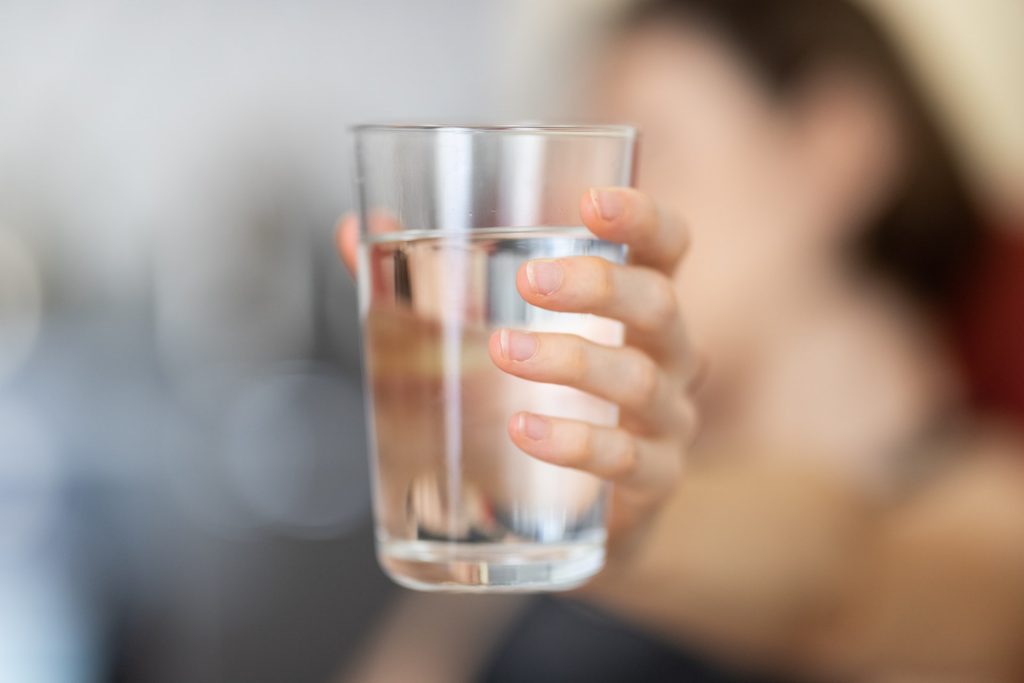 The easiest way to boost your self-care credentials – but hardly any of us are drinking enough water! See if you can drink two litres today .
Day 25: Call Someone You Love
It's easy to rely on cursory likes and comments on social media as a poor substitute for meaningful communication with friends and family who live in different timezones. Today, give someone a call (not a text!) and spend at least 10 minutes catching up. Bonus points if you get on video call and use a ridiculous filter.
Day 26: Watch a Movie From Your Childhood
Get your nostalgia flowing by re-watching a film you loved growing up. It could be anything from a black and white classic, Disney or Pixar kids' movie, or a super cheesy romcom, like 500 Days of Summer (which we definitely have not repurposed for our own editorial objectives here.)
Day 27: Try A New Recipe
Tonight, instead of heading out to Peel Street or collapsing on your couch with Netflix after work, find a recipe that you're dying to make (try @NYTCooking on Instagram for some serious inspiration.) You'll learn some new kitchen skills, and feel that much more accomplished by pulling it off. And if you burn it all to a crisp…there's always Deliveroo or Food Panda. No shame!
Day 28: Invest in Your Nest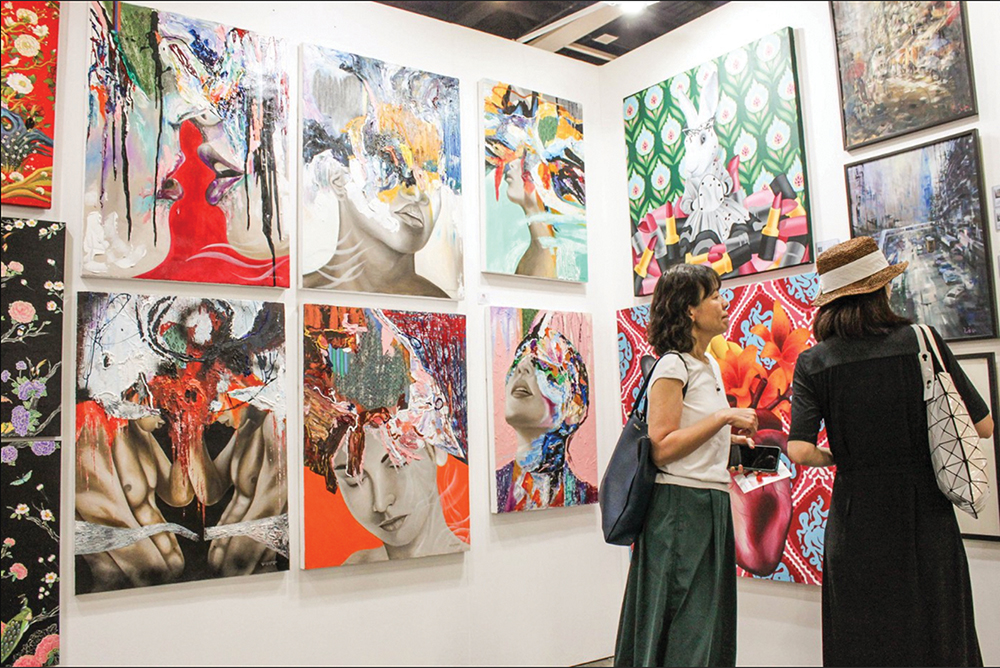 Nothing feels better than a cosy home! Check out the Affordable Art Fair at HKCEC this weekend, and pick up some artwork that makes you feel happy to look at.
Day 29: Get Out In Nature
We are incredibly lucky to have heaps of natural beauty here in Hong Kong. Harness the healing power of nature by heading out into the great outdoors. Check out a hike that you've never done before, or make a trip to one of the city's lesser-known islands.
Day 30: Do Something Nice For Someone
Research backs this up: it is actually really good for our wellbeing to practice acts of kindness! Give someone in need your spare change, treat your co-workers to coffee or snacks, or send your mum some surprise flowers – there's a million little ways to brighten someone else's day.
Day 31: Pull Some Oracle Cards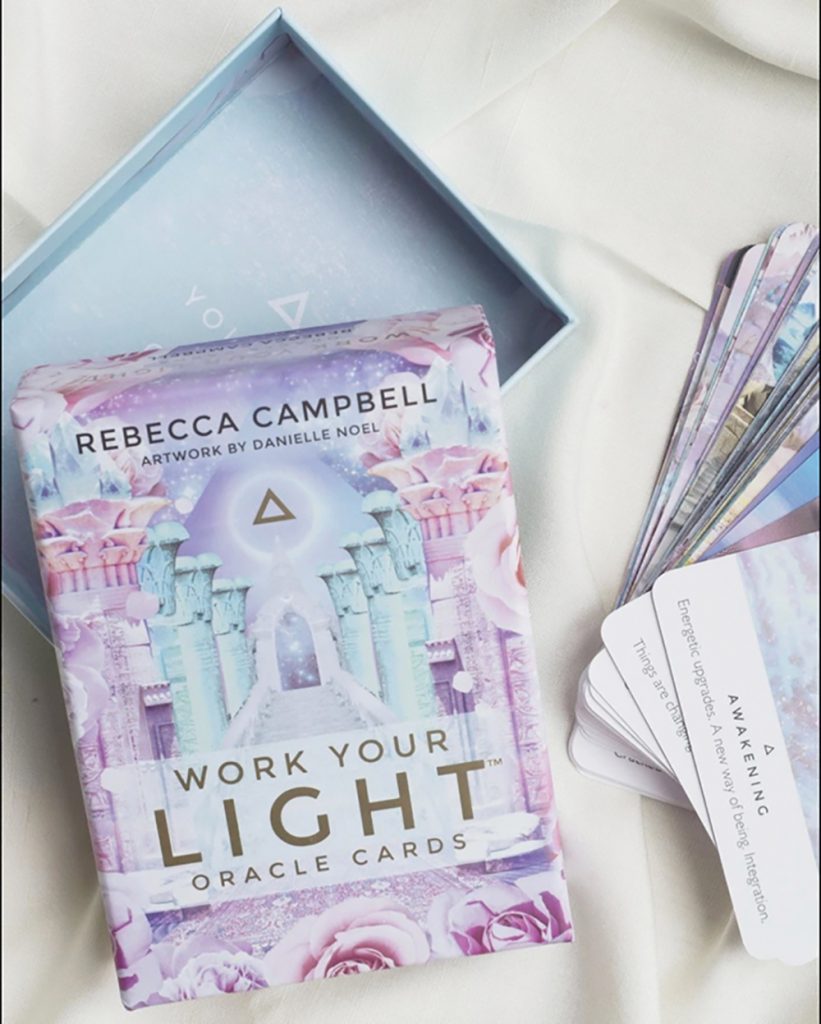 Feeling stuck and looking for some guidance? Oracle cards are a fun way to encourage introspection, talk through issues and get clarity on issues that are bothering you.