Hong Kong nut milk is having a moment – and we're not mad about it. Lower your carbon footprint and go dairy-free with these Hong Kong nut milk and soy milk brands.
Ān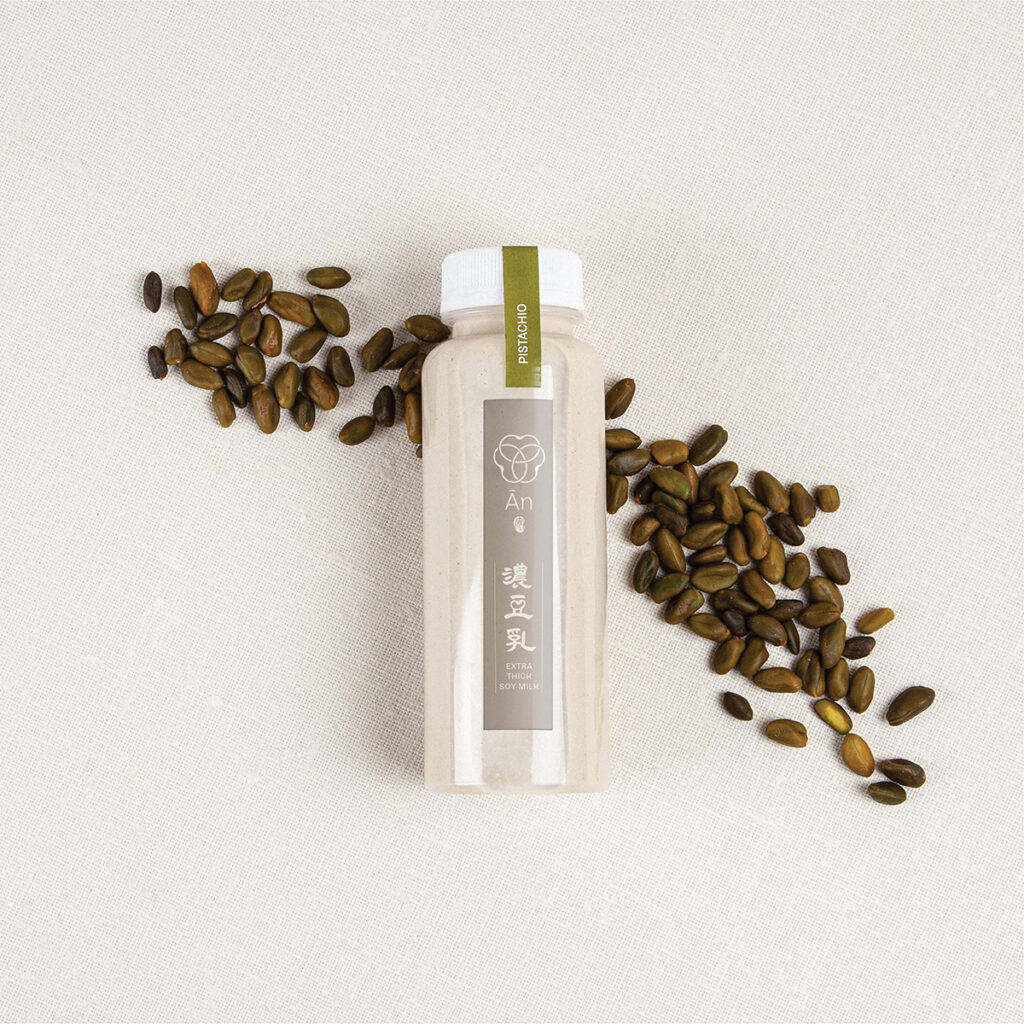 From nostalgic tetrapaks of Vitasoy to hand-churned soy milk dispensed from daybreak to dusk at your neighbourhood juk house, soy milk reigns supreme here in Hong Kong. To elevate and celebrate this beloved treat, Chef Vicky Lau (the Michelin-starred chef behind Mora and TATE Dining Room) has launched a line of gourmet homemade soy products called Ān. The line includes two beverages made with nut paste: all-natural pistachio and Chinese almond. You can pick them up at the newly opened Date by TATE shop. 
G/F, 210 Hollywood Rd., Sheung Wan, 6730-2494
NuttieB
Homegrown nut butter boutique NuttieB always delights with its creative spreadables, like Cocoa Hazelnut Butter and Coffee Cashew Butter. Their most recent addition to its Instagram-famous lineup? Cashew milk! Prepared in-house using just roasted cashews and water, this Hong Kong nut milk contains no emulsifiers, sugars or oils. Since it is freshly made and contains no additives, it has a limited shelf life but don't worry – it's so good you'll polish it off in no time!
NUTTEA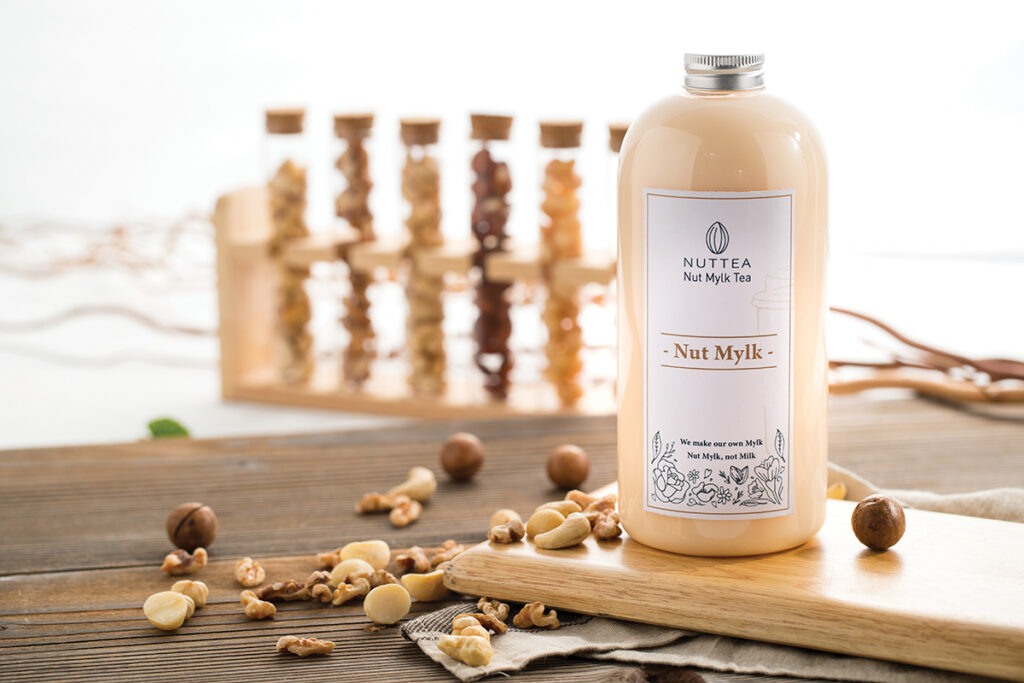 It's about time boba went vegan, so we're glad to see NUTTEA – a dairy-free bubble tea chain out of Taiwan – now popping up in locations across the city. There's a vast menu of nut-based creams and blended bevs, but don't miss out on the signature nut blend milk here. The company sources macadamias, cashews, hazelnuts, walnuts and almonds from premier growing regions across the world, then churns the nutritious kernels into silky smooth milk right here in Hong Kong. 
Slowood
Soak, drain, blitz, and strain – in just four simple steps, that's all it takes to make your own nut milk. If you're left unsated by store-bought or yearning for a simple pantry project, pick up a DIY nut milk kit from sustainable grocer Slowood. Choose from almond, cashew, walnut, and hazelnut, all with reusable glass bottles and strainers. As an added bonus, the leftover nut pulps can be repurposed for tasty crumbles and cookies.  
Foodcraft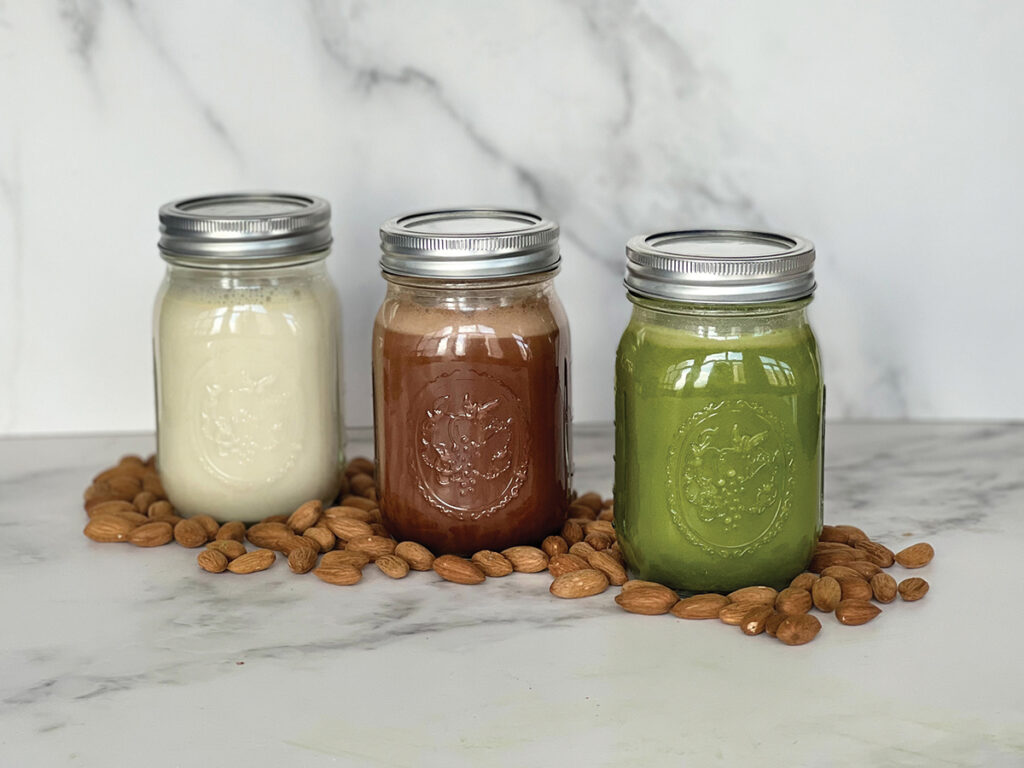 Raw almonds are naturally rich in enzyme inhibitors and phytic acid, which means they can be tough on your tummy and compromise your ability to absorb nutrients. The solution? Soak them in water! Sprouted almonds are easier to chew and digest, and deliver a sweeter, richer flavour that's ideal for desserts and smoothies. Try it out with a freshly made-to-order batch of almond milk from Foodcraft, which makes a range of preservative-free sprouted almond milk. 
SpiceBox Organics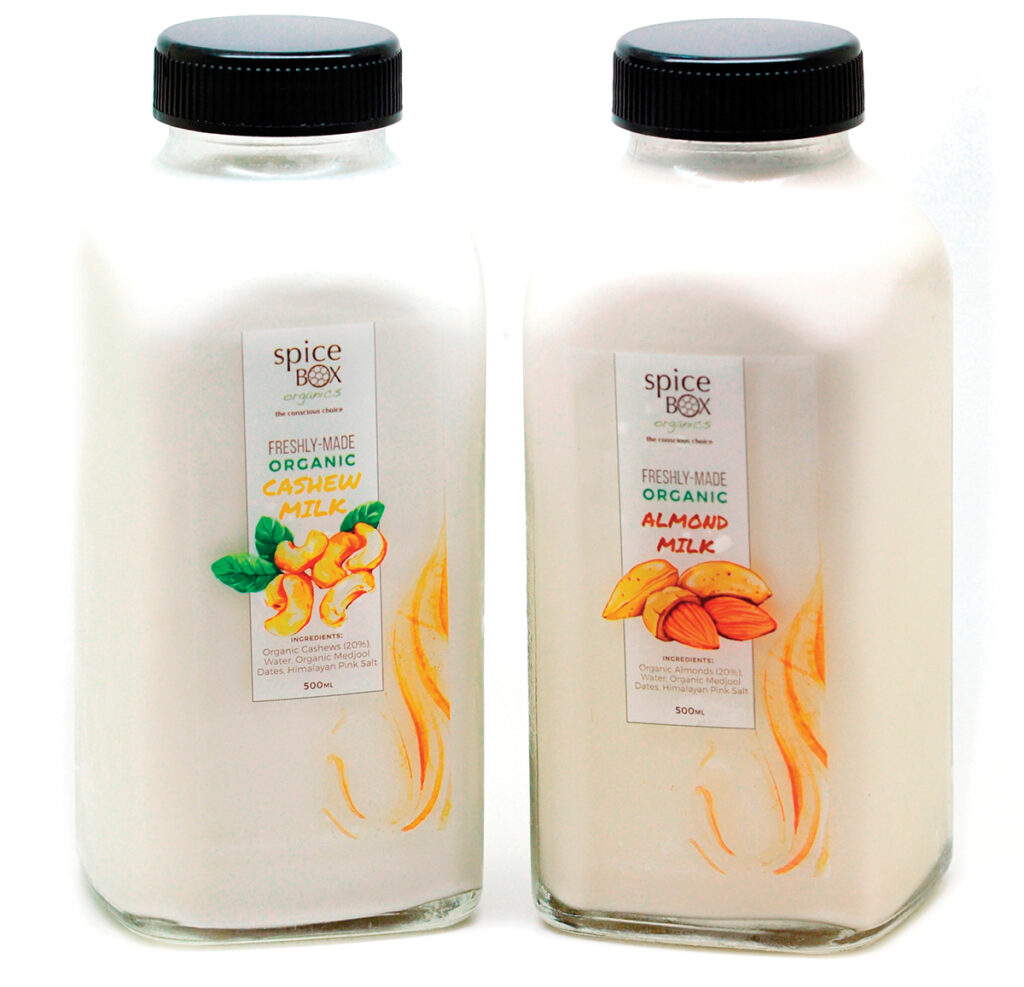 SpiceBox Organics is one of our favourite places to stock up on conscious kitchen essentials, and true to form, they've got the goods when it comes to homemade nut milk! The certified organic food store and café offers two varieties: Organic Almond and Organic Cashew, both enriched with medjool dates and a sprinkle of Himalayan salt. While almond milk can help improve vision and strengthen bones among other benefits, cashew milk is chock full of key nutrients like magnesium, phosphorus, iron, potassium and zinc.