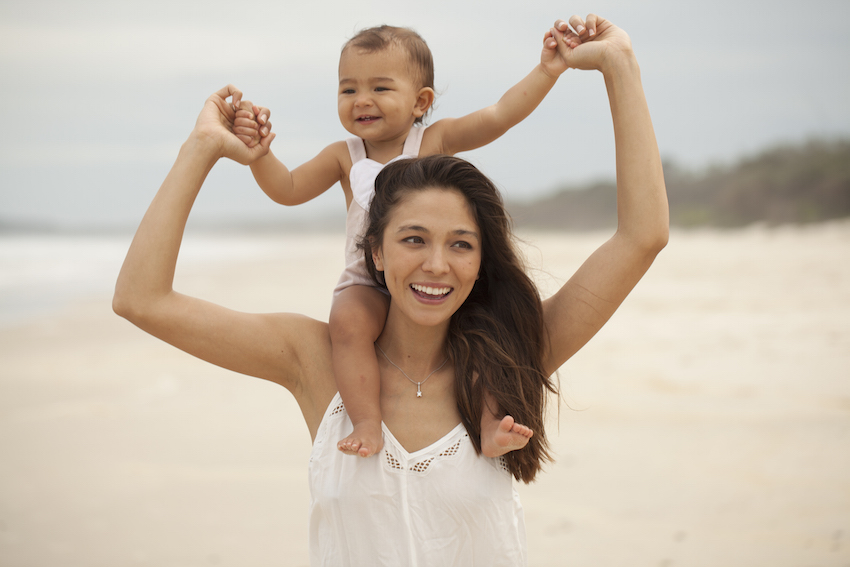 Model, mum of two and founder of the Genie Juicery, Cara G Mcilroy was one of the pioneers of Hong Kong's juice craze. She talks to Liv about balancing business, family and modelling.
Wellness has been a part of my life since childhood. My mum has always been into wellness and her beliefs certainly rubbed off on me.
I set up Genie Juicery to help educate Hong Kong about the benefits of healthy eating. When we started Genie there was nothing else like it on the market. Now, as the population has become more enlightened on the subject, healthy options have been in high demand.
To me, being healthy means living a well-balanced life: eating foods that are wholesome and make you feel good from the inside out and treating yourself well.
I keep fit by walking. We walk everywhere. I have a big dog, Roxy, who needs frequent walks throughout the day. On the weekend we like to hit the hiking trails around the city.
When I get stressed, I try to get out of the house and clear my head. These days, taking Roxy for a walk does this. She always seems get me back to my calm state of mind. 
When I'm feeling demotivated I think about my daughter, India. She is my biggest motivation these days and the thought of her always spurs me on to be the best version of myself.
I balance work and life by being super organised! I'm lucky to have an amazing helper who can watch India and help around the house while I go to work appointments or other business commitments.
The hardest thing I've ever done is happening right now. I'm having balance being a mother, a wife, running a business, running a house and working as a model.
My favourite healthy food is chia seeds – we use them on everything. They are full of antioxidants, fibre and protein. You can add them to salads, muffins or add to your morning green smoothie. 
My favourite place in Hong Kong is Tai Long Wan in Sai Kung. The surrounding hikes are exquisite and the beaches are amazing. It's well worth the adventure.
My favourite place in the world is home, and for me that's Australia. I love visiting my family on home soil – the beaches, the lifestyle and having my mum there. Being away from Australia for so long I've really come to appreciate how amazing the country is.
Genie Juicery: Shop 2096B, IFC Mall, 8 Finance St., Central, geniejuicery.com.