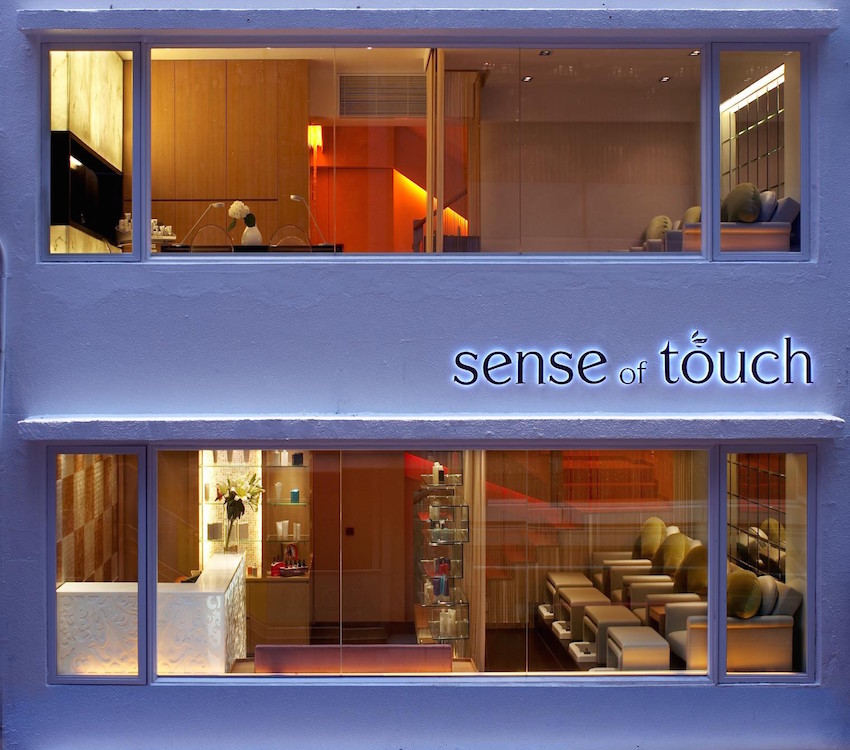 The buzz: Straight out of a lab that specialises in medical-grade anti-microbial products, Japan's Rehydrator La Peau by Zeal Cosmetics has launched in Hong Kong exclusively at Sense of Touch. It's a top seller in Japan for its ability to treat skin conditions such as dermatitis, eczema and acne by targeting the bacteria that causes these complaints. Along with the product line, SoT offers two facials: Vital Skin Health for problematic skin, and Hydra Age Defense Facial for mature skin.
The procedure: The facial itself is pretty standard: cleanse, exfoliating peel, mask, face and scalp massage. It's the products here that make the difference – they're gentle enough to be used on babies and yet powerfully calming and balancing. Our skin was noticeably less red and more refined afterwards.
Best bit: the results! For such a gentle facial the effects were beyond our expectations.
Worst bit: The wooden onsen tub in the room looked in pretty poor condition. Time to throw it out, guys!
Would you go back? Anyone suffering from dermatitis or acne needs to try the all-in-one moist serum. It's $1,300 but a little goes a long way.
The cost: $980 for 75 minutes.
Location: 52 D'Aguilar St., Central, 2526-6918, www.senseoftouch.com.hk.