Interview: Nikita Ramchandani, Founder of Kita Yoga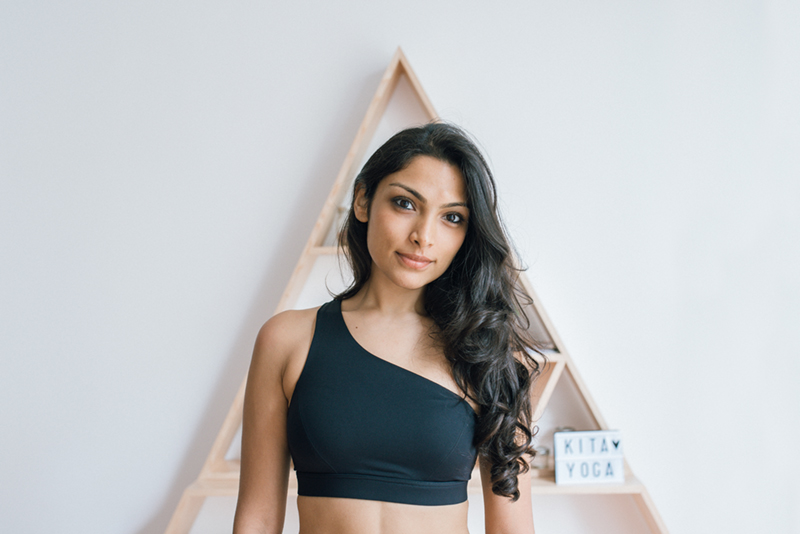 My beauty essential:
Moroccan Oil – an essential for the humid Hong Kong weather and my wavy hair situation.
What I'm listening to:
Travis Scott. You wouldn't expect it from me but it takes me back to the New York scene.
What I'm watching on TV:
I don't have much time for TV but I will watch Suits now and again.
My last plane trip:
London and Paris for a wedding.
I always have in my fridge:
Fage 0% yoghurt, eggs, berries, dragonfruit, coconut water, and homemade almond and coconut milk – I need these to make all my smoothie, yoghurt and egg bowls.
My workout song:
Right now it's "Unforgettable" by French Montana – so addictive.
Last treat I bought for myself:
A dress by Baja East. I love online store revolve.com – obsessed!
I always have in my gym bag:
Bulletproof chocolate. I try not to snack, but I nibble on this throughout the day. No sugar and all the good fats.
What I'm reading right now:
I'm rereading a favourite: "The Wisdom of Insecurity" by Alan Watts. It's like my guide book. It's written so beautifully and somehow always puts me in the right frame of mind. My friend recently gave me "The Tools of Titans" by Tim Ferriss and I can't wait to get into it.
On my bucket list:
I have so many travel plans on my wishlist, but I want to make it to South Africa soon.