Who says you have to stay inside the hotel when you book a staycation? The W Hong Kong has a new staycation package that takes you on a private tour of converted textile factory The Mills in Tsuen Wan, giving guests a chance to explore a hidden corner of Hong Kong and a fascinating part of the city's forgotten history. We go check it out.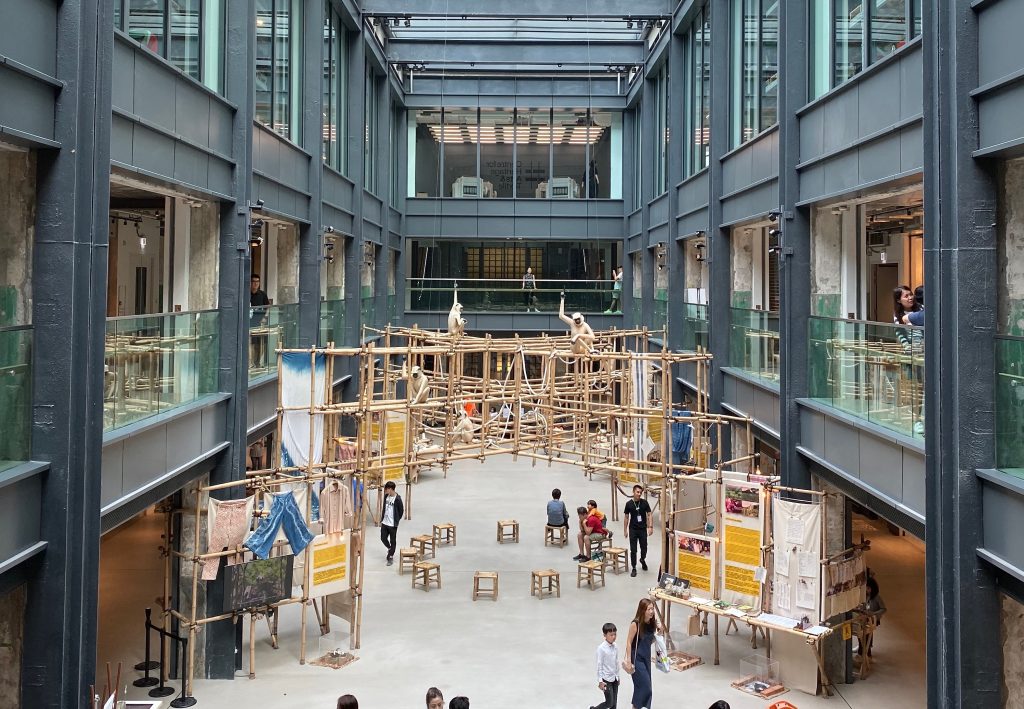 The W Hong Kong's new W Insider Access room package, in collaboration with The Mills, gives guests access to Tsuen Wan, a little-visited corner of the city that still holds remnants of Hong Kong's industrial past.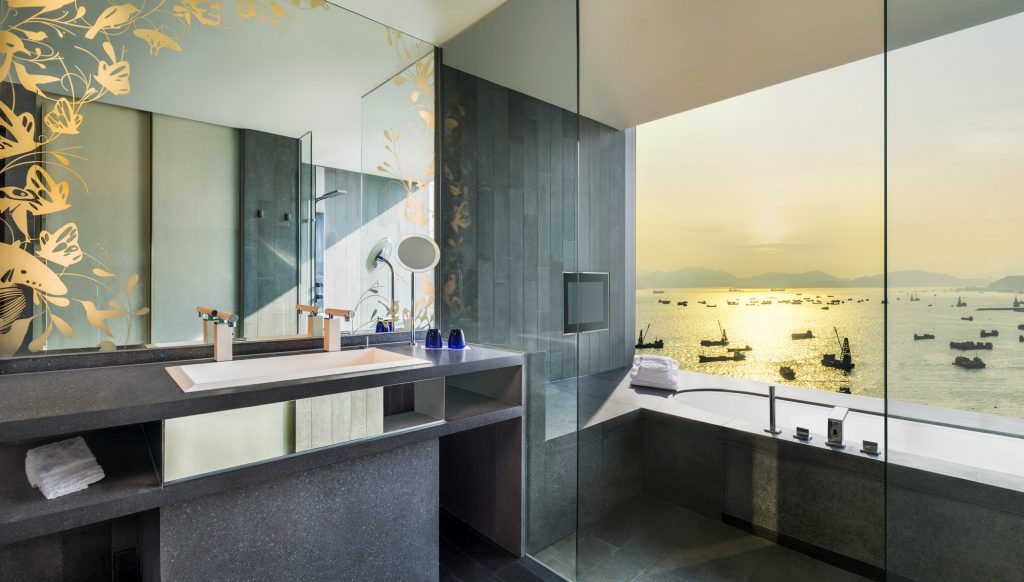 The site of a former cotton mill owned by the Nan Fung Group, a textile merchant turned conglomerate, The Mills was lovingly restored and revitalised by Nan Fung, and opened late last year as a cultural, historical and design hub. Part-museum, part-mall and part-startup incubator, this fascinating space is a great spot to spend an afternoon learning more about Hong Kong's history of textile and garment manufacturing, discovering innovative local fashion and design talent, and checking out installations by textile artists from around the world.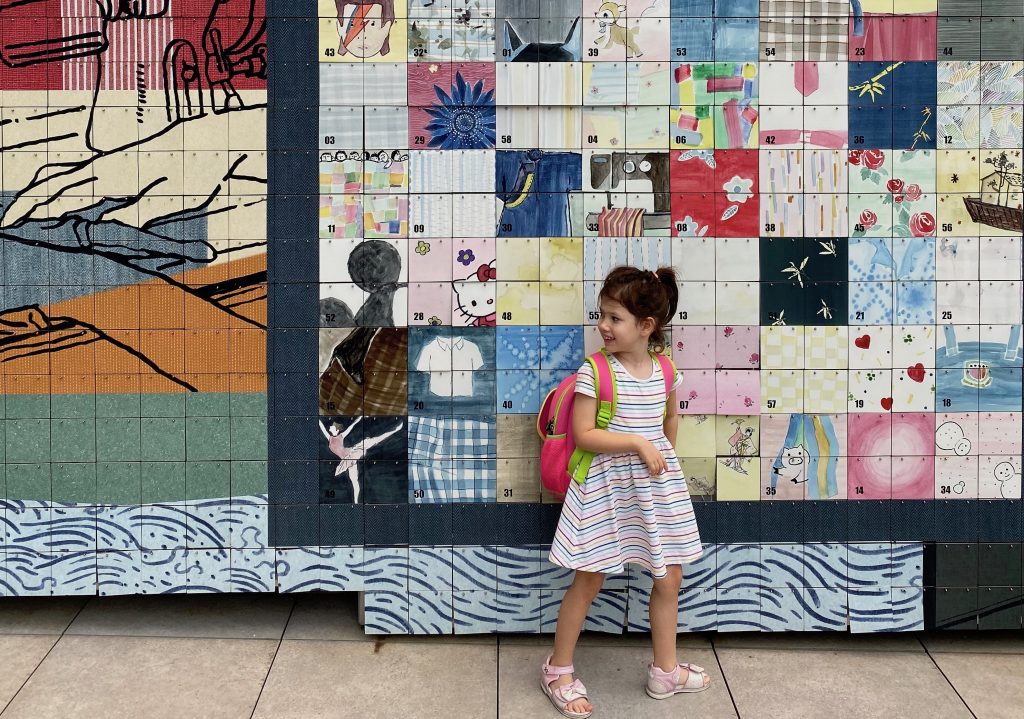 When you visit as part of the W's staycation package, you get to do it in style, with a one-way Tesla transfer straight to the site, as well as a private 90-minute guided tour that takes you around all the highlights of the space, pointing out historical tidbits and carefully preserved design elements from the original factories along the way. 
Split into three parts – The Mills Fabrica, the Shopfloor and the Centre for Heritage Arts and Textiles (CHAT) – your tour will take you through all three interconnected spaces, taking in everything from the rooftop urban gardens to the dramatic, untouched original stairwells that are popular photo-taking and film shooting locations.
At CHAT, you can take a trip back in time to the 1960s, with displays of made-in-Hong Kong cotton goods, from baby clothing to fine embroidery. You can also glimpse the immense old machines that used to spin cotton, and even take part in live workshops and demonstrations. This is also where you'll see art installations from international textile artists.
On the Shopfloor, you'll encounter all kinds of local makers and crafters, many of which have a special focus on upcycling and eco-friendly practices. Support local businesses and pick up beautiful, design-driven gifts, or hunt for treasures at Green Ladies, a second-hand clothing store run by St. James' Settlement. For kids, there's the Cha Duk Chang Chinese Opera discovery centre; The Big Things indoor playroom, cafe and cooking school; and Lost Junior puzzle room for a fun and diverting day out.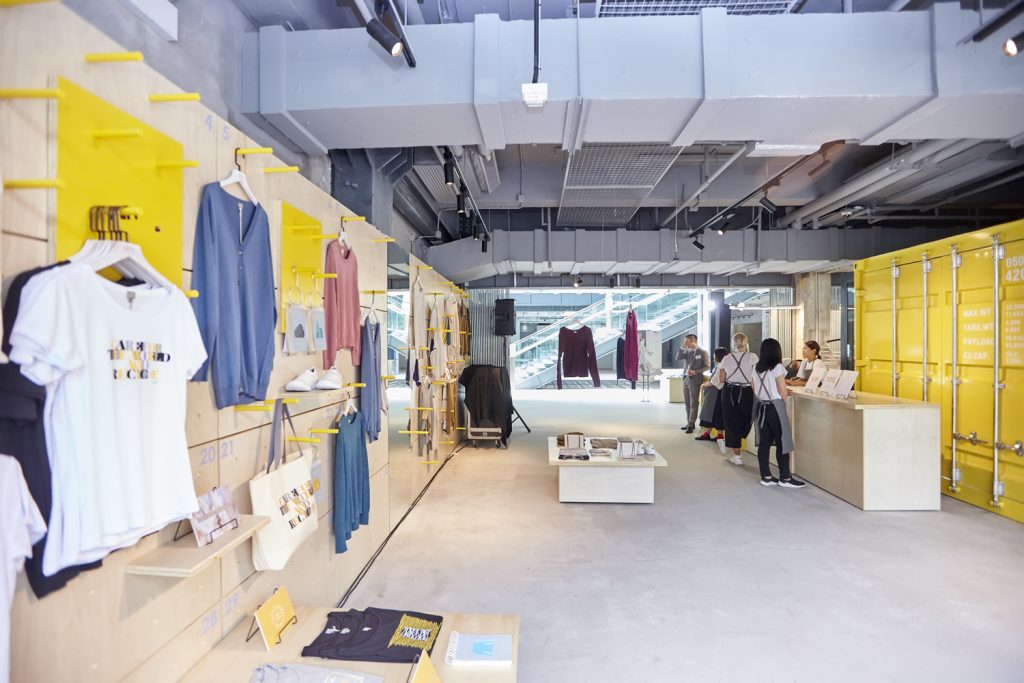 Be sure to check out alt:, a concept store and factory that harnesses the latest technologies to upcycle your old clothes while you wait. Simply bring two old items with you (booking essential), and wait as they break down your clothes and re-spin them into a new, wearable garment while you refuel at one of the many dining outlets in the complex.
Once you're done at The Mills, stay and explore the area with the W's own Cool Hunt guide, a selection of hand-picked dining and cultural hotspots in the area. From a famous roast goose restaurant to a 200-year-old walled village-turned museum, you'll find lots to see and do before heading back to the hotel for some much-deserved R&R.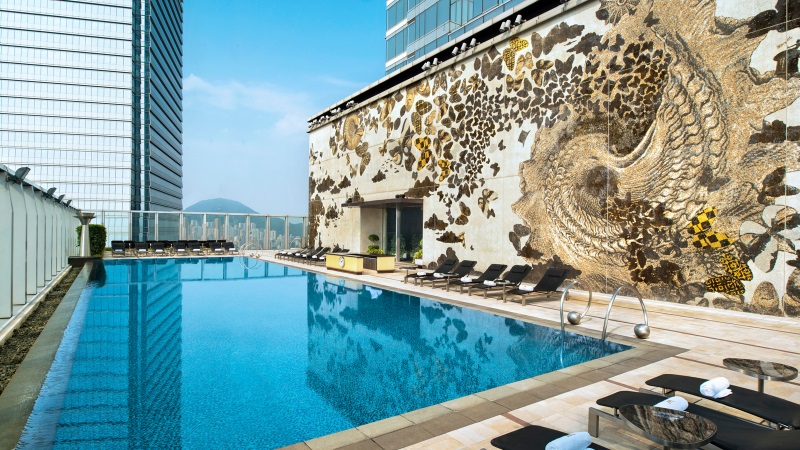 And once you're back at the hotel? Stretch out in your suite, hit the heated outdoor pool on the 76th floor, or take advantage of the spa's steam, sauna and hot tub facilities.
The W Insider Access package starts from $4,200 + 10 percent and includes: 

-One night in a W suite 
-Tesla transfer to The Mills
-Private 90-minute tour of The Mills
-Copy of the W Insider Cool Hunt Guide to Tsuen Wan
-Buffet breakfast for two
Read more: Our roundup of Hong Kong staycations to pamper yourself with!