We could all do with a little more peace, clarity, inspiration and protection these days. That's why more of us are seeking out mindful jewellery, which takes inspiration from ancient cultures, folklore, crystals and symbols.
"My customers tell me that wearing their jewellery helps with their self-confidence. It energises them and reminds them to take action," says Flora Chan of Flo Jewellery. "The jewellery is a tool to help you look within, to see what you want to do with your life," she adds.
This sentiment is echoed by designer Gosia Orlowska, whose line of mindful jewellery is purified with sage for even more positive vibes. "Our most popular requests have been pieces made to strengthen and open the heart chakra, which controls love and inner peace," she says.
Looking for some of your own mindful jewellery? Try one of these dazzling designers for a meaningful addition to your accessory collection.
Nishita Fine Jewellery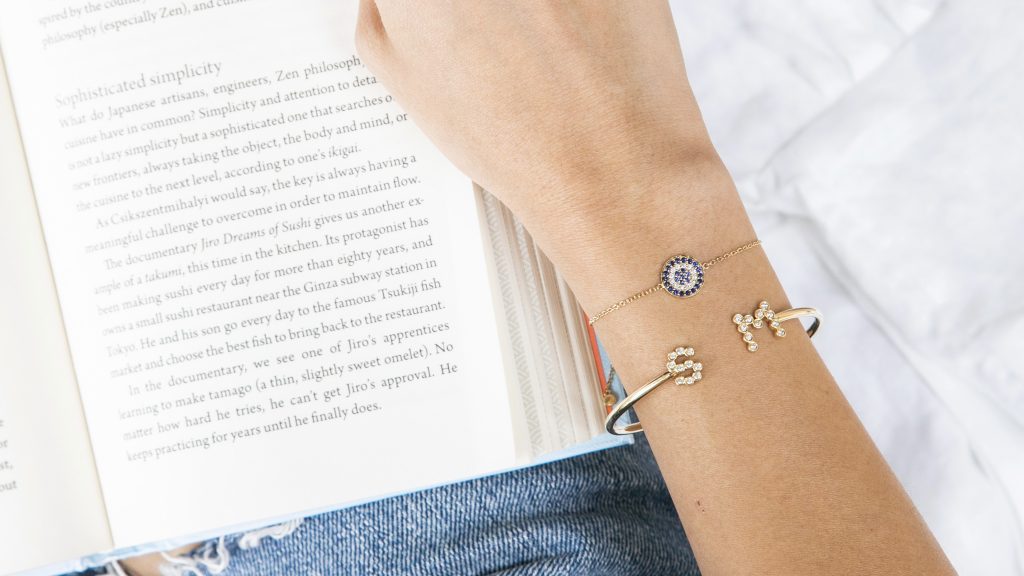 An affordable, beautifully crafted fine jewellery brand with an emphasis on responsible sourcing, ethical production, sustainability, and mindful design, Nishita Fine Jewelry offers ready-to-wear pieces that are delicate and modern. Inspired by real, smart, mindful women, the pieces take you from day to night and last you a lifetime. Their green mission has them upcycling heirloom pieces, recycling materials and minimising waste throughout the production process.
SPECIAL OFFER: For Mother's Day, they're offering a free set of luxury boxed note cards with any purchase throughout the month of May.
Flo Jewellery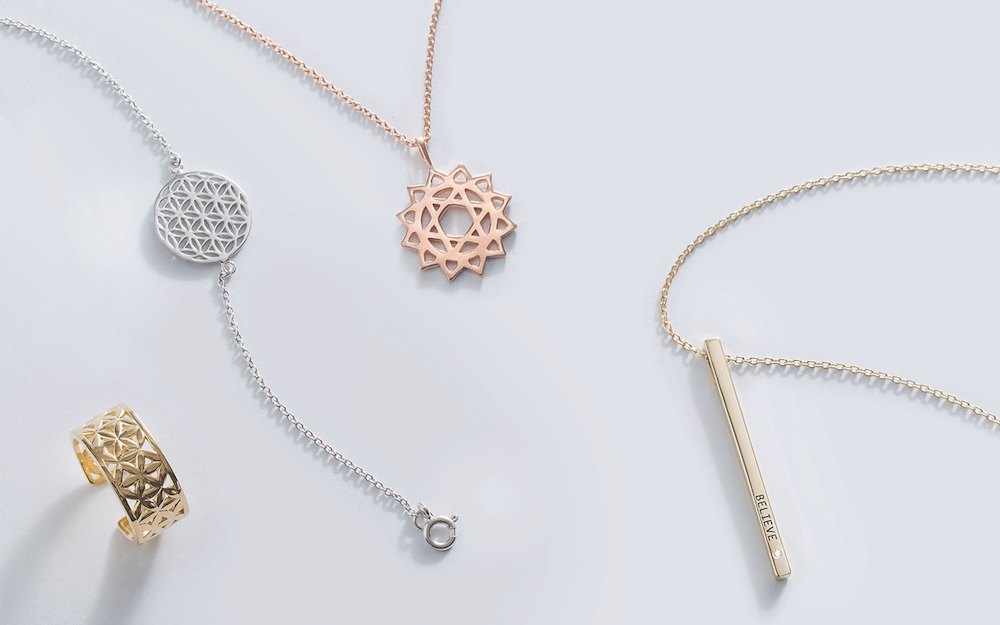 This Hong Kong-based conscious brand is all about symbolic jewellery that inspires. Its best-selling "Flower of Life" collection features an overlapping grid of circles with a soothing geometric pattern that dates back to the 7th century BC, and represents creation, love and unity. Looking for more inspirational jewellery?Pick the "Tree of Life" earrings for grounding and inner strength, or request a Chakra consultation from the founder to choose the best Chakra jewellery for you.
Gosia Orlowska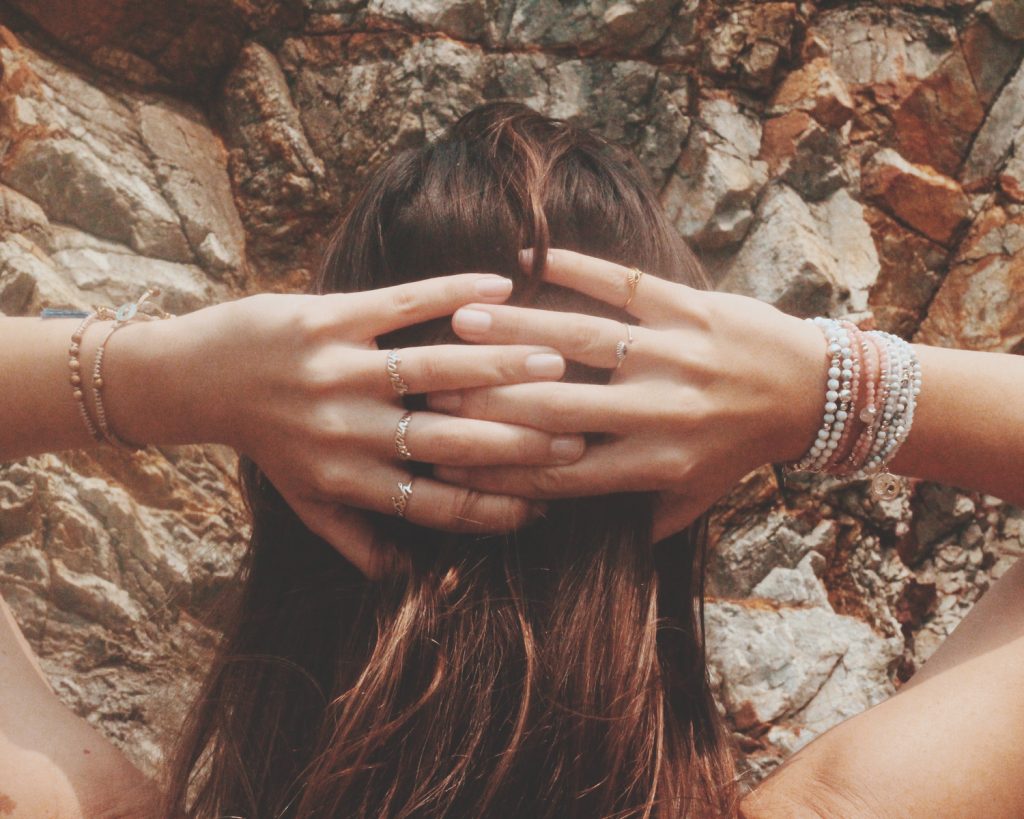 We love Gosia Orlowska's "G-Line," which puts wellness front and centre. Search by intention, and pick from evil eyes, chakras, Om symbols and birthstones, or else browse according to your needs, such as love and healing; success and clarity; or good luck and protection. Gosia Orlowska also has a line of volcanic stone diffuser necklaces so you can take the healing power of aromatherapy everywhere with you.
Karma Links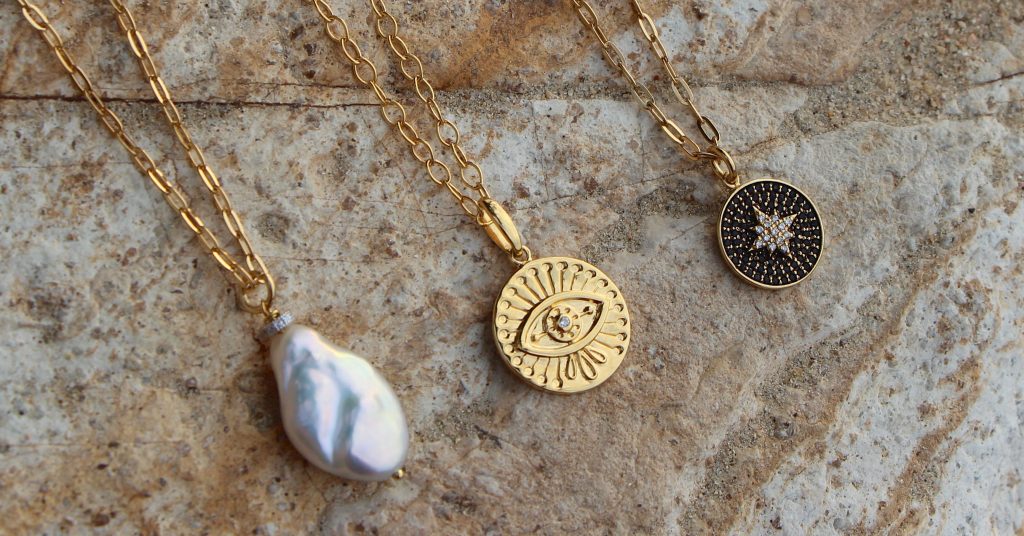 Inspired by celestial symbolism, Karma Links offers mindful jewellery that's at once modern and steeped in ancient designs. Its "Soleil" line is inspired by iconography of the sun, which represents energy, life and a higher self. You'll also find evil eye symbols, circle of life designs, Hand of Fatima, flower of life, guiding star, crescent moon and mandala designs.
Chakra by Piya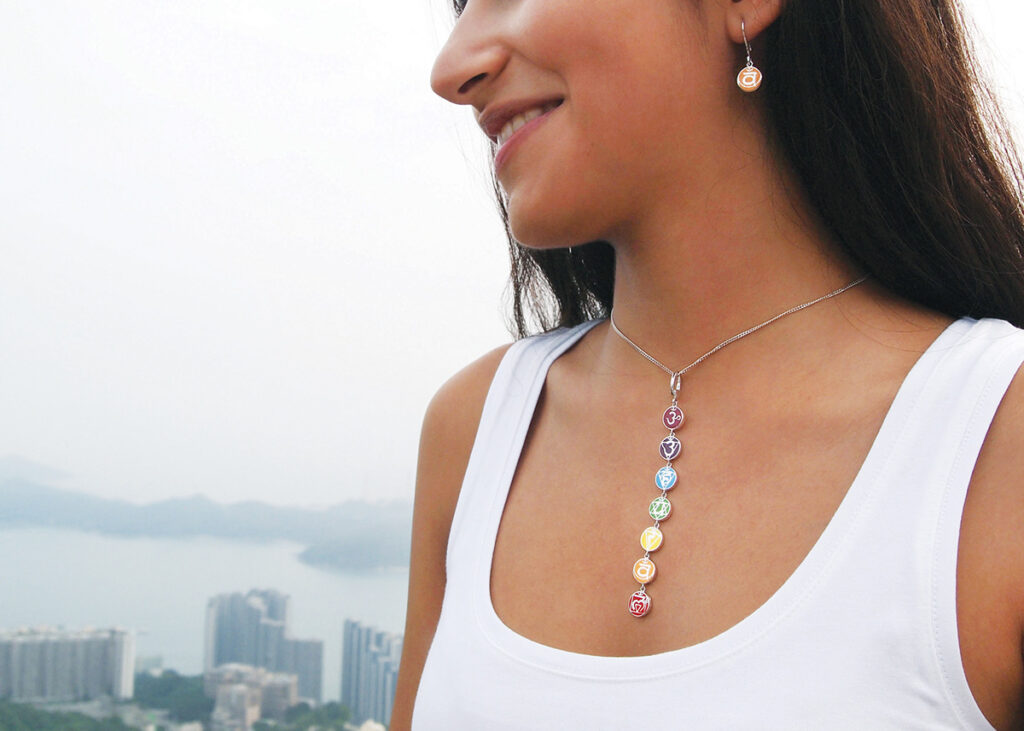 Chakra by Piya creates jewellery to help you align your energy in a fun and powerful way. Inspired by the ancient philosophy of the chakras, Chakra by Piya's jewellery helps you to bring balance in every aspect of yourself. Start by trying out their online tool to help you choose the piece that resonates most with you, or a loved one. With offices in Hong Kong, Bali and Singapore, this international brand ships worldwide.
Queen Viriya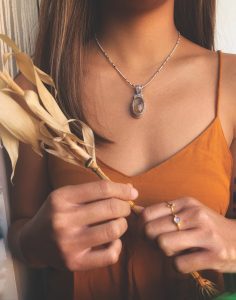 A new jewellery brand, this local business sources gemstones from all over the world, and pairs them with new age symbols. Queen Viriya wants to empower women with their accessories, imbuing them with a sense of peace, confidence and positivity. Follow their FB to see the latest stones they have in stock.
Kajal Naina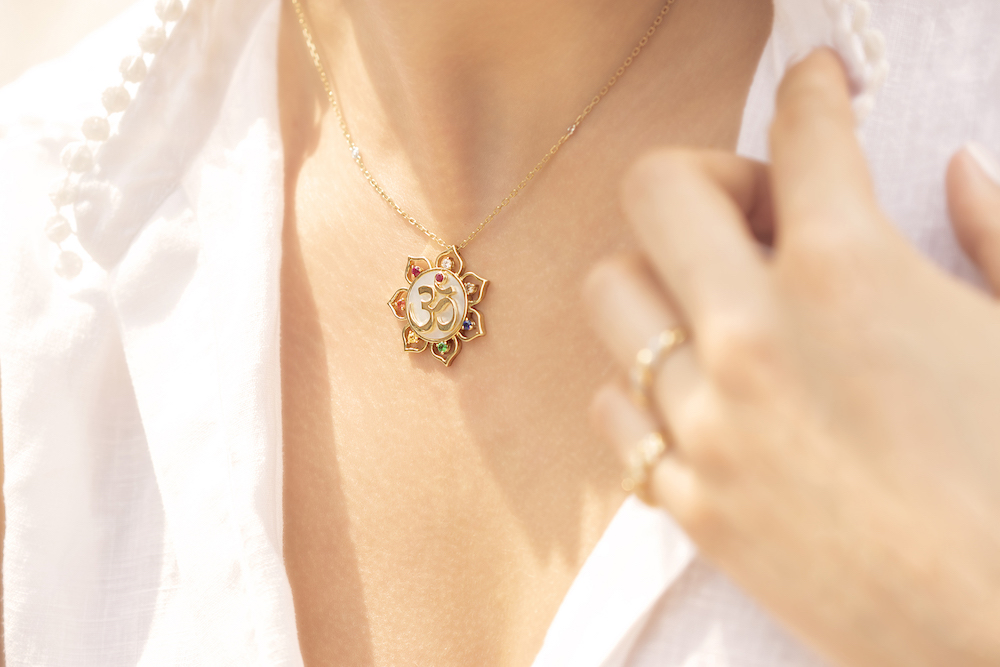 A Nepalese designer based in Hong Kong, Kajal Naina offers conventional jewellery, as well as symbolic designs. Her popular "Aum" line reimagines the ancient Hindu symbol with a modern, wearable twist. We also love the Vajra Enlightenment Necklace, which symbolises indestructibillity and irresistible force, inspiring you to be your boldest and most sensual self.
kajalnaina.com
Muru
Though international shipping is temporarily suspended due to the COVID-19 outbreak, we had to include London-based jeweller Muru. It has a huge selection of meaningful jewellery that takes inspiration from a number of ancient cultures. Shop by meaning, and browse jewellery that symbolises ambition, growth, happiness, prosperity, empowerment, freedom and hope, among others. Available in yellow gold, rose gold and silver. murujewellery.com
Thomas Sabo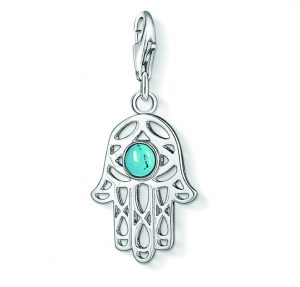 We are just as surprised as you are to find a mainstream jewellery brand on this list, but while Thomas Sabo is best known for its charm bracelets, it has a surprisingly large selection of mindful and intention-themed jewellery. Browse online to find dozens of meaningful pendants in a range of styles. Select "Jewellery with Meaning" when browsing online and take your pick of infinity symbols, Hand of Fatima, Tree of Love and more.
outlets citywide. thomassabo.com