Check out some of our favourite healthy all-day breakfast spots in Hong Kong, to get your most important meal of the day at any hour. By Tanya Parmanand.
Classified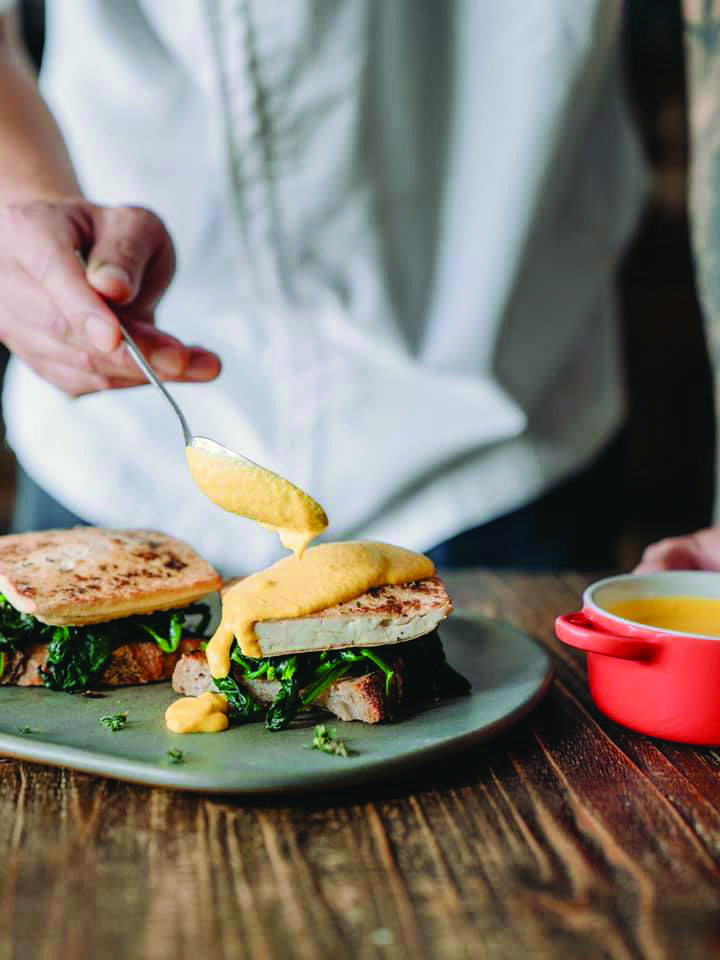 This beloved cafe chain operates locations across the city, and consistently serves up top-notch salads, hot mains, pastries, coffees, cocktails – you name it! We also highly recommend Rise by Classified, a sister brand located in Exchange Square.
TOP DISH: Absolutely do not, we repeat DO NOT, miss the Tofu Florentine, a vegan spin on the OG featuring marinated tofu, spinach, homemade dairy-free hollandaise sauce and sourdough bread.
Open until 11pm. 108 Hollywood Rd., Sheung Wan, 2525-3454, classifiedgroup.com.hk
Cosha
Newly opened in July, this Aussie brunch spot has an all-day breakfast menu with tons of healthy bites. At night, this bright and welcoming space makes a full transformation into a shisha lounge.
TOP DISH: Try their beetroot hummus on sourdough bread, with mashed avocado, cherry tomatoes, poached egg and sweet potato chips.
Open until 6pm. G/F, 61 Elgin St., Central, 6765-0435, instagram.com/cosha.hk
14 South Lane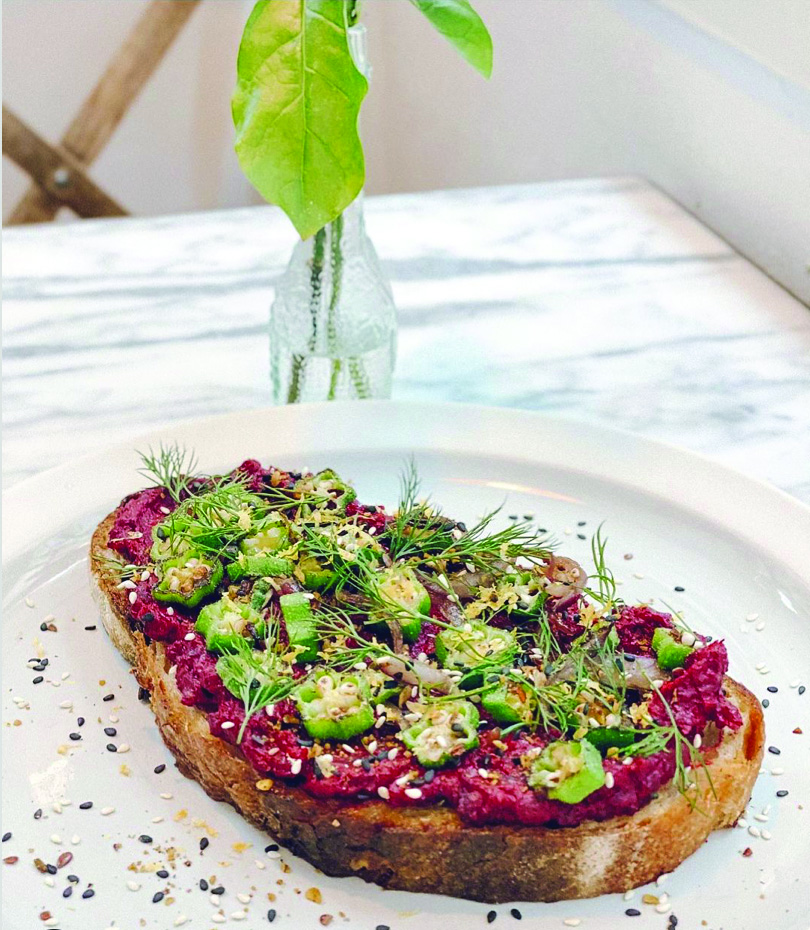 We have long been obsessed with this plant-forward café near HKU, with an 80 percent vegetarian menu that puts whole foods front and centre. They also offer a light breakfast set until 10:30am, with a tofu and sweetcorn scramble that's simply *chef's kiss*.
TOP DISH: Get your daily dose of antioxidants in with breakfast options like the beets borani toast or sweet potato coconut pancakes.
Open until 5pm. G/F, 14A South Lane, Shek Tong Tsui, 5744-8390, 14southlane.com
Opendoor Cafe + Courtyard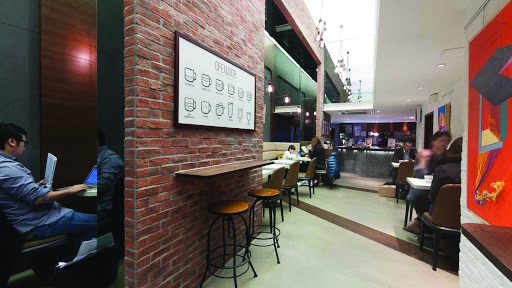 Eggs are on the menu all day here, with omelettes and egg white scrambles made from fresh, organic eggs. They also do lovely smoothies, like the Lean & Green super-smoothie with pineapple, spinach, matcha, flax seeds and coconut water.
TOP DISH: Egg white scrambles are delicious, but we also recommend their Super Cup, a blend of overnight oats, almond milk, hemp seeds, goji berries and bananas.
Open until 5pm. 120 Connaught Road West, Sai Ying Pun, 3460- 3880, opendoorcafe.hk
Green Common
One part grocery store, one part plant-based kitchen, Green Common has always been on the forefront of healthier, more sustainable diets in Hong Kong. They do a healthy all-day breakfast menu with vegan spins on classics, like a Beyond sausage breakfast muffin, avocado toast, or muesli. You can also hit up Kind Kitchen by Green Common, which doesn't offer breakfast but still does a killer vegan lunch and dinner menu.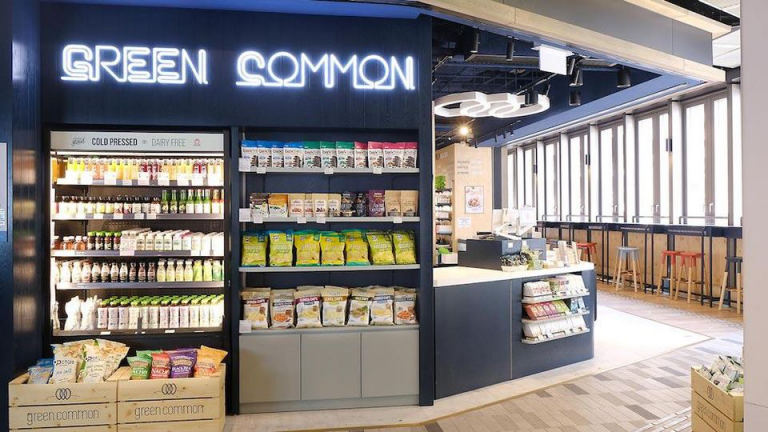 TOP DISH: We always opt for the Avocado Tartine, which uses a dark malt flaxseed sourdough toast for all that buttery rich avo.
Open until 6pm. Shop B2, Landmark Alexandra, 18 Chater Rd., Central, 3582-4463, greencommon.com
nood food
Quintessential and ubiquitous, PURE fitness and yoga studios make
it easy to grab a quick and healthy bite at their in-house wellness cafe,
nood food. They do several breakfast snacks and wraps that are available throughout the day.
TOP DISH: The coconut yoghurt with quinoa puff granola seriously slaps here, or opt for a protein- packed smoothie, like the Breakfast Buff with banana, oats, and strawberry protein powder.
Open until 9pm. Locations citywide, including 2/F, Kinwick Centre, 32 Hollywood Rd., Central, 3691-3271, allnood.com
Baked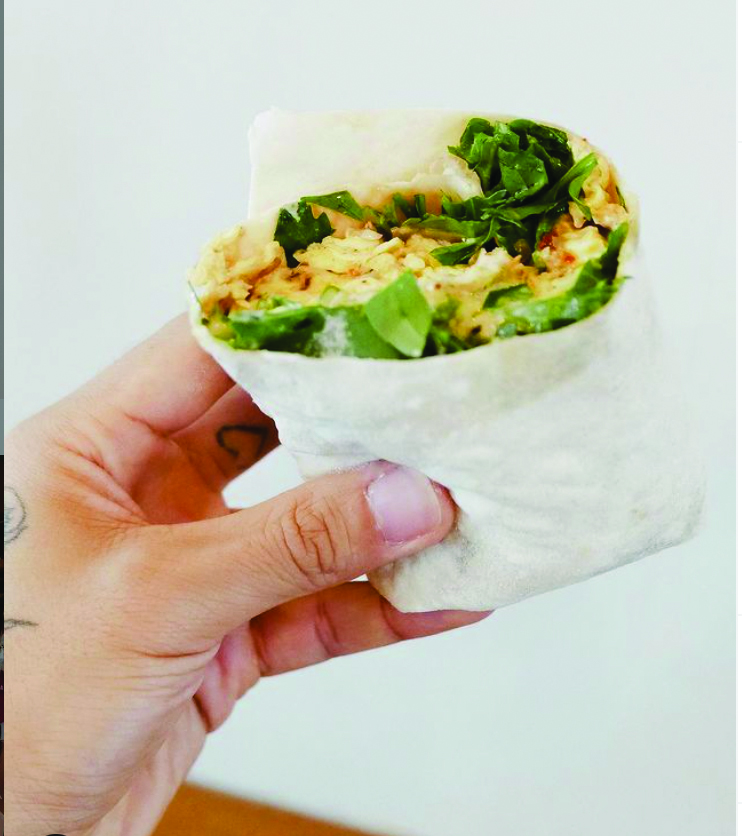 This tucked-away South African bakery cafe is renowned for its sourdough but also does a mean all-day brekky that's stacked with fresh, high-quality ingredients.
TOP DISH: Get into their Yogivasana, a housemade pita with egg whites, harissa hummus, avocado, red bean salsa and baby spinach.
Open until 5pm. 14D, Elgin St., Central, 2885-2121, bakedhongkong.com
Top Fix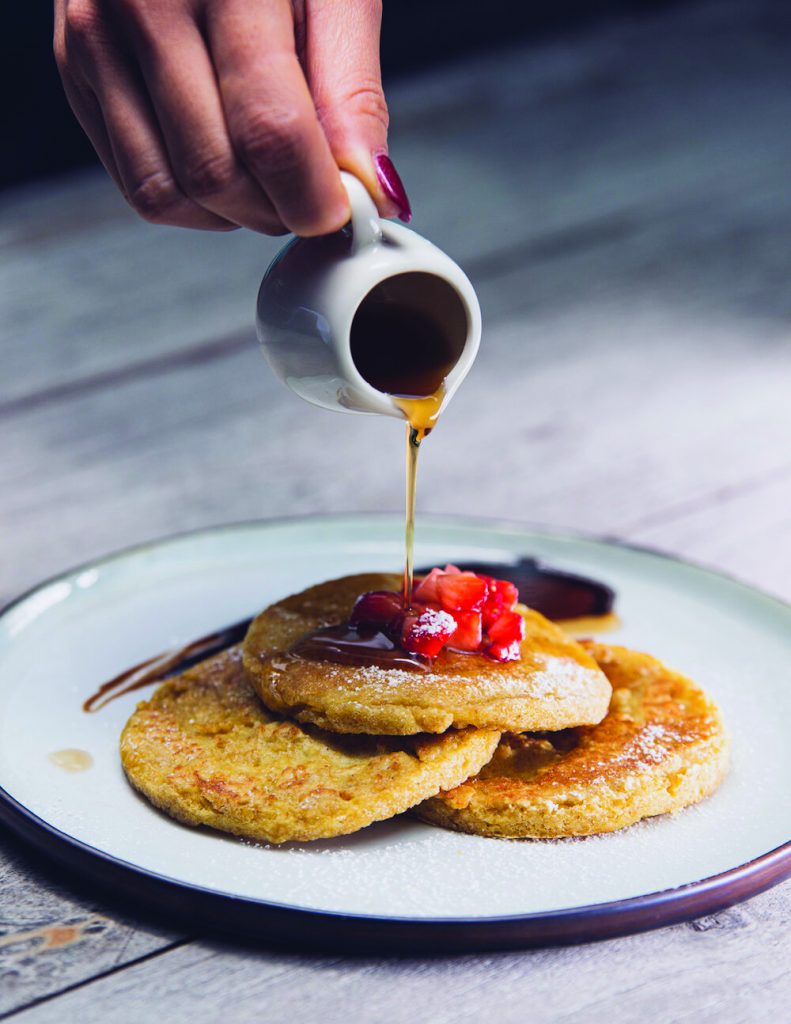 The sister brand of Top Fit, this in-house cafe serves up oat bowls, protein pancakes, and other healthy brekky bites. They also do Buddha bowls and salads.
TOP DISH: Build your own Oat Bowl, filled with fruit, nuts, seeds and a dressing of your choice, like peanut or almond butter.
Open until 8pm. 6/F, Lyndhurst Terrace, Central, 2877- 9988, top-fit.com/topfix
Read more: Where To Try Temple Food in Hong Kong