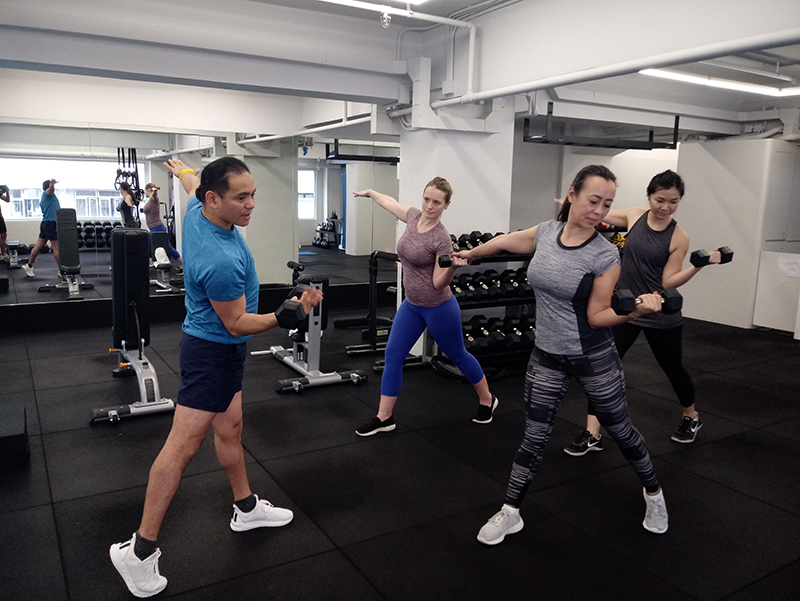 The Buzz
The Mindful Strength class at boutique studio Ozone Fitness is a 45-minute holistic workout that combines breathwork with stretching and strength training. This multi- faceted approach involves a lot of personal attention from the trainer in small groups, ensuring each student gets a high level of support.
The Class
After ten minutes of breathing exercises and yoga flow sequences to warm up, we do strength work using suspension trainers, dumbbells and bodyweight, applying a variety of different tempos. Our instructor has us focusing on our breathing throughout each exercise, making us more aware of how our bodies are responding. We receive close attention to our form, with lots of helpful hands-on instruction. Corrections are often subtle, like squeezing a small muscle in the back, tilting the pelvis or changing the rotation of our arm ever so slightly. We finish with a series of relaxation stretches on the studio's heated Himalayan pink salt floor, which promotes therapeutic benefits like reducing stress and detoxifying the body.
The Verdict
Mindful Strength is an apt description for this class. The strength exercises may seem simple at first, but once you've corrected your alignment and added some light to moderate weight, you definitely start to feel the burn in very localised areas of the body. We felt in touch with ourselves, and best of all, worked out muscles we didn't even realise we had. We left the class feeling revitalised and ready to start the day.
The Cost
$220