Forest bathing might sound strange, but it's helping Hongkongers to get back to their roots, one leafy step at a time. By Sarah Kwong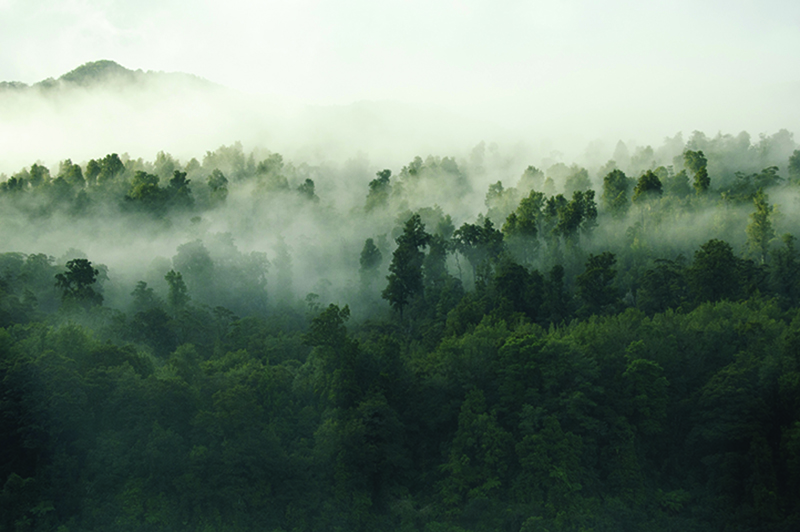 Ah, nature. A breeze rustling through the trees, fresh air filling our lungs, green vistas sprawling out ahead – there's nothing better than spending time in the great outdoors. But maintaining a balanced relationship with nature, or with ourselves, can be hard in fast-paced Hong Kong. While many of us hike or hit the beach at the weekend, we're often so eager to get to our destination and relax that we don't truly connect with the nature that's around us.
WHAT IS FOREST BATHING?
Forest bathing is a guided walk with a twist. Participants are invited to engage with their natural surroundings through different guided activities, evoking a deeper sense of awareness and appreciation of our environment. In a session I attended, we were encouraged to touch, observe, smell, and listen to natural items we were drawn to, such as tree bark, and observe the emotions they evoked in us. Bathers also connected with each other one-on-one, and in a group circle, sharing our personal memories of nature.
It might sound "New Age," but humans crave this deep connection with the outdoors. "We spent the first several million years of our existence in forests, not cities, and our bodies remember," explains Alice Yuen, founder, director and therapist at Alive Wellness Center.
"When we spend time in nature, we remember that we're part of a bigger picture, which makes us feel humble and grateful for what we have and who we are. That simple perspective-shift can contribute to wellbeing in different ways."
WHY IT'S GOOD FOR US
One in three young Hongkongers suffer from stress, according to a 2018 survey by the Playground Association of Hong Kong, and the city is fast becoming a less desirable home thanks to factors like long working hours. But a growing number of urbanites are veering off of this unhealthy, beaten path and finding respite and reconnection in a different direction.
The positive effects of forest bathing resonated with lawyer-turned-Nature and Forest Therapy Guide, Amanda Yik, who began guiding in 2017 after training in the Australian bush. The name of her company, Shinrin Yoku, is the Japanese term for "forest bathing," where the practice caught on in the 1970s as a remedy to stress.
"To me, forest bathing is about letting go, slowing down, and experiencing pleasure. Being in nature reminds us that everything is connected," Yik says. "I don't know whether Hong Kong needs forest bathing, but we have plenty of stressed city dwellers and many are curious about what we do."
A LASTING EFFECT?
For those working demanding jobs in a densely packed city, the effects of forest bathing can extend beyond the present, improving how bathers feel and perform when they go back to work.
"Forest bathing has a rejuvenating effect on me. When I return to work, I actually feel more focussed," says Krisdean Law, the Acting Managing Director of Conservation International Hong Kong, and a two-time forest bather. "Each session has been different but, in both, I've found that the earth supports my body, and I feel energised and recharged."
Biologically, it makes sense. "When different parts of our nervous system connect, we strengthen our neural pathway, just like hitting the gym to train muscles," says Alive Wellness Centre's Yuen.
"The more senses we engage, the more pathways we create, thereby enhancing our life skills."
Forest bathing may also help benefit our physical health, from reducing blood pressure to protecting our vision. "Research shows that chemicals produced by trees can strengthen immune systems, Vitamin D from sunlight has been linked to a decrease in the risk of certain cancers developing, and spending a significant time in nature can speed up post-surgery recovery," says Yuen.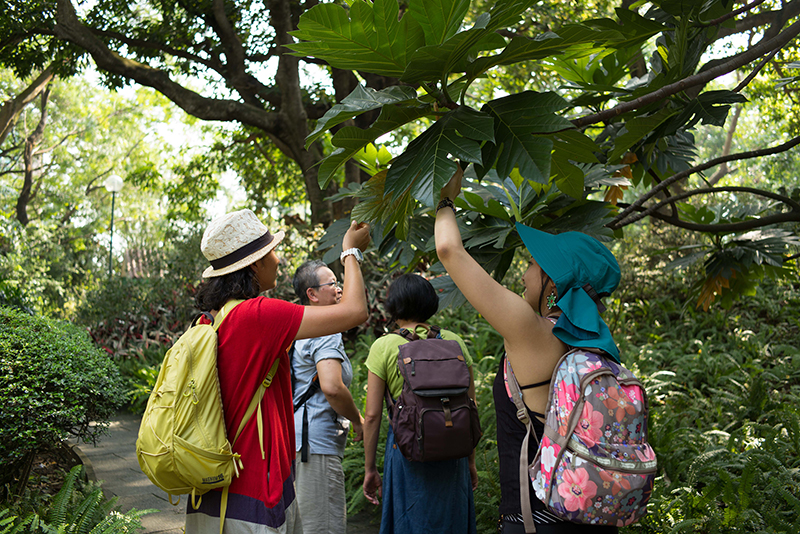 CATCHING ON
You don't need to be sick or feel stressed to enjoy a forest bath, however. "Lots [of participants] are curious about forest bathing, while some care a lot about their wellbeing," says therapy guide Yik. "Others have tried to meditate, but find that bathing gives them the sense of freedom they couldn't find in formal practices."
There is one similarity between most of Yik's clients. "There are definitely more women than men. I think women are investing more time and money in self-care."
With phones constantly buzzing and our daily lives jam-packed, getting back to nature is more necessary than ever. "It's important to schedule time to 'stop the noise,' step out of our busy lives and find some calm within," Yuen says.
There are ways to supplement a forest bathing experience in daily life, too. "Do simple things, like pay attention to the weather, or take time to be with yourself in a relaxed atmosphere," Yuen suggests. And if you're prone to getting caught up in urban life, there's always houseplants or using photos of forests around your flat as a reminder to reconnect. After all, nature knows best.
Alive Wellness Center offers meditation classes, island retreats, and other holistic treatments for body and mind. For more information, visitalivewellness.hk.
For more information on Shinrin Yoku, visit shinrinyokuhk.com