March 10-13
Taste of Hong Kong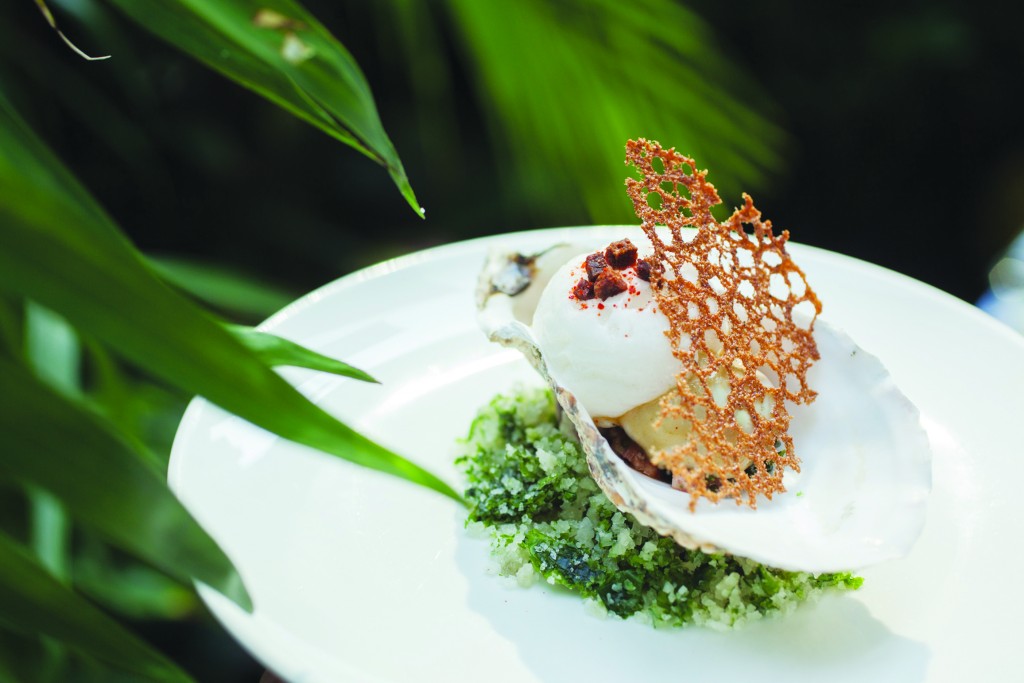 Move your cheat day over to March 10, because Taste of Hong Kong is coming to town. The Taste Festivals take place in 22 locations around the world, and this new event in Hong Kong is the brand's first foray into Asia, wherethe city's top chefs will be serving up miniature versions of their signature dishes. Visitors are given a stored value card, then all they have to do is explore the booths and "doot" when they want to give something a taste. There'll also be stalls filled with local gourmet and artisanal products, as well as visiting chefs from top international restaurants (including London's Duck & Waffle), making this a fun and festive day out.
New Central Harbourfront. hongkong.tastefestivals.com. Tickets: ticketflap.com/tasteofhongkong.
March 5
Iris: Your Escape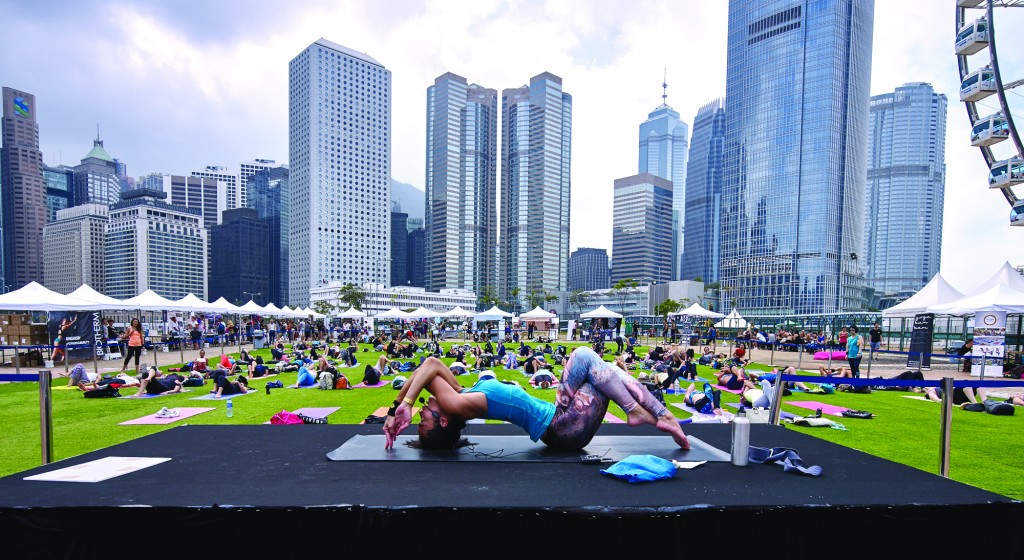 For a free blissful day of yoga and wellness, head on down to West Kowloon for Iris: Your Escape with Biotherm. There will be eight yoga classes taking place on the grassy lawn throughout the day, hosted by some of the city's top instructors. There will also be a meditation dome, goodie bags and booths from healthy local businesses dotted around the site, showcasing their healthy snacks, fitness apparel and more. Grab your mat and head on down for a day of asanas and chill. The event is free but don't forget to register.
From 10am, West Kowloon Cultural District. Register at www.irishkg.com.
March 10-12
LOHAS Expo
The hottest health ticket this month is the LOHAS Expo and Vegetarian Food Asia, both of which are taking place at the Convention Centre. Expect to see booths showcasing the newest healthy and sustainable products on the market, from food to fashion, skincare and home furnishings. The first two days of the fair are for trade only, and will open to the public on March 12.
$10 (public); free for trade. Hong Kong Convention and Exhibition Centre, 1 Harbour Rd., Wan Chai, www.lohasexpohk.com.
March 9
Save our Sharks
Maximal Concepts is hosting a fundraising event at their nightclub, Play. Together with the Hong Kong Shark Foundation, they're aiming to raise $500,000 for education and advocacy programs to prevent sharks from ending up on Hong Kong dinner tables. It's set to be a fun evening, with a silent auction and free-flow food and canapes, all for a good cause.
Tickets $600 (standard), $750 (VIP) or $1,000 (corporate). 7-10pm, Play, 1/F, On Hing Building, Central. Tickets: ticketflap.com/fundraising2016.
March 1-April 10
Irish Festival Asia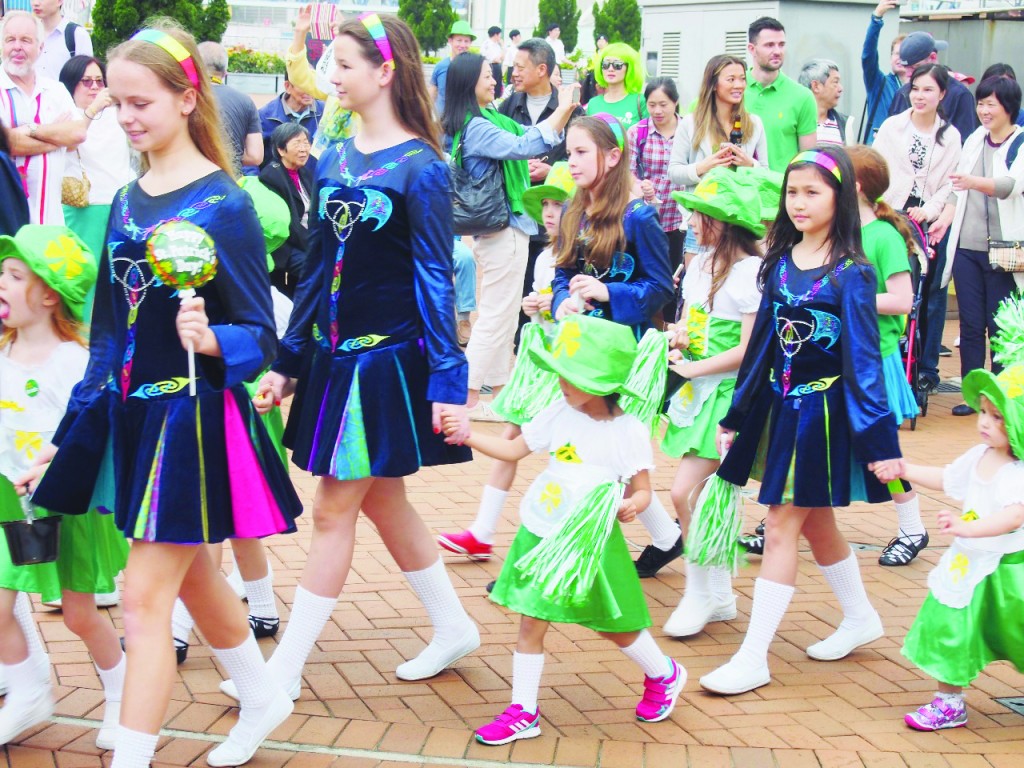 Pull on your greenest garb, because Ireland is coming to Hong Kong! The Consulate General of Ireland is putting on a month-long celebration of all things Gaelic, The highlight of the festival is a St. Patrick's Day parade on March 13 at Tamar Park, but there'll be literary events, food promotions, concerts, comedy shows, dance, balls and a film festival taking place throughout March (and a bit of April). Most events are free, but the balls and concerts will be raising money for good causes.
Visit www.irishfestival.asia for the full program.
March 6
Yoga Stops Traffick
Head to Alive Wellness for a charity yoga class that raises money to stop human trafficking. The event will be held all over the world; this is the Hong Kong leg. The class will lead you through 108 sun salutations; $155 minimum donation. 11am-1pm, Alive Wellness, Suite 602, 43-35 Wyndham St., Central, 2541-8600, www.alivewellness.com. Register here (http://goo.gl/forms/FLxQuanwwU)
COMING UP
Sign up now for a booth at NOPA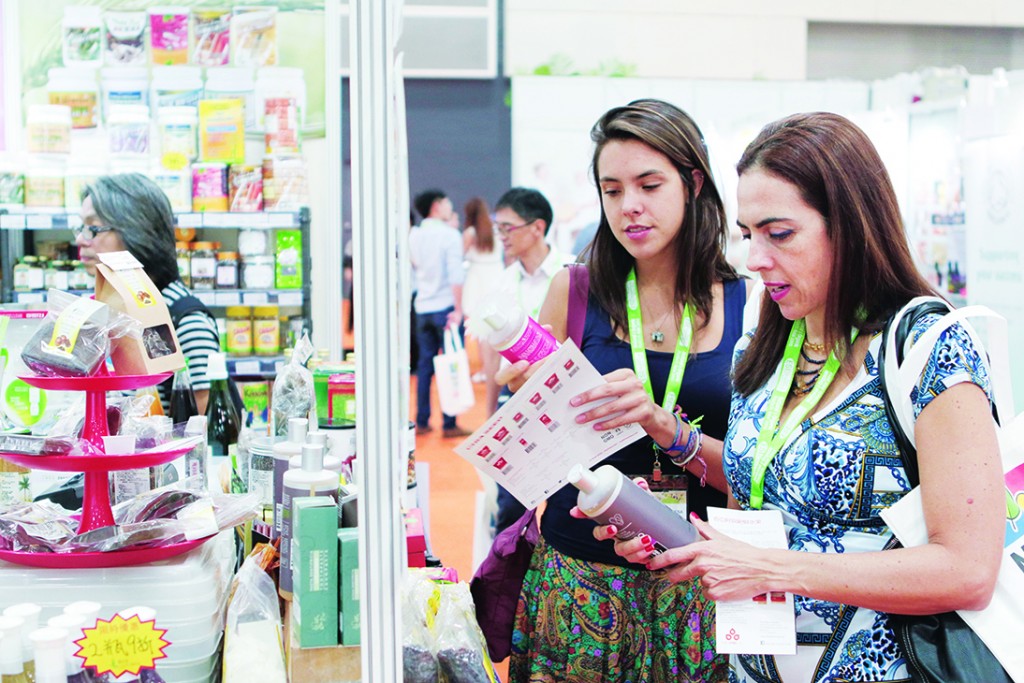 Natural and Organic Products Asia, also known as NOPA, is coming to town from August 31 to September 2 at Wan Chai's Convention Centre, and is the largest trade show in Asia for natural and organic products. If you're a fledgling natural business you won't want to miss the chance to snap up a booth to showcase your products to more than 8,000 buyers and industry insiders. And if you're simply passionate about a healthy lifestyle, there'll be workshops, seminars and networking opportunities taking place throughout the event.
For booth booking and more info on how to visit, email [email protected] or visit www.naturalproducts.com.hk.