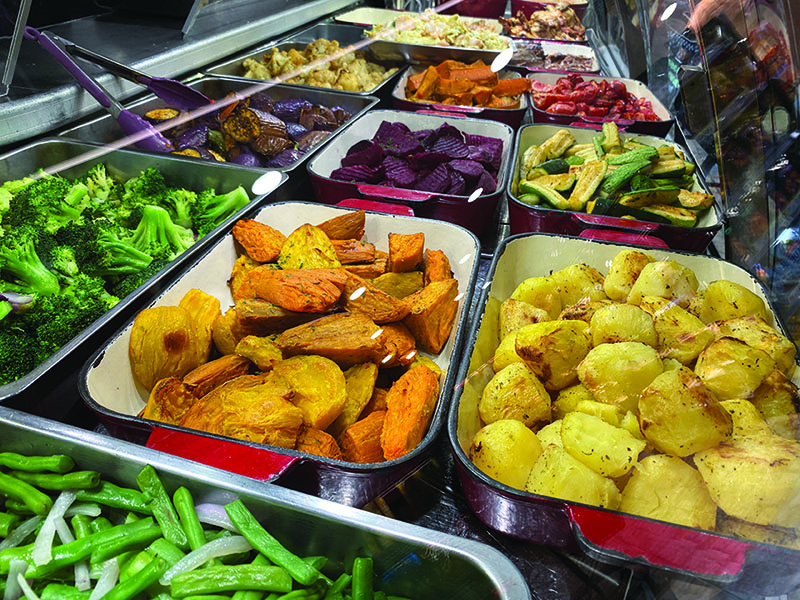 With a huge office crowd in Island East, there are plenty of healthy lunch spots to takeaway from, whether you want to eat al desko or take it outside and enjoy the sunshine. Try one of these tasty healthy lunch options in Taikoo and Quarry Bay.
Food Le Parc
Essentially a Park N Shop, but with an expanded food section for the lunch crowd. You'll find Chinese soups (vegetarian and non-vegetarian options both available), a salad bar and deli counter and and healthy-looking Korean rice bowls up with veg. Also has Nosh healthy meal boxes.
Shop 2 & 3, G/F, Westlands Centre, Quarry Bay, 2606-8658.
Ask For Alonzo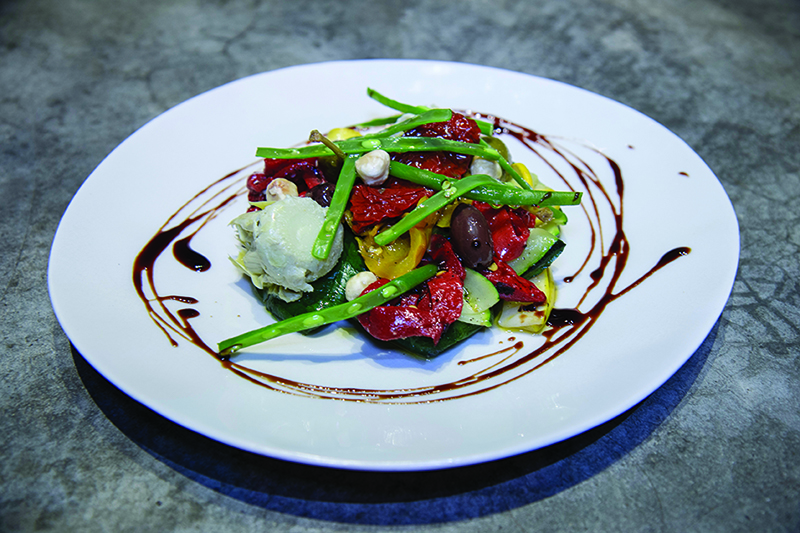 This neighbourhood Italian spot keeps things simple with its takeaway menu. Besides pastas and paninis, it also has healthy options, including a buffalo and mozzarella salad, tuna salad, or a zoodles primavera with capers and hazelnuts.
G/F, 18 Hoi Kwong St., Quarry Bay, facebook.com/askforalonzo.
Nutsy Coffee/Bonlicious
Forced out of their previous location due to a rent hike, Nutsy Coffee has now found a home in Blueprint, Swire's co-working space. It serves awesome co ee, while fellow tenant Bon-Licious handled the food. Expect a regularly rotating menu from fledgling chefs; this unique food startup incubator allows would-be restaurateurs to test their concept in a shared kitchen environment.
2F, Dorset House, Taikoo Place, Quarry Bay, 9245-2747, facebook.com/NutsyCoffee, bonlicioushk.com.
Nuttea
This small stand specialises in nut milk based drinks, but it also has a small menu of vegan meal sets available for delivery. Think nut crepes with various fillings, from avocado to apple salad, plus your choice of drink (nut mylk, banana oatmeal nut mylk or nutty latte), all coming in at $54-$62.
Shop 2, 36 Hoi Kwong St., Quarry Bay, facebook.com/NUTTEAHKTAIKOO.
CheckCheckCin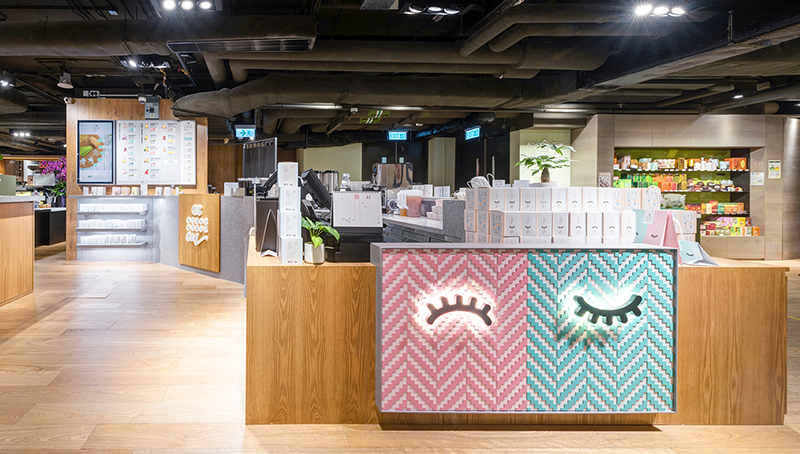 Inspired by Chinese Medicine, CheckCheckCin offers healthy teas, tonics and soups to ease a variety of ailments.
Shop 144, Cityplaza, 3419-1138, checkcheckcin.com
nood food
Found in Pure gyms and yoga studios all over the city, this reliable takeaway option runs the gamut for healthy bites; from brekky to sandwiches, salads and wraps for lunch, to savoury snacks when you need a mid-afternoon pick-me-up.
1/F, Lincoln House
Eric Kayser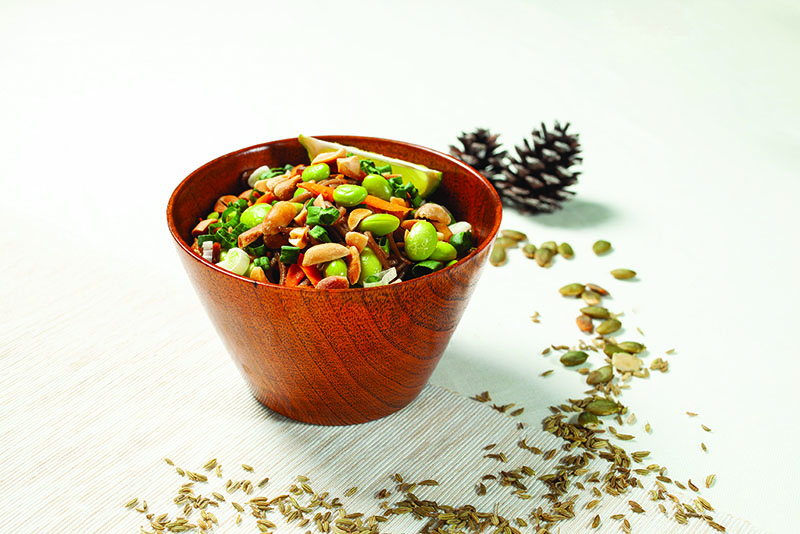 French-style bakery cafe serving healthy salads and sourdough sandwiches.
Lobby, Dorset House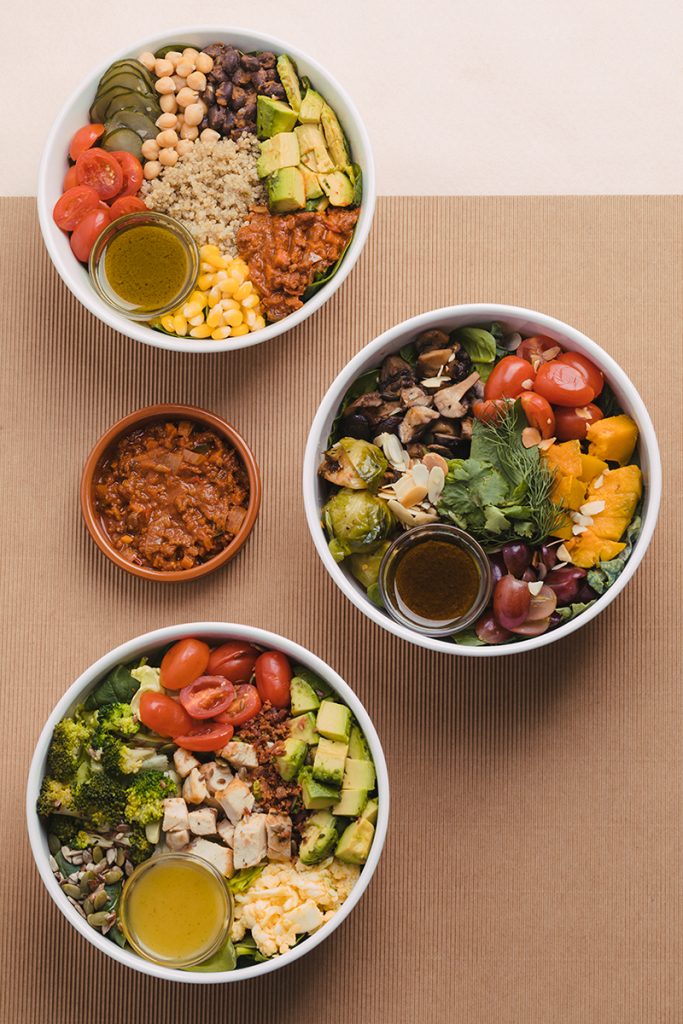 Salad Stop
Range of gourmet salads with a build-your-own option.
Lobby, Dorset House
Pret a Manger
Huge Pret opening this month, with sandwiches, salads and hot options.
Lobby, Devon House
TREATS
Food court in Cityplaza with lots of healthy options. Currently doing a Meat 2.0 promotion in collaboration with Green Monday.
2/F, Cityplaza
More on Liv: Your Ultimate Healthy Lunch Guide to Central & Soho