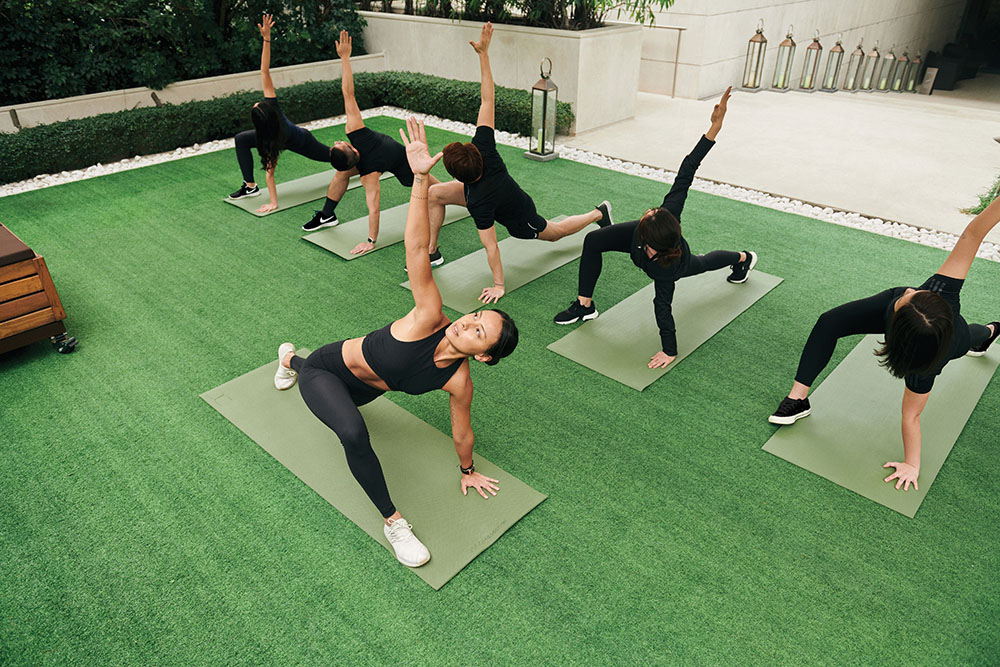 Faced with the prospect of yet another summer spent grounded from international travel, everyone needs some options for how to holiday at home this year! Here are some retreats in Hong Kong and other wellness-oriented options around town to check out.
Bliss Body Retreats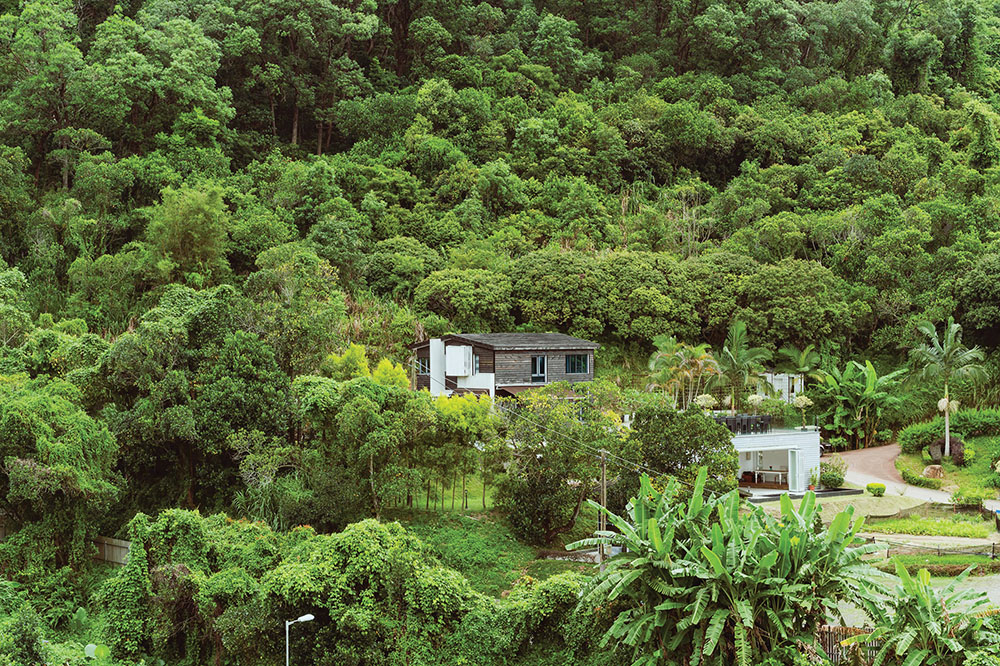 Located on a private eco-luxury farm in the New Territories, Bliss Body Retreat feels like a world away from the urban jungle. Currently, they offer two retreat types, each held over a weekend in July, August and September. Their signature retreat is a four-day getaway (Friday to Monday) which combines daily yoga, breathwork and meditation practices with other workshops and vegan cuisine. They also offer deeper spiritual practice with a three-day silent retreat and meditation immersion. Spots fill up fast as each event is capped at six people, so book now if you've got your heart set on attending this summer. Retreats start from July 5. Rates start at US$1,380, based on shared occupancy for three days.
Mandarin Oriental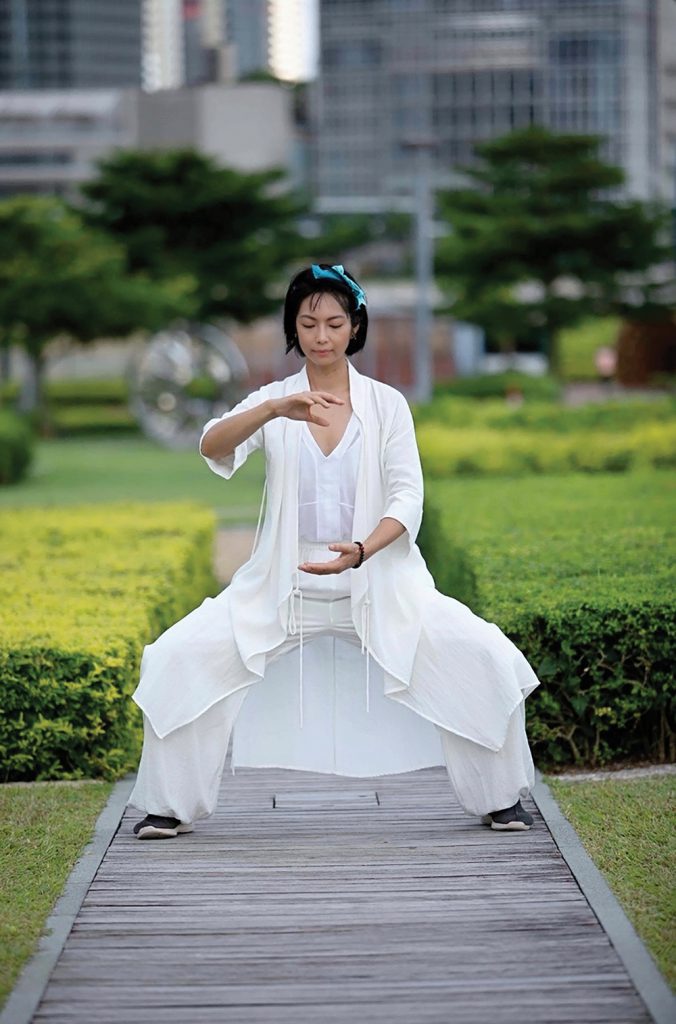 For those looking for a staycation with more flexibility, Mandarin Oriental has launched their Hong Kong Staycation by M.O. This package gives guests the option to book into in-house wellness sessions with the hotel's visiting practitioners during their stay. Current sessions include TaiQi Yoga with PURE yoga teacher Ella Tham, and a hypnotherapy workshop. And for some added value, the promotion also comes with a 30 percent discount at some of the Mandarin Oriental's restaurants. Choose your own experiences and meals, for a build-your-own wellness retreat! From $1,963 per night + 10 percent service.
mandarinoriental.com/hong-kong/victoria-harbour/ luxury-hotel
Bamboo Yoga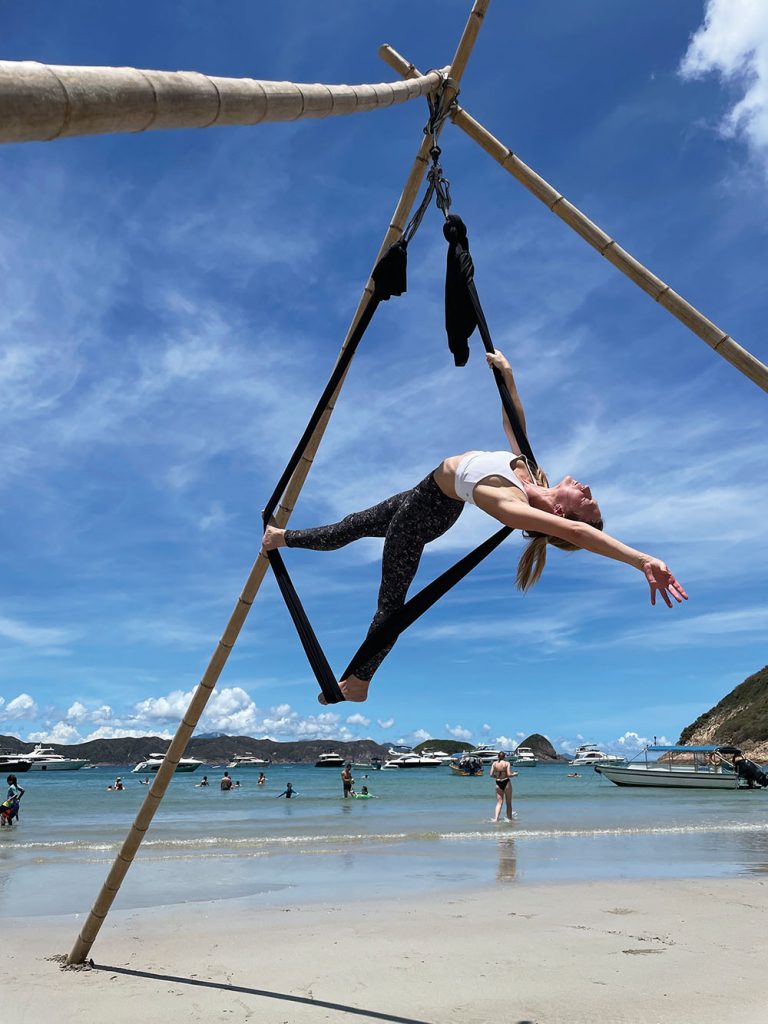 Bamboo Yoga returns to the shores of Sai Kung this summer, with their popular one-day aerial yoga and hiking mini-retreats. Facilitators break the day up into three smaller workshops, kicking off with a morning vinyasa flow aerial class at White Yoga in Kwun Tong, followed by a short hike from Sai Wan Pavilion to Tai Long Wan beach, and culminating in another 2.5 hour beach aerial yoga session on bamboo tripods over the water. If you've never tried your hand at aerial yoga before, fear not; it's beginner-friendly and staff are experienced enough to make you feel at ease. The whole thing wraps up by late afternoon, at which point you can grab a boat back to Sai Kung town, or hike back to the Pavilion trailhead and be home in time for dinner. Costs $888 per person.
Upper House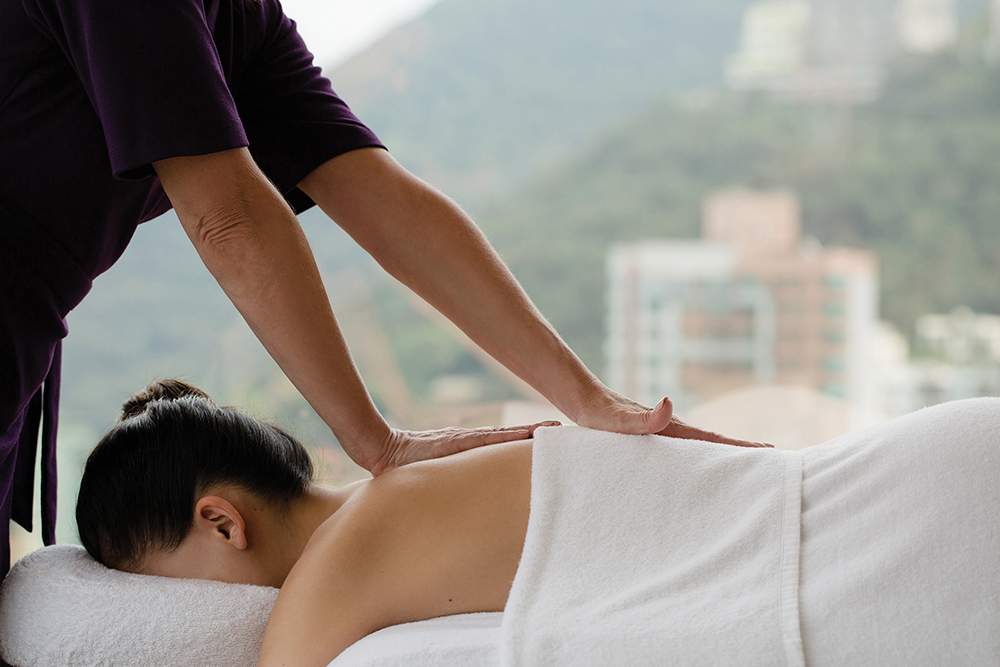 Fancy a getaway without having to go to the very edge of the city limits? Upper House's 24-hour #WellnessOnTheRoad package could be just what you're after. This wellness-oriented promotion starts with a selection of cold-pressed juices as a welcome treat, plus a surprise gift. You'll get complimentary access to all group classes at the hotel, as well as a one-hour in-room massage for two, which alone is valued at $2,400. There's also
a daily set breakfast for two and complimentary mini-bar access. Enjoy flexible check-in times, and a full day of pampering and self-care at this centrally located hotel – what could be better? From $4,100 + 10% per room per night.
Happiness Factory
After the sold-out launch of their inaugural weekend retreat back in April, Happiness Factory is returning to The Peninsula on June 19 and 20 for two days of pure relaxation. Bringing together some of the city's best practitioners for a packed schedule of classes and workshops covering yoga, sound healing, meditation, breathwork and more, Happiness Factory promises to provide a weekend packed with wellness activities. Expect sunrise yoga, an evening sound-healing gong bath, and a Wim Hof Method workshop and ice bath experience. You'll also get a gift bag, and if you fancy going all out and treating yourself, a 15 percent discount at The Peninsula Spa. Start from $6,478 + 10% per night.
Natural Plus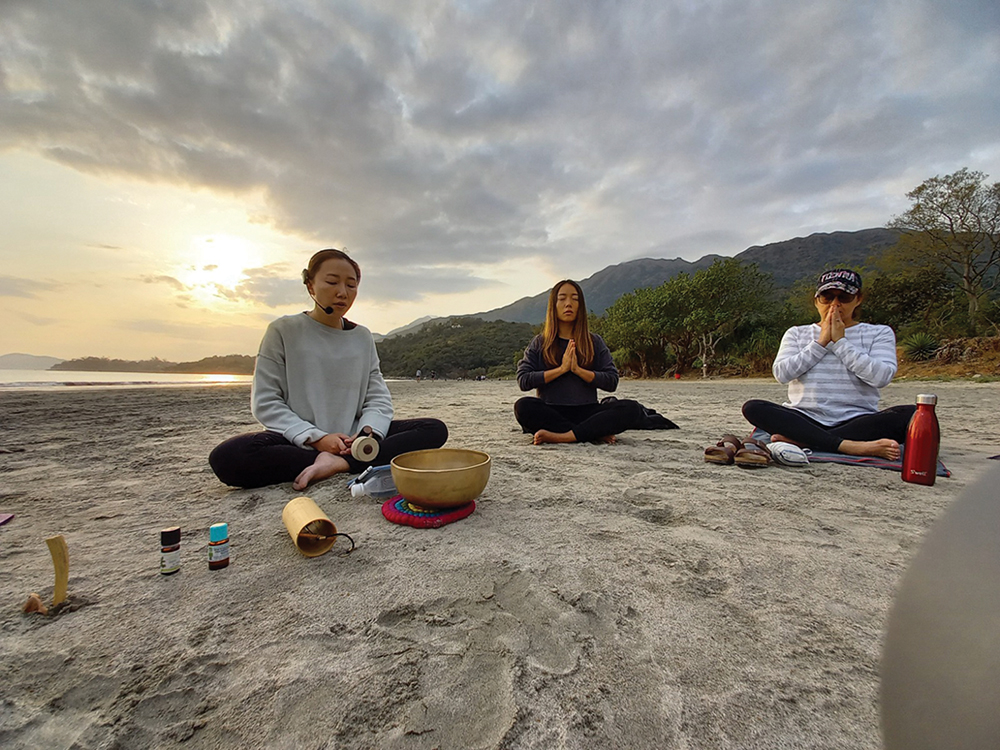 Nestled among the bucolic nature of Lo Wai Village, the Enzyme Nutrition Detox Retreat from Natural Plus takes a simpler approach. There are no hotels here; only camper vans equipped with hot showers, air conditioning and WiFi for a fun glamping getaway. More focused on nutrition education, all your meals are provided to you, and preceded by an enzyme drink which primes the stomach for optimal digestion and absorption. Join in with activities like eco-farming, cooking, yoga and meditation during your stay, or just bask in the quiet, rural setting of Lantau's mountains. The next scheduled retreat takes place June 9-11. Cost $5,998 per person for a two-night stay, 50 percent off a second occupant.
11A, Lo Wai Village, Pui O, Lantau, 9708-2233, naturalplus.com.hk
Cheryl Rodriguez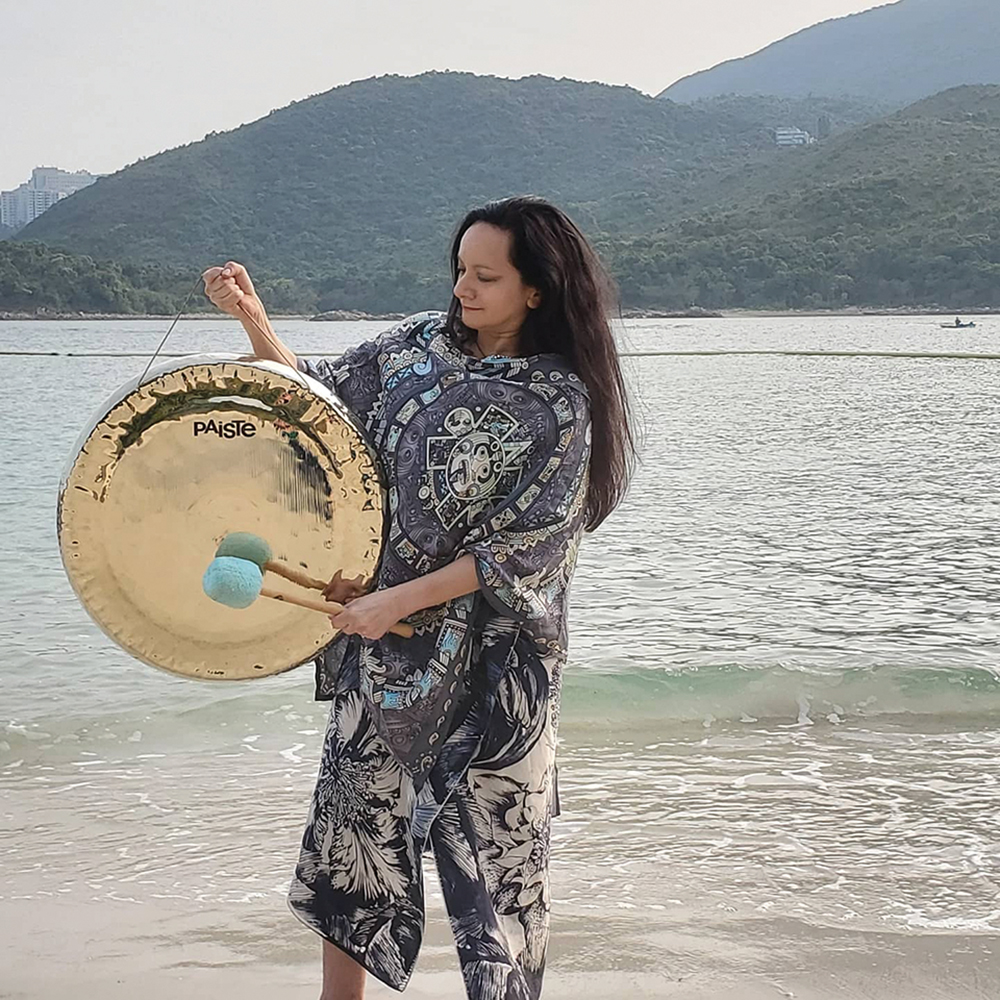 Sound meditation coach Cheryl Rodriguez has hosted several yoga and sound meditation sessions at Sai Kung's Pier Hotel, and plans to offer an extra- special weekend retreat in September to mark the end of summer. The retreat is tipped to take place in a private villa that allows guests to escape and connect through movement, sound and nature. Besides the upscale setting, guests will also enjoy an itinerary of daily group yoga and sound meditations, vegetarian-friendly meals and optional private sessions. From $6,500 per person.
IG: @cheriko_wellnessnomad
Kerry Hotel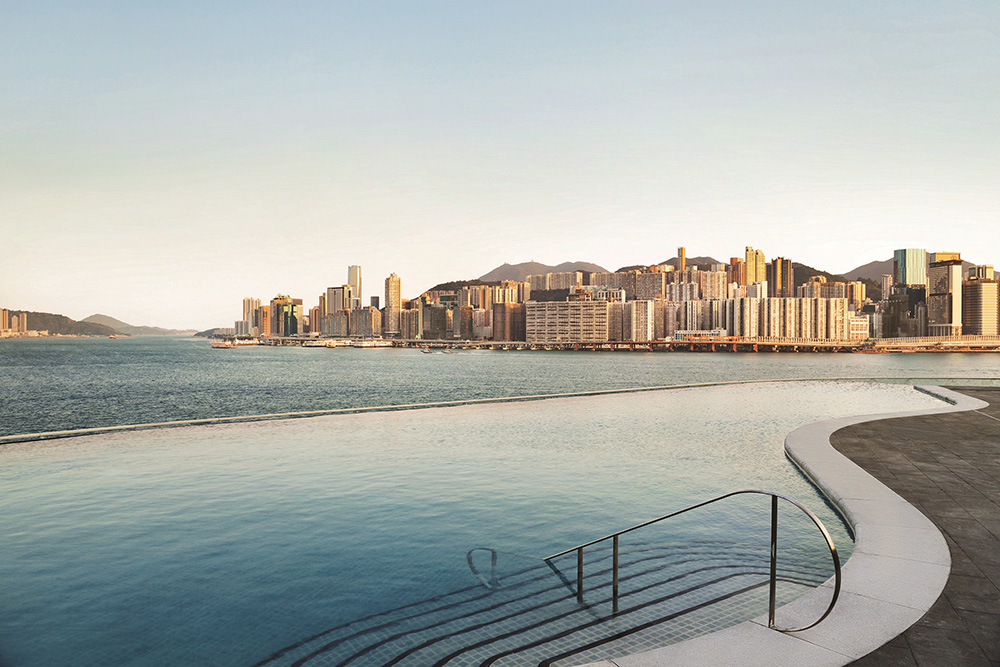 Looking for something a bit less spenny? Try the daycation at Kerry Hotel, which gives you a full-day pass to their the harbourside infinity pool and a
set poolside lunch. You can also opt for a few fun add-ons, like a bottle of Champagne or a 60-minute massage treatment, for a discounted rate too. Costs $500 for day-pass and set lunch.