Ninja Camp was the most buzzed-about fitness retreat of 2015, combining hardcore workouts with healthy gourmet cuisine to nourish mind, body and soul. Johannes Pong finds out what all the fuss is about.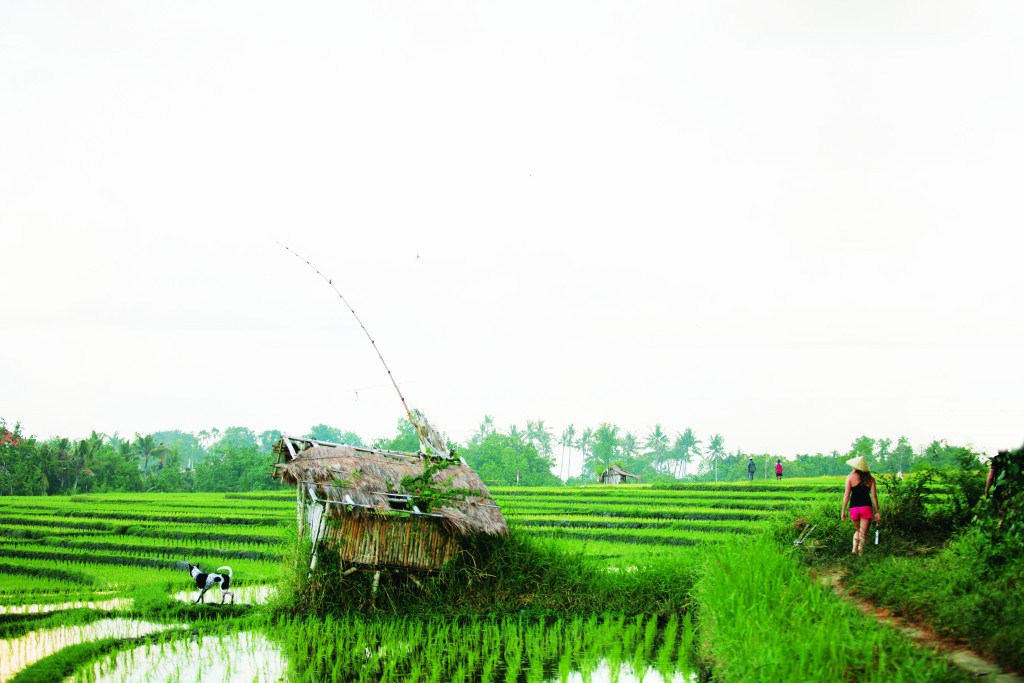 When I told people that I was going to Ninja Camp – or to give its full name, Ninja Camp by Chosen – friends prayed for my life. I can count the number times I've been to the gym on two hands. Was the Balinese retreat really as hardcore as devotees made out? Fortunately, I met Ninja Camp's co-founder John Stanton at a juice bar on Hollywood Road, who assured me that it's a relaxing retreat – albeit with three daily workouts before breakfast, lunch and dinner. He did forewarn me that I'd be gently pushed out of my comfort zone through experiential learning – think parkour, canyoning, Crossfit and surfing. I grimaced. "Oh you'll love the food component, don't worry", he said with a reassuring smile.
If I have to exercise thrice a day, the three meals better be damn good. The camp's consultant nutritionist is Elisa Haggarty of Culinary Farmacy, a holistic nutrition consultancy. Haggarty is a graduate of the Natural Gourmet Institute in NYC, the top culinary school in the States for health supportive cooking. She's also lived in Hong Kong, and is inspired by traditional Chinese medicine and its "food as drug" philosophy. She was charged with bringing our bodies back into balance with functional dietary upgrades, and to teach us to eat with awareness, not guilt.
Actually feeding us on the day-to-day was Australian chef Josh Davies. Starches were cut to a minimum (sugar is the enemy), with lots of protein and fresh organic greens to replenish us after physical exercise. Like the camp's boutique fitness programme, daily meals are designed to nourish, but not deprive us of pleasure. Wholesome highlights included grilled tender pork tomahawks seasoned with sage and rosemary, and succulent barramundi steaks with crisp skin and homemade tartar sauce. While nobody in our camp was strictly vegetarian, chefs can cater to any dietary requirements (vegan; gluten-free). For instance, Haggarty cooked up a vibrant lentil salad one day, with zucchini and carrots, topped with shiitake "bacon" and toasted walnuts –a vegetarian meal packed with protein and blood sugar friendly to boot.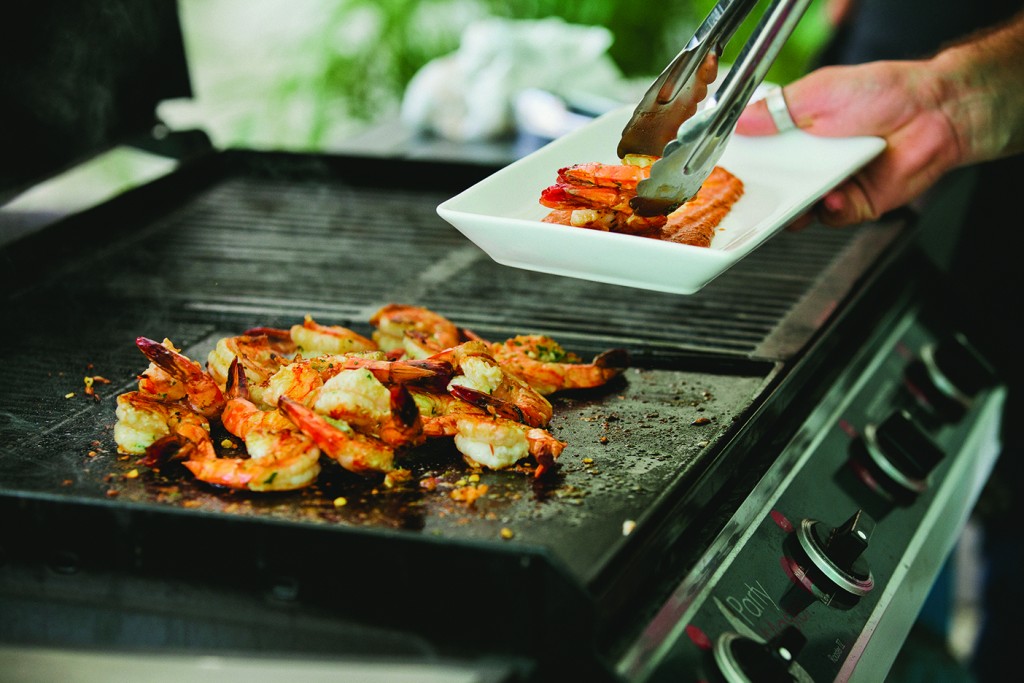 Unlimited access to healthy snacks supported our enhanced activity levels: Ninja Shakes of raw cacao, almonds, bananas, cashews and chlorella; anti-inflammatory elixirs such as turmeric and apple tonic. 24-hour cold press organic coffee with young coconut water was especially crucial when we woke up on the first official morning of camp at 5:45am to go through our baptism of water – canyoning down the Gitgit Waterfalls in North Bali. Whether it's abseiling with rope work or just jumping down multiple cascades, we were prompted to be mindful when dealing with nature.
The next day we went to the Superhero Factory in Seminyak. Learning how to do actual ninja rolls, backflips from a wall like Spiderman and parkour techniques was a real treat. Our incredible instructor Tah Riq enlightened us all with the simple fact that getting past physical obstacles trains our mind to overcome mental and emotional obstacles as well. It doesn't hurt that he's a model either.
For the Crossfit part, coach Taylor Rank – looking like a fierce viking with a shaved head, tats and lumbersexual beard – was flown in from Dubai. He ranked second place at the 2012 CrossFit Games
 Asia. As I've only experienced Crossfit one other time in my life, Rank proved to be a patient partner and a coach. He explained reps and stances thoroughly during our first WOD, and pushed with just the right amount of tough love for me to shed self-doubt. I felt like death for 15 minutes afterwards (who doesn't?) but it became a surprisingly satiating experience. For the second WOD at camp, I grew to enjoy kettle bells and sit-ups. What?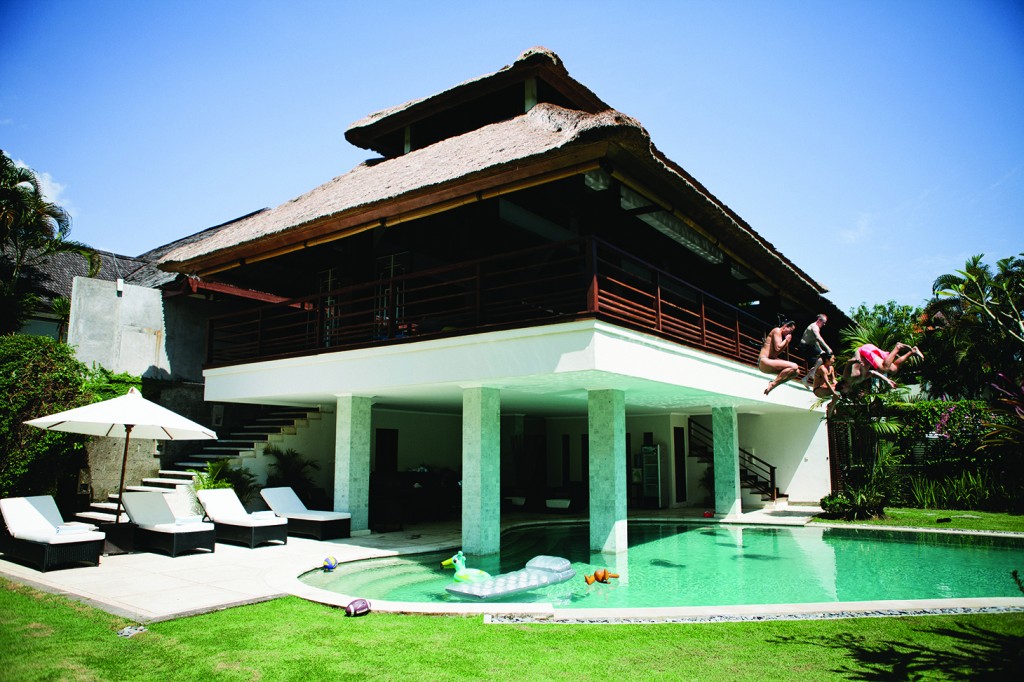 There is a lot of down time for naps, massages and just lounging at the pool of our private villa. And if you do feel like sleeping in, you are allowed. (OK, I skipped surfing on Wednesday morning). But after a week of being pushed to stretch my mental and physical limits and eating meals of optimal nutritional value, my mind and body was toned and energised with renewed vigor to return home and start living fearlessly.