A new era in Hong Kong's healthy dining scene arrived last October when vegetarian restaurant Grassroots Pantry restaurant moved from a tiny space in Sai Ying Pun into a prime, 60-seater location on Hollywood Road. Chef Peggy Chan, the restaurant's founder, talks to Liv about the project, and why wellness begins in the mind.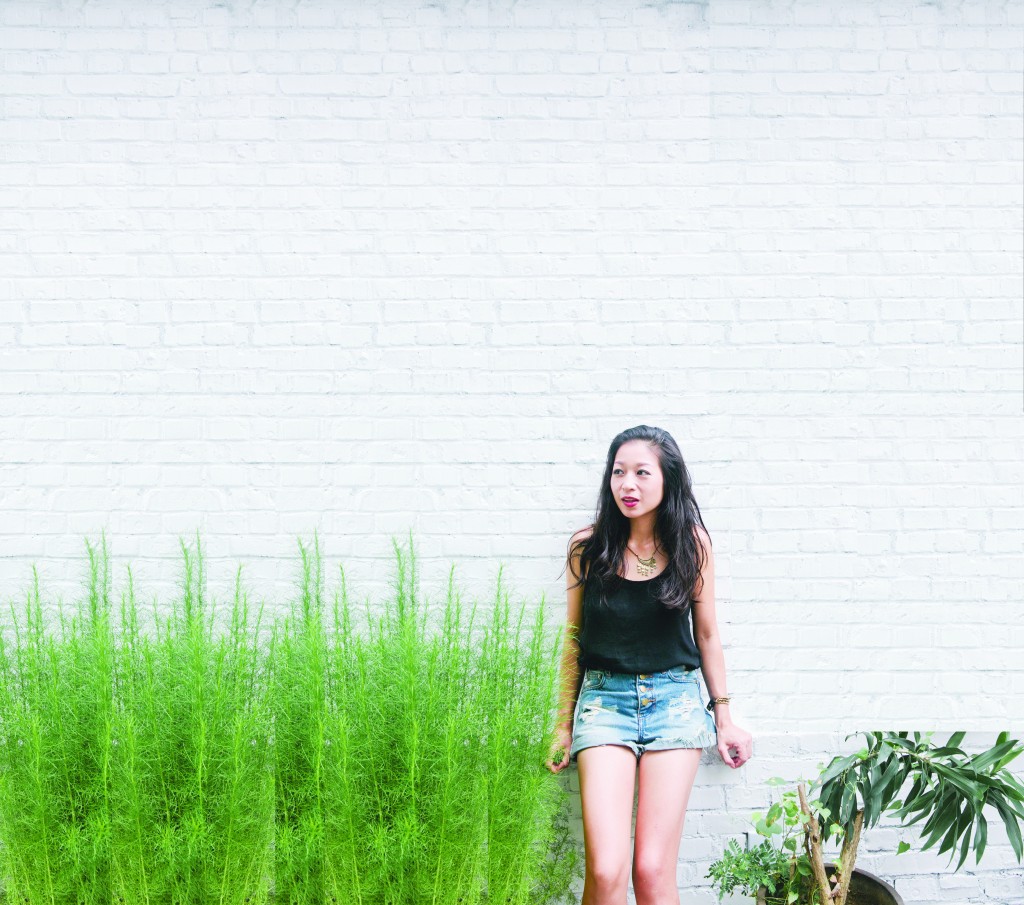 I developed a very strong belief in non-violence just before I turned 16. Wellness to me is all rounded and exudes from within, beginning from your thoughts to your speech and then to action. How we eat, what skincare to use, and how often we exercise is all entirely cosmetic.Our mind is what we should nurture first and foremost.
I set up Grassroots Pantry to raise awareness of the food systems we are faced with in this modern age and era which ultimately affects the society we live in. All of our consumption decisions bring forth a strand of issues that needs to be attended to immediately by the current generation and the generations thereafter.
To me, being healthy means to think with positive thoughts and to avoid negative speech, gossip and slander. To speak with kindness, give without asking for anything back and to act with integrity.
I keep fit by staying productive. My work allows me to do that often. I also enjoy yoga, hiking and circuit training.
The hardest thing about running a business
is learning the fine art of balancing soft and hard. Be firm, but not overtly aggressive. Stay giving and compassionate, but not so much that people take advantage of you.
When I get stressed, I go take a walk in nature. Or have a glass of wine.
There is an interview I read of Ivanka Trump in which she quoted, "A scale is only in balance for a brief second. Inevitably, the pendulum swings. It's impossible to maintain". I strongly believe that, as I've tried to balance my work and my life and failed.
I've eventually stopped trying and have taken more of a "prioritize" approach. What is most important NOW in order to serve the better good?
When I'm feeling demotivated, I take a trip in solitude. Being alone allows me time to meditate, helps me reflect and stirs up my creative juices. I always return rejuvenated.
The hardest thing I've ever done is raise capital for project 108 [the new restaurant], negotiating on the lease while running both shops in Sai Ying Pun. Then having to deal with trivial staffing and neighbourhood issues as well as setting up the new location, all within nine months.
I call it my first nine months of pregnancy. I'm most proud of a life that is abundant.
Never live with regrets. Learn from your mistakes and move forward.