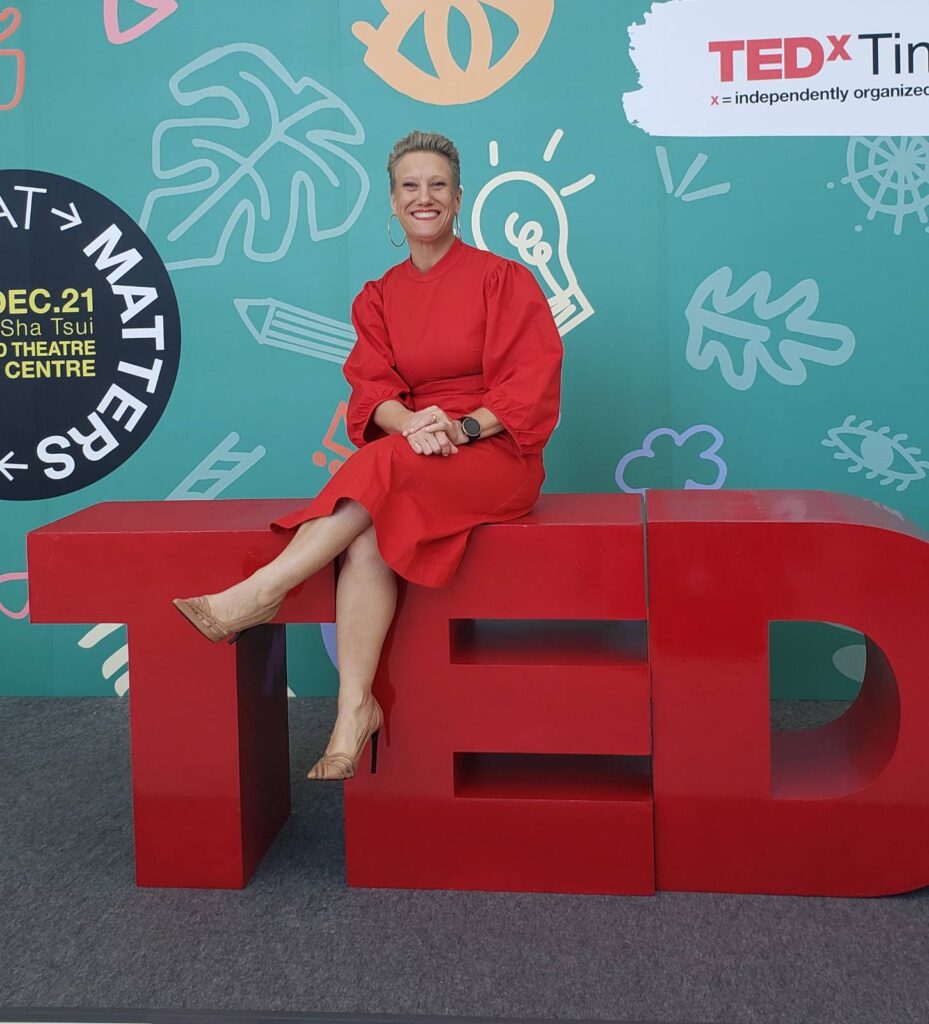 Betty Grisoni is no stranger to challenges. As a prominent member of Hong Kong's LGBTQ+ community, she has been involved in helping to shape Hong Kong's queer scene for more than 20 years through advocacy events such as Pink Dot and Les Peches. The co-founder of coaching company Neo Transformation Coaching, together with her partner Abby Lee, she also consults corporates on Diversity, Equity and Inclusion, helping to make the the workplace safe and welcoming spaces for sexual minorities. Betty has also undergone a significant personal transformation, losing more than 70 kilos and taking up trail-running after more than a decade living a sedentary lifestyle. With a newfound passion for helping others overcome challenges, she founded Neo Transformation Coaching with her partner, Abby Lee, to help coach anyone feeling personally or professionally "stuck." She talks to Liv Magazine about her journey.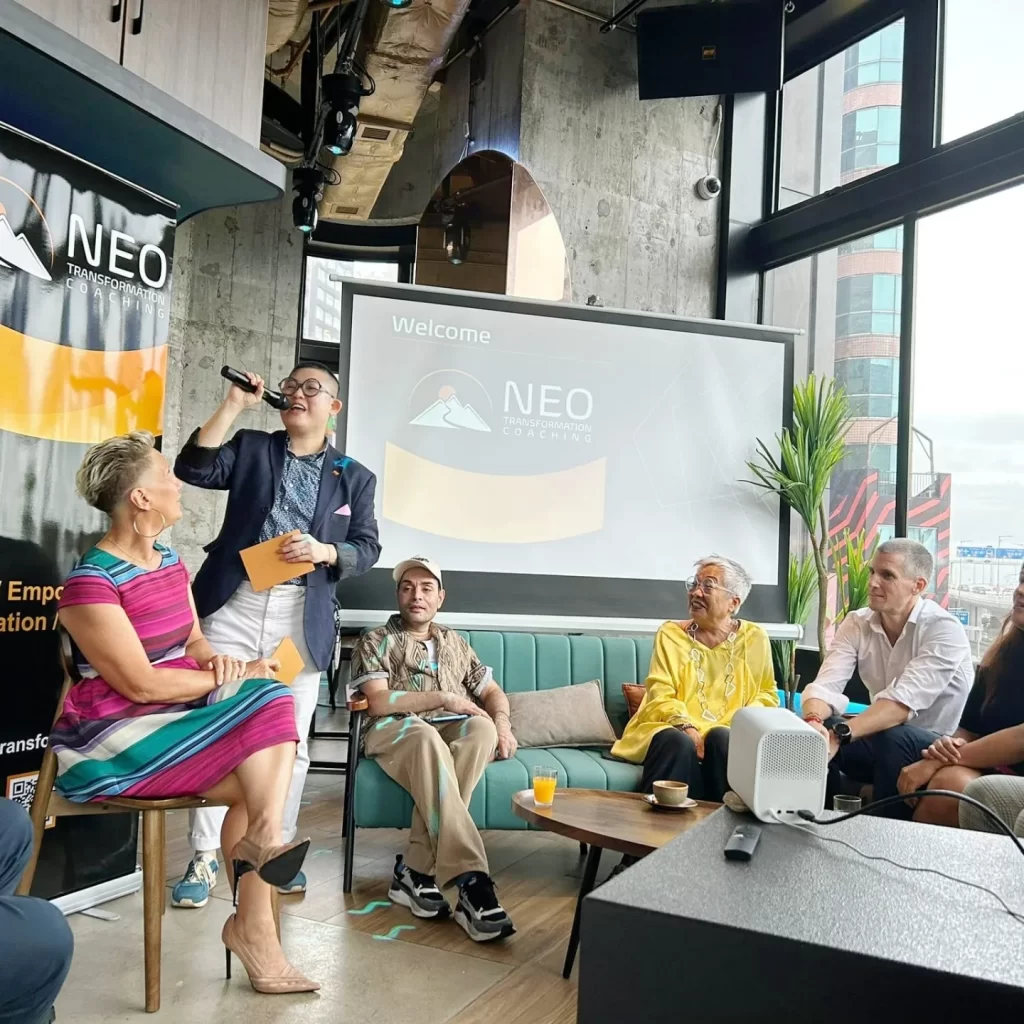 Tell us about Neo Transformational Coaching.
We offer a range of coaching services that meet the needs of each individual or organisation we work with, including personal and motivational coaching and mindset training. Our approach is based on the principles of personal empowerment, which involves helping develop the confidence, self-awareness, and resilience needed to achieve goals. We use a range of techniques and tools, including active listening, questioning, and feedback, to help individuals or teams identify their strengths and weaknesses, set goals, and develop action plans.
You offer subsidised coaching for members of the LGBTQ+ community that may not otherwise have the means to pay for these services. Can you tell us more about their specific needs?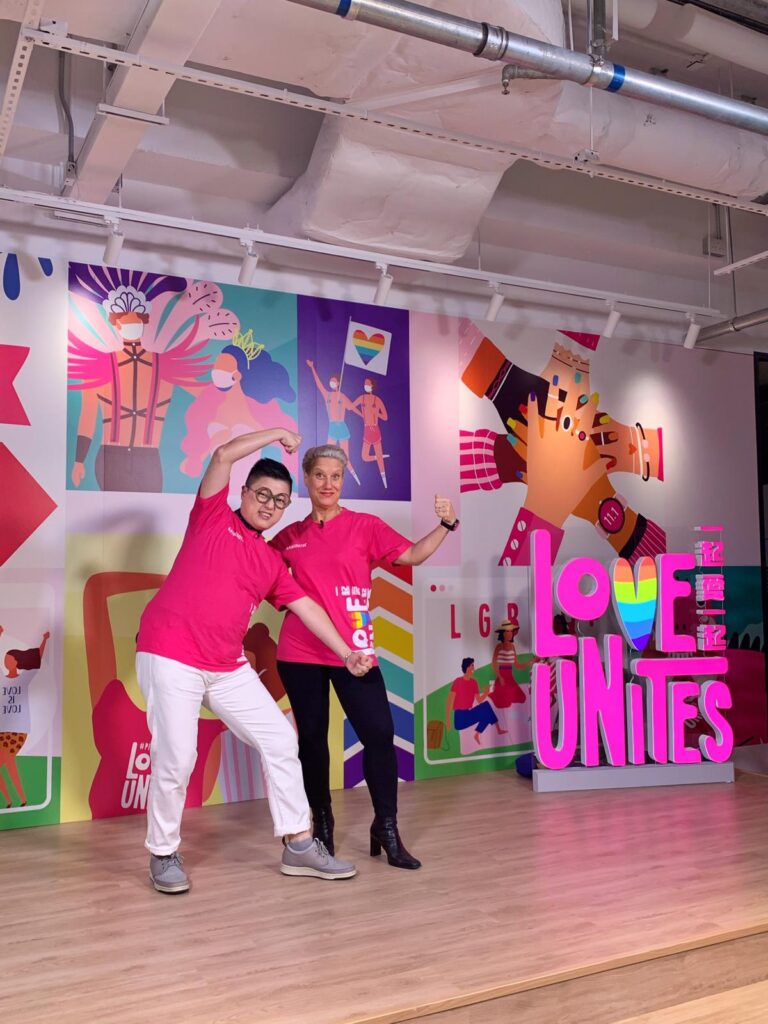 LGBTQ+ clients may have unique needs, for example support in navigating coming out or support in exploring and affirming their gender and sexual identity.
Internalised stigma and shame: Many LGBTQ+ individuals may struggle with internalised stigma due to societal messages that suggest their sexual orientation or gender identity is wrong or abnormal. We can help clients to develop a healthy sense of self-worth, so that they can feel proud of who they are.
Coming out: Coming out can be a difficult process for LGBTQ+ individuals, as they may fear rejection or discrimination from family, friends, or colleagues. We can help clients to navigate this process by providing them with guidance and support, helping them to build a support network, and assisting them in developing coping strategies for dealing with rejection.
Relationship issues: LGBTQ+ individuals may face unique challenges in their relationships, such as navigating non-traditional relationship structures or dealing with discrimination and stigma from others. As a life coach, we help clients build healthy relationships, communicate effectively with their partners, and develop strategies for coping with relationship challenges.
Career and workplace issues: LGBTQ+ individuals may also face discrimination or harassment in the workplace, which can be detrimental to their career advancement and overall well-being. We help clients to find supportive workplaces, develop strategies for dealing with discrimination or harassment, and build confidence and skills to achieve their career goals.
As a committed interracial lesbian couple, with our experience of over 20 years of activism, we believe we can help LGBTQ+ clients to navigate the unique challenges they may face and develop strategies for building a happy, healthy, and fulfilling life
Tell us a little more about you own wellness journey.
I realised that my physical and mental health were getting to a point of no return after overindulging one Clockenflap long weekend. I felt that I needed to know the state of my body and so I went for a very thorough checkup at a local private clinic. After two days of tests, the results were not as bad I imagined… but I was 70 kilos overweight. My cholesterol levels were through the roof. I was given a prescription for statins which I would have had to take for the rest of my life. After asking if I could skip the drugs and change my lifestyle, I was told that at my age there was nothing I could do and that there was no way I could lose enough weight to be healthy. When I got home, I cried a lot, and that massive bout of depression was my rock bottom. But it prompted me to take my health more seriously and make significant lifestyle changes to improve my overall well-being. I am now an ultra-marathon runner!
If you are facing a lack of direction in life, what are a few things that you can ask yourself that might help to bring a little clarity?
At Neo Transformation Coaching, we believe in the power of questions and conversations to find a clear path through challenges.
We usually help our clients reflect on what is most important to them in life. Identifying values and priorities can help our clients make decisions that align with what is truly important to them. We also help them to think about the things that they enjoy doing the most. Identifying passions can help to identify potential paths or careers. We also discuss, in a structured manner, what are our clients' strengths and weaknesses. Knowing our strengths and weaknesses can help us identify potential career paths or areas for personal growth.
Other questions we will ask are related to goals and aspirations. We help our clients identify goals that can help to make decisions that move them closer to achieving those goals. We also never miss to discuss what are the fears and limiting beliefs can hold them back from pursuing their dreams and goals.
These questions and taking time to reflect can be done independently to a coach but an empowerment coach can help navigating them and give a better clarity and direction and therefore save our clients lots of time and heartache.
Read more: meet our 2023 Women of Wellness in our Wellness Coach category!