Explore Sri Lanka's Galle Fort on foot, and you'll find a treasure trove of art, culture and delicious cuisine. By Caryn Yap
Few destinations really have it all. If you want to admire crystal-clear tropical seas, you might have to sacrifice top-quality dining. If you're after a shopping and spa trip, you may miss out on seeing some historic architecture. Yet, incredibly, Galle Fort in Sri Lanka, which has been recognised as a UNESCO World Heritage Site, has all of this and more.
Perched on the southern tip of Sri Lanka, Galle Fort was first built in 1588 by the Portuguese as a military outpost in Sri Lanka. A few decades later the Dutch took over and expanded the town, filling it with grand colonial buildings with soaring ceilings and expansive verandas. But the colonial history doesn't end there – the British took control in 1796 and held on until 1948, when Sri Lanka gained independence.
All of this can be seen on a tour of the fort's ramparts, which can easily be explored on foot. Over one side of the wall, you see into the town itself and can admire the impressive colonial architecture. On other side, there's nothing but the Indian Ocean.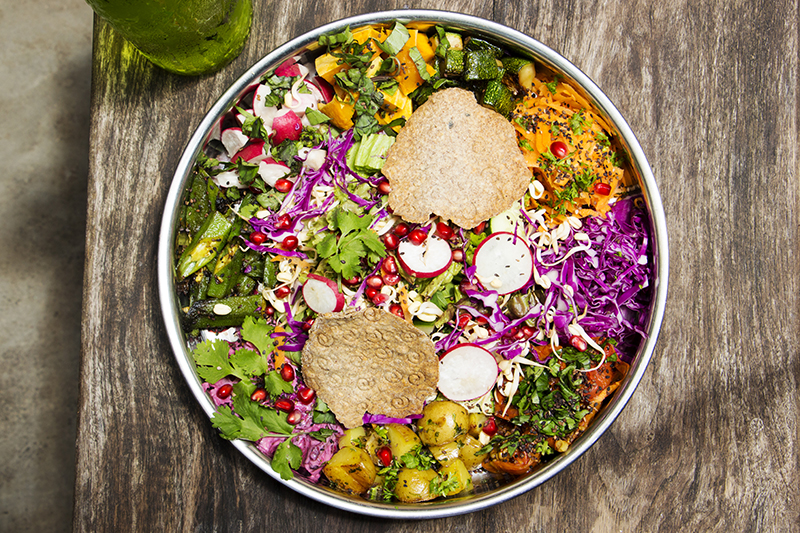 You're likely to work up an appetite walking around the fort, and luckily there are plenty of restaurants to choose from. For a light and healthy lunch, Poonie's Kitchen is a must. Owned by former Hong Kong residents, Jo Eden and her husband, all their ingredients either come from their own farm or from organic farmers in Sri Lanka's hill country. Don't leave without trying the Thali Salad, which is made up of different types of vegetables, fruits and seeds depending on what's fresh that day. The freshly pressed juices and smoothies go perfectly with the food, all of which are made from fruit grown in Jo's own garden.
Shop Local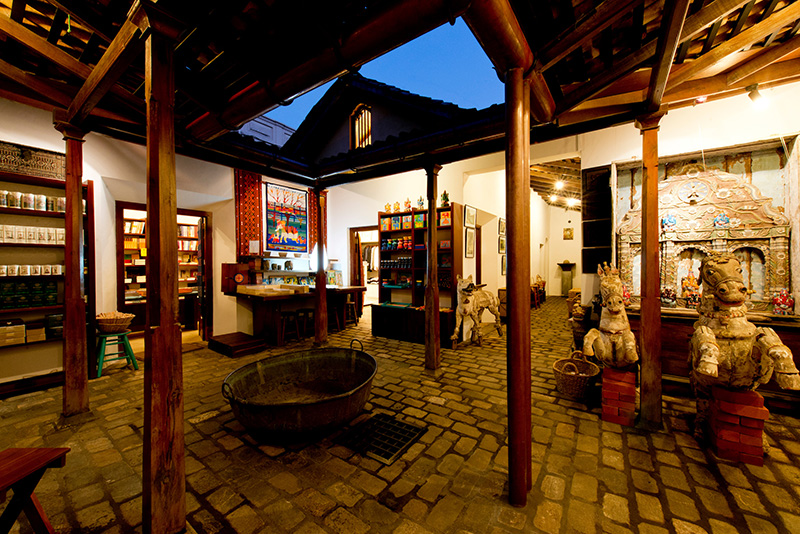 As Galle was a trading centre for hundreds of years, it's perhaps not surprising that it's home to some fascinating stores. Fans of fashion and design should make a beeline for Barefoot, the brainchild of designer Barbara Sansoni. Barefoot stocks a huge variety of brightly coloured, locally-woven fabrics and clothes, as well as a range of crafts that are all made in Sri Lanka. Products in Barefoot are made almost exclusively by women, many of whom work in small workshops set up by Sansoni that are dotted around the Sri Lankan countryside. Couriers zip between these workshops and Barefoot, so the craftswomen don't have to spend long hours travelling away from their work and families.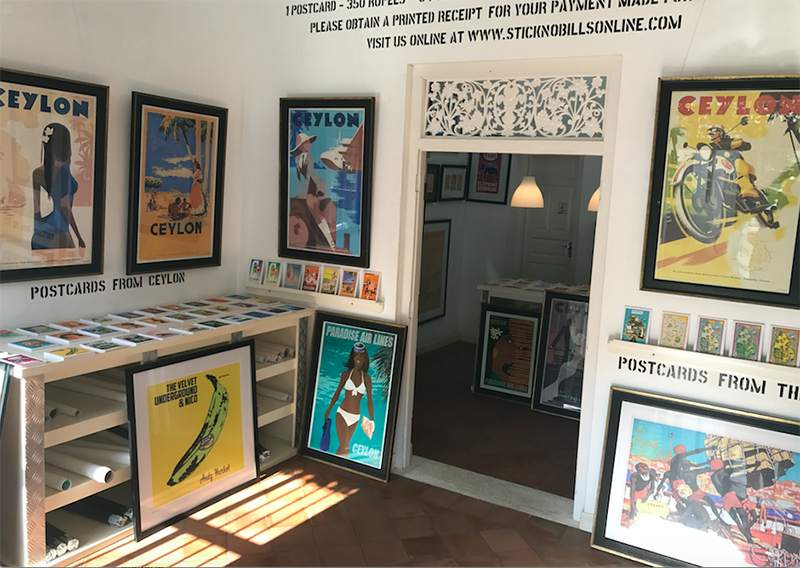 Just a few metres from Barefoot is Stick No Bills Poster Gallery, a gallery and store selling rare travel posters dating from the late 1800s through to the early 1980s. The store has the world's largest selection of travel posters of Sri Lanka, including multiple rare prints from before 1972, when Sri Lanka was still called Ceylon. Alongside all these vintage posters, Stick No Bills also designs and prints its own travel posters of Sri Lanka and stocks an array of postcards. A portion of the proceeds go towards numerous eco, conservation and humanitarian projects in Sri Lanka including the Sri Lankan Wildlife Conservation Society, the Galle Heritage Foundation, the Clarendon Foundation's "Children with Cancer" project and many other worthwhile charities.
Spa Time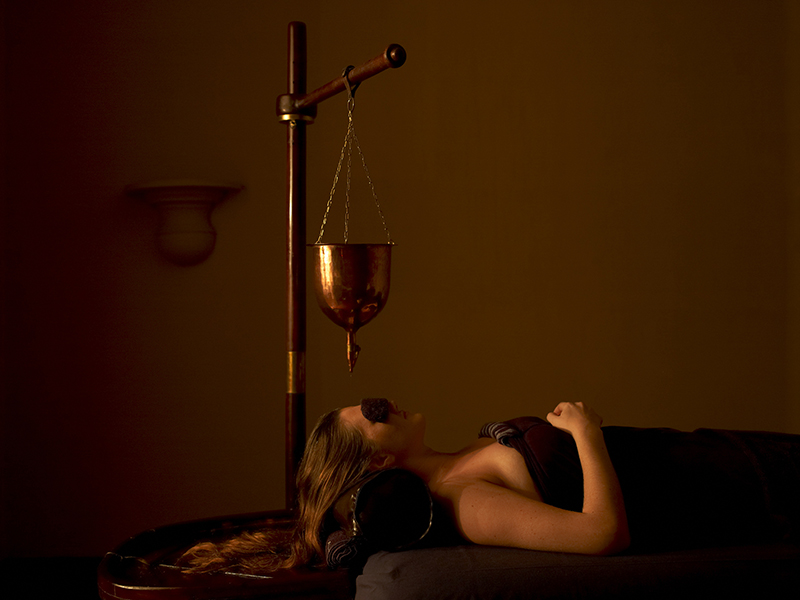 After you've bought all your souvenirs, take a much-needed break at The Baths at Amangalla. Sri Lanka is famous for its Ayurvedic treatments and the spa at Amangalla combines the ancient traditions of Ayurveda with the luxury of the Aman. After a consultation with the resident Ayurvedic doctor to check my "dosha," the doctor recommended I try the Shirodhara treatment to help my insomnia and bring my body back to harmony. A continuous, rhythmic flow of bespoke medicated warm oil was poured onto my pineal gland (third eye) and then slowly moved across my forehead for half an hour which was followed by a relaxing Ayurvedic head massage focusing on my marma points to stabilise my nervous system. An added bonus was that the oil was extremely nourishing for my hair too.
Dinner and Dessert
For dinner, check out local institution, The Fort Printers, a boutique hotel set in an 18th century mansion at the centre of the fort. Over the past two centuries, the building has been a Buddhist school, a branch of the bank of Ceylon and a printing press, which was active until 2002. Now, the mansion houses 13 luxurious suites and a restaurant that's famous for its seafood, which is either line-caught locally or from sustainable sources in the north of the country, and locally-sourced organic produce. The chefs change the menu daily but it's likely to feature locally-caught fish and traditional Sri Lankan curries. Yellowfin tuna is abundant in the waters surrounding Galle, so opt for that if it's on the menu.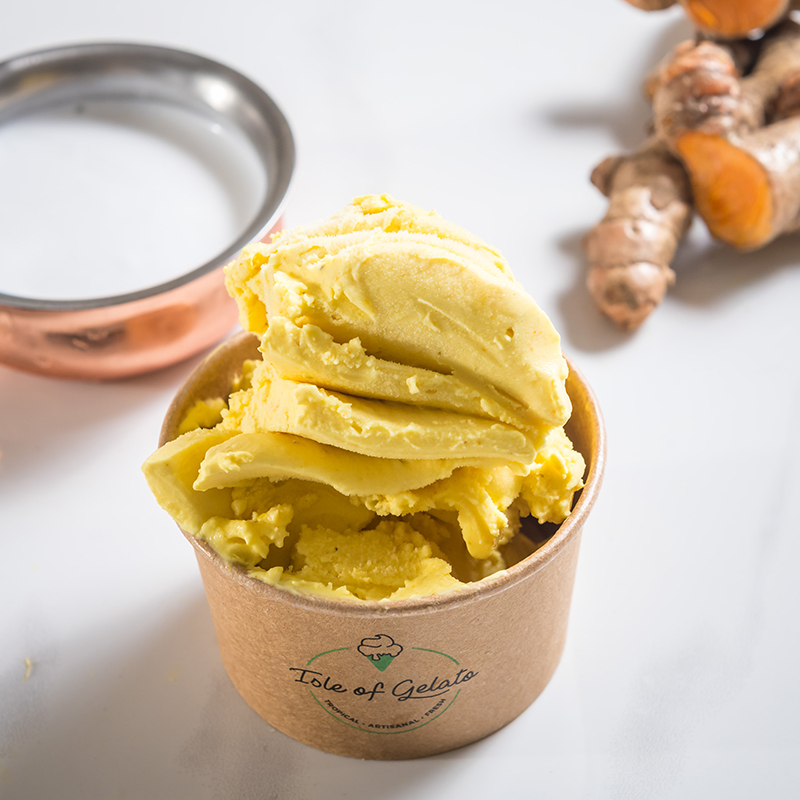 Make sure you save space for dessert and walk over to Isle of Gelato which showcases Sri Lanka's fresh fruits and local spices, It's the only gelateria in the country to make all its ice creams and sorbets from scratch without using any additional colourings or flavourings – not even natural essences. I loved the zesty orange and cardamon gelato and watermelon and mint sorbetto, but for something really special, try one of the gelatos created in collaboration with award-winning Chef Peter Kuruvita – the creamy Golden Milk Sorbet, a mixture of turmeric and coconut milk; the jackfruit sorbet; or the apple wood sorbet made using local fruits -all three of these flavours are suitable for vegans.