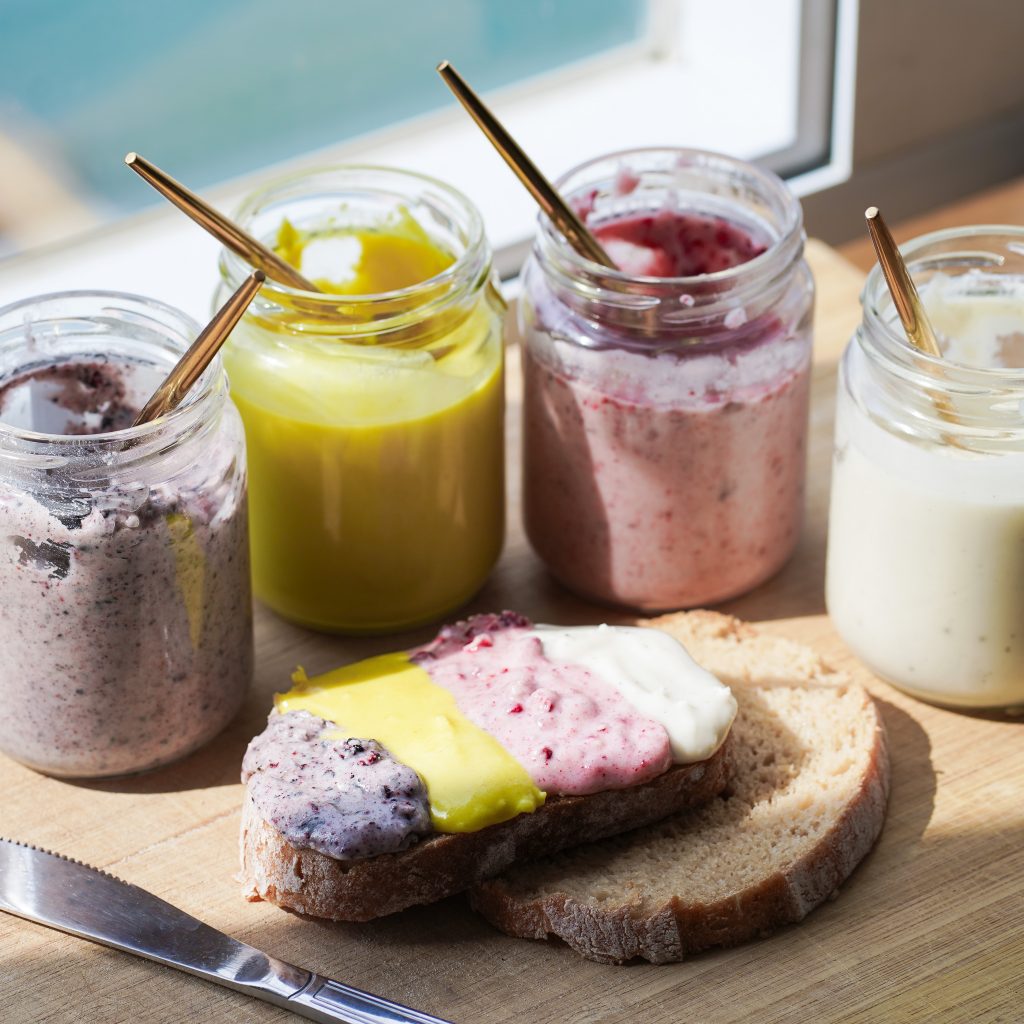 Spruce up your morning slice of sourdough with these locally made artisanal jams and nut butters.
Cocoparadise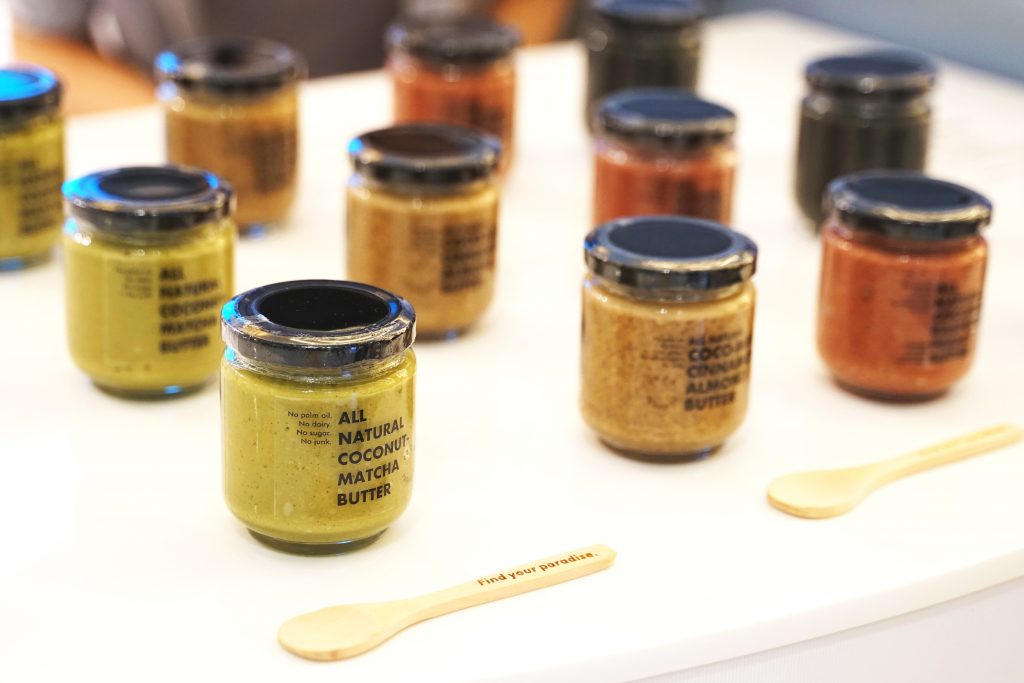 Obsessed with everything coconut, Cocoparadise has developed a line of delicious, coconut-based ready-to-eat snacks, chips and butters, in a range of unusual flavours such as Thai Tea Cashew Spread, Coco-Raspberry Peanut Butter, Coco-Matcha Pistachio Butter, and Coco-Maple Cinnamon Almond Butter. The jars range from $85-$140, depending on the flavour. Want more coconut in your life? Don't miss their vegan coconut milk ice creams.
Momo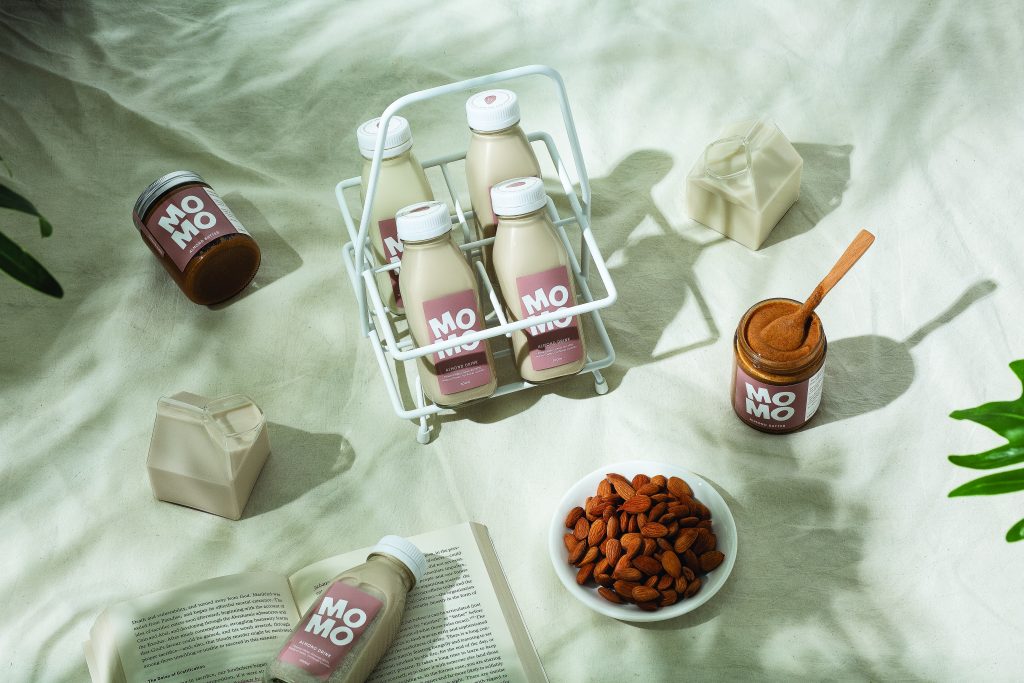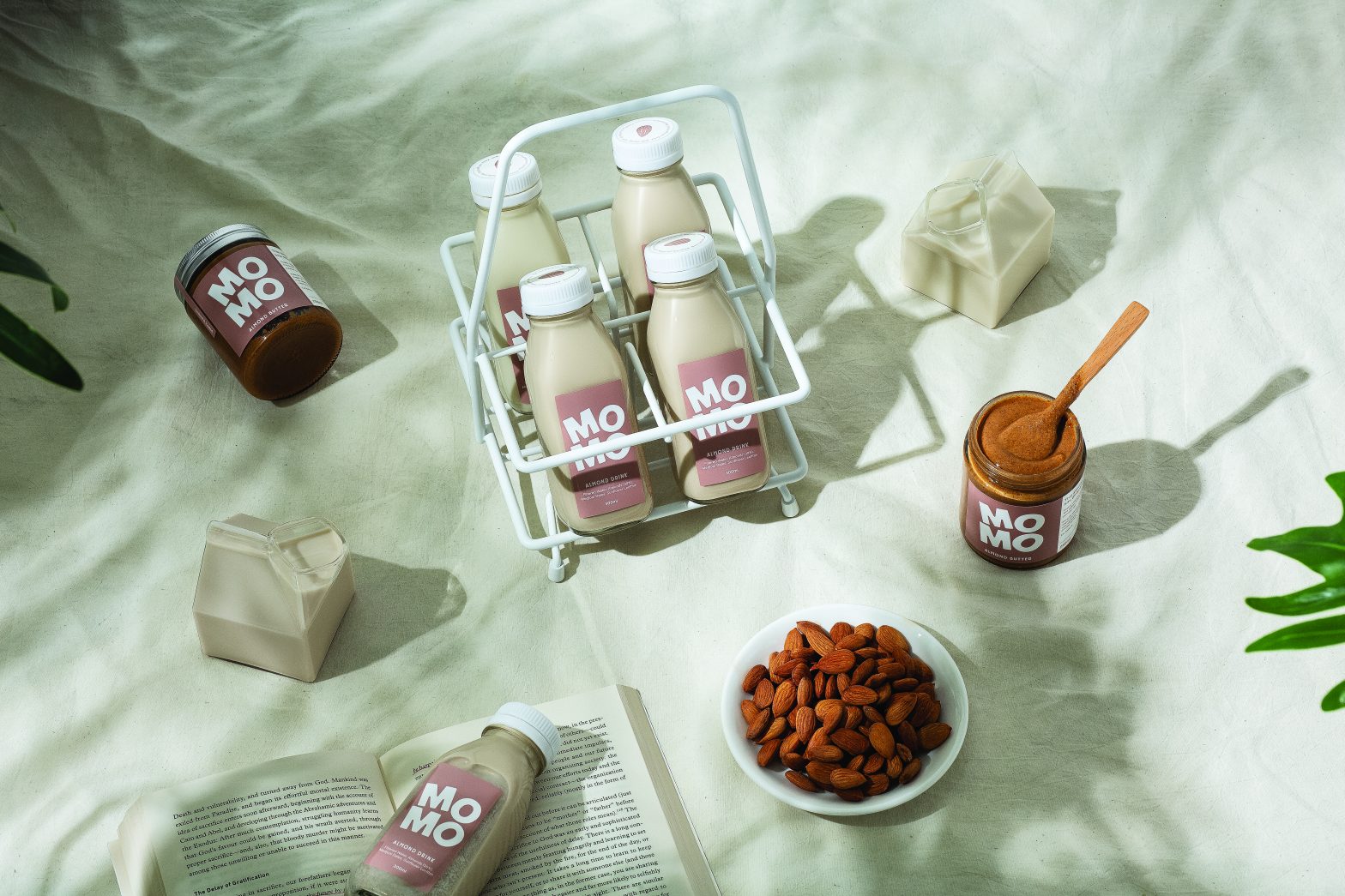 The newest healthy snack brand on the block, Momo specialises in handmade nut butter and almond milk, freshly made in small batches right here in Hong Kong. Sustainability is at the heart of everything they do, with reusable and recyclable insulation bags, ice packs and jars. They currently offer three types of almond butter: original, mandarin and honey ginger, as well as a limited-edition pistachio cashew butter. Shop a la carte online, or try out one of their super- convenient subscriptions.
The Nutter Company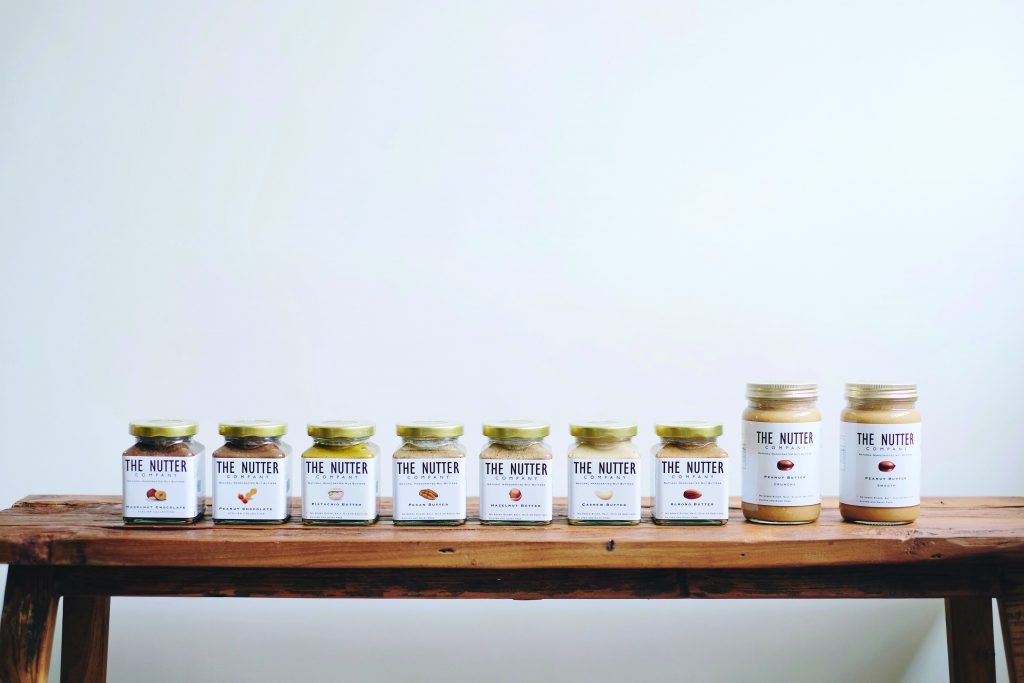 This Hong Kong nut butter brand likes to keep things simple. Like, really simple. Their nut butters are free from added salt, oil, preservatives and sugar, and compared to other natural nut butters on the market, as affordable as they come! Their crunchy and smooth peanut butters start at just $68 for a 320- gram jar. Try some of their classic nutty pistachio, hazelnut, pecan and cashew butters, or keep it sweet with hazelnut- chocolate or peanut-chocolate flavours. Shop online or at major supermarkets, including Threesixty, Oliver's, Green Common and Aeon.
Foodcraft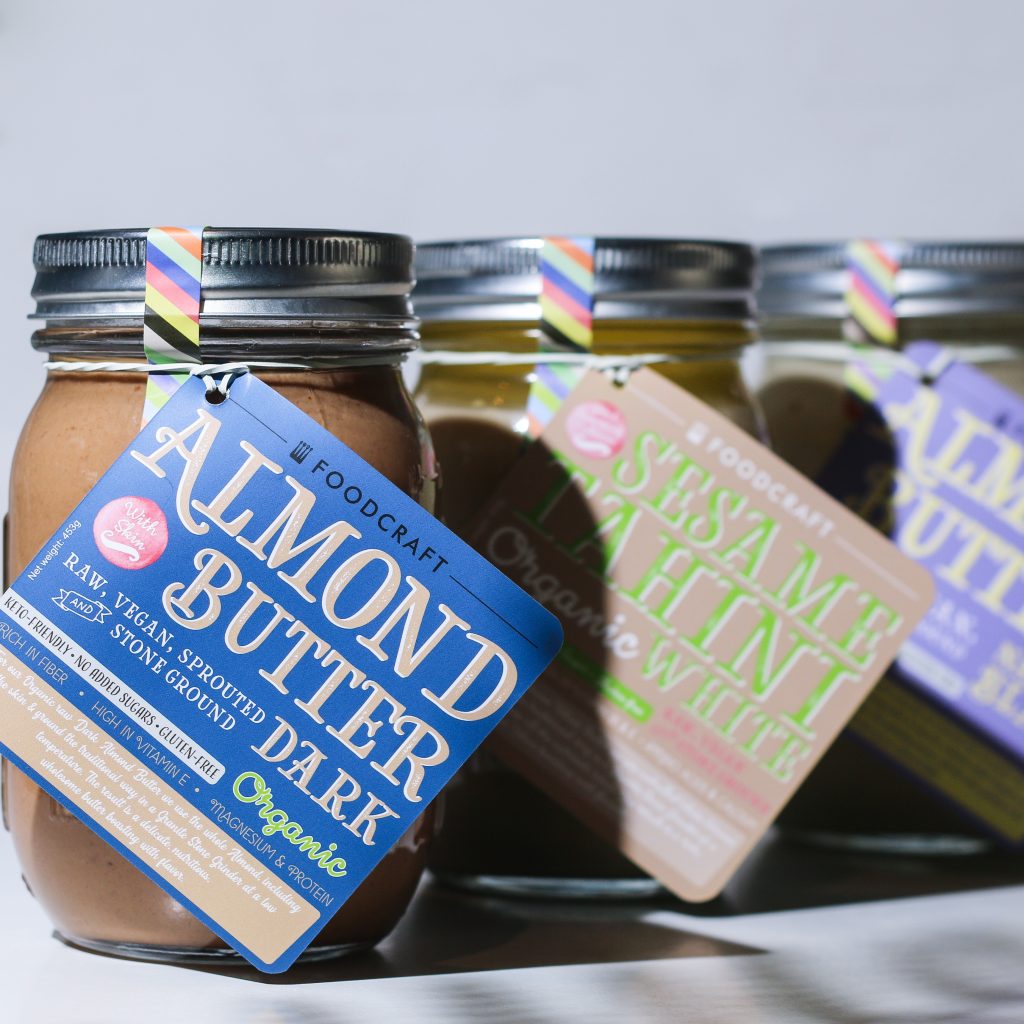 One of Hong Kong's most health-conscious brands, that's famous for catering to a wide range of dietary needs, Foodcraft's coconut spreads are a must-try. Paleo, keto, and vegan-friendly, these freshly-churned coconut butters are spiked with natural fruit flavourings (think raspberries, blueberries and citrus turmeric) and sugar-free sweeteners. Spread on toast, add to oats or even use as a low-sugar frosting for cakes. They're also nut-free, making them perfect for school lunches. Don't miss their stone-ground almond, cashew, pistachio, hazelnut and macadamia butters, vegan cream cheeses and other spreads.
Nicole's Kitchen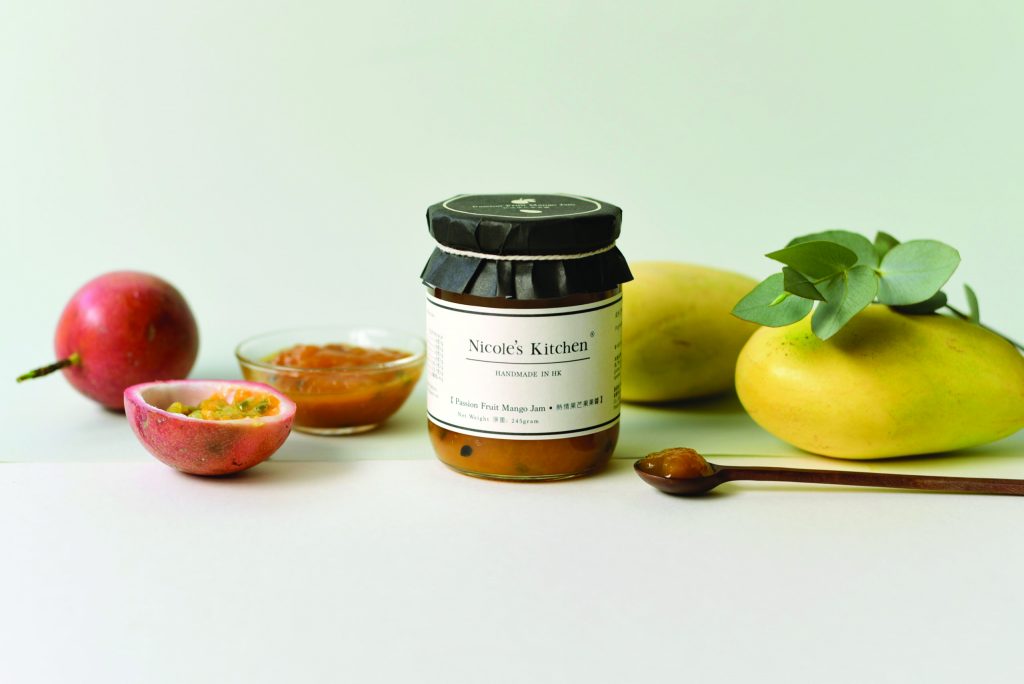 Handmade in Hong Kong, Nicole's Kitchen offers a lineup of creative jam flavours, including fig and earl grey, passionfruit and mango, rose and strawberry, and blackberry chia. Don't miss her other condiments and fruit teas. In addition to selling online, Nicole's Kitchen has a consignment at Rise by Classified in Exchange Square.
Live Zero
If you find yourself adding a dollop of PB to just about every meal, it might be time to start buying in bulk. Sai Ying Pun stalwart Live Zero actually has a fresh peanut butter and almond butter machine that grinds up nuts into a butter while you stock up on zero-waste essentials. We love!
33 High St., Sai Ying Pun, 9433-3394, livezero.hk
Sam's Kitchen
A bakery located inside K11 Musea, Sam's Kitchen specialises in locally-made jams, scones and condiments, In addition to traditional strawberry and grape jam, you'll find tropical flavours such as passionfruit and mandarin. For something savoury, check out their Asian sauce line, including peanut, XO, and black bean sauces.
Learn more about local food brands to support in Hong Kong, in our kombucha roundup!