From decadent turkey dinners to cheeky cheese plates, ubiquitous chocolate trays, and hourly trips to the fridge to snack on leftovers, it's too easy to over-indulge over the holidays! And while there's nothing wrong with savouring a second savouring of Christmas pudding, if that's what you really want, it's still useful to practice mindful eating over the festive period.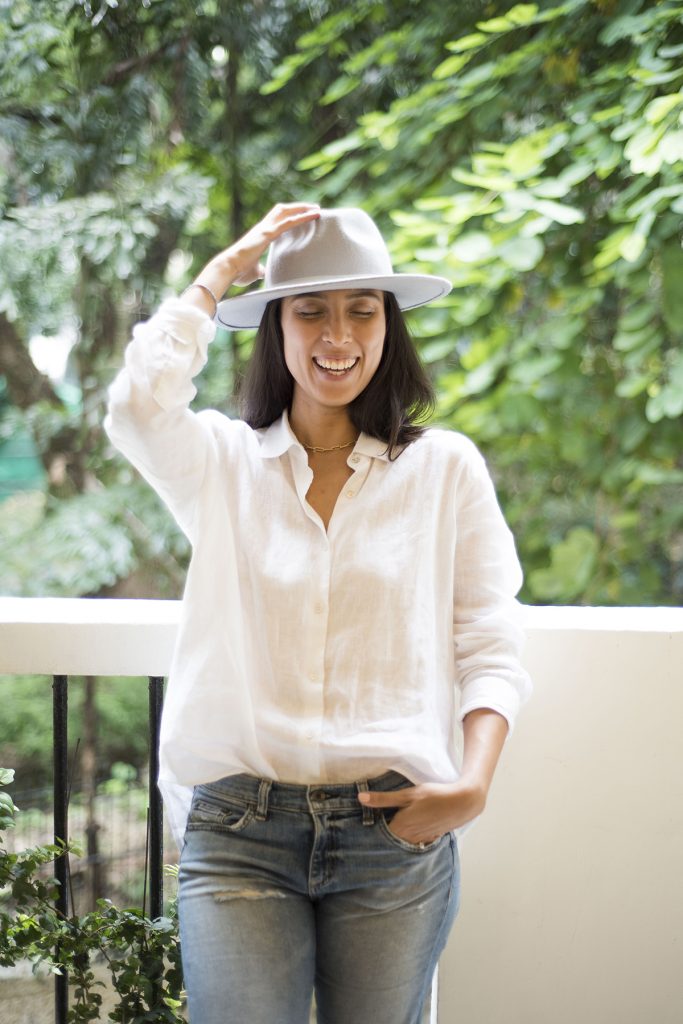 Heanney Banks is a wellness and habit coach, and advocates using the body's cues to guide how much we eat and drink. Banks says that the holidays used to cause her stress and overwhelm, feeling as though she was "yo-yoing" between indulging and later trying to make up for it.
"I have since let go of trying to be perfect and 'eating healthy' throughout the holidays," she explains. "Instead, I honour my body by eating intuitively while celebrating the holidays with friends and loved ones."
Here's some of her best strategies for eating more mindfully this Christmas.
1. Let go of an 'all or nothing' mentality
Many of us approach Christmas as a time for final indulgences ahead of the dreaded New Year's resolutions. This mentality actually leads to more overeating than we probably would have done anyway, explains Banks, and can leave us feeling out of control. Instead, embrace moderation; just because you ate a whole Terry's chocolate orange doesn't mean you can't enjoy a salad before January 1st!
2. It's OK to say no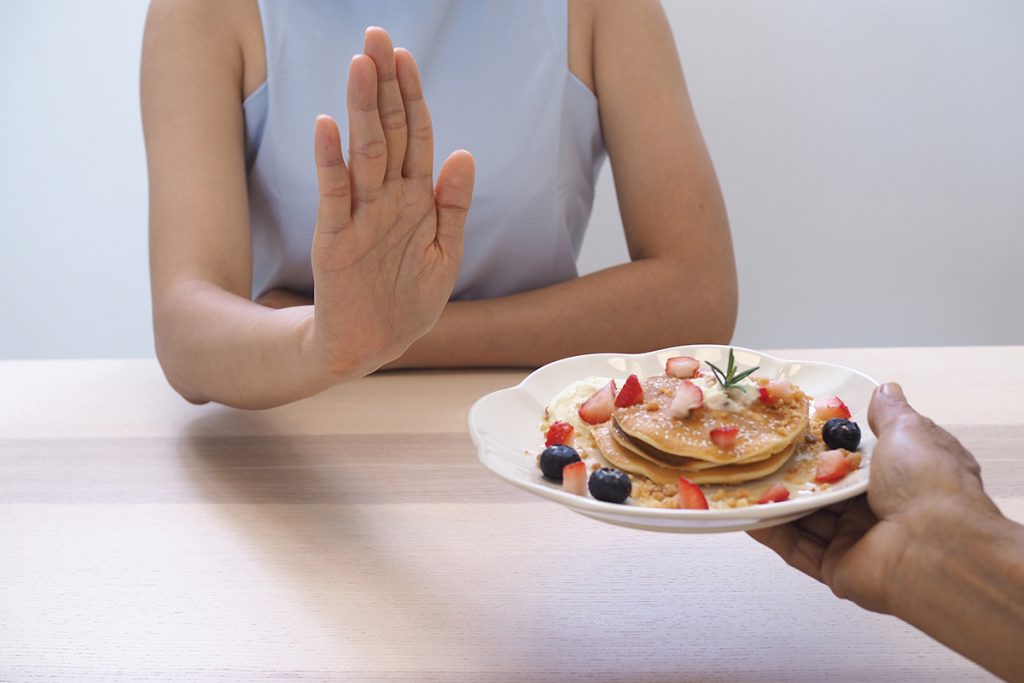 "Food is a love language for so many and a lot of my clients who struggle with food and their bodies feel the extra pressure from their family to eat more over the holidays," says Banks. Learning to set boundaries and feeling comfortable sticking to them helps communicate to your friends and loved ones that your body is feeling full – and it's important to respect that. If saying "no" feels too difficult, remind yourself that you don't have to finish what's on your plate. Save what's left for later, when you're hungry again.
3. Don't skip meals
"Oftentimes, people try to save their appetite for the big holiday meals – this simply does not work," says Banks. Much like shopping on an empty stomach, this will lead you to your body feeling over-hungry and deprived. This causes us to be not fully present with our food, because we're eating to satisfy our hunger instead of being able to fully enjoy each bite.
4. Remember to check in before, during and after meals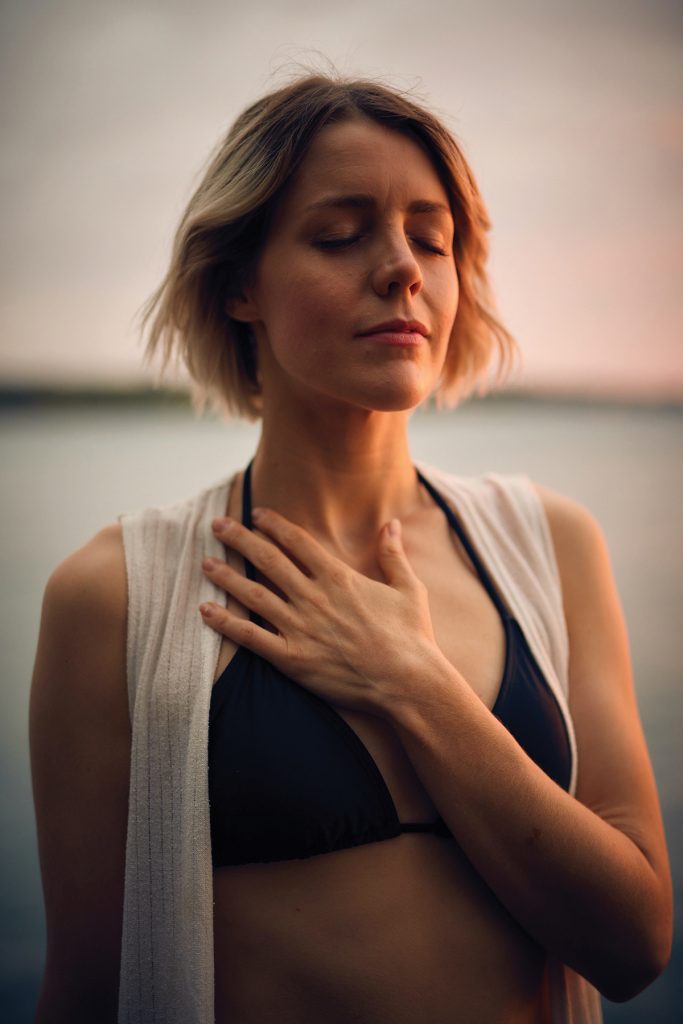 Get to know your body cues. This can take a bit of extra awareness around the holidays because there's more going on around you. But a simple pause or a few deep belly breaths before you eat helps to assess your true hunger levels.
Banks also suggests paying attention to how your body feels as you're eating. How does the food taste? Is it good? Are you satisfied? Not only are you really experiencing your food more, you're bringing awareness to your fullness cues. Be present, taste each bite, and eat to satisfaction.
5. Be kind to yourself!
Most importantly, don't beat yourself up if you overindulge. Banks says that it's completely normal to eat past the point of fullness during the holidays, so forgive yourself when you do. If you catch yourself in the moment, try and remind yourself that the food will be there later and you can always treat yourself in the future if you still want to.
Read more: 5 Ways To Embrace Mindful Eating This Month