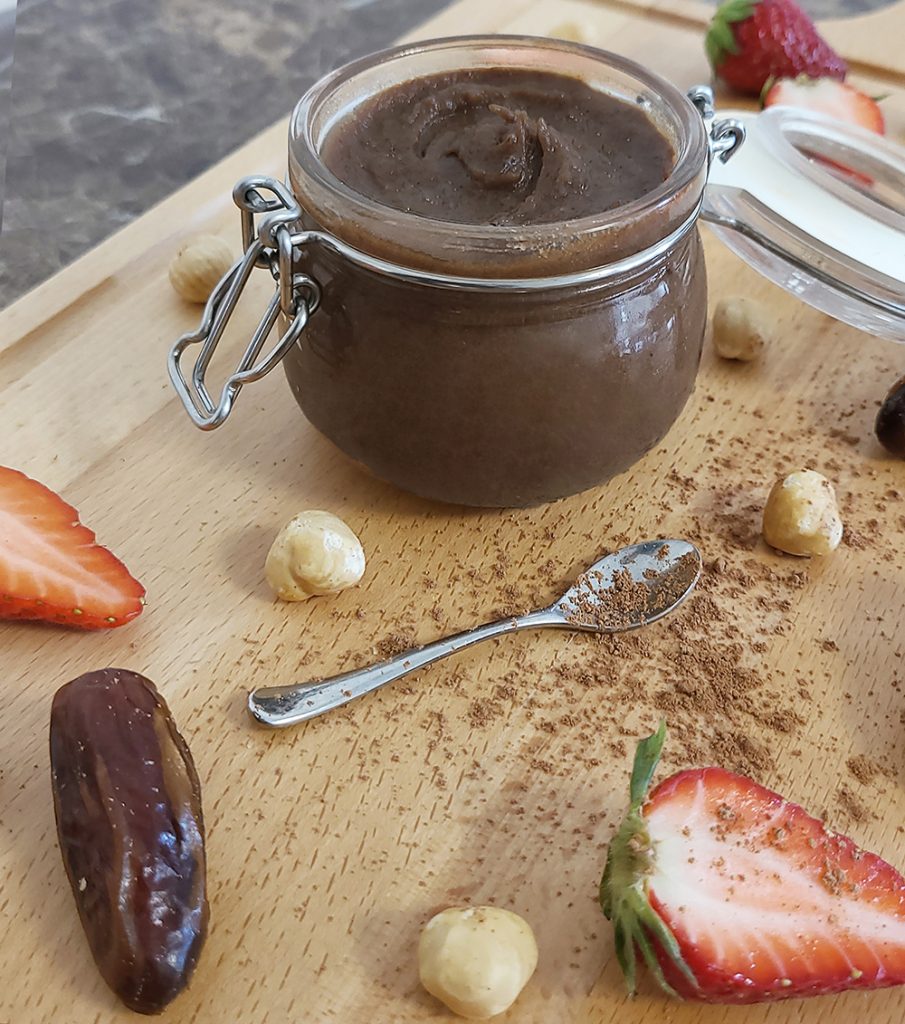 Smear this sugar-free healthy hazelnut recipe on whole wheat toast, protein pancakes or alongside a serving of fresh fruit! Follow @myeurekalife for more healthy recipe ideas like this.
Ingredients
1 cup toasted hazelnuts
11⁄2 tbsp organic cacao powder
1 tsp vanilla extract
10 Medjool dates, de-seeded
Full-fat coconut milk, as needed
Instructions
1. Preheat over to 350°F. Lay raw hazelnuts out on a cookie sheet.
2. Roast hazelnuts for 15 minutes. Remove and let cool.
3. In a food processor or blender, add toasted hazelnuts and blend until a creamy and smooth buttery texture forms.
4. Add cacao powder, vanilla extract and dates, and blend.
5. Slowly add coconut milk while blending, until desired consistency is reached.
Find more healthy cooking ideas in our Recipe section!