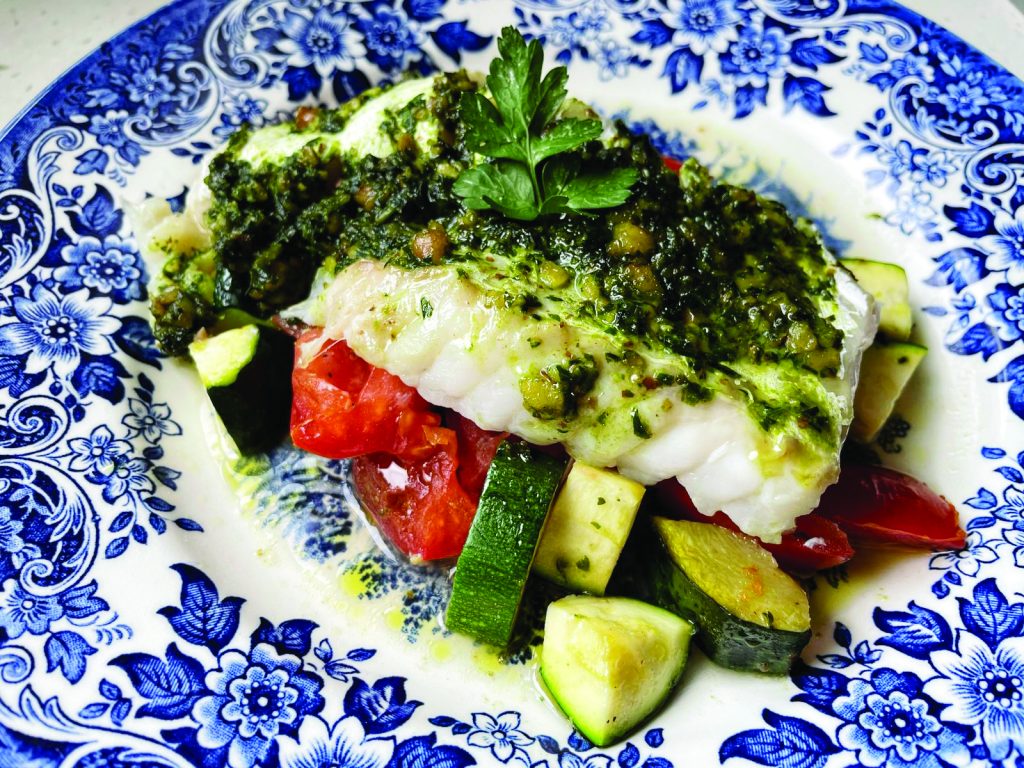 One of our fave sustainable seafood brand Seafood Society pairs omega-rich cod filets with fresh herbs, veggies and dairy-free pesto, for a delicious and simple mid-week dinner. You can pick up premium fish products that are both MSC and ASC certified at Seafood Society's new Kennedy Town shop, or browse their selection online.
Ingredients
• 2 cod fillets
• 6 tbsp raw sprouted walnut pesto (or pesto of your choice)
• 1 zucchini, diced
• 2 medium tomatoes, diced
• Fresh herbs (optional)
Directions
1. Preheat oven to 200°C. Add two sheets of aluminum foil to a baking sheet (just big enough to individually wrap the fish).
2. In each foil sheet, add a bed of diced tomatoes and zucchini. Sprinkle with salt and pepper and add any herbs you may like.
3. Lay cod fillet on top, add a bit more salt and pepper, and top with three tablespoons of pesto.
4. Cook for 15-17 minutes.
5. Remove from oven and let sit for another 2 minutes before serving.
**Pro tip! Fresh thyme is always an ideal herb to use when preparing cod.
Get more healthy recipes in our Recipe section!