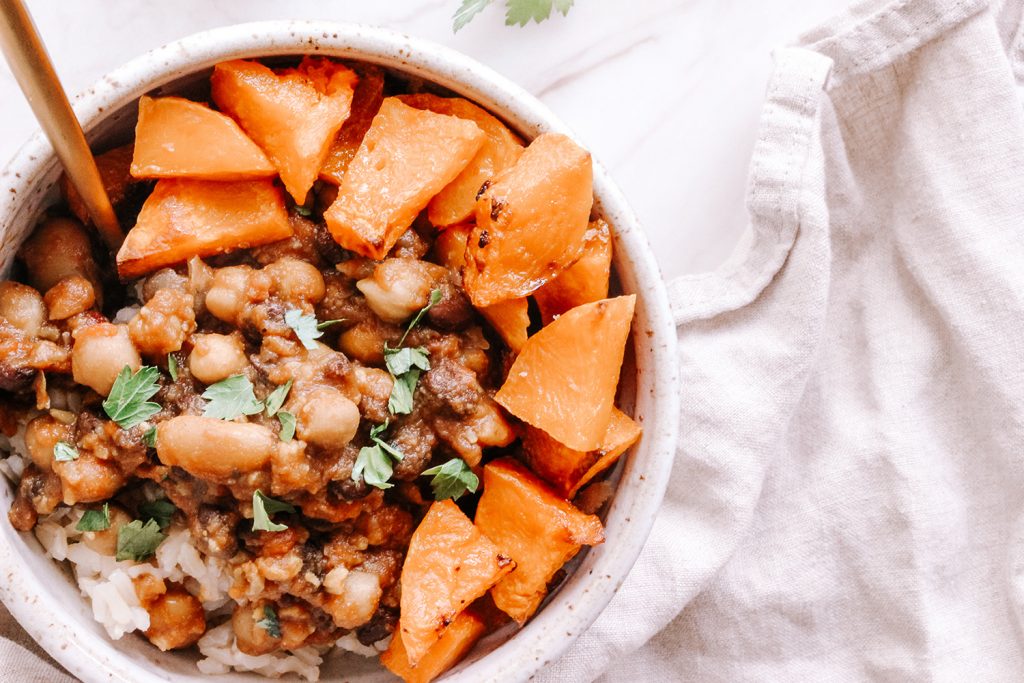 Made in one pot in less than 30 minutes, this easy vegan chili makes for a comforting weeknight meal in the dead of winter. From eco-warrior Laura Williamson, also a lifestyle blogger at Days Like Laura and the founder of green-chic online shop PlantDays. Serves 4.
Ingredients
1 ¾ cup water
1 large onion diced
1 clove garlic minced
1 can black beans
1 can chickpeas
1 can kidney beans
1 can chopped tomatoes
1 tbsp chili powder
1 tbsp coconut sugar
salt and pepper to taste
Directions
In a large pot, heat ¼ cup water over medium heat.
Add onion and saute for 7 minutes.
Add garlic, chili powder, and coconut sugar and saute for 1 minute.
Add the beans, tomatoes, and 1½ cups water and bring to a boil.
Reduce heat to medium, cover the pot with lid slightly cracked. Simmer for 20 minutes.
Stir occasionally, taste, and add salt and pepper as needed.
Serve with steamed rice or roasted veggies.
*Pro tip! Store leftovers in the fridge for 5-6 days!*
For more healthy recipes, visit our Recipe section.