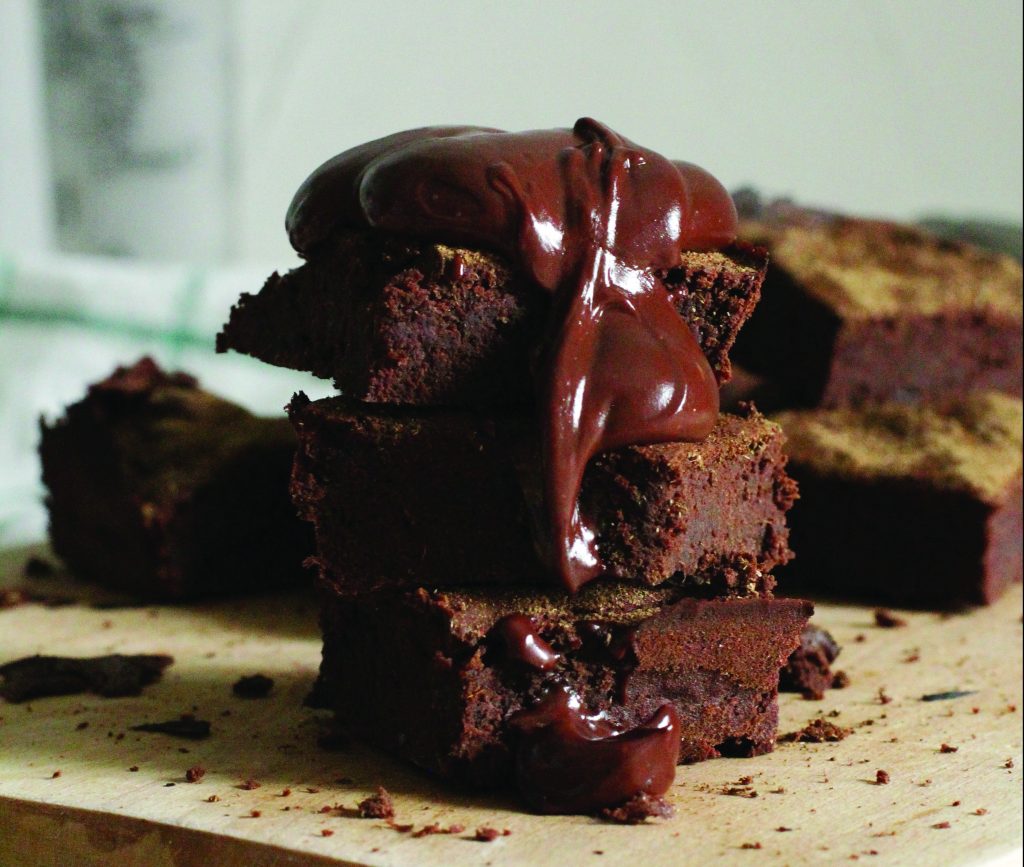 Low-sugar and protein-rich, these almond brownies are a delicious guilt-free treat, courtesy of Atlhetica Nutrition. Follow @atlhetica_asia and @atlheticanutrition for more nutritious baking ideas.
INGREDIENTS
• 4 eggs
• ½ cup Palatinose sweetener
• 1 cup melted dark chocolate (70%)
• ½ lemon, juiced
• 4 tsp MCT oil
• ½ cup milk
• 2½ tbsp vanilla protein powder
• 1 cup almond flour
• ½ tsp baking soda
• dash of cinnamon
• 1 tsp baking powder
INSTRUCTIONS
1. Preheat oven to 180C.
2. Separate egg whites, and whip with Palatinose until stiff. Set aside.
3. In a bowl, mix egg yolks, lemon juice, MCT oil, milk and protein powder until well combined.
4. In another bowl, mix almond flour, baking soda, cinnamon and baking powder, then sieve until lump-free.
5. Combine dry and wet ingredients, and mix well.
6. Add melted chocolate and mix.
7. Fold in whipped egg whites, without overmixing.
8. Line a baking tray with parchment paper and bake for 30 minutes.
9. For ganache, melt dark chocolate then slowly add cream.
10. Once cake is done baking and cooled, spread the ganache icing on top.
11.Chill for at least one hour to allow ganache to set. Enjoy!
TIP: Use Atlhetica vanilla protein powder for best results!
Click here to find more healthy recipes from you favourite local restaurants and food blogs!