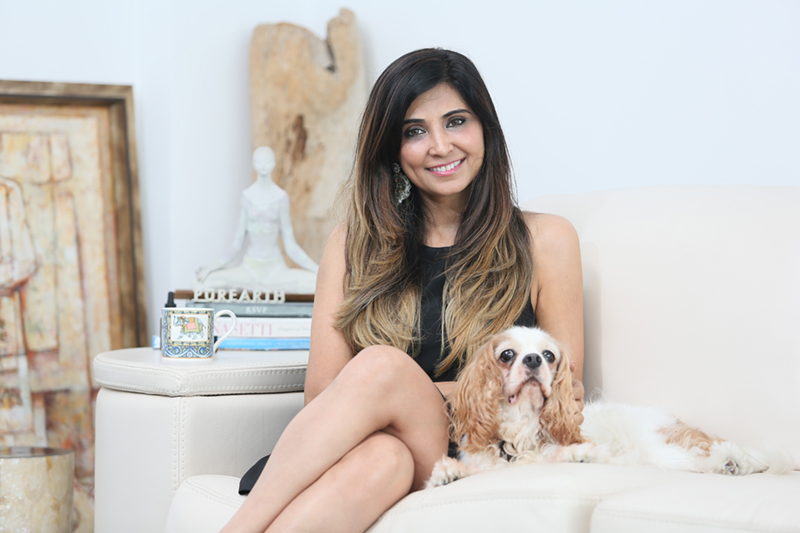 What do you usually have for breakfast?
Avocado on multigrain toast with egg and chia flax seed toppings. I wake up hungry for a good, hearty breakfast.
What's your go-to for a healthy meal?
Wholewheat organic roti smeared with organic A2 Gir cow ghee and served with okra, cherry tomatoes and scallions sautéed in virgin coconut oil, with a "tadka" [dry-roasted spices] of cumin and sweet neem leaf. I whip up a salad or accompaniment of homemade organic curd tossed in mustard seed oil with raw sprouted lentils and baby spinach, all topped with aniseed, mustard seed, lemon zest, Malabar pepper and fresh chopped coriander.
What do you eat before and after working out?
I never go to the gym. I usually drink a cup of cardamom chai an hour before yoga practice. If it's an evening practice, I have my dinner after and it's usually red rice with freshly cooked vegetables and a salad of fruits and nuts.
What are your favourite restaurants in Hong Kong?
I love Grassroots Pantry for its honest, green cuisine, Pirata for its delicious Italian fare with attentive service, and Ye Shanghai for its delicate Shanghainese vegetarian food.
Do you have a cheat day?
Every day is cheat day! I indulge in chocolate cupcakes first thing in the morning when my metabolism is at its best.
When were you at your least healthy?
Early last year. I crashed out on my personal health and wellness front. I started a skincare and wellness brand. Somewhere in the process I lost myself, neglecting my own wellbeing – so my eating, sleeping and wellness rituals somehow took a backseat.
Have you ever done a cleanse?
Yes. I'm from Pune, India, a city renowned for its Ayurvedic and naturopathy clinics, and so I've been doing Ayurvedic bastis and panchakarma cleansing rituals since I was a teenager. I do them almost every year.
Last meal on earth: what would it be?
A fabulous bottle of Amarone red. Organic nuts, a simple aglio olio linguine with olive oil, fresh basil, Himalayan wild morels and white truffle shavings. Also, the "Better Than Sex" chocolate cake at C'est La B. I'd die super happy!