Sure, these women can lift – but they've all found their own definition of strength. We meet the strong women of Hong Kong.
By Adam White
Rachel Knox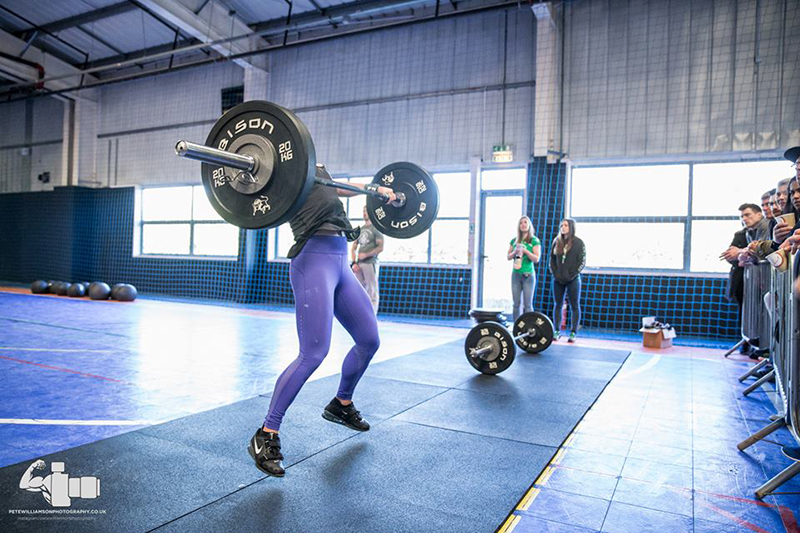 Three years of CrossFit led Rachel to the world of Olympic Weightlifting. After just a year-and-a-half of training, she went to her very first competition – and won – gaining her a spot on the Scottish national team. When she came to Hong Kong six months ago, she decided to start coaching full-time. She's now a personal trainer at women's gym Pherform.
A strong life makes everything a bit better and easier. I'm happier and healthier than I have ever been. When I'm 80 I hope to be still jumping out of a truck and picking up two grandkids at the same time. If other people can get to that point as well, it would be awesome.
The next goal The open is coming up for CrossFit regionals, where I'd like to compete. The regional then goes to the CrossFit Games. I'd like to compete in more powerlifting as well.
Dating fit My boyfriend is also my coach. He's made me the strongest version of myself. Sometimes he has to drag me through it tooth and nail. I don't think I'd be as bitchy with someone else!
Advice for newbies Just go and give it a try. Have fun doing it. Women are told not to lift weights: You get made to feel uncomfortable in that section of the gym. But it's super empowering. It's good for the soul. It's therapy.
getting strong has been…
Life-changing. Now I'm a coach in Hong Kong, I get to work with my boyfriend every day, and do what we love.
Chalinene Bassinah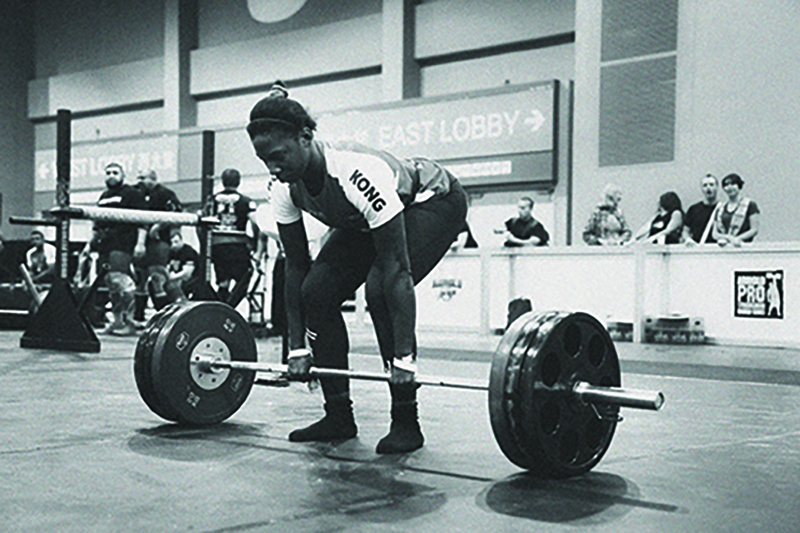 Chali Bassinah got into Muay Thai seven years ago, and after 10 fights across the UK an`d Asia she has three titles to her name, including a British championship belt. In her most recent fight she took on world no. 1 Valentina Shevchenko, losing in a close decision. The demands of her day job in finance mean that she's moved away from Muay Thai training, replacing it with what she calls "a new addiction": CrossFit and strongman training.
The work-workout balance Working out is a priority and I make time for it. Usually I wake up at 5.30am, get to the gym at 6.30am, and try to get into the office before 9:30am. I train about six times a week. During the week I do CrossFit, and during the weekend I do strongman. I would love one day to go to the Strongman world championships.
Getting looks People who do any kind of sport appreciate my physique. But sometimes I get comments like: "you're good the way you are, don't put any more muscle on." I didn't know I was working out for you!
How to start out Start small, because getting strong is a process and it's not a straight line. Be patient and don't compare yourself to anyone else. And remember to record what you do, because we don't always see how far we've come until we look back.
Being strong means… Never backing down. Overcoming things that you were once not able to do. Supporting others. Lifting other people up.
Santina Philips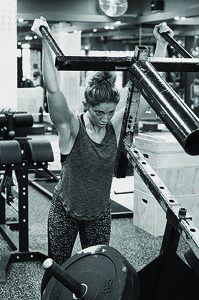 Santina, better known as "Bam," is the co-founder of strongman gym Ursus Fitness. After moving to Hong Kong three-and-a-half years ago, she got involved in strongman training on Lamma, before opening Ursus just over a year ago. Together with Dani Means, she's qualified for March's Arnold Sports Festival in Ohio, and she's also competing in the Arnold Classic Australia two weeks later.
Strong minds People think I work out purely because of vanity, because I want to look good. No: it really helps me mentally. Working out helps me stay calm and happy.
Being strong means… My strong isn't the same as someone else's strong. You don't have to be able to lift loads to come to a strongman class. It's about setting a goal and achieving it.
The rise of strongman Even five years ago, there were barely any women doing strongman. Now there are lightweight women – that's our category – that are considered pros. They get paid, they get sponsorship.
Workout advice Start small, build up. It's good not to have an ego when you work out. The worst is when people worry that others will be better or stronger than them. Then you won't even try.
I hate… Running. I don't mind doing sprints, but if you told me to go outside and run 10K, I would literally moan the whole way. I ran a half-marathon once for a bet. When I finished, I was like: "Do people do that TWICE?" I hated every single step.
Daniella Means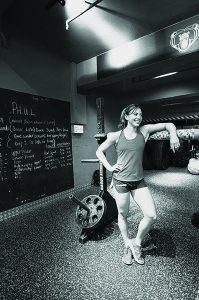 Dani was once a professional rugby player on the Hong Kong national team; she celebrated her 18th birthday playing at the Rugby Sevens. After leaving rugby to concentrate on her career, she found powerlifting and strongman training. After qualifying at the Arnold Classic Asia last August, she'll be competing at the Arnold Sports Festival in Ohio in March alongside Santina Philips.
Being strong means… It's about being able to do something that you weren't able to do before: Whether that's mentally, or physically. To me, that's strength.
How to get fit Consistency. You can be doing the worst programme, but as long as you do it consistently, then you will improve. If you're doing the best programme and you're only doing it once a week, there's no point.
Social anxieties You get a lot of bodybuilders and fitness models who have a huge following on social media. It's tough, with a younger generation who are increasingly bombarded with these impossible images.
Running blues My dad was a runner, so he's always dreamt of me being a runner too. Sorry, dad: I hate cardio. I'll try and force myself to run 5 or 6k once a week, on a treadmill.
Why we lift A lot of people ask me: "What's the point? Why do you want to be able to lift that?" Well, why would you want to run a marathon?
Siufung Law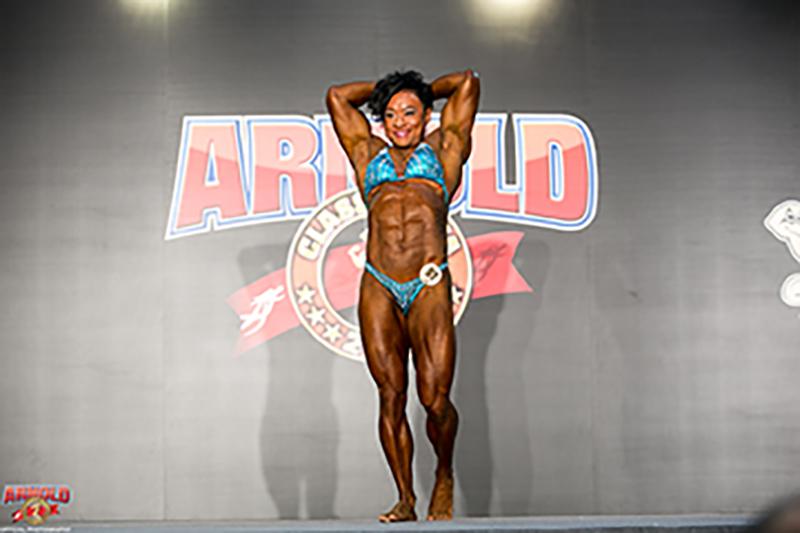 Bodybuilder Siufung Law isn't easily categorised. Born female, he's socially male and describes himself as genderqueer. He first got into bodybuilding four years ago, and competes in female categories at bodybuilding tournaments. The HKU teaching assistant and genderqueer advocate is currently training for the Wings of Strength bodybuilding competition in Chicago this July.
Seeing gender Within the bodybuilding circle in Hong Kong, men tend to see me as female. Women, if they're also bodybuilders, just see me as another bodybuilder.
The bikini binary I really hated being a woman in the past. But after these competitions, I've liberated my femininity. I'd never worn a bikini in my life: the first time was on stage! The clothing, the makeup, the hair – I'd never done that before. I realised that I don't just have to be really muscular and very masculine. I can be feminine at the same time. You don't need to choose sides.
Making social statements For me, social media is making a statement. That women can be strong, masculine – and beautiful as well. It's also about how women's own subjectivity can be expressed: How they want to look, and want people to look at them.
Three simple rules Eat well, train well,
sleep well.
Being strong means… Confidence. Being muscular doesn't mean being strong. But being confident, you are strong.