LCB Café makes its debut on Lockhart Road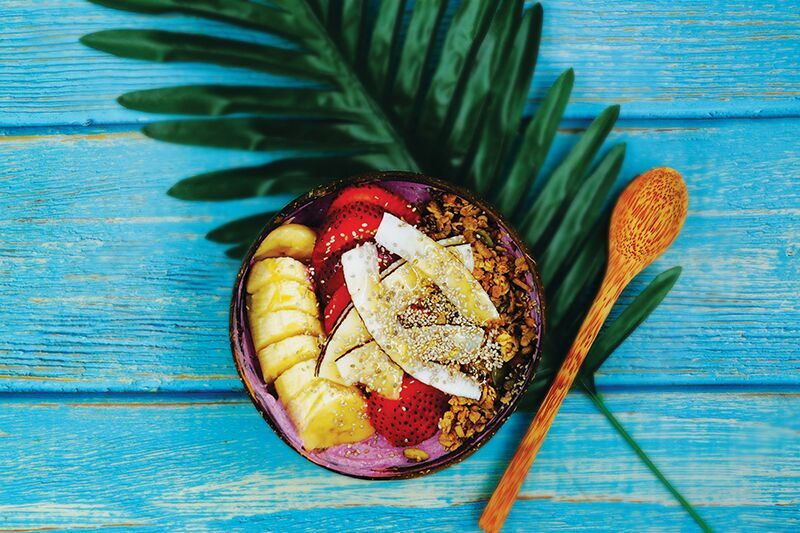 In Causeway Bay for lunch? If you're after a lighter meal, the new LCB Café on Lockhart Road is worth checking out. The menu includes a decent selection of healthy mains and salads – we tried the organic five-grain rice with mushroom cream sauce with poached eggs; and the prawn angel hair pasta with pesto – both were tasty and nutritious. Don't miss the tempting yoghurt and smoothie bowls that can be pepped up with your choice of superfood powder. Perhaps this little café's main claim to fame is that they'll serve your latte or cappuccino featuring your portrait, thanks to the fun coffee powder printing device! Enjoy your personalised beverage outside on LCB's spacious terrace now that the cooler months are just around the corner.
3/F,  L'Hart,  487-489 Lockhart  Rd., Causeway Bay, 2467-1388. www.lcbexpress.com
Confusion – the vegan eatery we've been waiting for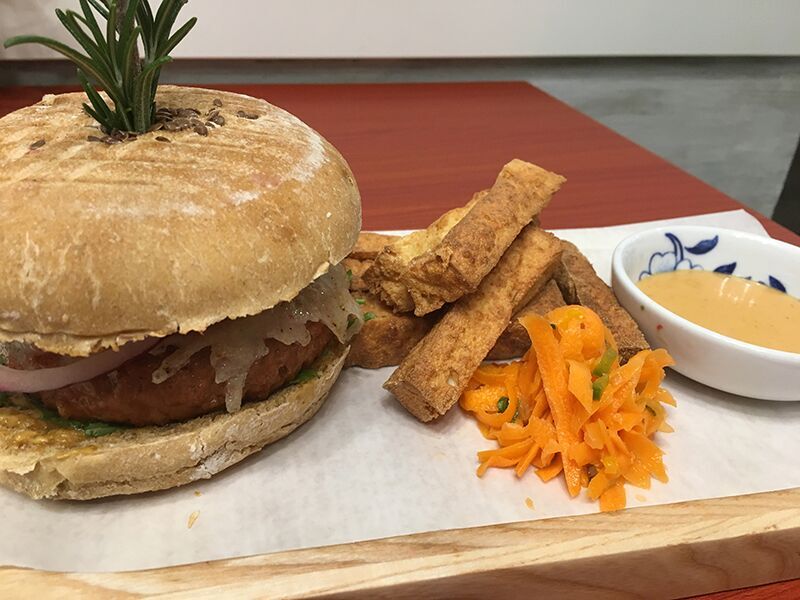 Founded by chef Lisa Terauchi, Confusion is a new vegan eatery on Jervois Street in Sheung Wan. After experiencing health problems, Lisa became vegan over two years ago and instantly saw the benefits which led to her opening her first restaurant. Open all day, the small but well thought-out menu can be eaten there or taken away in one of Confusion's compostable containers. We love that they make every effort to be as green as possible – reducing food and packaging waste is high on their agenda. While breakfast features a full vegan brekkie; mashed avocado on sourdough toast; and overnight soaked oats with berries and flax seeds, it's the lunch and dinner menu that gets us excited. From their take on the Beyond Burger, to hedgehog mushrooms quesadillas with vegan cheese and spicy Sichuan tofu, the menu is both inventive and satisfying. We also loved their range of flavoured kombucha.
G/F, 103, Jervois St., Sheung Wan. 2563-3699. www.confusion.hk
Experience the raw vegan diet at The Raw Circus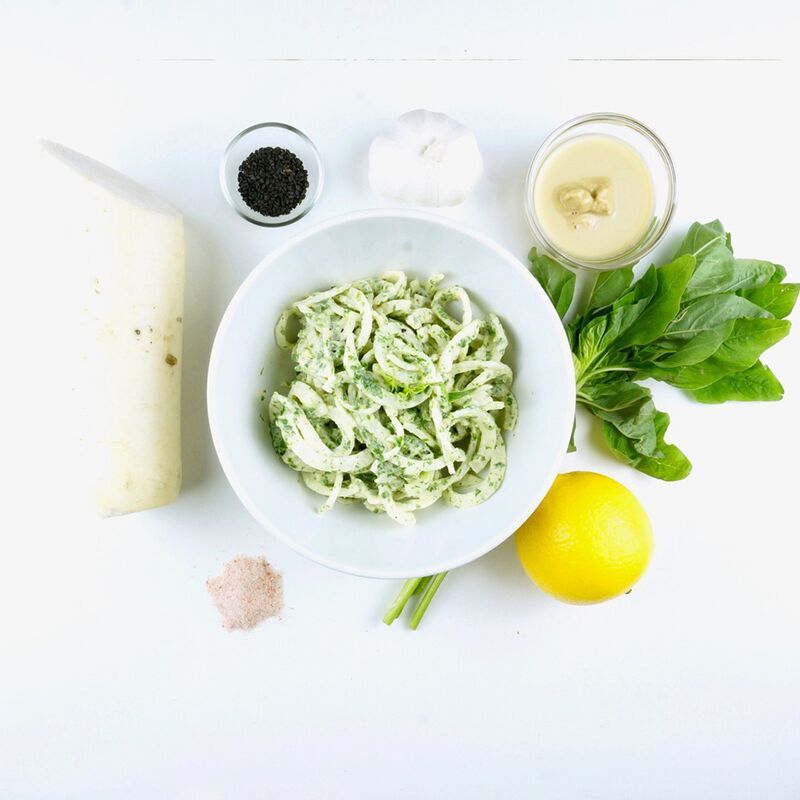 If you've always wanted to experiment with a raw vegan diet, but lack the equipment and know-how to make complicated gourmet dishes, check out THE RAW CIRCUS. This new startup offers raw vegan food delivery straight to your door, comprising innovative and interesting meals, snacks and cold-pressed juices. We tried the Gourmet meal plan ($495 per day) and loved the dehydrated savoury bites and dips, the moreish raw granola, and the fresh chia pudding for breakfast. Don't miss the indulgent desserts – rich and creamy, we couldn't believe how yummy they were.
The Green Platters at your doorstep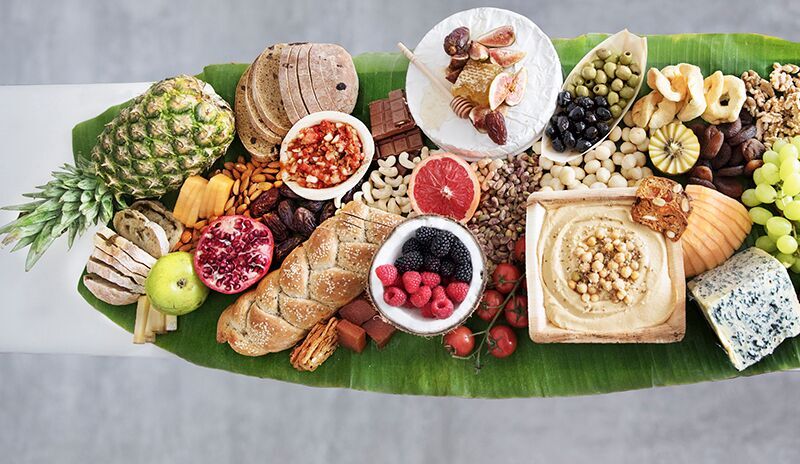 In search of something a bit healthier than bagels and muffins for your client meeting? Enter The Green Platters, a new local company delivering veggie and vegan platters to your door. The largest tray, perfect for 8-10 people, comes on a 100 percent biodegradable and compostable base topped with artisan cheeses, fresh organic fruit and vegetables, wholesome dips, gourmet nuts and crackers and more. Vegan platters featuring nut cheeses also available. Prices range from $499-$2,299.
Exciting mooncake flavours at Gaucho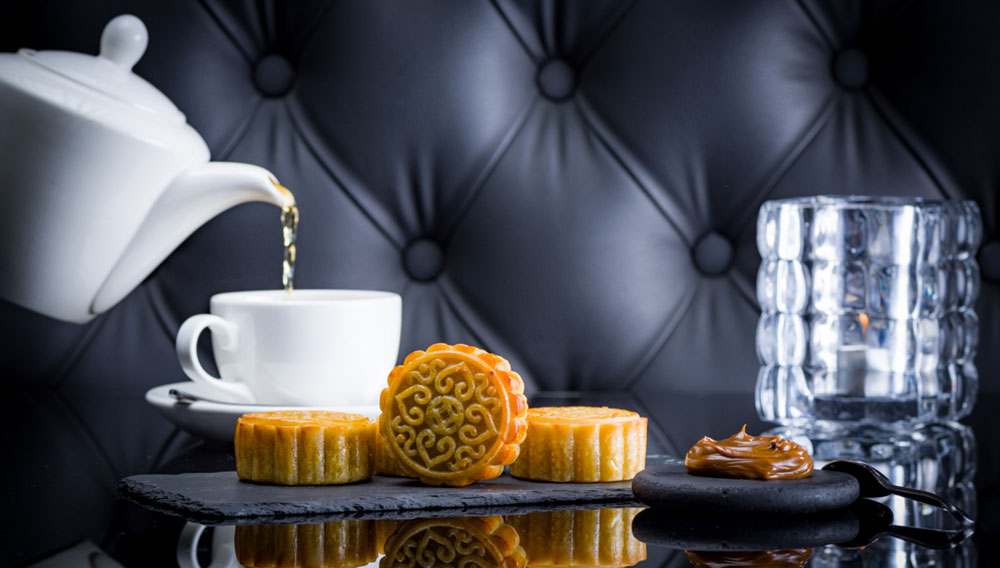 To celebrate Mid-Autumn Festival, Gaucho Argentinian steakhouse has taken its most popular dessert, the Dulce de Leche cheesecake, and transformed it into a decadently moreish mooncake that you won't be able to resist. Reinventing their cheesecake to include seasonal ingredients such as lotus seed paste, egg and golden syrup while retaining the true dulce de Leche flavour, Gaucho's Mooncake gift set comes with four ample-sized cakes for $308.
Available to order from September 1-25. Orders must be made at least two days in advance and can be done by phone or e-mail; collect and pay at the restaurant.
5/F, LHT Tower, 31 Queen's Road Central. www.gauchorestaurants.com