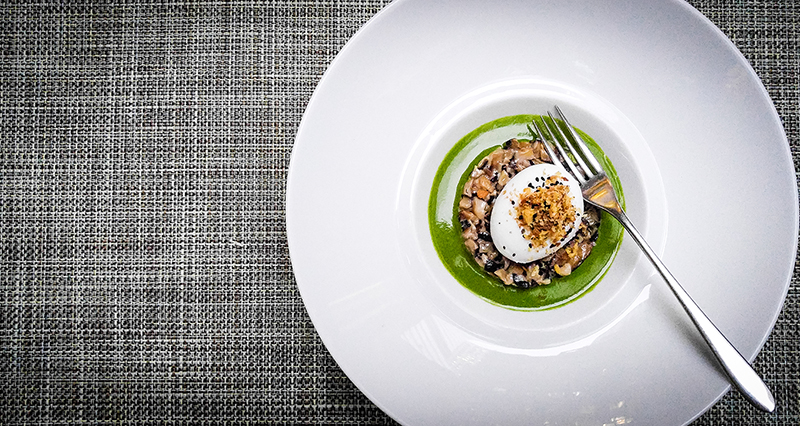 Vegetarian fine-dining at Arcane
The vegetarian fine-dining scene might be somewhat nascent (read: nonexistent) in Hong Kong, but Michelin star-spangled restaurant Arcane is set to change all that with its vegetarian tasting menu, which is available every Monday starting January. With no meat served at all during the dinner service, this set dinner aims to show that forgoing animal protein doesn't have to be boring or lacking flavour. Think Japanese winter tomato with spiced aubergine to start, followed by beetroot with pickled black radish, horseradish chantilly and wasabi leaves. For something richer, there's a poached taiyouran egg with broccolini, chanterelles and black truffle, followed by the warm cauliflower and watercress salad with toasted macadamia and argan oil, and the butternut squash ravioli. Don't miss the dessert of Japanese strawberries with rhubarb, vanilla ice cream and muscat grape consomme. The seven-course menu is $750 per head, and if you're doing Drynuary, there are delicious mocktails and juice to pair it with too.
3/F, 18 On Lan Street, Central, 2728-0178, www.arcane.hk.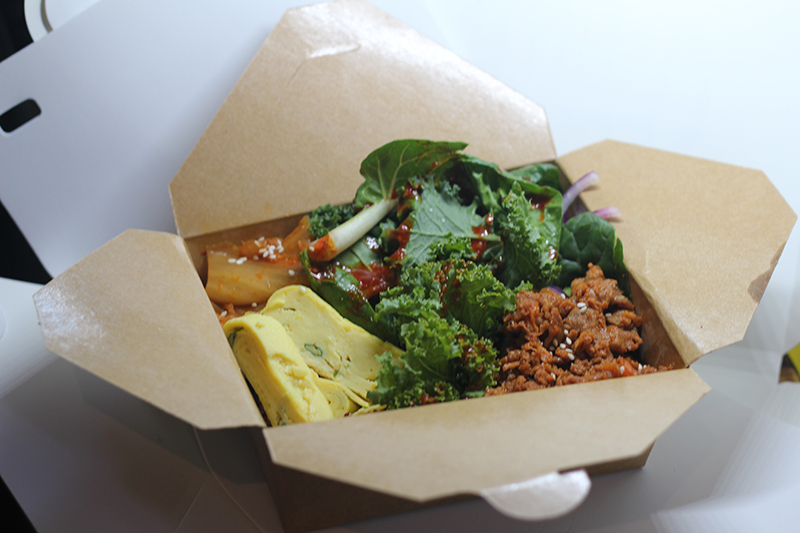 Healthy Korean Takeaway in SoHo
Healthy Korean-style home cooking has arrived in SoHo! Taking up the storefront where El Taco Loco used to be, Ms.Hundred offers boxed salads to go starting at $88, which combine healthy ingredients such as kale and quinoa salad with traditional Korean flavours. Gym-goers will be excited to add protein in the form of beef or Korean-style omelette to their boxes, while a serving of kimchi will keep that gut bacteria happy. Also offers nourishing soups made with ginseng, chicken and Korean herbs.
L/G, 7 Staunton St., Central, 2204-5100, www.facebook.com/ms100kitchen.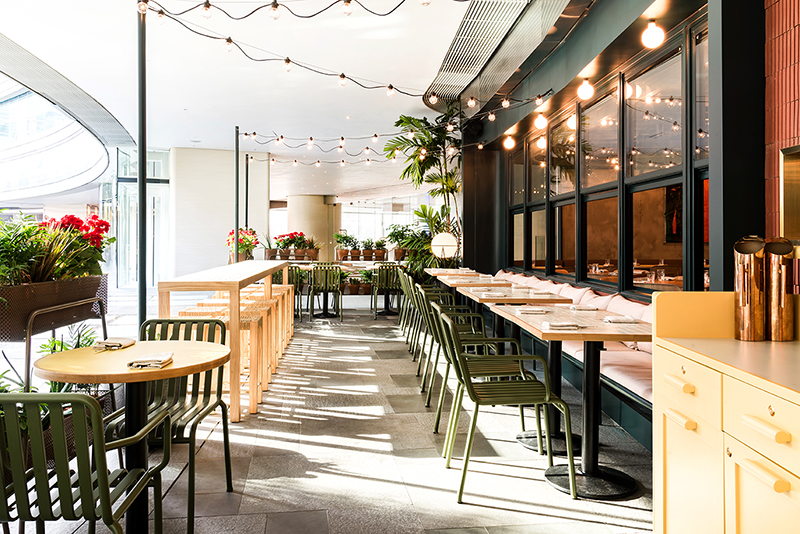 California dining at Pacific Place
The newest restaurant by Jia Group, The Commissary is a Southern California-inspired hotspot in Pacific Place that offers American-style comfort food with one eye turned toward health-conscious options. Think fish tacos with green goddess sauce and house-pickled coleslaw, kale and roasted pumpkin salad with tahini dressing, tuna poke tostada and seabass with tomato mole and greens. Be sure to check out their lovely outdoor terrace, which comes complete with potted plants and atmospheric lights for a garden party vibe.
Shop 405, Level 4, Pacific Place, 88 Queensway, Admiralty, 2602-0707, www.commissary.hk.

Cheat Day: J.Co Donuts Hit Hong Kong
The lack of decent donuts has long been a sore spot for the sugar-addicted among us, but J.CO Donuts, opening on Hennessey Road in Wan Chai, is set to resolve this problem once and for all. Originally from Indonesia, this donut and coffee joint is immensely popular in Singapore, Malaysia and the Philippines, where it's known for its great coffee as well quality ingredients, buttery taste and quirky flavours. Think the White Desert, filled with kaya and topped with coconut flakes; the Avocado Dicaprio, filled with avocado and topped with chocolate crunch; or the strawberry and cream cheese Berry Spears.
The donuts are $15 each, $88 for six or $148 for 12. G/F, 55 Hennessy Rd., Wan Chai, 6982-8282, www.jcodonuts.com/hk.