Kate Turbett takes on a two-week CrossFit challenge in Bali's Jimbaran Bay. Photos by Adam Leaders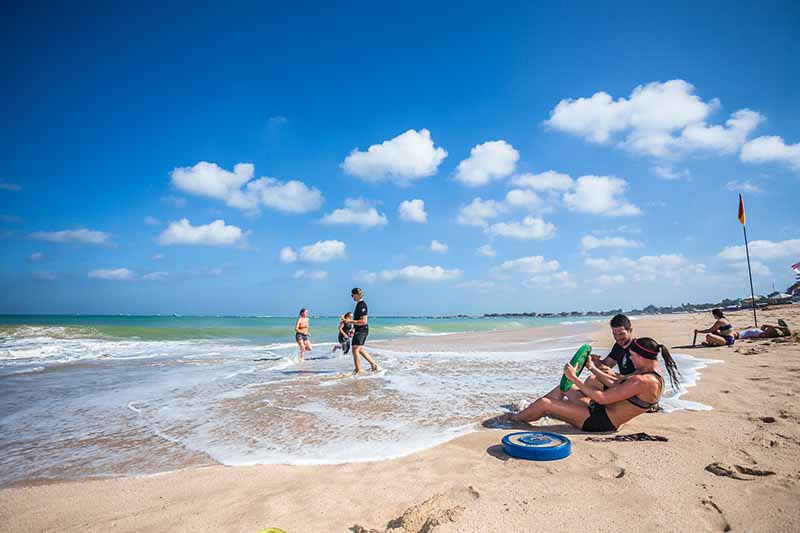 Sitting in my favourite coffee hub in Sai Ying Pun back in December, clutching my post workout caffeine fix, I overhear a conversation taking place on the table beside me: "When was the last time you did something for the first time?"
With the Christmas holidays on the horizon, I couldn't help but think ahead to the new year. Where would I be? What new things would I explore? Could I be a better version of the person I was right now? As I sank into my chair, I glanced up at a poster for a new gym and saw the words, "Train insane or remain the same!"
It felt like fate, so I booked a spot on an intensive CrossFit camp and bought a ticket to Bali.
Six weeks later, I found myself nervously touching down in Denpasar Airport. My destination? A two-week extreme fitness retreat organised by Ultimate Fitness Holidays, an active holiday company that runs programs in both Bali and Thailand. The bootcamps attract people from all walks of life, from keen CrossFit enthusiasts to fitness newbies looking to get whipped into shape, and even people who had experienced a traumatic time, and were looking to get empowered with a new, stronger body.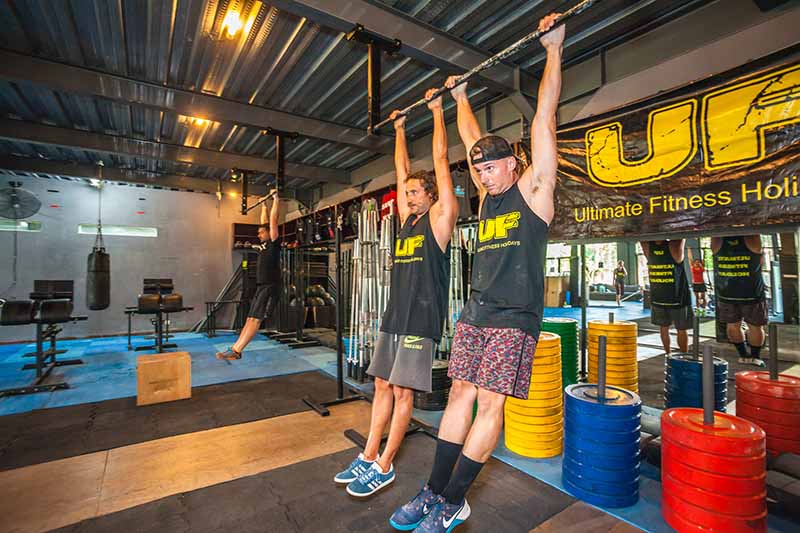 The camp, located amid the five-star resorts of Jimbaran Bay, offers an intensive fitness programme that's open to men and women of all ages and fitness levels. What you can achieve depends on how long you stay, but even short-term guests benefit from the intensive workouts and personal attention from expert fitness trainers. CrossFit focuses on functional movements performed at high intensity, with aspects of gymnastics, weightlifting, running and rowing. It's known for getting practitioners fit, and fast. The bootcamp package includes three workouts each day, accommodation, a daily lunch and dinner meal program, a surf lesson, three yoga classes, one PT session, a day trip, and airport transfers.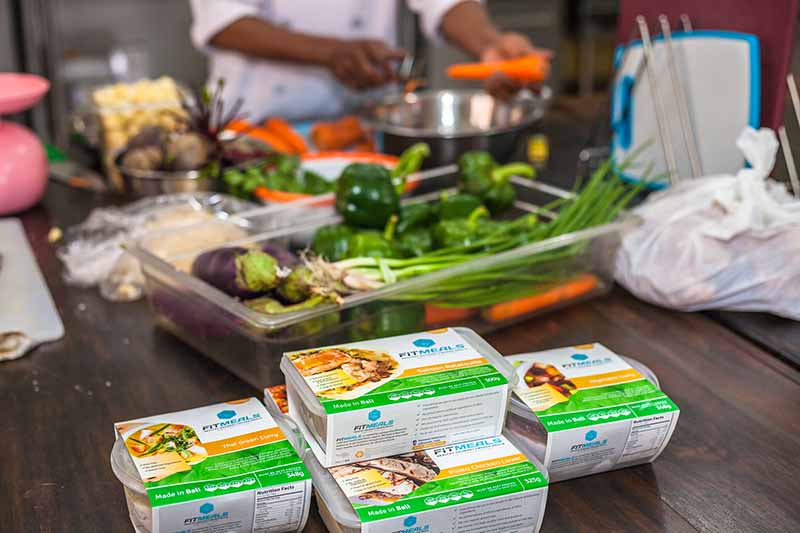 Throughout the duration of your stay, you will be working closely with two highly trained CrossFit coaches who will support and guide you through your fitness journey, both in terms of fitness and nutrition. Included in the program is a nutritionist-designed "Fit Meal" menu of delicious and authentic Balinese lunches and evening meals, all made in-house with fresh ingredients.
It's not all intense workouts though. Between classes there are plenty of fun activities to get involved in, from surfing and yoga to temple excursions and trips to nearby beaches. The yoga takes place on the gym's rooftop, which looks over the white sands of Jimbaran.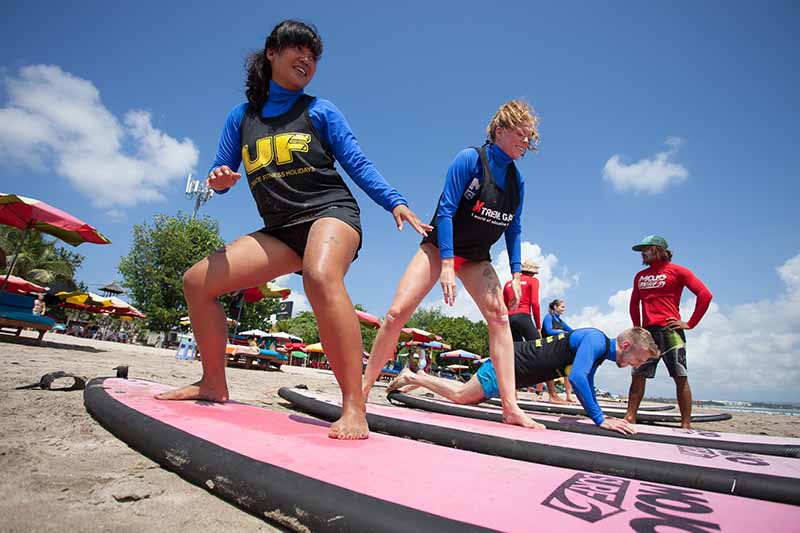 Participants have the option of staying either on the grounds of the gym in its communal villa, or at the Balinese Jimabaran Bay Beach Hotel and Spa, which is five minutes away by foot. The shared villa, which most people opt for, has seven dorms, each with two to four beds and an ensuite bathroom. It's the easy (and cheaper) option as you can just roll out of bed and head straight to the gym. For something a little more luxe, I opted for the hotel and was thrilled with my choice. It came with a healthy buffet breakfast every morning, and the facilities included a pool, an exquisite and well-priced spa, a rooftop terrace bar and restaurant with gorgeous views across the bay, and (if you just can't get enough punishment) the hotel gym.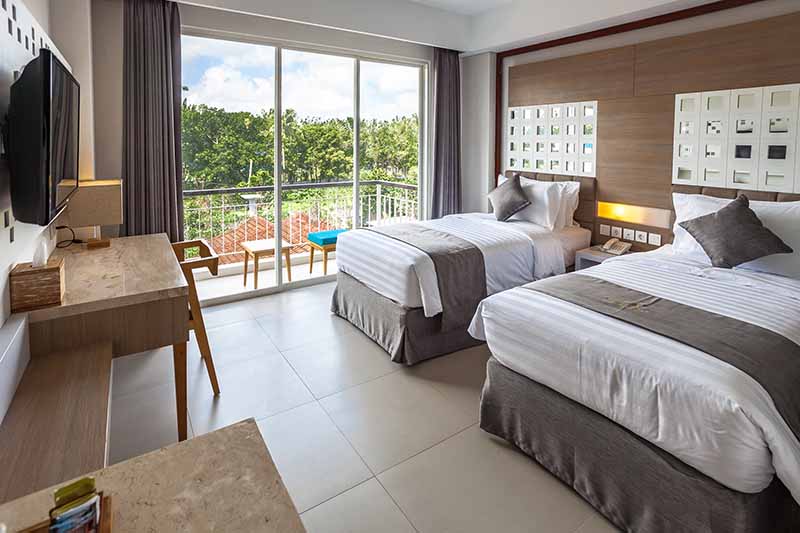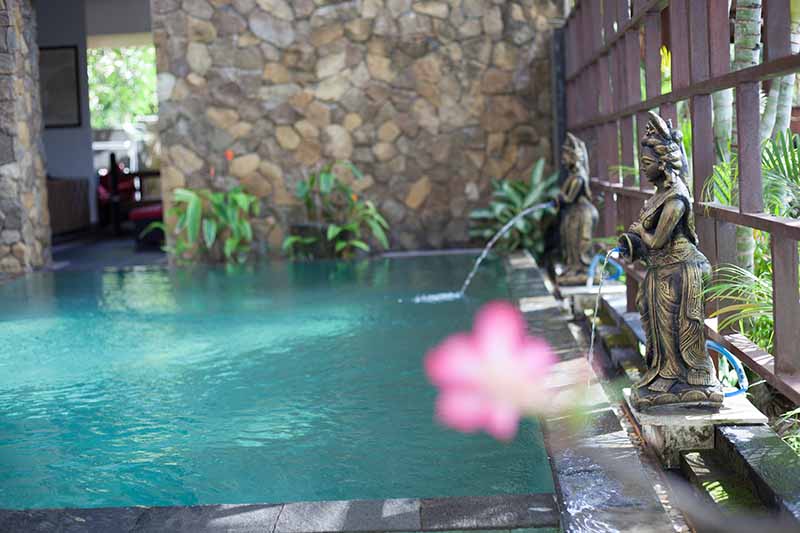 The bootcamp is located conveniently between Bali's tourist hotspots, so when you are not training, it's easy to get out and explore. From Jimbaran, you are only 20 minutes to Kuta, and 35 minutes to Nusa Dua, Sanur or Denpasar City. One of the highlights of the trip was a night hike adventure up Mount Batur to witness one of the most beautiful sunrises. Mount Batur is an active volcano located at the center of two concentric calderas north west of Mount Agung on the island of Bali, located two hours away by car. The trip itself can be easily organised by the hotel or villa staff, who are more than happy to help you enjoy all the adventures the island has to offer.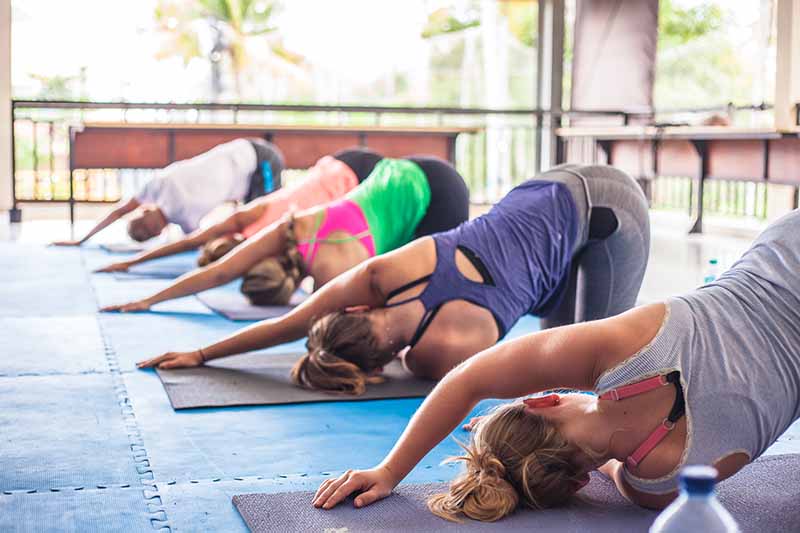 I think one of my biggest fears was of travelling alone, something I had never done before. If you are concerned about embarking on a bootcamp solo, don't be. There is a real social atmosphere at the camp, and it is a really supportive environment where everyone gets to know each other very quickly. Serious physical exercise in a group can be quite a bonding experience, so it does not take long for people to warm up and get to know one another. This was a super kickstart to 2017 and one I can't recommend enough.
Practical information
Cost: The most basic one-week package, including all workouts, dormitory accommodation and food, is just under HKD$4,000. Prices go up if you want to stay for longer or if you go for the hotel option. Flights are not included.
Visas: The longest bootcamp available is eight weeks, due to visa limitations. In most cases, visitor can get a 30-day visa upon arrival and then extend to 60 days. Be sure to check the latest visa information for Bali before booking.