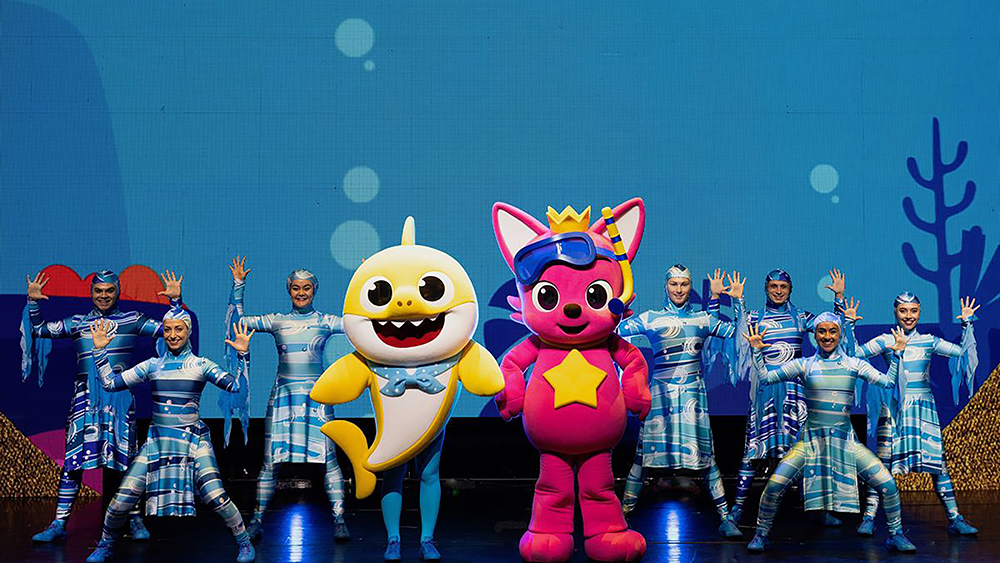 As social restrictions ease, live shows and entertainment are coming back on the agenda in Hong Kong. Here are some family-friendly events cropping up over the next couple of months.
Happy Gabby: 15 May, 3PM
Introduce your youngster to classical music by taking them to the Hong Kong Philharmonic Orchestra's Happy Gabby's Debussy Musical Adventure. The concert is adapted from the popular book, Happy Gabby Plays Classical Music, which features charming rhymes, catchy melodies, and engaging illustrations to encourage babies, toddlers and young kids to appreciate classical forms of music. Suitable for children aged 3 and up. Tickets cost between $90-$380.
Tsuen Wan Town Hall Auditorium, 72 Tai Ho Rd., bit.ly/3gpoO3e
Baby Shark Live: 12-13 June
Do-do-do-doodoodoo – everyone's favourite musical shark is back in a brand-new, 65-minute live action show! Join Mommy and Daddy Shark, Hettie the Hermit Crab and Shimmer the Octopus as they explore under the sea, solving riddles and searching for hidden treasure. These family-friendly events touch on some important themes, such as teamwork, empathy and looking after the environment, through monologues by colourful Baby Shark characters that little ones are bound to fall in love with (and parents are doomed to endure). Show times vary, tickets prices range from $280-$580.
Star Hall, Kowloon Bay International Trade & Exhibition Centre, Kowloon, bit.ly/3xkdewy
Romeo & Juliet: 18-20 June
This performance by the Hong Kong Ballet Company introduces children and teens to the Shakespearean classic Romeo & Juliet through the captivating medium of dance. Set in 1960s Hong Kong, this modern retelling of the world's most epic love story promises to keep kids entranced and on the edge of their seat with vivid dancing and dramatic scenes. Suitable for children aged 6 and above. Tickets cost between $140-$1,000.
Grand Theatre, Hong Kong Cultural Centre, 10 Salisbury Rd., Tsim Sha Tsui, bit.ly/3nc1WFQ
Read more: Where to Find The Best Kid-Friendly Masks in Hong Kong