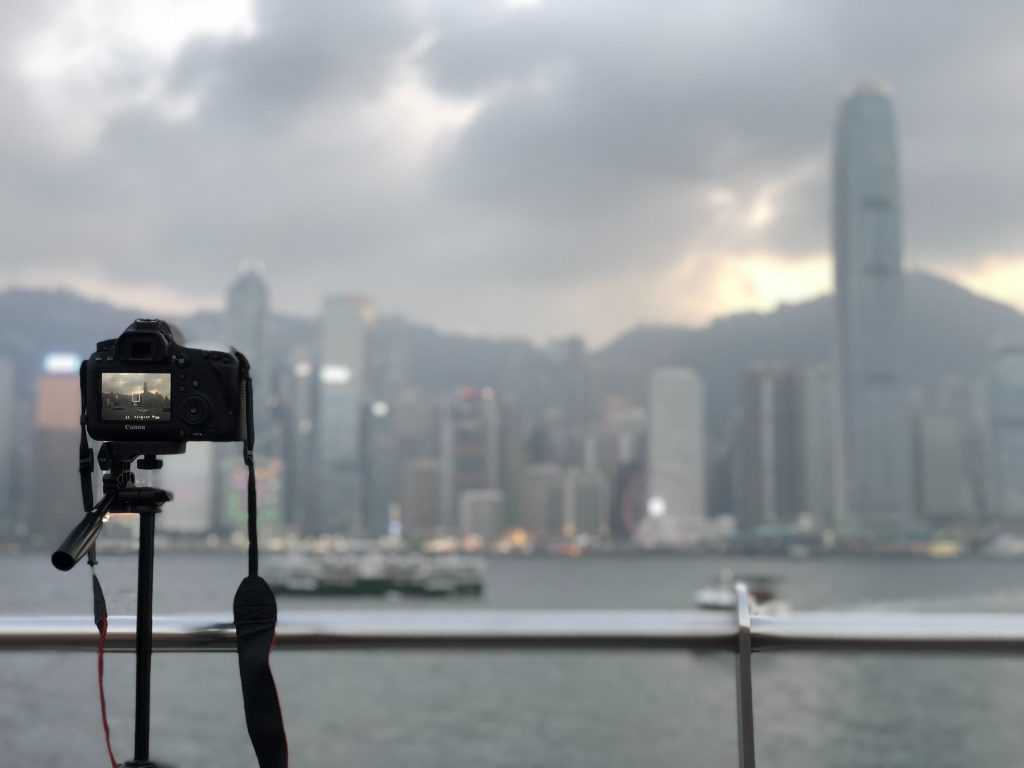 As the pandemic rumbles on, you might be getting a little stuck for ideas of what to do. Here are 19 socially distant activities for COVID-compliant weekend activities to keep the boredom at bay.
Do a photo safari
Amateur shutterbugs, now is your time to shine! Grab your phone, watch a couple of YouTube tutorials and hit the streets to see what masterpieces you can snap. If you need some extra help, you can hire a professional to take you on a photo tour of Hong Kong' most photogenic spots.
Explore a new district
Pull on those trainers and get exploring. Hong Kong has plenty of fascinating districts waiting to be discovered. A couple of our favourites:
Sham Shui Po
One of Hong Kong's oldest neighbourhoods, you can get a glimpse into 1960s Hong Kong here, with street markets galore. Whether you want to shop for beads, buttons, toys, fabrics, vintage electronics or the latest gadgets, you'll find it all here. It also has a thriving food scene, with the greatest concentration of dai pai dongs in Hong Kong.
Kowloon City
Famous for great Thai food, Kowloon City is another trip back in time, when planes landing in the old Kai Tak airport screamed over the low-rise houses. Eat your fill, shop in the cheap outlet stores, and then take a stroll through Kowloon Walled City Park, the site of the infamous Kowloon Walled City, a (literally) lawless block that the colonial government had no jurisdiction over. It was finally demolished in the 1990s and the park preserves some foundations and other relics.

Bike from Sha Tin to Tai Po
Hit up Hong Kong's bike paths and ride from Sha Tin to Tai Po along a pleasant waterfront track. No bike? No problem! There are bicycle shops dotted along the route where you can hire bikes for kids and grown-ups alike.
Look for fairy doors on Bowen Road
If you have little ones, take them along Bowen Road to spot fairy doors, which have been left there by individuals looking to brighten up the famous walk. Even better – make your own and leave it there for others to find! Fairy doors have also started popping up along the Sandy Bay promenade in Pok Fu Lam, and along Sir Cecil's Ride.
Go Geocaching
Popular in the early 2010s, Geocaching is a global community "treasure hunt" where people use the Geocaching app to hunt for hidden notes hidden all over the world. Once you find it, sign the logbook and put it back for the next geocacher to find. Did you know that there are more than 2,000 geocaches hidden in Central alone?
Take up rollerskating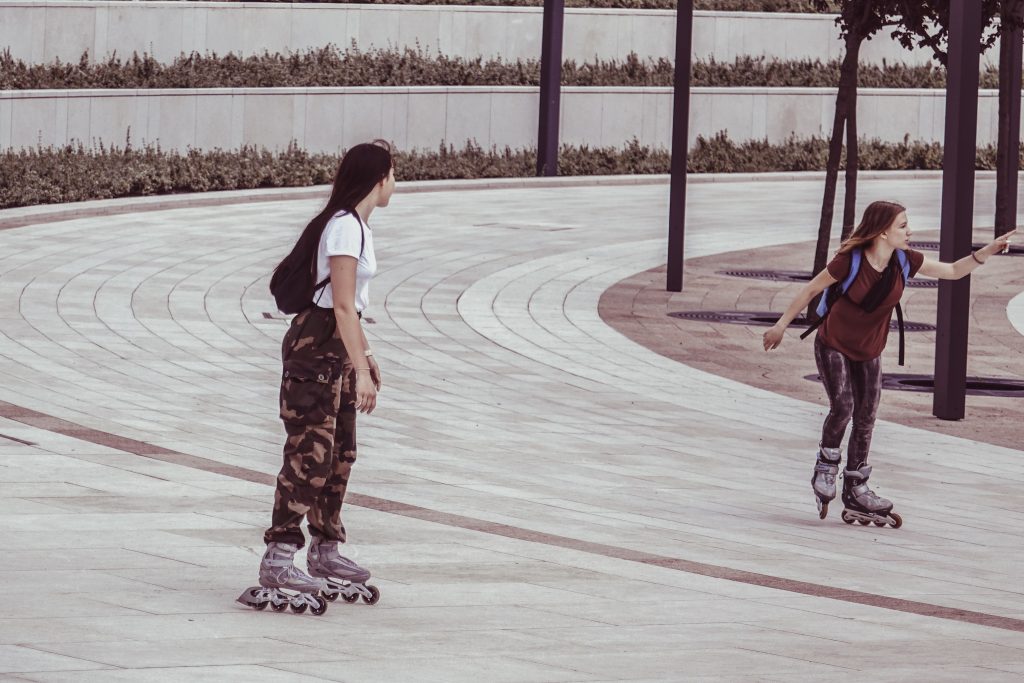 The pandemic has led to an uptick in this retro hobby all over the world, and Hong Kong is no exception with its own burgeoning scene. For a new hobby, it's amazingly affordable – just hire or buy skates and protective gear, find a flat surface and off you go! Popular spots (while the government skate parks remain closed) include the Kennedy Town Promenade, and the newly opened Wan Chai waterfront park.
Have a picnic
Grab a blanket, a bottle of wine and some leftovers, and find a secluded spot for a picnic. There are dozens of picnic-friendly parks and nooks along hiking trails. In need of inspiration? Try Pok Fu Lam Reservoir, Aberdeen Country Park, The Peak, Inspiration Lake, Tai Po Waterfront Park, West Kowloon Park, or Jordan Valley Park for real grass and open space.
Go on a foodie pilgrimage
All we have is free time, so there's no better time than now to spend far too much time traversing Hong Kong in search of the coolest cafes and classic eats.
Explore some abandoned villages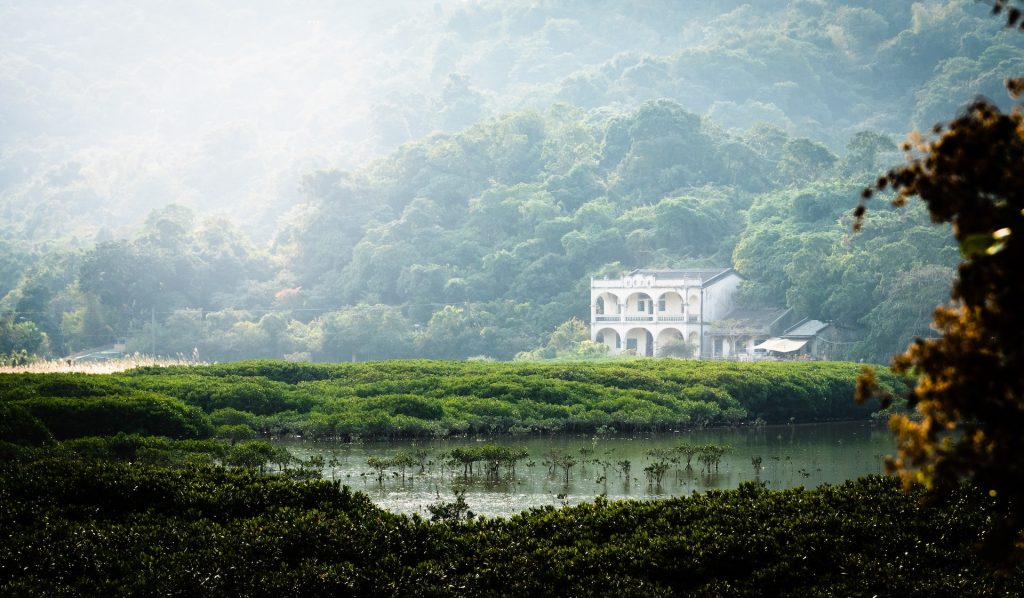 What could be more socially distant than exploring and photographing Hong Kong's abandoned villages? There are dozens scattered throughout the New Territories. For beginners, try Yim Tin Tsai in Sai Kung. This abandoned Hakka village used to produce salt, but has been abandoned since the 1990s. With that said, the former villagers still travel back on the weekend to sell traditional hakka sweets to tourists. Check out the Abandoned Villages Facebook group for more inspiration.
Go on a cemetery tour
Rich in history, Hong Kong's cemeteries make for a fascinating trip back in time. The most famous is the Hong Kong cemetery in Happy Valley, which dates back to the 1850s. There are military graves from both World War I and World War II, as well as civilian graves, Japanese graves, and even Hong Kong's most famous Eurasian, Robert Hotung. Want to learn more? Local historian Patricia Lim has written a book that takes a deeper dive into some of the name on the headstones.
Explore Yuen Long's Farm Parks
Located up in the New Territories, Yuen Long has an abundance of family-friendly outdoor entertainment that somehow hasn't been shut down by authorities. Here are just a few that we know of:
Pineapple Farm
A pineapple-themed family farm park, with bunnies, alpacas, a bouncy castle, and art & craft stations.
Bunny Wonderland
Housed in a former riding school, this bunny-themed park lets you feed friendly rabbits and turtles. It also has a Thai restaurant, crafting areas, sleds and scooters to play on, an outdoor adventure park and camping facilities.
Tai Tong Ecopark
One of the biggest and oldest adventure parks in Yuen Long, Tai Tong has lychee-picking, horses to pet and ride, an adventure playground, fish feeding, bouncy castles and more.
Kam Tin Country Club
Not literally a country club, but a strawberry farm with family-friendly activities galore. Call ahead to make sure there are strawberries left to pick.
Hike Hong Kong Island
Don't have time to get out to Sai Kung or Lantau? Check out our guide to the best hikes on Hong Kong Island!
Visit Kadoorie Farm
Hong Kong's conservation park, Kadoorie Farm rescues and rehabilitates local wild animals, and occasionally creatures seized from the illegal pet trade. An eco-friendly and educational day out, this volunteer-staffed centre has tons to see. Located on the side of a hill, there are shuttles to take you between the zones, or you can opt to work up a sweat with a walk.
Visit the Deity Retirement Home
Located right on the shoreline of Waterfall Bay, next to the Wah Fu Public Housing Estate, you'll find thousands of discarded statues, lovingly cared for by local retirees In Chinese culture it's considered bad luck to throw out a statue, so many find their way down to this auspicious spot, where people come to admire and worship. Besides Buddhist and Taoist deities, you'll also find Christian statues, and even old piggy banks!
Go glamping
Check out our glamping roundup for more ideas on where to camp in style.
Treat yourself to a staycation
If you haven't yet done a staycation this year, there's no time like the present to treat yourself. Facilities like gym and pool may be shut, but lots of hotels are putting on tempting foodie packages that allow you to sample signature dishes – the rooms are almost thrown in for free.
Join the Hong Kong Gardening Society
A relaxing and gentle activity, gardening is great for your physical and mental wellbeing. Established for 30 years, the Hong Kong Gardening Society leads regular expeditions to gardens, farms and sites of natural beauty all over Hong Kong.
Go coasteering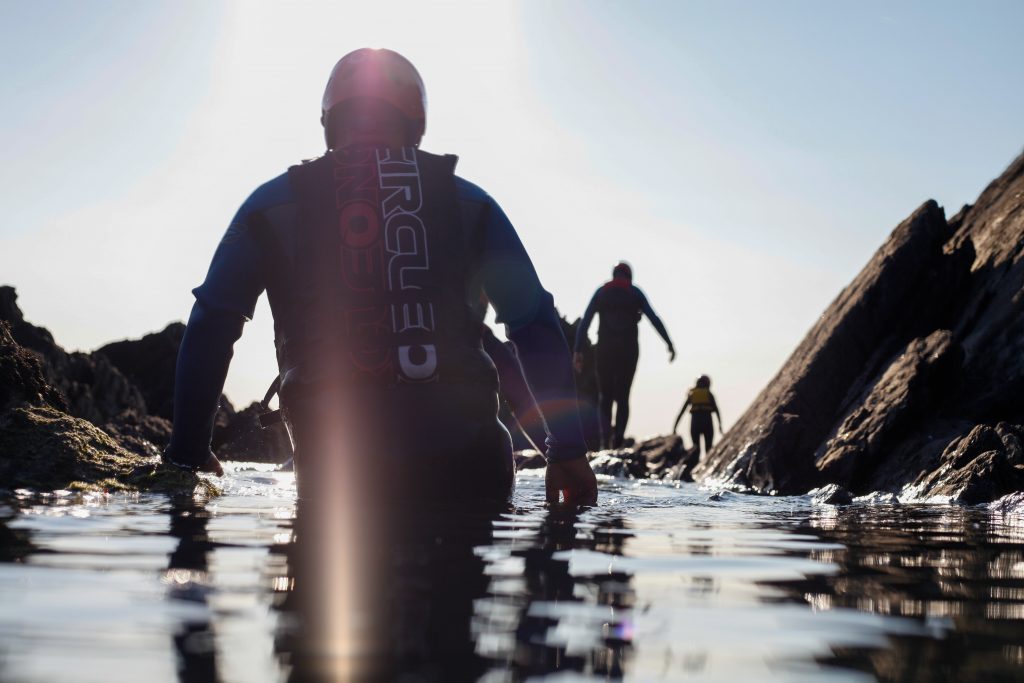 Explore Hong Kong's coastline with a combination of climbing, swimming and scrambling.
Go wake surfing
The beaches may be closed but you can still wake surf to your heart's content.
Learn to dive
Yes it's chilly, but hear us out! Hong Kong's water visibility is excellent during the winter months. So get your wetsuit on and go find Nemo.
Read more: Why Scuba Diving in Hong Kong is Better Than You'd Think