This article was updated on February 3, 2023
Finding an eco-friendly florist in Hong Kong can be a real challenge. Luckily, we've done all the legwork for you! Here are our picks of eco-conscious florists that either skip the plastic wrapping, go zero-waste, or use seasonal blooms where possible. Some even offer sustainable alternatives to fresh flowers, such as preserved blooms, quality artificial flowers, and even vegetables!
FEATURED: FLORISTRY by ART OF LIVING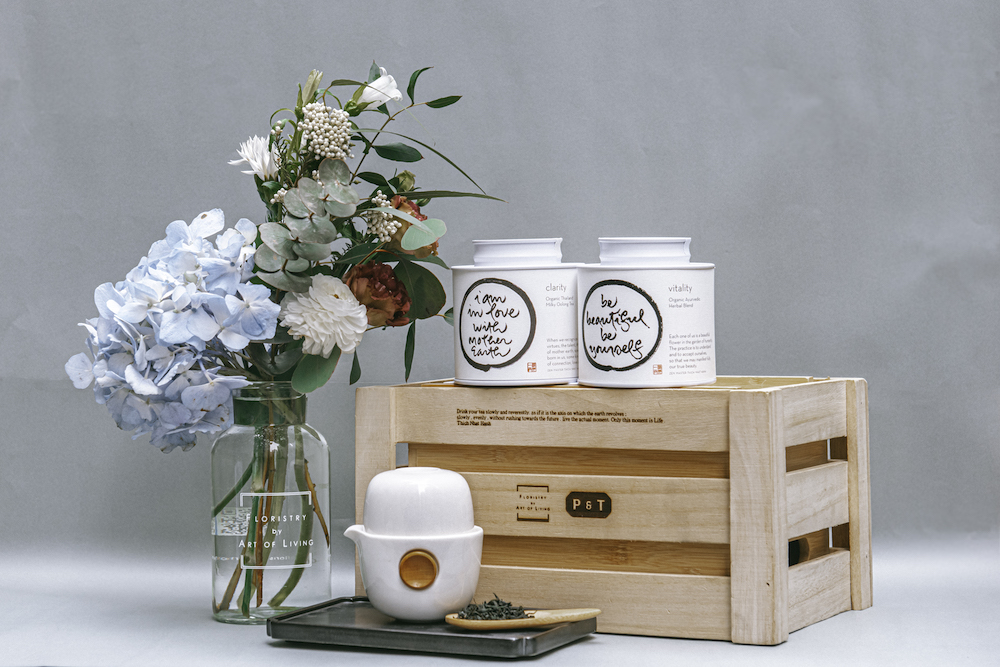 Sustainability has long been at the core of FLORISTRY by ART OF LIVING, one of Hong Kong's original eco-friendly florists. Everything about the business – from its plastic-free upcycled packaging to how it finds a purpose for its blooms at every stage of their life cycle – has been carefully considered with the planet in mind. For example, they use recycled glass jars for their tabletop displays, while brown paper and linen bags are sourced from a local coffee roaster and upcycled for packaging. At events, they use chicken wire rather than plastic flower foam to hold their displays, and you can even opt for the flowers to be dismantled and put into jars as gift favours at the end of the night. When their blooms can no longer be sold, they're offered at up to 50 percent off on the Phenix app, used in dried flower arrangements or donated to the local community.
floristrybyartofliving.com, instagram.com/floristrybyartofliving/
Lover Florals
Lover Florals eschews cellophane in favour of recyclable paper in their signature millennial pink. Or, you can opt for a reusable metal vase in burnished gold. All arrangements come in a paper bag for easy carrying.
Bydeau
After a more bespoke touch? eco-friendly florist Bydeau offers a wide range of bouquets and gift boxes that you can curate to suit your giftee, partnering with women-owned businesses and artisan brands. They also use materials like corrugated cardboard, wooden boxes, and linen to package, giving them extra sustainability points.
Gift Flowers
This well known florist and gifting company has made it a mission to be as eco-friendly as possible. It uses cellophane wrapping, which is made of fully biodegradable cellulose, a plant-based material. You can also opt for reusable vases and boxes, rather than traditional hand-tied bouquets.
Fleurologie by H
Inspired by all things earthly, this eco-conscious florist uses only sustainable materials and seasonal stems for a more ethical approach to flowers. Looking for something really different? Fleurologie also specialises in edible veggie arrangements, an eco-friendly (and healthy!) alternative to your bog-standard bouquet.
Amaranthine Blooms
Another zero-waste option, these luxury faux flowers are made with silk and hand-painted for a hyper-realistic look and feel. They're also long-lasting, require minimal care and eliminate many sustainability issues with the traditional cut flower industry, such as toxic pesticides and carbon emissions from refrigerated transportation.
Mohlia
Headquartered in Hong Kong but offering worldwide delivery, Mohlia specialises in infinity roses that have been preserved in rose oil so they look exactly like fresh blooms. Arrangements come in all shapes and sizes – from a single stem to show-stopping 3D displays.
Floristics
This small online flower shop does things differently. It sources as locally as possible to lower their carbon footprint, using eco-friendly packaging and only offering a small selection of designs in order to reduce wastage. Their arrange-it-yourself flower boxes come in cardboard boxes and start at just $295.
Read more: treat mum to a lie-in and a soothing cup of tea with these local wellness tea brands!